This event has passed
5th Annual Saturday 'Visiter' Awards - Submit your Edgar Allan Poe Inspired Work
–
Poe Baltimore
Free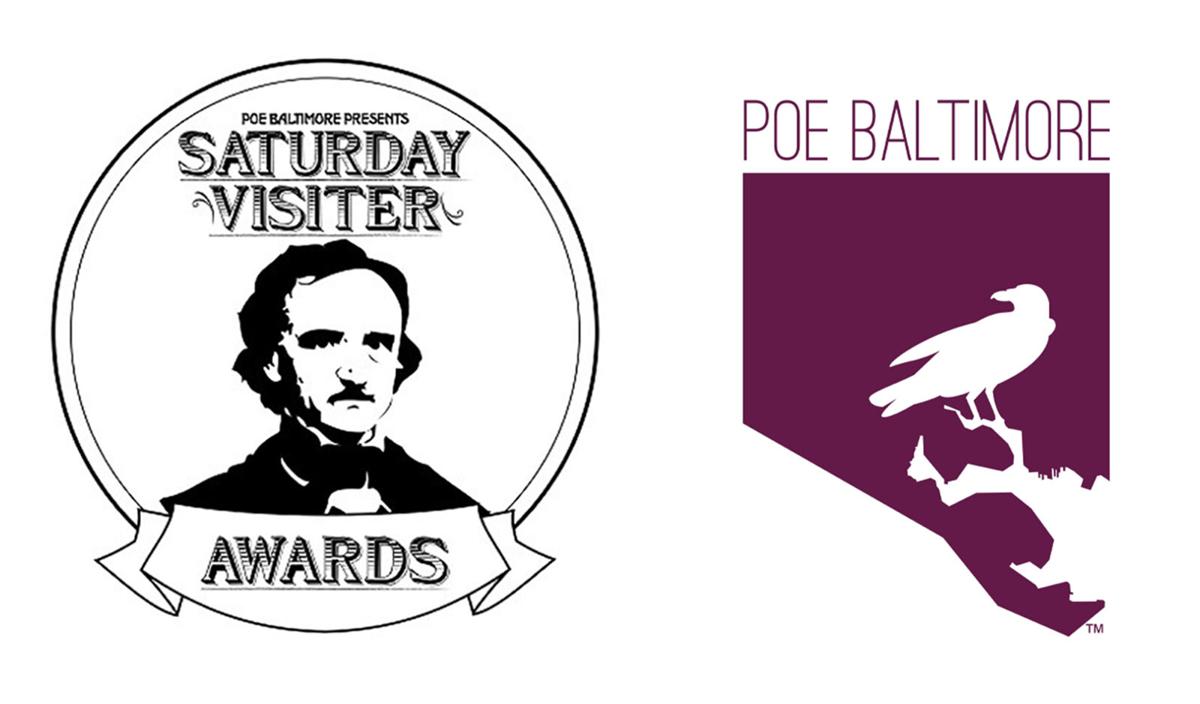 Calling all Poe Enthusiasts, submissions needed for the 5th Annual Saturday "Visiter" Awards, due May 30.
Rodney Barnes, Maryland-born award-winning writer, producer, and comic book creator, to serve as presenter and guest of honor at awards ceremony in October 2023
It seems like Edgar Allan Poe is everywhere … he is a character in Netflix's movie "The Pale Blue Eye" with Christian Bale or find references to the famous writer/poet in the popular hit tv series "Wednesday" or hear the Austrian Entry in the Eurovision Song Contest "Who the Hell is Edgar?"! Poe Baltimore has always celebrated the works of the macabre genius so it's great timing that they are NOW accepting entries for the annual Saturday "Visiter" Awards. Writers, performers and artists are invited to submit their Poe-inspired works highlighting their greatest original or adapted work from the last three calendar years. The Saturday "Visiter" Awards (SVAs) are an international contest honoring a new generation of artists and writers inspired by the legacy of Edgar Allan Poe and recognizes the best in multiple categories such as film, art, performance, and writing. The deadline for submission is May 30, 2023. For more information, visit https://poefestinternational.com/sva-categories-%26-judges.
Rodney Barnes, Maryland-born award-winning writer, producer, and comic book creator, will be the presenter and guest of honor at the SVA ceremony on Oct. 7, 2023, where the winners will be announced. Barnes is currently an executive director and writer for HBO's new series "Winning Time: The Rise of the Lakers Dynasty," which chronicles the professional and personal lives of the 1980s Showtime Lakers during the team's wild and fast-paced golden years. He is also involved in several other writing and producing projects and is a veteran comic book creator who earned an Eisner Awards nomination for his critically acclaimed graphic novel "Killadelphia," which now has a television show in development.
WHAT IS THE SATURDAY "VISITER" AWARDS?
The Saturday "Visiter" Awards are named after the prize a young Poe won in 1833 from the Saturday Visiter, a weekly periodical published in Baltimore. That prize launched the famed writer's career. The fee for SVA submission is $25 per entry and nominees will be given a ticket to the Black Cat Ball, a prize medal and a "Saturday Visiter Awards" designation for their work. Details, promotional video and FAQs can be found here: https://poefestinternational.com/saturday-visiter-awards .
Poe Baltimore announces the six-person panel of judges designating winners for 2023. These Edgar Allan Poe experts/enthusiasts include:
·         Christopher Semtner, curator, The Poe Museum (Richmond)
·         Jessica Williams, associate director of special events and Westminster Preservation Trust, Inc at the University of Maryland, Francis King Carey School of Law
·         Susan Elizabeth Sweeney, Ph.D., distinguished professor of arts and humanities at the College of the Holy Cross
·         Roger MCormack, education coordinator, Poe Cottage (the Bronx, NY)
·         John Edward Marting, Ph.D., librarian, scholar and teacher from Texas/book review editor for the Edgar Allan Poe Review
·         Thomas Brown, board member, Poe Baltimore
Poe Baltimore is a nonprofit 501(c)(3) organization created to fund, maintain and interpret The Edgar Allan Poe House and Museum, and to celebrate the legacy of one of Baltimore's most famous residents.  The organization is dedicated to maintaining the museum as a vibrant experience for the thousands of visitors who come from around the world each year, and as part of a broader mission of city-wide events and educational opportunities celebrating Poe's legacy in Baltimore and beyond.
Starting Wednesday, April 26th, 2023, repeated every day until Tuesday, May 30, 2023 @ 8:00 am – 5:00 pm
Poe Baltimore
203 N. Amity St.
Baltimore, MD 21223
Poe Baltimore
203 N. Amity St.
Baltimore, MD 21223