As Lorenzo Nichols hopped onto the Baker Park bandshell stage in Frederick during the March for Justice on June 5, thousands of demonstrators packed the corresponding seats and area, having just walked up from Mullinix Park.
Recalling that performance less than a week later, Nichols — who performs under his rap name, Stitch Early — compared it to when he performed at the funeral of his grandmother, Norma Welch. Welch died in February at 79 years old.
Both performances were different than typical shows he does in downtown Frederick and elsewhere, Nichols said. Instead of trying to hype up or energize the crowd, the mood of each event was more serious.
"[They] were probably my two most different performances because the performance is not to entertain," Nichols said. "It's a lot deeper than you just … going out there and performing for people … There was a reason to be there, it's picking the right song and the right thing to say."
Nichols and other local black music artists recently described their work, and the challenges they see.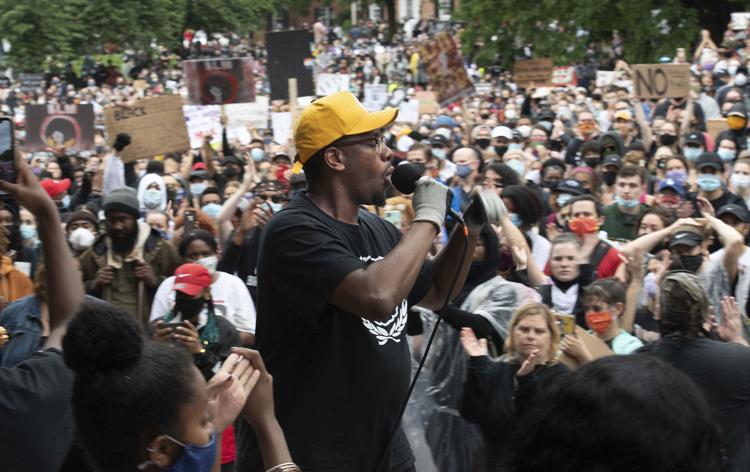 Inspiration through Positivity
Nichols tries to convey a positive message through his work as a hip-hop artist, and has been performing locally for more than half a decade as Stitch Early.
That message of positivity also stems from his religious background, seen in his performing name, which stands for: Spiritually Touching Individuals Through Christ's Hands Early.
His most recent album, "When the Sky Cracks," was released in February of last year and focuses on his relationship with his wife Tenisha and young daughter Miklaya. Prior releases include "A Great Compromise" in 2016 and "All Rise" from 2014.
For Nichols, maintaining a positive outlook on life is vitally important to his work.
"You can either sit on the problem and the complaints, or you can focus on the solution and keep it moving," he said. "The thing with my music as a Christian … is I'm always looking at the glass half full … the negative thing is not going to change if you look at the glass half empty."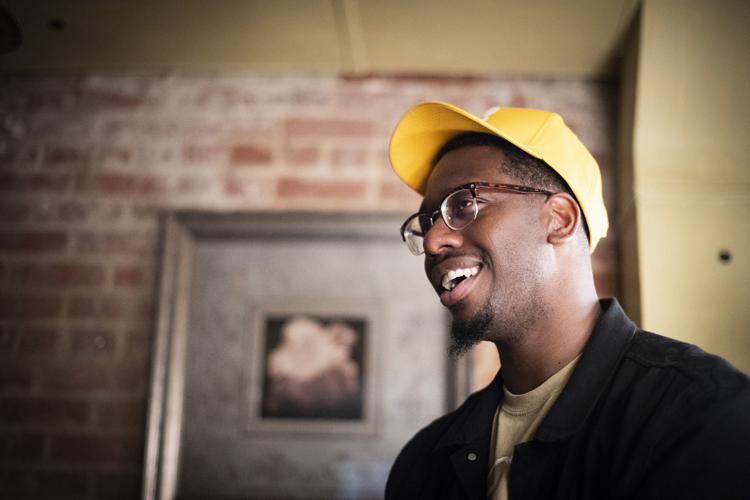 One of the main challenges for black musicians, Nichols said, is finding places to play. He believes venues in Frederick perhaps are more accessible for groups and bands, versus solo artists like himself.
But some, like Cafe Nola, New Spire Stages and Cafe 611 do a good job of attracting hip-hop artists and other solo acts, Nichols said.
Nichols also praised Kiki Wilson, a Frederick resident who owns and writes Out40, an online blog and music site covering the local hip-hop scene and other lesser-known musicians.
"The dope thing about Kiki is anytime you have somebody who looks like you, and understands what you're doing, it always helps to have that ally," he said.
She also was one of the first people to focus on local hip-hop, R&B and other genres of music performed by African-Americans and people of color.
"Kiki was one of the first people who's heavily interested in that music," Nichols said. "You wouldn't want a soccer player telling you basketball moves … [she] is that person, that even though she doesn't [play] music, she knows hip hop."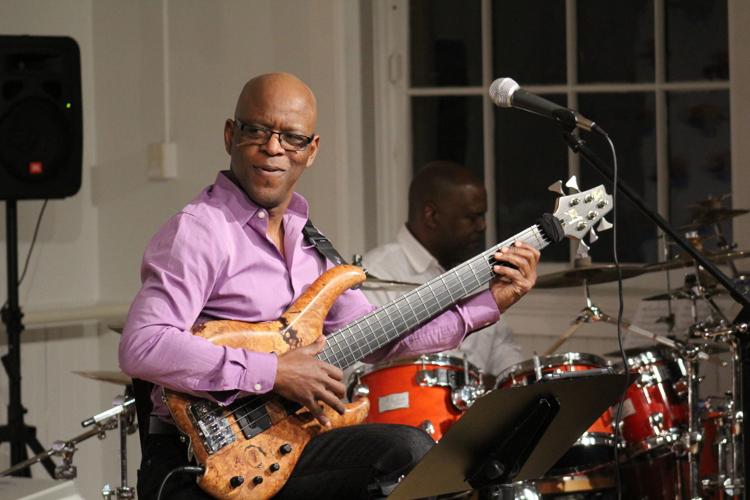 'Music as a unifying force'
Scott Ambush started playing hotel bars and clubs in Frederick when he was a teenager in the late '70s. The venues he played, like the Rabbit's Foot, have long since closed, and he's moved on to touring worldwide with his jazz band Spyro Gyro.
He still feels connected to the Frederick music community, despite only playing in town a few times a year. Looking back on his early years in music, he felt there was a strong black community as well. There were several black clubs and black churches his R&B band would frequent.
Other times, they'd play bars downtown to a mixed audience.
"It wasn't really that much of a consciously present thing in my mind," Ambush said.
His bands, which often had members of different races, tended to not play at venues that had an all-white clientele.
"But it wasn't because we were excluded from those places," Ambush said. "That just wasn't where we played."
Ambush sees music as a unifying force. Especially with genres like rap and country blending their boundaries.
"It's been that way forever, you know," Ambush said. "People from Woodstock to Live Aid to Farm Aid to Burning Man, whatever, Lollapalooza, people of all stripes come together for music."
This summer, Ambush is not touring with his band and playing festivals as he usually would. The coronavirus pandemic has cancelled live music for at least the next few months.
"My entire summer schedule has gone, it's been completely wiped off the map. So, for me it's been virtual unemployment," Ambush said. "It's such a big part of my life ... I think to a degree, a big part of who I am, how I identify myself as a musician and a musician who plays live music."
Ambush has been keeping busy by changing his focus to writing music and recording, virtually, with his band. While he said his attention did eventually switch, working on music with Spyro Gyro has been making him itch to get back to playing live.
In a time of divide among America, Ambush sees music bringing people together.
"I'm hoping that that will continue to be the case and [music] will be one of the things that heals the divide in the country, and society," Ambush said. "I think it will be, I think we're already seeing that. There's a lot of work to do."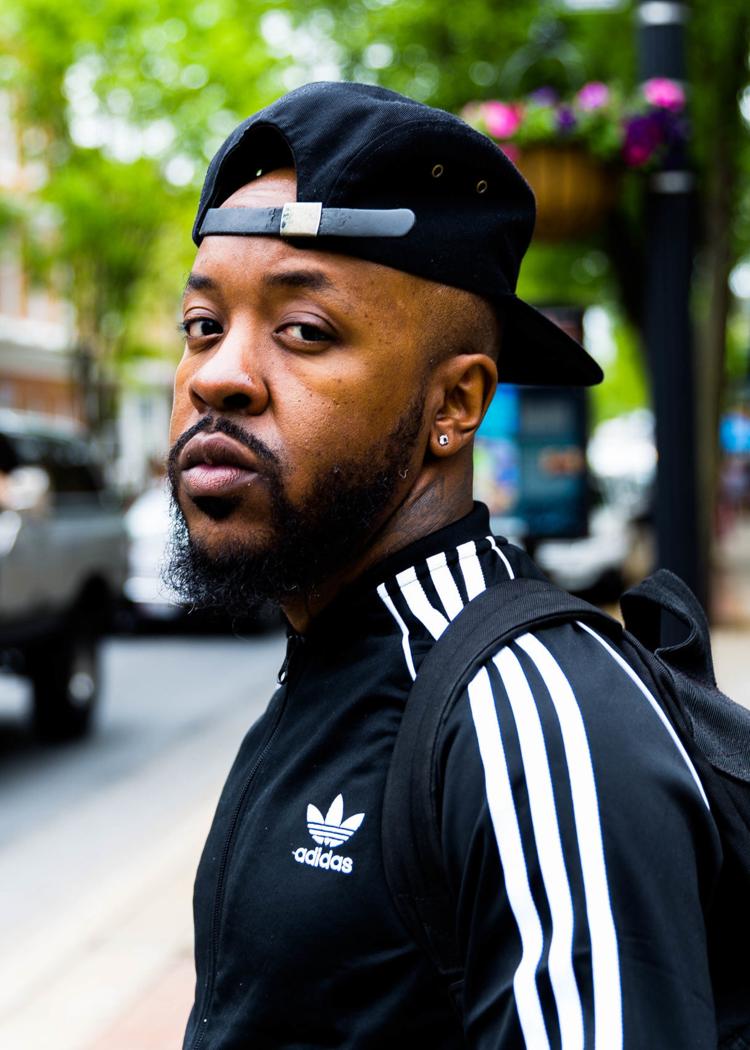 Born and raised in Frederick
When Ricole Barnes was growing up in Frederick, he would often remember Microsoft commercials and other pop culture illustrating the importance of innovation.
Barnes, who goes by Retro/Ricole as a solo hip-hop artist and also plays with four other musicians in daMOOD, an alternative rock/hip-hop group, grew up in the Carver Apartments across the street from what is now Lincoln Elementary School.
He's always tried to be different in the way he produces and performs music.
"For me I've always tried to be innovative and unconventional … and incorporating all my influences into the music, whether that be through history, whether that be sports, or through science," Barnes said.
Barnes described a "holy trinity" of musical influences: Jay-Z, the Beatles and Stevie Wonder. He appreciated how each of them produced music, and pushed the limits of what could be
His most recent release, "#bannedfromstreaming," is nearly 50 minutes. The unique aspect of it? It's one continuous track, an example of the innovation Barnes prides himself on.
Barnes is also thankful for the community that built him, including the vast music and theater scene in Frederick.
"I'm a product of the Frederick arts and I've always prided in myself in that," Barnes said.
Like Nichols, he said one of the challenges for solo artists in hip-hop, R&B, jazz and other genres is finding places to play. He's been fortunate to perform at several local venues, but feels outside of the Weinberg Center, there isn't really a true music venue for hip-hop artists, jazz performers and R&B artists to showcase their talents
Many restaurants and bars downtown are that business first, and a music venue second, versus purely being a music venue, like in Washington D.C. or Baltimore, Barnes said.
"We don't have that central venue, that 9:30 club, that Fillmore [Silver Spring] to gauge it off of," Barnes said.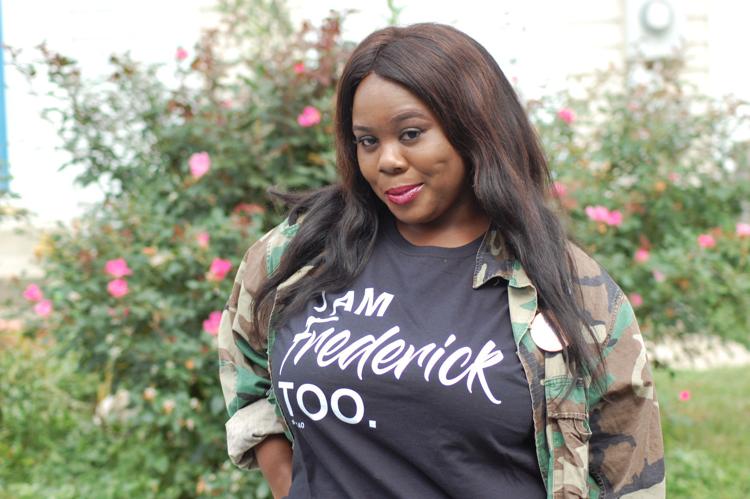 'The urban side of Frederick'
A native of west Frederick, Kiki Wilson is a vital part of spreading the word of artists like Nichols, Ambush, Barnes and several others.
She runs Out40, a music blog and website dedicated to covering local hip-hop, R&B, jazz and several other types of artists who may go uncovered, she said.
She understands, as an African-American woman, she may often be the only one covering other people of color who might be overlooked. But she tries to keep most of her reviews and content local, focusing on those performing in the Frederick area.
"We really wanted to capture the young Frederick, the urban side of Frederick," Wilson said. "Just a new face of Frederick that is not even seen."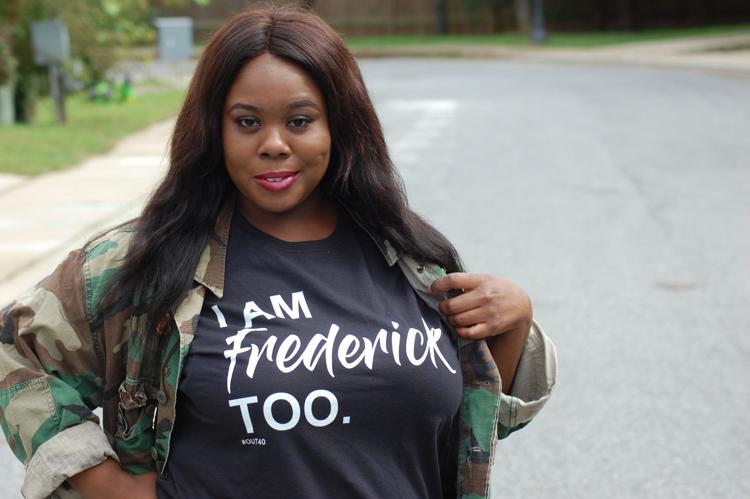 Wilson does believe that many African-American artists and other musicians of color might find more opportunities to perform down the road, either in Washington D.C. or Baltimore.
But the recent protests in Frederick and around the nation have been encouraging, she said. She hopes that momentum leads to better representation for African-Americans and other people of color.
"I think a lot of things are stewing which are great," said Wilson, who has run Out40 for about five years. "Frederick is one of those places that fly under the radar because it's a small town … I think we're in an opportune moment right now to make all the change we can."