For eight years, area artists have turned canvases into a check for a charity as part of the Lend A Hand Community Art Auction.
This year, 120 pieces created by community artists will be auctioned off to benefit The Buddy Project. Bidding is currently under way.
Whitney Dahlberg, owner of The Muse, co-founded the event with artist Courtney Prahl.
"My co-founder and I really wanted to use art to help people and get the whole community involved," Dahlberg said.
Each year the auction benefits a charity. They choose The Buddy Project after talking with the organization's founder and technical director Eric Zimmerman.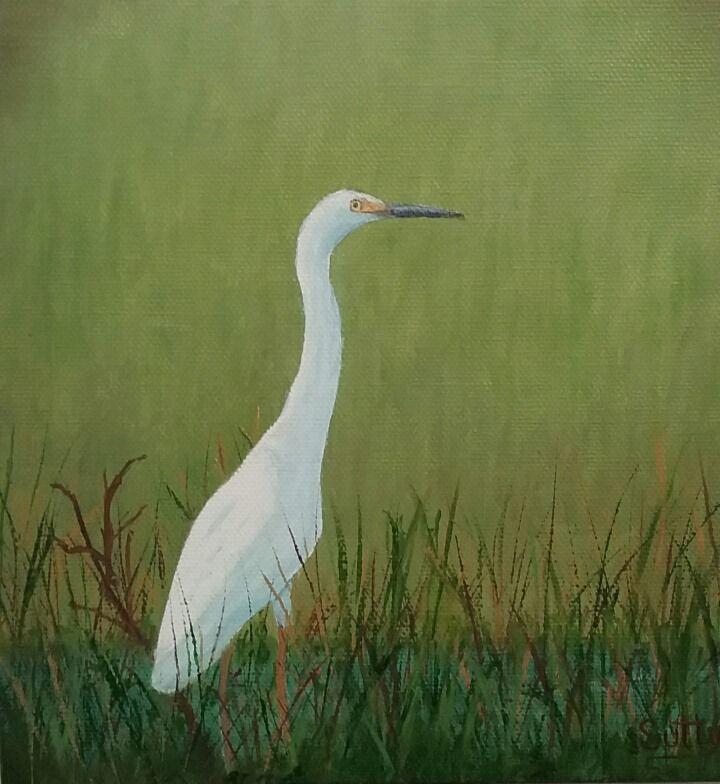 Dahlberg said Zimmerman, who publicly talks about having Asberger's syndrome, was "an inspiration" and she and Prahl felt it was the right charity to partner with this year.
According to its website, the Buddy Project provide technology training and advocacy to the intellectual and developmentally disabled. The organization's website is www.thebuddyproject.org.
How it works
From June 1 through Aug. 31, The Muse offered blank 8-by-8-inch canvases for $20 each. The artists were then asked to turn the canvases into finished pieces of art and then returned them to The Muse to be included in the auction.
Artists were asked to create something in the theme of "Planting Seeds of Dreams." Dahlberg said they could be up to the interpretation of the artist — from dreams for the future to gardening.
Also, dreams were asked to be written down on paper and The Muse has turned the entries into a plantable bookmark that Dahlberg said will be sold.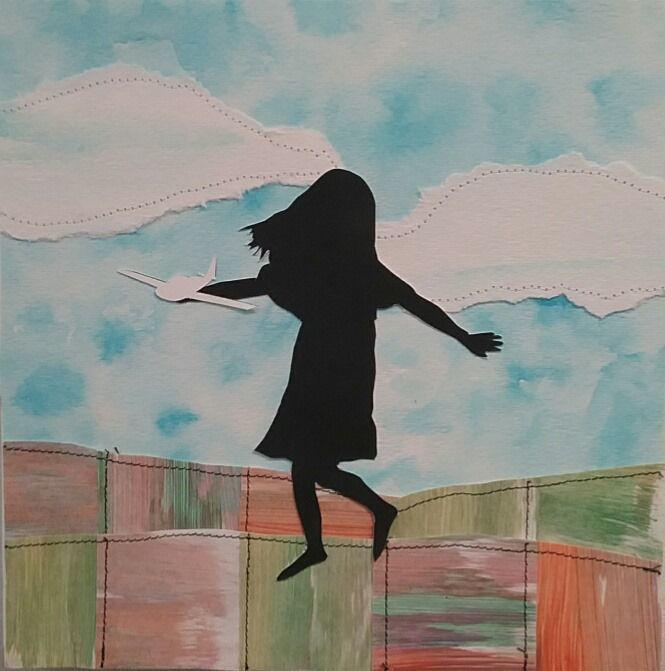 Dahlberg said all money collected from the canvases — regardless if a completed piece was returned — will be donated to The Buddy Project. More than 160 canvases were sold but only 120 were returned.
Now through Oct. 5, community members have a chance to bid on the completed works. Each piece is on The Muse's Facebook page in an album with a coordinating number that can be used when calling the business to place a bid.
Since the event's founding, Dahlberg said they've managed to raise more than $35,000 that has been given to charity. Past charities have included such organizations as The League of People with Disabilities and Blessings in a Backpack.
The event has become a real community effort as Dahlberg said District Arts, a new contemporary art gallery also downtown, encouraged its artists to participate and the gallery paid for the canvases.
What Dahlberg loves about the art they receive is that it's from artists from all different levels, including as young as elementary school-aged.
"The teenagers are way better than me for sure," she said with a laugh.
The pieces are auctioned off during First Saturday on Oct. 5. That evening there will be a closing party where Dahlberg said many of the artists will be on hand. Bidding will continue until 9 p.m. that evening.
An artist's perspective
Olga Schrichte, 69, of Frederick, has been a contributing artist with Lend A Hand — she guesses — for about five years. Her work is always art quilts, a medium she took up in 1997.
"I love to make pieces for a cause," she said.
When she heard the theme this year was "Planting Seeds of Dreams," Schrichte said she thought about the piece of material she had with the Statue of Liberty on it. She thought about what was going on in the news with immigration and wanted to include it.
This year's submission is called "Embrace Hope," which was inspired by the recent plight many immigrants are facing today, she said. She wanted to address the immigration issues and also to remind others that immigrants are people, too.
"They are fleeing these horrible conditions with only dreams in their pockets," she said.
Schrichte said she often is inspired by politics with her work.
She has attended the closing receptions in the past and plans to attend this year, too. And, she said, she likes to start the bidding herself so that it will bring the top dollar for the charity. But, she said, she loves when someone else takes home one of her pieces.
"It's wonderful. I love people appreciating it," she said.
Follow Crystal Schelle on Twitter: @crystalschelle