It took 50 years for Douglas Zaruba to finally get a solo show of his artwork.
The Hagerstown resident is known locally for his studios, Douglas Zaruba Studio and Vortex 13, that he ran in downtown Frederick for nearly 30 years. He specializes in custom-designed jewelry. Two years ago, in need of more space, he moved to a 3,000-square-foot studio space in Hagerstown.
But for his exhibit, Zaruba will show off his other talents as a painter and sculptor. Titled "Spiritual Landscapes," the exhibit will feature 12 paintings and five sculptures at The Mary Condon Hodgson Art Gallery at Frederick Community College. The show opened Oct. 5, and continues through Oct. 30.
The reason it took half a century is that Zaruba simply stopped painting.
"I was in a gallery in New York and I just got tired of the New York scene," he said. "I quit. I burned all my canvases, and burned all my paints and brushes and stopped painting."
He returned to Panama where he had previously lived and was inspired to paint again.
"I knew how to paint, but I didn't know why to paint. That was a big thing right ... there learning why to paint, why was I doing this? Because I found stillness. I found quiet. I was living on an island in the middle of no place by myself in the Caribbean for years. It changes your perspective on life," he said.
Now, Zaruba said, "I'm much more quieter internally. I don't get as flustered about life."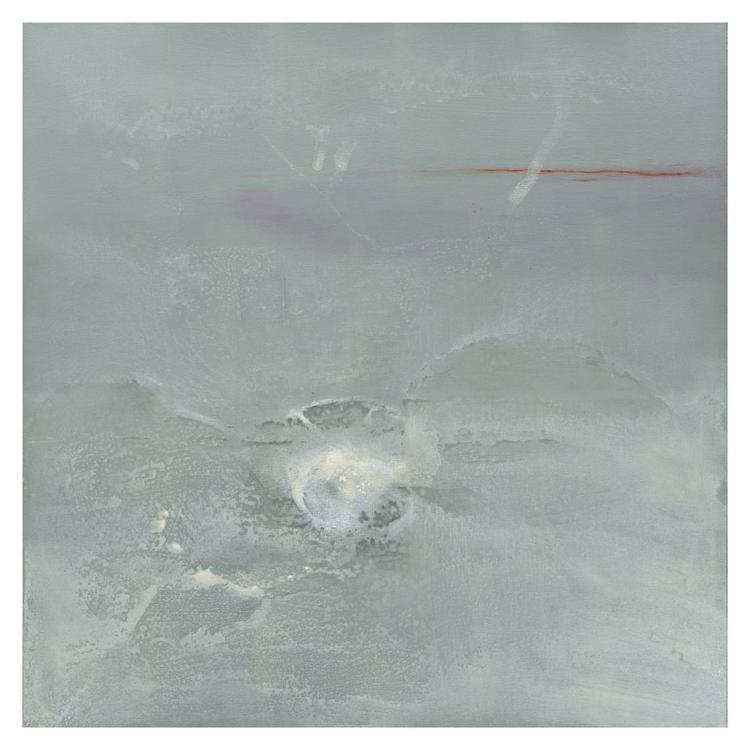 Working as a painter or sculptor isn't that much of a jump from being a master goldsmith and jewelry designer.
"A lot of the artists in the Renaissance started out as goldsmiths before they became painters and sculptors and architects," he said.
To get ready for the show, Zaruba said it was two years in the making.
"It's a huge amount of work to do a body of work that size," he said.
Most of the paintings were specifically painted for the show.
"These paintings take a long time to do," he said. "I had a lot of sculptures around that were half started and I was able to finish up some sculptures because they are very time consuming."
His sculptures are made mostly from wood, usually hard maple, and some include old mahogany he salvaged and hauled from Panama.
"With a sculpture, it's so architectural and it has to be engineered. So you're going to have to work it out ahead of time. Especially if you're looking at doing any public art, you really need to engineer this stuff, especially if you're going to be putting this outdoors," he said.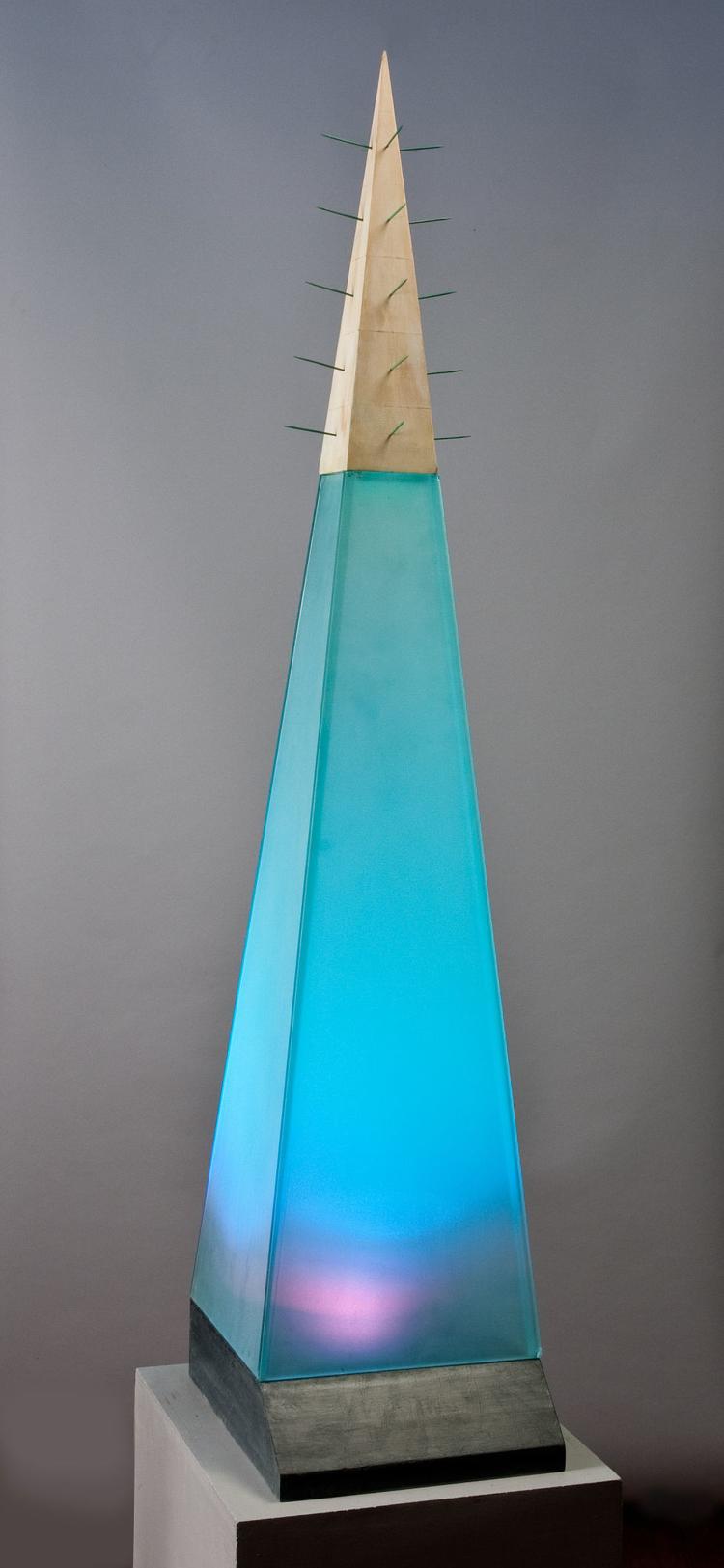 Most of the pieces, too, contain a pendulum, which Zaruba was attracted to for the energy.
As for his approach to paintings, Zaruba, who works in acrylic, said his work is minimalist.
"They may have some reference to a landscape, but they're more of a meditative portal," he said.
Creating art gives Zaruba a feeling of zen, meditation and stillness.
"I walk into a room and my stress level immediately disappears. I love having a room where I can just relax and be quiet," he said. "A lot of the art out there is provocative, and I'm the opposite of that."
That means when he's painting, he must be in the right frame of mind in order to paint.
"And when I start, I have no idea what is going to be on that canvas. I let the canvas talk to me," he said, mentioning he might live with a painting for a year.
Even the selection of a palette takes time, he continued.
"You tend to lock into a certain feeling for awhile. I'm using a lot of soft yellows, cream colors and a lot of gray," he said. "I found gray a very interesting color to work with. There's so many different shades of it. And you can do subtle things with gray. Warm gray, cool gray, light gray, dark gray, slate gray."
Future plans for his work include making mini sculptures for his jewelry pieces for display.
And his sculpture, "Proposed Navigation" was selected to be part of the fourth Biennial Maryland Regional Juried Art Exhibition at the University of Maryland University College Arts Program Gallery in Adelphi, Maryland.
"I have enough stuff to keep me busy for a couple years," he said.
As for what he hopes visitors will take away from their experience with his work, Zaruba references a singing bowl.
"The bowl is not the art, it's the sound that you hear," he said. "It's the same thing with the paintings and sculpture. The art is not the thing you see, it's what you take away from it. And everybody sees something different in it. It depends on your different experiences. I find that people who need to find that stillness, that still point in their lives, resonate to the pieces more than other people do."
Follow Crystal Schelle on Twitter: @crystalschelle.