Bridget O'Brien has tap danced her way to an international title.
The Frederick resident, who many may know as Miss Frederick's Outstanding Teen, was part of Team USA, which won at the International Dance Organization's World Tap Dance Championships in November. The 18-year-old Urbana High School senior was part of a group that competed Nov. 26-30, in Reisa, Germany.
Although she has trained in a variety of dance styles, O'Brien said for her, tapping has been a longtime passion.
"I went to Visitation Academy in downtown Frederick for all of elementary school and one of the required classes was tap," she said.
Because she enjoyed tap dancing so much, O'Brien said she started taking lessons at various studios. Her home studio is 24/7 Academy in Frederick.
"I just always gravitated toward the fact that you could make music with your feet and not only dance to the music but dance with the music and add on your own flair as well," she said. "I just found it kind of freeing and something I can do when I'm just stressed out, for fun."
O'Brien became part of the United States Tap Dancing Team through the American Tap Company and Nancy Chippendale's Dance Studio, which is based in North Andover, Massachusetts, near Boston.
"Basically it's the Olympics of tap," she said.
To be a part of the team, O'Brien said girls must audition every year. During the summer, she traveled to Massachusetts to learn the choreography, which she called a "bootcamp." Once a month she had to travel to North Andover for rehearsals.
"I practiced pretty much every single day. If it wasn't an hour, at least 30 to 20 minutes a day either by watching the videos that they sent out or actually practicing in my basement with my taps on just to keep the choreography always circulating in my head," she said.
Prior to going to Germany, all the members of the team gathered in North Andover for dress rehearsal. She said the entire experience lasted about 13 days.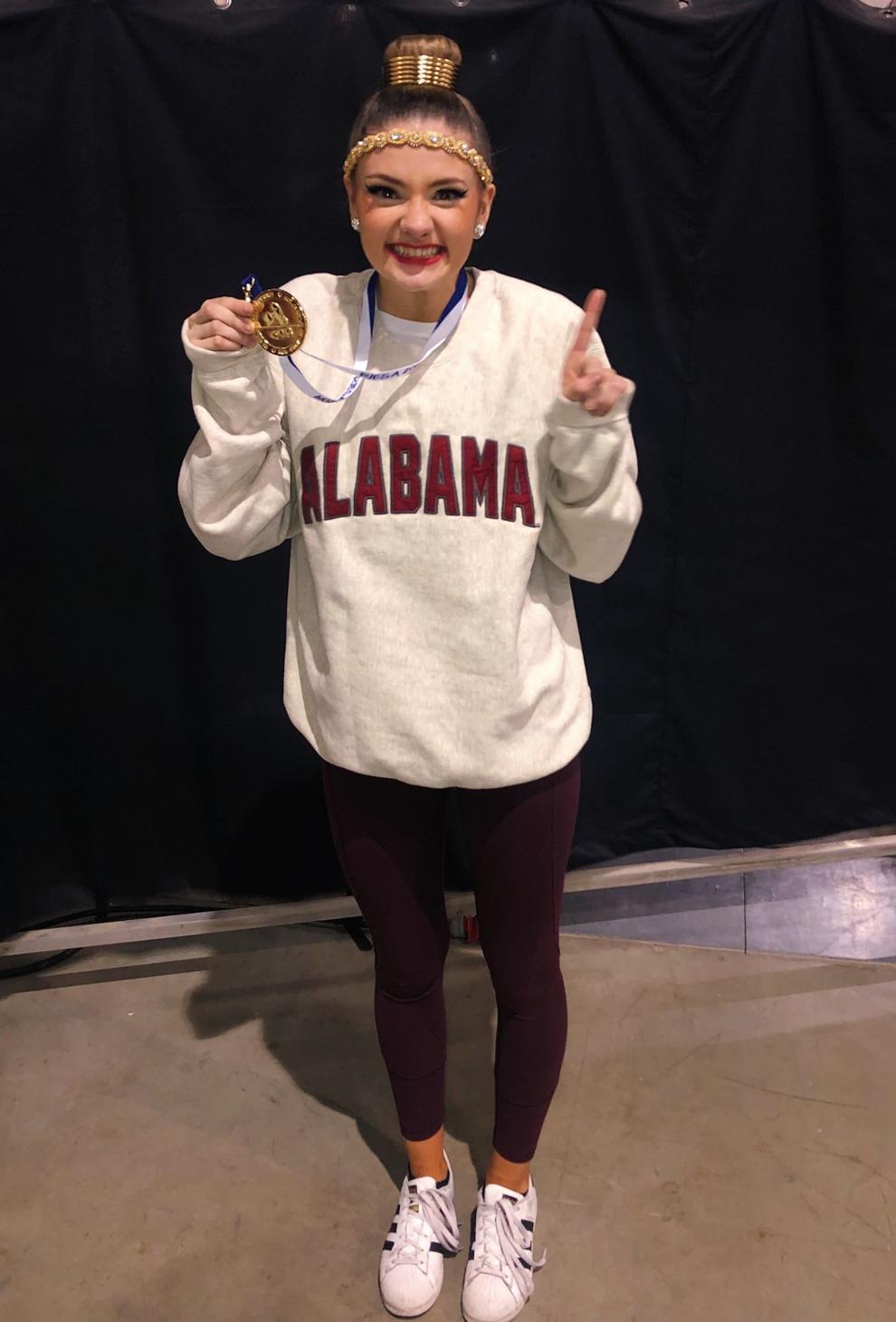 As part of being on the team, O'Brien traveled to Germany twice for international competitions. The first time she went was in 2016, when she was a freshman in high school and she returned in 2019. She competed with her team both times in the large group formation dance number competition in the adult category. They danced to music from the movie "Aladdin."
In both years, she and her team walked away with the gold. This year, she said, she was the only person from Frederick County who was part of the U.S. team.
"It's been so crazy, and kind of the best way to bookend my high school career," she said.
Because it was her second trip, O'Brien said she was able to explore some more German cities, including Leipzig and Meissen.
"I had a lot of fun actually touring and getting in some culture from Germany," she said.
And, she said, she was able to compete at the adult level. In her freshman year, she competed in the juniors category.
"It was like an emotional rollercoaster because it was my first time back, and it was my first time in this entire division," she said.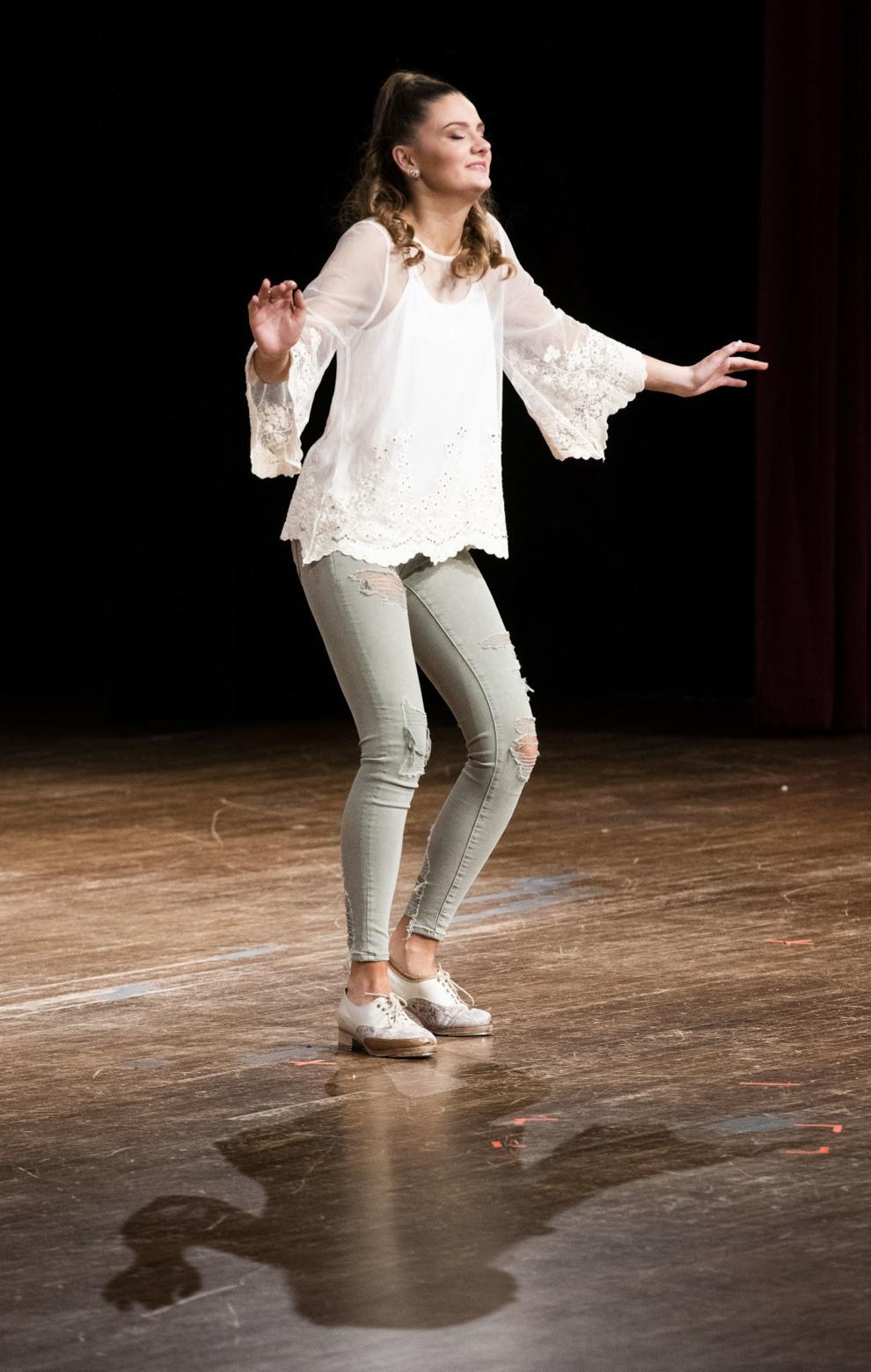 Although O'Brien said she is happy with her gold medal, dancing is more than just for prizes.
"It's not always about the competition for me," she said. "Although it's amazing that I get to go and compete, it's also really good that I get to do it for fun and do what I love."
As for what's next, O'Brien said she is setting her goal toward the University of Alabama where she will study news broadcasting and global studies in the fall.
"But I'm going to keep on tapping," she said.
Follow Crystal Schelle on Twitter: @crystalschelle.