The cancellations of events and shut-downs of bars and restaurants due to the recent COVID-19 pandemic have affected everybody — and that includes local musicians who have seen their regular gigs canceled and, in some cases, their lifelines profoundly compromised. As a result, we are checking in with one musician a week to see how they're doing, what they're listening to and if they are up to creating new music while they quarantine with the rest of the world.
This week, Adrienne Smith from The Dirty Middle talked about the inspiration she's taken from a plethora of instrumental music, how far along her band is when it comes to finishing new material, and, of course, why a Canned Heat song is the tune we should all listen to during these uncertain times. To learn more about her band, visit www.facebook.com/dirtymiddle or soundcloud.com/thedirtymiddle.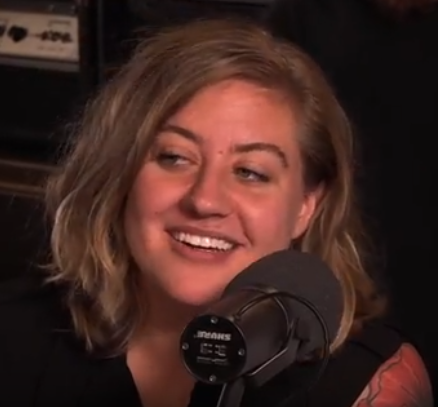 1. What have you been listening to while self-quarantining and what about it makes you want to listen to it these days?
Smith: I always listen to albums that give me the warm fuzzies and know will make me feel good to combat feelings of uncertainty. Recently, I've been listening to a lot of Khruangbin. I feel privileged to still be employed and able to do work at home during this crisis, so I've got to be listening to some chill instrumentals to keep myself on track. I've listened to their album "The Universe Smiles Upon You" daily because it really reminds me of all the good still in the world. The calming and tranquil beats help me keep up the pace in my work. If I'm really feeling like the world is crashing down around me, I've got to go to my girl Lizzo. Her music continues to inspire me to continue to be the bad bitch I know I am. Gotta keep it moving.
2. Have you come across any live-streams/Internet-based performances over the last few weeks that have stuck out as a result of COVID cancellations?
Smith: It's exciting that so many people are willing to share their talents to help soothe others. The performance that stood out for me is from a 7-year-old, Skye Yannabah Poola, performing a traditional Native American healing dance in a jingle dress. That child is so young and could still feel the pain so many others are feeling and knew that she could help promote peace and heal anxieties with dance.
3. Are you using this time to write new material for The Dirty Middle? If so, how's that process going?
Smith: Actually, right before the shutdowns started, the guys and I just had a string of killer productive rehearsals. We have a number of new songs in the works that we are very excited to finish — it's just a matter of when we can coordinate to do that virtually or not. I am very fortunate to be working with Mike "Ponyboy Blues" Joyce to write songs for our band as a team as well as have his help to hone my songwriting skills as an individual. I've been jotting down snippets of melodies or lyrics as well as song concepts that seem to appear on my routine walk around my neighborhood to stay sane. It's a lot of stuff all over the place that will one day be sorted.
4. What's the most positive takeaway you've been able to experience from all the self-quarantining and the music industry being on pause for the time being?
Smith: Frederick has a thriving music scene and the musicians in and around town are keeping people inspired with their continued efforts to spread the love music gives us. There has been a lot of time to slow down and really get into the nitty-gritty of song writing. Personally, I've been able to make time to progress in my guitar skills and piece together songs in a thoughtful manner. I made a lot of excuses before all this happened as to why now wasn't a good time to write, not a good time to practice; I was too busy. The past few weeks of what sometimes felt like utter chaos has brought a lot of old feelings to the surface. Things I really didn't consider writing about before or wasn't willing to process. It's not happening every day, but it's happening.
5. If there's one song that you think could help everybody get through these uncertain times, what would it be and why?
Smith: I'd have to say "Let's Work Together" by Canned Heat because that's essentially what we need to do to keep each other healthy. Every single one of us is grieving something that we have lost by this pandemic; maybe an event we were really looking forward to, monetary loss from the business closures or even losing a person to this virus. I truly hope that it is sooner rather than later that everyone realizes we must work together to gain the upper hand on this situation. We all are making sacrifices by staying in our homes, not visiting our friends' houses, going out only for essential work and errands. No one should be thinking they are above this and that they won't get others sick because they aren't symptomatic.
BONUS QUESTION: What artists, local or not, do you think have done a great job staying engaged musically online and what about what they're doing sets them apart?
Smith: I am excited that we live in the age of technology that allows artists not only to perform but to be tipped as if to recoup funds that would have been paid at a scheduled gig. It's made my heart full to see so many local artists continue to spread the joy that music brings. I've truly enjoyed being a part of Danniel Knight's frequent solo practice videos. He's got a wide range of styles that keep me groovin' and his positivity is infectious. Everyone should feel comfort in the fact that there is no "right" way to deal with the situation. They shouldn't feel the pressure to be creating virtual content if they aren't available for it emotionally. To be honest, every single day has been different for me; lots of ups and downs. There are days when I simply can't pick up my guitar or sing out a note. I feel content knowing that music is going to be there for me when I'm ready to lay down a few tunes with Matt on or off a live video stream.