The Vens
Indie that draws influence from dream pop and emo. Drawn out reverb rhythm guitar parts linger, pulsing bass meshes with dynamic and upbeat drumming and ripping lead guitar parts make for an instrumental sound that's unique and diverse. Primary singer Diane Bunch's voice is clear and delightfully high pitched, occasionally using vocal layering effects to add to the fields of sound. Typically the songs with Bunch are drawn out and super emotional. The songs with male singing follow a more frantic pace and have jam sections with some intense guitar shredding.
Jim Shorts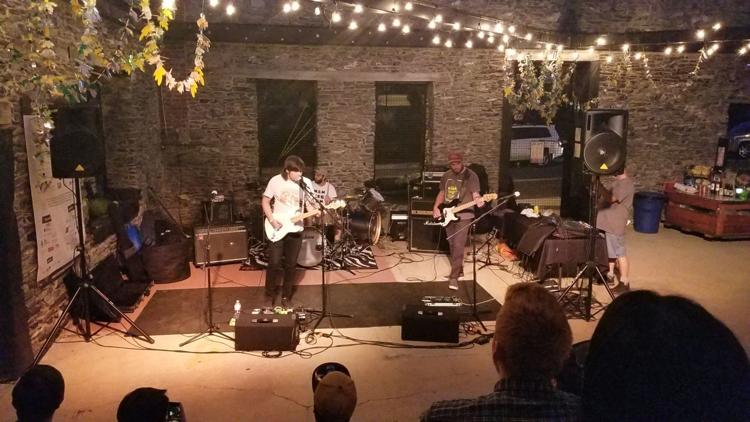 '90s power pop bands and indie contemporaries alike would all bow down to the Jim Shorts sound. Loud guitar drives with interesting and engaging chords as little solos bring maximum punch, steady bass lines dominate and confident drums pound along. Time and time again "Broadcasting Cosmic Silence" is an incredible song live and one you should check out on Spotify or wherever you find music these days. Though frontman David Haynes is the only consistent member, the band lineups he has had over the past few years he has been in Frederick have been on extensive tours with him, the most recent being the longest one yet.
Gatwick
The second Rhythm Changes "Rock Out For Haiti" concert was held at Sky stage this past Sunday. The event raised donations to fund the building of a Rhythm Changes Music School in Haiti.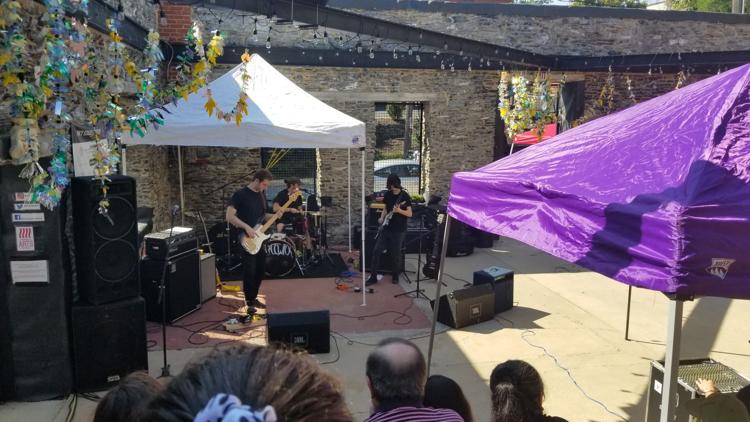 During Gatwick's performance, '90s and early 2000s influenced rock and roll that is executed brilliantly. The band's original songs are heavy hitting with speedy and deep rock riffs that propel the sound. Harder rock tendencies mesh with a tiny bit of fuzzy blues with metal-ish jams. Super dynamic bass and sabbath-tone guitar lead while the drummer sings with plenty of growl and an edge that pushes the vocals up front, impressive drumming at the same time, nonetheless. Some cover songs included "Your Time Has Come" by Audisolave and a rousing rendition of the Black Keys' "Next Girl" which was far superior to the original version, to be honest.
Drummer and vocalist Josh Peters teaches at Jim's House of Music in New Market and the performance bands played after Gatwick's performance.