If you understand the terms mat talk, hit zero, cheer-lebrity and on mat, you are most likely a fan of Netflix's show "Cheer."
The docu-series follows the 40 cheerleaders who make up the Navarro College squad as they head to 2019's National Cheerleading Association's National Championship competition in Daytona, Florida. The Texas-based junior college has won nationals 14 times and been named grand champion of the competition five times.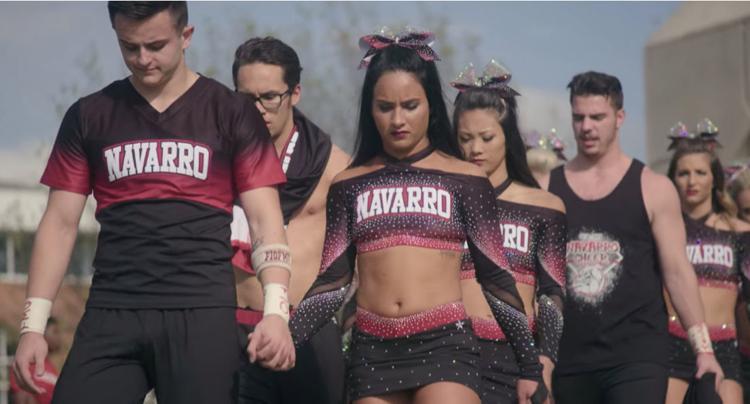 The buzzworthy show has lead to the squad appearing on The "Ellen DeGeneres Show" and a skit on "Saturday Night Live" poking fun at how many compete with injuries. Celebrities like Reese Witherspoon, J.J. Watt and Chrissy Teigen have all professed their love for the show. While squad members like Jerry Harris, Morgan Simianer, Lexi Brumback and LaDarius Marshall are earning huge fan bases after confiding heartbreaking backstories along with discussing their dedication to the sport.
Kaylei O'Donnell, a competitive cheerleader at Cheer Extreme Allstars in Frederick, said the show has helped people outside of the sport better understand what she and her teammates do.
"We don't just stand on the sidelines and cheer for football players and basketball players," she said. "We actually do a lot of stuff that normal people don't do [like basket tosses and pyramids]. ...We put in a lot of time and energy. [The team] becomes a family."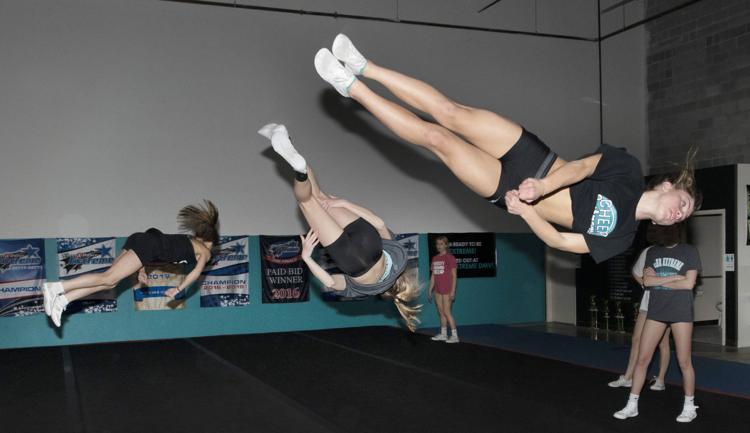 The 13-year-old Walkersville resident loves the tumbling aspect to competitive cheer which first drew her to the sport. She notes Navarro's top girl (spoiler alert! before her elbow injury) Mackenzie 'Sherbs' Sherburn was her favorite cheerleader on the show.
"She's a great flyer, her attitude is great and she's an amazing tumbler too," O'Donnell said.
Cheer Extreme Allstars cheerleader Noelle Dorsey's cousin competed in the sport and took her to a competition years ago.
"I fell in love [with cheerleading] and I told my mom 'I need to do this'," she said.
The part the 18-year-old has enjoyed the most about competitive cheer is the friends she has made.
"It becomes a life long bond that I have forever," she said.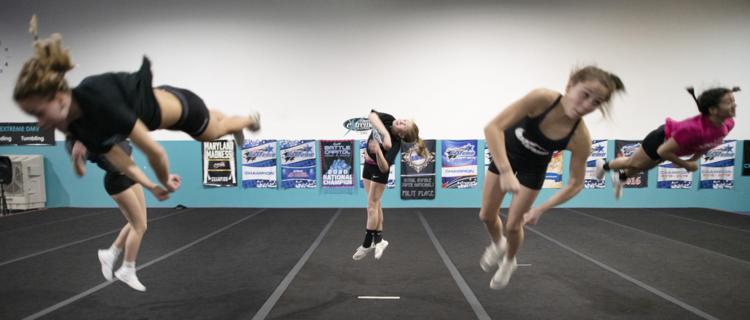 Dorsey said some people think of cheerleaders and recall the movie "Bring It On," which showcased a competitive cheer team rocked after finding out their routines had been stolen from another squad. "Cheer" shows a more realistic depiction of cheerleading, Dorsey said.
"We train so hard," she said. "The injuries are so real. [The docu-series] shows people what we actually go through."
The Finksburg resident became a fan of Harris, who served as a stunter.
"Even when he wasn't on mat, he was always cheering his team on," she said. "... If I am not stunting, I cheer on my teammates who are tumbling. If they need help and are struggling with a skill, I cheer them on to help them as much as I can."
Cheer Extreme Allstars, open to students from age 3 to college, opened its Frederick location four years ago. The competitive cheer program first opened in 1992 and has multiple locations across the country.
Madison Waller, gym director for the Cheer Extreme Frederick location, said they receive calls every week inquiring about spots in the program, which runs in a season format. She does not know if the popularity of "Cheer" has been a factor in some of the calls.
"The series has completely opened people's eyes to what this sport really is. But, most importantly, I think it has definitely shown people what a well-rounded sports program with qualities like morals and values can really do for an individual and not just a team," Waller said.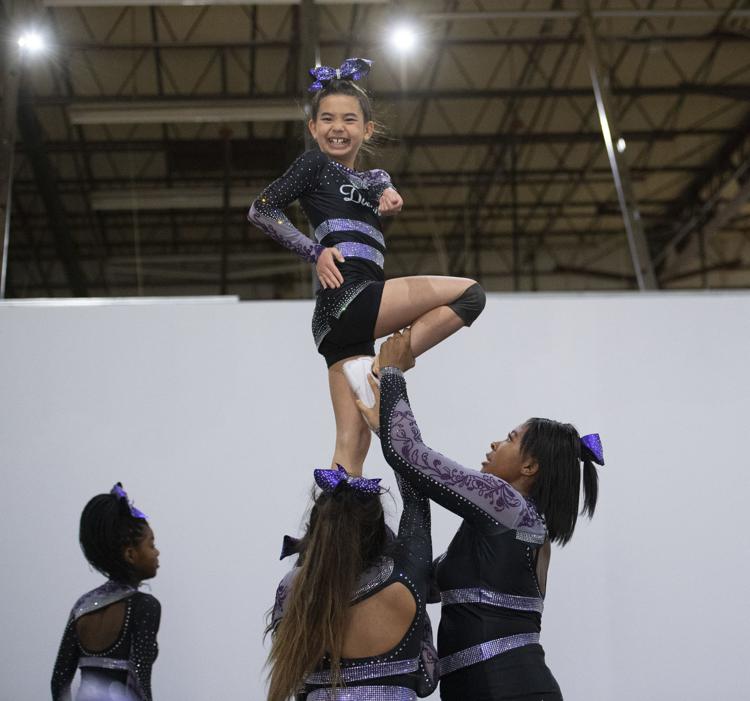 The biggest benefit Waller has seen from the show is giving their current athletes perspective and understanding in their personal journey with the highs and lows of being in a competitive sport. Not only are they faced with adversity in the sport, but also in life and it shows that dedicated team work and perseverance can go a long way.
"Nowadays they see these high level athletes and it is all their best moments, and greatest achievements," she said. "For them sometimes it's like 'Man, how do we get there?' This show really paints a picture of an extremely talented team with phenomenal individual athletes, and despite what my athletes see on their social media accounts, they are human too and just like most everything in life, this sport takes continuous hard work and dedication. While the victories appear to be just that, there's almost always a long hard road that was walked before that victory. The show has been really great for my personal athletes right now."
Similar to Navarro's head coach Monica Aldama's program, Cheer Extreme takes athletes from various backgrounds.
"One thing that we really strive to do is to be the most welcoming, encouraging and safe environment possible," Waller said. "We take in kids from all over, every age group, and skill level. Everybody has their own story and their own starting point. We take them in open arms and we provide that fun positive environment but with structure and accountability. We just always hope that our athletes leave our gym [better people] than when they came in. And beyond that, our doors are always open for them to come back and visit."
Courtney Devine founded Divine Athletics Cheer in Frederick in November 2017 and welcomes athletes ranging in age from 3 to 18. Her program, also running seasonally, is in Division II which means they have less than 125 athletes. Devine notes being a small program means they get a close family feel.
"As the program director and owner, I make sure I take time to get to know every single athlete and family and what those athletes are looking for," she said. "At big programs I know sometimes it may be hard because there are so many athletes and they don't actually have a personal connection with all their families and all their kids. ... You do really focus on that family feel and making sure that each and every athlete is meeting their team goals and their individual goals."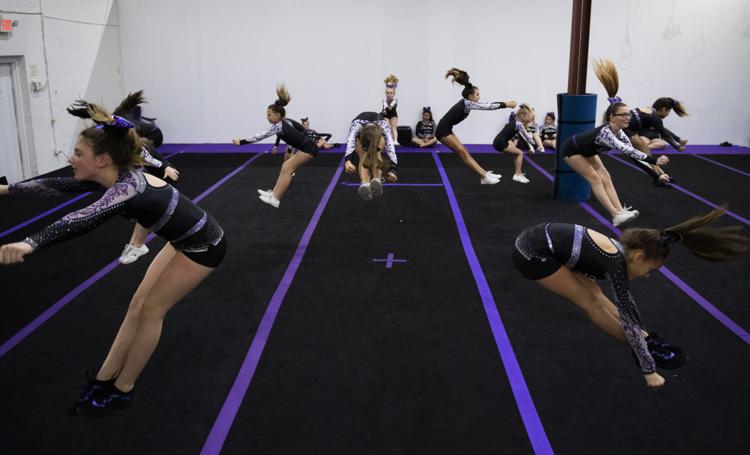 Devine said the show has helped people better understand the athleticism of cheerleading and how it is a sport focusing on tumbling, stunts, strength and dancing. Her program has also had people reach out to inquire about next season but Devine does not know if it is because of the show.
She enjoyed how the show portrayed the coaching aspect as only 20 out of the 40 team members were allowed to compete in Daytona. Aldama and her assistant coaches had to make decisions based on what each individual could bring to the performance, such as if a person was solely a stunter or could do both stunts and tumbling.
"Sometimes a parent might not understand why their kid is only doing one thing or only a flyer in one section," she said. "The way Monica explained things — it kind of put into perspective a coach's side too that not all parents get to see."
The show also portrayed worst case scenarios if a stunt failed how they pick back up at a certain spot.
"It shows how a coach's brain works and parents might not always see it that way," Devine said. "You have to do what is best for the team and figure things out in certain ways."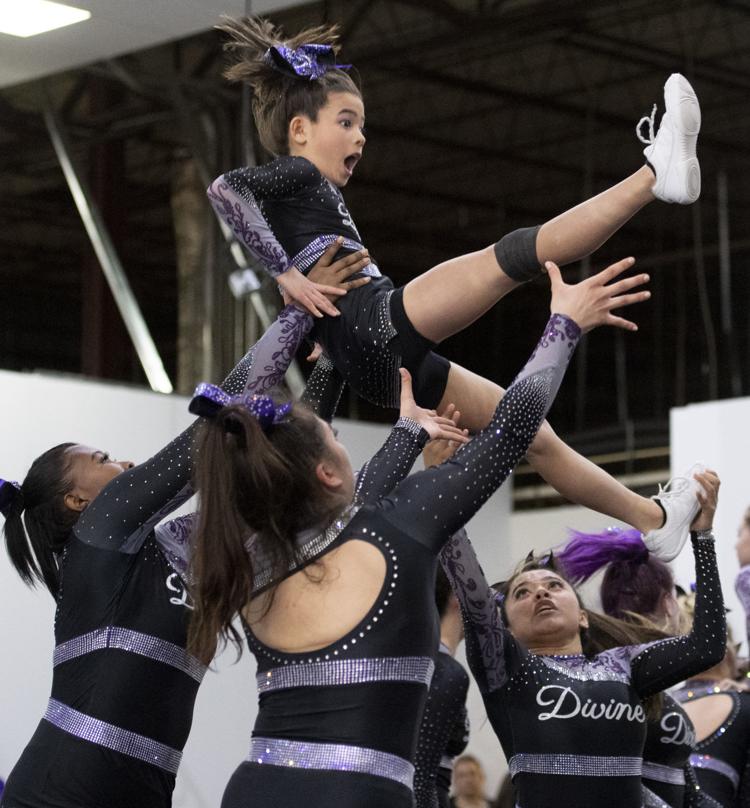 Devine hopes those not in the cheer world will take away a better understanding of cheerleading after watching the show.
"Most athletes — their second home is the gym and they love being there," she said. "They come there to work hard. Sometimes they are sore but they still wake up the next day and go right back to the gym. They love it. It is a sport and it gives them an outlet and it also creates a second family for them. I just hope people realize what it does for the youth."