"90 Day Fiancé" is a TLC reality show about long-distance couples who get engaged internationally and have to decide whether to get married.
The 90-day period refers to the length of a K-1 visa, a special permit available to the engaged partners of American citizens. The transitory nature of the visa introduces an inherent tension to the show. Will these couples — many of whom are meeting in person for the very first time — manage to make it work? Can their online love translate to a real-world connection? Or will the 90 days end in failure, with no marriage, no ring, nothing but a bitter departure and the hollow perception of a love gone bad?
And that's just "90 Day Fiancé."
In a true stroke of marketing brilliance this summer, TLC debuted "90 Day Fiancé: The Other Way," a stake-raising spinoff that follows American citizens preparing to uproot their lives for a partner abroad. There's Jenny, a 60-year-old from Palm Springs who quits her job, sells her furniture, and moves all the way to India for 30-year-old Sumit. There's Laura, 51, who relocates from Florida to Qatar for her 29-year-old husband, Aladin. There's 31-year-old Corey, from Washington, who gave $40,000 to his girlfriend Evelin before he moved to Ecuador for her.
Then there's Tiffany Franco.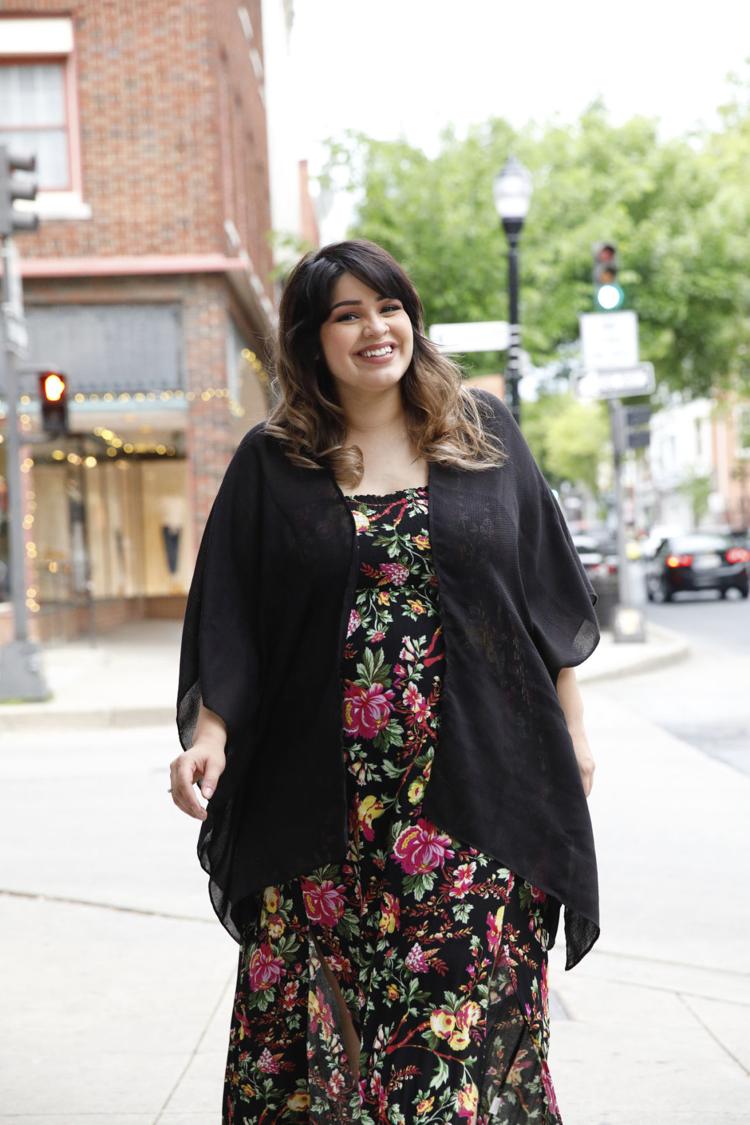 The 27-year-old Frederick resident quickly became a fan favorite as she navigated her relationship with Ronald Smith, a 29-year-old from South Africa. The two met on one of Franco's overseas vacations, but their relationship quickly became complicated after Franco discovered Smith's gambling addiction and criminal history.
That doesn't detract from the fact that Franco and Smith are one of the most believable couples on the show. In the first few episodes, Franco moved to South Africa with her 9-year-old son, Daniel, to support her fiancé after his stay at a six-month rehab facility. The couple got married, moved in together, and Franco is still facing the tough decision of whether to stay in South Africa (knowing that Ronald's criminal history makes him an unlikely candidate for a U.S. visa).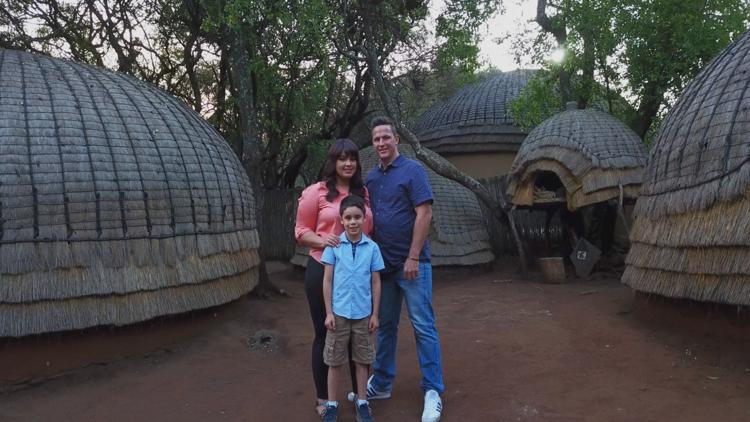 In a surprise twist, the couple also gave birth to a daughter earlier this summer. Franco wouldn't spill any spoilers (the show is still airing every Monday night), but she did sit down recently for a 20-minute phone interview to discuss her ascent to reality show renown.
I know this is kind of cliche, but tell me the full story of how you and Ronald met.
Franco: So, while I was living in Leesburg, I was working as an HR manager and became best friends with this one girl I hired, Angelique. And she's South African. We started traveling together and we were planning to go to Greece one year. We were super, super excited — I was definitely super, super excited — but then, last minute, she was like, 'Actually, I want to go to South Africa instead.'
I just remember thinking, 'I really don't want to go there.' I never, like, dreamed of going to Africa. And I actually wasn't planning on going — I told Angelique I was going to stay. But literally last minute, right before the trip, I was like, 'I'm not going to stay home. I want to travel. I want to have adventures.' So, I ended up flying out basically the day after.
You have no idea. It was a mission to get to South Africa. We flew Turkish Airlines and we were stuck in Turkey for four days in a snowstorm. Then we finally got there but I was already kind of in a bad mood. I was like, 'I knew I shouldn't have come here.' And during the trip, we met up with one of Angelique's friends and we were going out a lot, going to bars and clubs. One night, that friend is like, 'Hey, do you mind if I invite one of my friends?' So, he — Ronald — gets in the car, and I'll never forget this — he has his stupid accent and he's like, 'Hey, guys.' I was just irritated at this point. Not in the mood. So, I'm sitting in the backseat looking out the window while everyone else is talking and laughing and he finally turns to Angelique's friend and is like, 'Why is she so quiet?'
So, it sounds like you weren't excited to meet him at all.
Franco: I'm just very grumpy at this point. But once we get to the bar, I finally open up and we start talking. And something just clicks. He was so friendly, we had so much to talk about — I remember we were talking so much that Angelique and her friend were just staring at us, like, 'Are you going to include us in this conversation?'
We all went out again a few days later and I remember he asked my friend, 'Hey, do you mind if I take her to this place with a really pretty view?' I was excited, but as we're leaving, I'm also thinking, 'What am I doing getting into a car with this person?' Then the place he took me was a cliff! But it was so beautiful, with a view of the whole city, and at that moment, that's when I think we clicked as more than friends. But we left as friends because I didn't want to say anything.
But then it moved pretty quickly from friendship to engagement, right?
Franco: Well, not really. I actually lost my cell phone on that trip, so I had no way of contacting anyone. But on my flight home, I remember I was sobbing. I was like, 'Why do I feel this way? Why do I feel like I love him?' It wasn't like me at all. Normally, I'm the person to make fun of people who say 'I love you' after just a few weeks. So, I was kind of trying to understand why I was having such an intense reaction.
A week or two after I got back, Angelique calls me over and she's on a video call with her friend and Ronald in South Africa. And it turns out that he's been spending the last two weeks trying to get in touch with me because he felt the same way. And that was kind of it. We didn't stop talking after that. Seven months later, I flew back to South Africa and that's when we got engaged. He proposed on the same cliff where he took me that first night.
Is that when he told you about his background, his criminal history?
Franco: No, I actually found out in a really messed up way. While I was on the trip, Angelique messaged me and she was like, 'Tiffany, you need to see this.' And she shows me a bunch of screenshots, text messages — all this stuff showing what he had been doing. Basically, it was dropped on me after I got engaged. But it's hard to explain. In that moment, I was so in love. It broke my heart, but I can't say my immediate reaction was to leave because I was so in love with him, you know?
Well, I'm sure you get this a lot, but why did you stay? Especially when he didn't tell you any of this?
Franco: Of course, the smart thing to do is walk away. But you're also thinking, 'Well, I'm in love with this person.' We had just gotten engaged. So, there was another part of me thinking, 'He's really struggling. Should I walk away from that?' It would be walking away from the life I wanted to have with him.
In the end, I made the decision not to walk away. Because when you get engaged, you're kind of promising to love that person and support them no matter what they're going through. But I also think some people don't realize that we've been together for over two years now. I've been with him through really tough times, really heartbreaking times, so it's not like this was a random decision that I didn't think through at all.
How did the two of you then get involved with the '90 Day' franchise?
Franco: Well, when we first got engaged, we didn't know what was going to happen. I didn't know about his criminal past at that point, so I was joining all these Facebook groups for long-distance couples trying to work through the visa process and figure it out. And it was through one of those groups, I think, that someone reached out to me and was like, 'Hey, this is super-random, but do you want to be a part of this show?'
At first I was like, 'This has to be a scam. People from TV just don't reach out to normal people online.' But then they showed me all this proof that it was real. Even then, my first reaction was 'no way.' I knew a little bit about the series and I knew that even regular people on the show — the people who just want to have a normal relationship with someone from abroad — get totally destroyed. People are like, 'How could anyone possibly be so stupid?' And then you think about my situation. I have a child, I'm thinking about marrying someone with a gambling addiction, and he has a criminal history. It's such a vulnerable position for me.
But then I thought about it for a year, and I finally decided, 'Why not?' I'm not ashamed of my relationship. Just because he has baggage, just because he's struggled with addiction, doesn't mean he's not deserving of love. I guess I wanted to show that just because we're not 100 percent perfect doesn't mean we don't have a strong relationship that's worth fighting for.
Well, you mentioned that you do have a child, so I was wondering if you got any backlash from fans of the show who were judging your decision? I mean, what is it like to suddenly go through everything so publicly?
Franco: To be honest, there is 90 percent love and 10 percent hate. On a daily basis, I get so much love and support from my fans, but the reality is we tend to focus on the bad. We tend to focus on the negative. There may be 100 people who are like, 'Oh my gosh, you're so kind. You're so supportive. We're rooting for you.' And then there's one person who says, 'How can you be so stupid? How can you put your child in that situation?' And that's the one that affects me. But with those kinds of people — I don't think they think of me as a person with feelings. They just see me as a face on the screen.
Follow Kate Masters on Twitter: @kamamasters.