Sometimes, in the course of our hectic lives, it's easy to forget — or not even notice — the little things that make living in Frederick County great. In that spirit, I launched, "What I Love in Frederick this Week": the best food, drink, shows, shopping, and events coming to the city. If you love something in Frederick, let me know. Submissions can be emailed to kmasters@newspost.com or tweeted to @kamamasters.
This week: The Frederick Speaker Series at the Weinberg
If you're taking some time to think about tickets for the Frederick Speaker Series, a word of advice: don't.
Passes go on sale today, and past speakers — including Ronan Farrow and Bob Woodward — have sold out in less than a day, Weinberg Center marketing manager Barbara Hiller said.
That's mostly a testament to the runaway success of one of Frederick's biggest events. Now in its eighth season, the Speaker Series is one of the rare local chances to see BIG names — people like Bill Nye or LeVar Burton or Ben Carson before he ran for president.
The guests are incisive, thought-inspiring and smart, with an almost dazzling array of perspectives. I've had the pleasure of watching Elizabeth Smart, the abduction survivor whose 2017 speech dovetailed with the start of the national #MeToo movement, and Temple Grandin, the autistic scientist who revolutionized the treatment of animals during meat processing. The first-ever speaker was Cal Ripken Jr., whose massive local appeal helped set the stage for success, said speaker series chairwoman (and founder) Lisa Ausherman.
"It's always a committee decision, but we're thinking about what the speakers can bring to Frederick," Ausherman said. "Both what they can teach, and how they'll be received."
This year, the four selected speakers bring a combined expertise in science, history and literature. The series starts Jan. 23 with Doris Kearns Goodwin, an acclaimed presidential historian whose research encompasses Abraham Lincoln, both Roosevelts and Lyndon Johnson.
"With everything going on politically, it was kind of an easy choice," Ausherman said. "We don't try to focus on politics at all, but when we do, we want people who can speak about it in an educated way."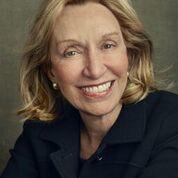 Next up, on Feb. 20, is Dr. Mae Jemison, the first woman of color in space and a huge proponent of scientific literacy.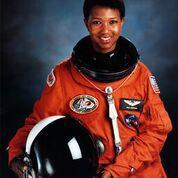 Jemison is followed on March 19 by P.J. O'Rourke, the well-known political satirist whose bestseller, "Parliament of Whores," is best remembered as a conservative takedown of American governance.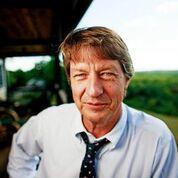 The series is capped on May 9 by Michael Pollan, the renowned environmental writer whose works largely focus on agriculture and American food systems.
"I've heard him speak before and he has so many interesting things to say," Ausherman said. "And it makes sense, too, given that he just published a new book last year."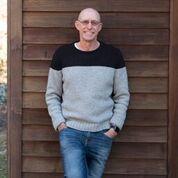 Ausherman plans to step down as chairwoman at the end of the upcoming season, but she can still name some speakers she and her colleagues would like to bring to Frederick.
One of them is Jane Goodall, the internationally recognized primate researcher. The other is Gary Sinise, the actor and veterans advocate best known for his role as Lieutenant Dan in "Forrest Gump."
"He won't commit more than eight or nine weeks in advance, but we've been hoping to get him for years," Ausherman said. "Especially with our connection to Detrick, the veterans angle makes sense."
Follow Kate Masters on Twitter @kamamasters.