For Frederick resident Susan Mills, the beginning of the COVID-19 pandemic was even more of a nightmare than it was for other residents with her husband serving time behind bars in the county detention center.
"They can't do six feet apart in there," Mills said. "I know it's a bigger place, but, you know, when they do phone calls, they all scrunch up in line and there's just no space for that kind of thing … they don't have the means to combat this kind of virus."
Mills' husband also suffers from multiple underlying health problems that put him at even greater risk to the virus' potentially life-threatening symptoms, she said.
So when Mills learned that the chief judge of the Maryland Court of Appeals had issued an order Tuesday offering guidance to local judges on prioritizing the release of certain detainees and prisoners across the state due to the threat of the virus, she was hopeful for the first time in more than a month.
"I sent it to his attorney right away, I pray every day and I'm scared for his health because with the health conditions that he has, if the virus gets in there, it will be his demise, it will kill him," Mills said. "So I am so glad and relieved that they are hopefully recognizing the importance of this and he'll be able to get home."
Chief Judge Mary Ellen Barbera's most recent order regarding adult inmates was a followup to an order issued late Monday with similar guidelines for the release of certain juvenile offenders. While neither order mandates local judges to release any detainees or prisoners, Tuesday's order clearly states that, during the COVID-19 pandemic, "judges should consider the risk that COVID-19 poses to people confined in correctional facilities" when determining release conditions.
A Maryland Court of Appeals judge issued an order Monday aimed at limiting the number of juveniles in detention facilities amid the novel coro…
As in the previous order addressing committed juveniles in Maryland Department of Juvenile Services facilities, the order for adult detainees directs judges to prioritize individuals who fall under the highest risk categories for COVID-19, such as those with underlying medical conditions or the elderly.
Tuesday's order also directed local judges to consider whether setting pre-trial release conditions would suffice to ensure public safety while keeping a detainee, newly arrested individual or other defendant out of confinement.
This week's orders come as cases of inmates and employees of detention and correctional facilities testing positive for COVID-19 continue to grow across the state. Activists and legal interest groups such as the American Civil Liberties Union of Maryland and the Maryland Office of the Public Defender have also called on Gov. Larry Hogan and state courts to reduce the number of inmates across the state over the last few weeks.
Mary Riley, the head public defender for Frederick County, praised Barbera's order for recognizing the role jails and prisons play in helping to halt the spread of the novel coronavirus.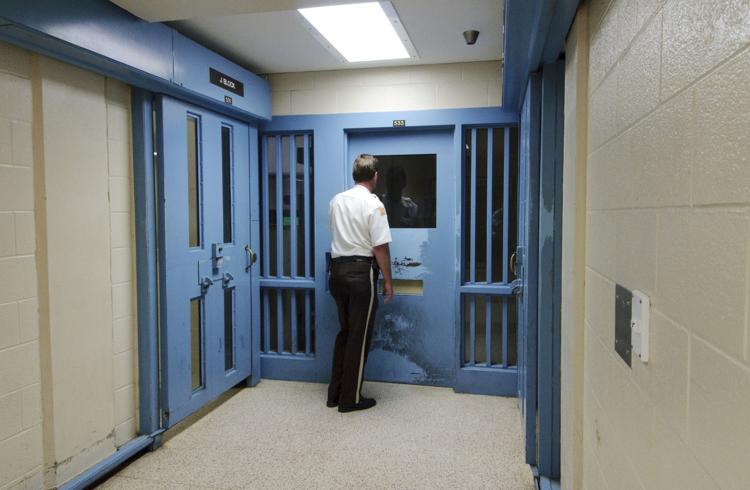 Social distancing has been identified as the most effective measure to prevent the spread of COVID-19, Riley said in an email. That is nearly impossible to do in a jail setting, she added.
"It is impossible for corrections staff and inmates to limit the number of people they come in contact with in the jail, encouraging the virus to spread even more rapidly than in the community," Riley wrote.
By prioritizing medically at-risk and nonviolent offenders for potential release, the jail will be better able to ensure the safety of detention center employees, their families and inmates, Riley said.
Frederick County State's Attorney Charlie Smith said the order came as no surprise given the spread of COVID-19 cases across the county and state. Accordingly, his instructions to prosecutors in his office as they begin to take up release hearings will follow Barbera's recommendations, he said.
"For example, someone who is immunocompromised, who is very near to the end of their sentence: If the jail felt that release would assist in population management, I would be in favor of a public health release," Smith said.
As of Wednesday, there were no confirmed cases of inmates or employees at the Frederick County Adult Detention Center testing positive for COVID-19, according to Sheriff Chuck Jenkins. Tests were hard to come by and so far only one employee who returned from a vacation on a cruise ship had been tested upon their return to work, though, according to Jenkins.
"We had him tested for the coronavirus, and until the tests came back, he was at home in self-isolation. When the test results came back, they were negative," Jenkins said.
A single individual in the detention center's work release program developed a fever about two weeks ago and was placed in an isolation cell with a separate air filtration system from the rest of the facility for quarantine, Jenkins said, adding that this was the facility's practice for potential cases.
The jail has also been taking every precaution to ensure the facility and cells are clean and regularly sanitized, Jenkins said. On Monday, a specialized cleaning crew came through the facility to spray the blocks down with MDF-500, an environmentally safe chemical that kills viruses and other germs and is guaranteed for up to 21 days, Jenkins said, adding he learned about the company from contacts who used the service in Loudoun County, Virginia.
This is in addition to employees being screened twice a day and inmates once a week, as well as the steps taken to ensure newly-arrested individuals who may be asymptomatic do not immediately enter the general population, the sheriff said. Many people have been staying home and fewer arrests are taking place, which has helped the sheriff's office implement an isolation buffer period for new detainees, Jenkins explained.
"We're down to about one arrest per day, so when that person is arrested, they meet with the commissioner by phone before they are brought in, and, if they are brought in, they are held within a separate cell for 14 days, so we have a 14-day buffer for any new inmates who are brought in," Jenkins said.
Based on those steps, Jenkins said he stands by his statements early on in the pandemic that the Frederick County Adult Detention Center was a safe place and will continue to be safe for inmates and employees.
Regardless, Mills said she was still hoping her husband is released under the new guidance given to local judges, who hold the authority to order releases on a case-by-case basis.
"I truly believe it's just a matter of time before it gets in there, and when it does, it could kill a lot of people," Mills said. "A misdemeanor crime is going to turn into a death sentence if they don't release them."