County Executive Jan Gardner and Frederick Mayor Michael O'Connor announced Thursday that the city and county will follow the latest stages of Gov. Larry Hogan's reopening plan.
Gardner said houses of worship, barbershops and hair salons can open, beginning Friday at 5 p.m., as highlighted in one of her previous executive orders. Barbershops and salons may open at 50 percent capacity, workers must sanitize in between customers and they and customers must wear face coverings, along with following other guidelines from the governor's office.
Houses of worship can open as long as social distancing is followed and attendance is capped at 250 people, among other guidelines—including a 50 percent maximum capacity, Gardner said. Congregants and religious leaders are also required to wear face coverings, according to guidance from the governor's office.
She urged religious leaders to use "caution" when opening up in order to protect the community and prevent the spread of the novel coronavirus.
Gardner and O'Connor said they're also following Hogan's order allowing restaurants to open up for outdoor dining, as long they follow the governor's guidelines, which include:
Staff wearing face coverings
A maximum of six people per table, except members of the same household
Properly spacing tables
Sanitizing menus and tables between every use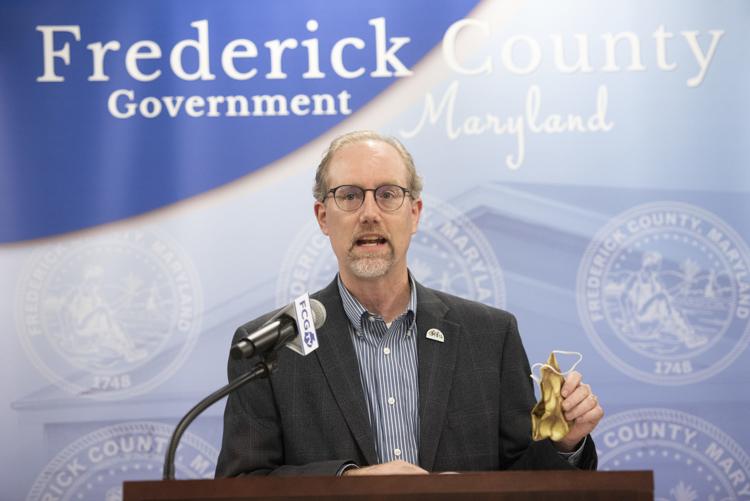 O'Connor said the responses show the topic is of high interest to city residents, and that outdoor dining will reopen in a "phased approach." All restaurants with existing outdoor dining spaces can reopen beginning Friday at 5 p.m., given they follow the governor's guidelines, he added.
Next week, city officials plan to announce more options for restaurants to expand their outdoor footprint, O'Connor said.
"It is important to reiterate that any of our options, which includes changes and expansions ... will require approvals, and likely applications from entities such as the health department, or the liquor board," O'Connor said, referencing the possibility of using public streets and other scenarios.
Gardner said after the briefing that reacting to the governor's orders has been a challenge, as his orders can be complicated to implement. She added she's been up late most nights looking through the governor's executive orders and guidelines, and communicating with senior county officials on how to implement them.
"All of these details matter," Gardner said. "I wish there was more time to implement it. I understand, because I'm an elected official, that you want to make your own announcement and don't want somebody else doing it for you, but it was hard to implement these things in 48 hours, depending on what they are."
Some of those areas are the reopening of pools and youth camps, Gardner said Thursday. Pools can open at 25 percent per the governor's order, but Gardner noted that staff must be trained and wear face coverings, as well as patrons when they're not swimming.
Those camp and pool officials are going to need to decide whether it's cost-effective to even reopen, given the limitations and increased costs, she added. The same applies to restaurants, depending on how much staff they can bring back, Gardner said.
"Some of this will be controlled by the restrictions, the time of the implementation ... these things are self-phasing, and self-limiting themselves," Gardner said. "I just don't think on Friday at five o'clock, [residents are] going to see this stuff implemented. They're not going to see their community pool open, they're not going to see a lot of this outdoor dining because all of it requires this permitting and requirement process."