Leaving home, outside of essential functions like grocery shopping could be punishable by up to a year in jail, Gov. Larry Hogan said as part of his latest attempt to slow the COVID-19 pandemic in Maryland.
The stay-at-home order announced on Monday comes as the state saw nearly 180 new cases of the disease in 24 hours and the number of deaths go from five on Friday to 17 by Monday evening.
"Marylanders need to know that, unfortunately, we are only at the beginning of this crisis, and it is going to get considerably worse before it gets better," Hogan said during a press conference.
No Marylander should leave their home unless it is for an essential job or essential reason such as obtaining food and medicine, Hogan said.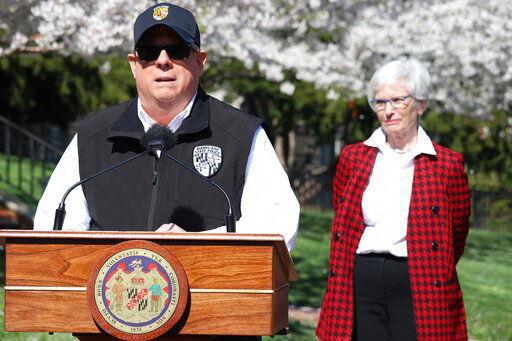 Any person who violates the order is subject to a misdemeanor charge and up to one year in jail, a fine up to $5,000, or both, Hogan said.
Essential businesses must make every effort to limit foot traffic and implement telework whenever possible.
There will be no out-of-state travel unless absolutely necessary, Hogan said, and those who do travel out of state should self-quarantine for 14 days upon return. No one should use any mode of public transportation unless absolutely necessary, Hogan added.
Marylanders can go walking, running or biking, as long as they follow social distancing guidelines and do not gather in groups 10 or more, according to the governor's order. People may also take care of a friend, family member, pet or livestock animal, but there are reasons for taking such drastic measures.
"This is a deadly public health crisis. We are no longer asking or suggesting Marylanders stay home. We are directing them to do so," Hogan said.
The governor has asked local and state law enforcement to enforce the stay-at-home order. Maryland State Police arrested a Charles County man over the weekend after he held a bonfire for more than 60 people. On Monday, the state police announced it arrested a Lutherville man after he held a party for teenagers in a Carroll County hotel, according to the Carroll County Times.
In announcing the stay-at-home order, Hogan said essential businesses, which were not closed under a previous executive order, should scale down the amount of staff working and institute telework as much as possible.
Grocery stores will likely cut back on employees, Mike Ricci, Hogan's spokesman, said in a tweet. They are already taking steps to protect both staff and customers.
"We want more businesses to do the same," Ricci tweeted.
Liquor stores will stay open, although people are encouraged to use delivery where possible. The governor also ordered remote notarizations, Ricci said.
While the executive order does not say who can go on walks together, Deputy Secretary of Public Health Services Fran Phillips said during the press conference to only go on walks with people in the same household and for a short period of time.
"Don't do unnecessary things," Phillips said. "You need to stay at home."
Is Gov. Larry Hogan's stay-at-home order going to significantly change the way you live?
So far, local law enforcement agencies have not had much trouble enforcing compliance with the ban on gatherings of more than 10 people and making sure businesses remain compliant with closures.
The Frederick Police Department responded to 10 calls for large gatherings between 5 p.m. March 16 through Sunday, none of which were located by the time officers arrived, according to Sgt. Matt Carrado, a department spokesman. In that same time period, officers conducted 165 business liaison checks, which are routine visits to local businesses ordinarily conducted by the department, as well as 1,208 patrol checks of businesses and other public places like parks. In the course of their operations, city police found no instances of noncompliance with the governor's order, the sergeant said.
While the county sheriff's office was not conducting compliance checks on businesses, that agency had not received a single call from 5 p.m. March 16 through Sunday for reports of gatherings of 10 people or more, according to Taylor Clarke, a sheriff's office spokeswoman.
"The citizens and businesses in our areas of responsibility are generally cooperative and compliant of the governor's orders," Clarke said in an email.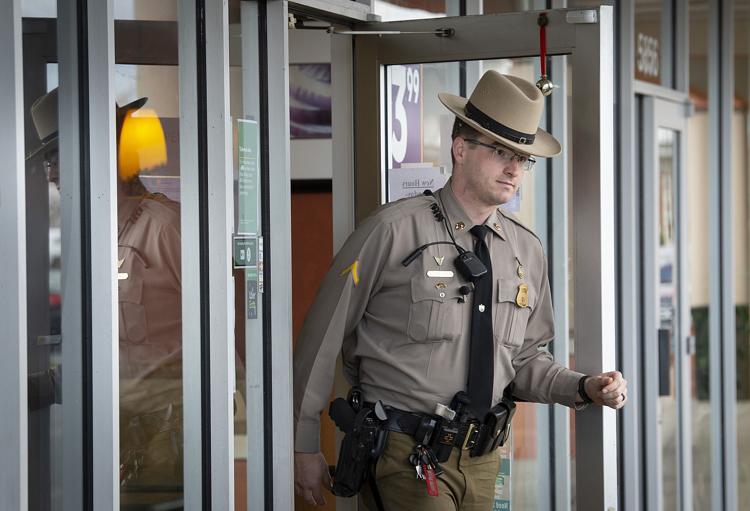 State troopers based in the county were also finding overall compliance, according to Lt. Wayne Wachsmuth. Troopers received fewer than 10 calls for service regarding large gatherings, all of which were handled and dispersed when troopers arrived to explain the order and hand out information pamphlets rather than formal citations, according to the lieutenant.
Troopers did identify a small number of non-compliant businesses in the 496 check-ins the agency conducted with local businesses from 5 p.m. March 16 through 1 p.m. Monday, including a comic book store and a few hair and nail salons, but all of those businesses immediately closed once the order was explained, Wachsmuth wrote in an email.
"From our perspective, most residents of Frederick County are keeping with the governor's orders," Wachsmuth said. "Moreover, we've observed a steep decline in motor vehicle traffic and traffic collisions."
Cases in Maryland continue to rise
Cases of COVID-19 in Maryland reached 1,413 according to the daily numbers released by the Maryland Department of Health Monday.
However, these numbers do not include cases in Washington, Carroll and Frederick counties, bringing the total to 1,418 as of 10 a.m.
Frederick County announced an additional two cases Monday, bringing the total in the county to 29. Three of the Frederick cases have recovered, with five currently hospitalized. There have not been any deaths in the county.
However, deaths in the states increased to 15 over the weekend. Howard County Executive Calvin Ball announced a 16th death, which was not included in the state counts. A second death at the nursing home in Mount Airy was also announced Monday, according to the Carroll County Times.
While numbers in the state rose by a smaller percentage from Sunday to Monday, there continues to be limitations to tests available, Phillips said. There is also a backlog in testing facilities due to limitations with testing supplies.
The youngest case in Maryland is a one-month-old, Hogan announced during his press conference. Of the five cases in people nine and under, two of them are infants.
"We have reached a critical turning point in the fight to stop the spread of the COVID-19 pandemic here in Maryland and the National Capital region, which includes Washington, D.C. and Virginia," Hogan said during his press conference.
The state has had its first outbreak, in the Pleasant View Nursing Home in Carroll County. Currently, 67 residents have tested positive for the disease and 27 members of the staff have now reported symptoms, Hogan said.
Hogan also announced that four Fort Meade employees have tested positive for the disease. Soon after Hogan's press conference, The Baltimore Sun reported an outbreak at Clifton T. Perkins, a psychiatric hospital mostly involving forensic patients, which affected patients and staff.
Hogan referenced Dr. Anthony Fauci, the director of the National Institute of Allergies and Infectious Diseases, who said the United States could see millions of COVID-19 cases across the country and 100,000 deaths.
"To put that in perspective, that would mean more American deaths than the Vietnam War and the Korean War added together," Hogan said.
There have been at least 67 hospitalizations in 24 hours, Phillips said. She stressed that people need to stay home to help address the crisis.
Together, Maryland will get through the crisis, she said.
"We stayed home, we missed schools, we missed our friends, all of our normal routines so we could fight this virus and save lives," Phillips said. "We will say we gave up so much for a while in order to save our loved ones, friends, neighbors and countless others that we will never know."
This story was updated to change wording regarding what law enforcement agencies in the county have been doing to ensure social distancing and business closures are maintained.