Tiffany Bruder-Cahill didn't have high hopes for her son's 9th birthday celebration. But that was before dozens of strangers surprised her family with a lengthy car parade.
The COVID-19 pandemic has not been easy on their family. Bentley, 9, and his sister Brielle, 3, miss being around people. Bentley has autism and struggles making friends, Bruder-Cahill said.
"He's very unique. A lot of people don't really seem to understand him," she said.
The pandemic left him feeling isolated. Trips to the grocery store became an outing to look forward to.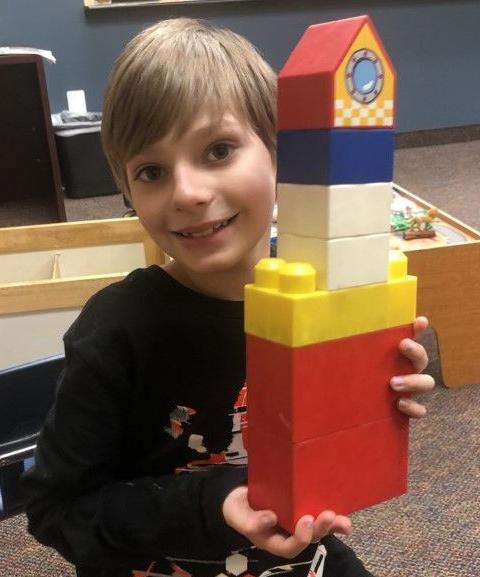 But since his birthday, Bentley's had a little extra pep. His mother heard of the car parade trend some have employed to celebrate birthdays safely during the pandemic. Hoping to do the same, Bruder-Cahill reached out to a local moms group on Facebook, asking if they could come out to the Ballenger Creek area and make Bentley's day. A few responded, but then a few had to back out for various reasons.
"I was kind of starting to get to the point where I was feeling desperate," she said. "I didn't think anybody was going to come."
Bruder-Cahill posted in another moms group and in a Ballenger Creek group. On Bentley's birthday, his grandmother Cathi Merry waited for people to turn up, in case the plan was a bust.
To their surprise, people in more than 50 cars turned up to shower Bentley with love. People made signs and brought him gifts and balloons — all while wearing masks and keeping a safe distance. Two car clubs with Jeeps and Mustangs rolled up. Bentley jumped up and down, all while tears filled his mother's eyes.
"He kept saying, 'I'm famous, look at all the people that like me,'" Bruder-Cahill said. "It may not be big to others, but to my son, it meant the world."
One family came from Pasadena, in Anne Arundel County, with a son Bentley's age. He has autism, too. They made fast friends and exchanged contact information so the boys can be pen pals.
With people living in such stressful times right now, Bruder-Cahill said this event gave her hope.
"Strangers are just friends you haven't met yet," she said.