Stephanie Furr sat in a jail cell as May turned to June in 2018.
The charges against her included financially exploiting an elderly person, embezzlement by misuse of power of attorney, fraud, fraudulent schemes, identity theft and conspiracy, all stemming from an investigation into why her grandmother's bank account was overdrawn.
Stephanie knew there were unexplained charges on her grandmother's credit cards and bank accounts. Her aunt and uncle had asked her about the charges.
Stephanie was giving her son a bath and dying her daughter's hair on May 31, 2018, when police knocked on the door of the home she shared with her husband in Berkeley County, West Virginia.
She told them her husband handled her finances. He could explain the discrepancies.
Months earlier, she said as much to the state trooper investigating the case when he came to speak with her. But still, law enforcement arrested both Stephanie and her husband, Kurt Williams.
It was the last time she would see her husband.
Stephanie met Williams on Match.com, she said. He had contacted her in 2011, and they began communicating. But after making several dates and having him stand her up with excuses, Stephanie decided against pursuing the relationship further. She did not know at the time that Williams was married to a woman in Maryland.
Two years later, he reached out again. According to his Match profile, he was living in Jefferson, Maryland, and was born on Jan. 1, 1973, Stephanie said.
This time, it was different.
"In the beginning, it was great," she said. "He would do the flowers, send little music clips and poems. Kind of what you see on TV. Growing up as a little girl, that's how it was supposed to be."
He came to dates. He introduced her to a woman he said was his aunt. He won her over with the poetry, the flowers, the romantic gestures. He was an attorney for Legal and General and earned his law degree from the College of William and Mary.
He was the "closest thing to Prince Charming as you can imagine," Stephanie said.
He moved into her house in West Virginia four months into their relationship and said he would take care of all the payments.
While he won Stephanie over, she said, other family members had reservations. Her aunt, Norma Hough, would describe him as sleazy, a con artist. She disliked him from the beginning.
The two talked about having children. Williams said he had none but wanted them. Stephanie was in her late 30s at the time, so if they wanted to have a child it would have to be sooner rather than later. He proposed to her by hiding the ring in her favorite cookie. By the end of the year, they were married.
Stephanie planned most of the wedding, she said. The reception and ceremony were supposed to take place at the Clarion Inn in Shepherdstown, West Virginia. Williams was responsible only for the preacher.
A week before the wedding, the preacher canceled suddenly and they got married in Winchester, Virginia, instead.
"And now that I look back on it, it was just another lie," she said.
The two were married on Dec. 20, 2013. Less than a year later, on Dec. 1, 2014, their son was born. He told Stephanie and her family he had never been married before or had kids.
"He sat there and cried at the hospital in front of my mom, saying he never thought he would have a child, let alone a son," she said.
But it was just another lie, just like his name and identity.
Kurt Williams does not exist. He never did.
"As I'm sitting in the holding cell and I'm reading through paperwork, [I'm] finding out my husband's name and date of birth aren't what I thought it was," Stephanie said.
Instead, Stephanie married a man named Curtis Williamson. His birthday was Jan. 2, 1966, not Jan. 1, 1973. He is 11 years her senior, closer to Stephanie's mother's age than hers.
It was the first of many of Williamson's secrets.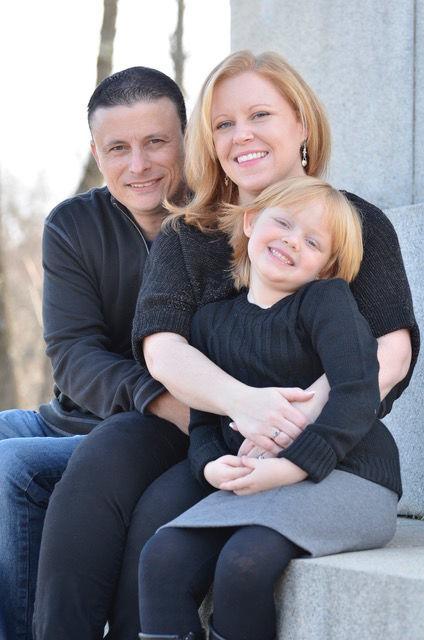 Stephanie said her marriage to Williamson took a turn for the worse in March 2016, about two years into the marriage. Stephanie's company was offering voluntary layoffs, she said. She had been with the company, which worked on Department of Homeland Security contracts, for nearly 16 years in a managerial position.
Their son was a toddler, and as a single mother to her daughter, Stephanie had missed much of her daughter's childhood because of work. When Williamson suggested she stop working, she agreed. She thought he was working. He said he was working for Legal and General, and with her $46,000 severance package, there was no reason for her to get another job.
A representative of Legal and General confirmed that while Williamson was employed at the company from 2012 to 2013, he did not work as an attorney or work there while he was with Stephanie. The representative could not say what department he worked in or why he left the company in 2013.
He had already been controlling for most of their marriage, Stephanie said. It started in 2015, months after their son was born.
Williamson handled the finances in the relationship, a decision that would come back to haunt Stephanie. He isolated her. He kept her from her family, even her aunt and uncle who lived in the area. Stephanie did not speak with her mother for at least two years because Williamson kept Stephanie away from her, Hough said.
Hough was already worried about Stephanie, she said. But soon she could not reach Stephanie when she called.
"And, you know, my main thing was I was worried for Stephanie," Hough said. "And I wanted to try to get her out of there. Because, you know, the more and more isolated she was, the more dangerous I thought it was because she didn't have anything, any way to contact anybody, because he was controlling everything she did."
Williamson had Stephanie's phone, Stephanie said.
He got possessive. Along with not having a phone, she could not check the mail.
"If I took too long in the bathroom, he would just fling the door open," Stephanie said.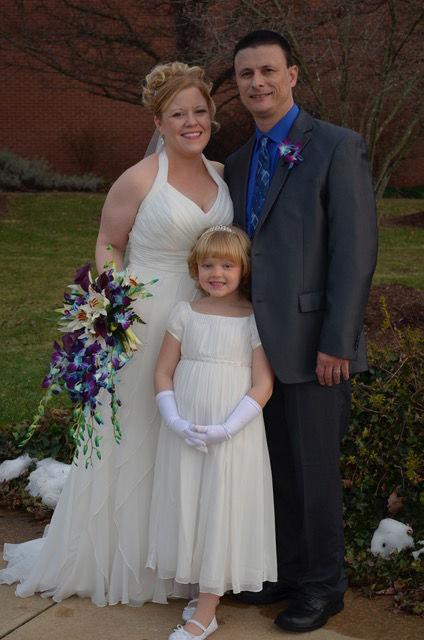 He was passive-aggressive, speaking to her in ways that made her feel self-conscious. If they argued, he threatened to leave and take their son. He gaslighted her, Stephanie said.
"You don't realize when you're in it, but he would say things and do things," she said. "And when you'd get upset about it, it was, 'Oh, you've got anger issues' or 'you're crazy.' After a while, it really takes a toll on you."
Williamson started to physically abuse Stephanie in 2018, she said. He continued to threaten to take his son during arguments. One day, she said he could leave, just not with the kids.
It was the first time he got really physical, she said.
It was not just Stephanie that Williamson would go after. He would start fights with Stephanie's young daughter. He liked to treat her worse. Stephanie said her daughter is still recovering from self-esteem issues from her time with Williamson.
During her marriage, Stephanie had no one to go to, even if she wanted out. Her aunt said that Stephanie's mother had once tried to bring Easter baskets for the children. Williamson lied and said that Stephanie was out with a friend.
"The only person I had was my grandmother, and apparently, he had been working on her as well," she said.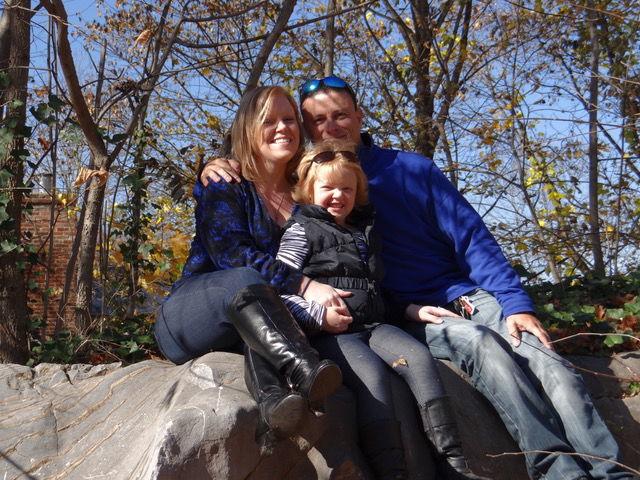 Stephanie offered to take care of her grandmother in 2015 after her grandmother told her family that she wanted to live on her own, instead of living with Stephanie's aunt and uncle on their farm. Stephanie was granted power of attorney over her older relative.
As power of attorney, Stephanie had access to her grandmother's bank account. Which meant Williamson had access to the bank account.
Stephanie's grandmother told her family in the spring of 2017 she had not been receiving mail and that there was money missing from her account. Without the mail, she missed bills and other notices, such as missed mortgage payments.
Hough and Stephanie's uncle approached Stephanie in November about the missing money. Stephanie did not know why her grandmother had bills for credit cards or why her bank account was overdrawn. She had not paid bills since she stopped working.
Monday marks eight years since Monica Gabriel's death. No one knows what killed Monica on April 15, 2011. No one except, perhaps, her husband, Curtis Williamson. Her marriage was less than 2 years old when, in early 2011, Monica noticed something weird. Two months later, Patricia Gabriel learned that her daughter was dead. Monica was never buried, never eulogized, never mourned. Most people didn't even know she died.
Williamson was in control of the finances, for Stephanie and her grandmother. When she turned to her husband for answers, he promised to fix any mistakes. He had told her the withdrawals were for the grandmother, for things like trips to the salon, she said.
Hough said Williamson even went to the bank with Stephanie's grandmother because the grandmother's card was maxed out. Her grandmother told the woman at the bank it could not possibly be maxed out because she never used it.
But Williamson was using it to pay off his credit card, Hough said.
"He came up with some excuses as to why it happened, and she believed him because he could come up with an excuse for everything," Hough said.
Another time, he went to the bank and posed as her grandson to withdraw money, Stephanie said.
Williamson was able to get a bank credit card in his name, linked to the grandmother's account.
He also opened credit cards in the grandmother's name, including a Kohl's and Target charge card. With those, he bought headphones, some that he would then return for cash, Stephanie said.
He liked electronics. As his stash grew, Stephanie thought it was a bit weird, she said, but she figured it was just what he liked to collect.
"Some people collect crystals. Some people collect masks. His thing was headphones," she said.
Stephanie estimates that Williamson stole $67,000 from her grandmother through the bank account and various credit cards.
Stephanie's uncle and grandmother reported fraudulent activity on two bank accounts, one of which was a BB&T account, to the West Virginia State Police on Nov. 27, 2017, according to a police report. By then, Stephanie was no longer her grandmother's power of attorney. Stephanie's uncle told the police that Stephanie's grandmother was looking to go into assisted living and was trying to settle her finances.
The grandmother reported that there were charges, totaling $5,371.68, on one of her accounts for items she did not purchase. Stephanie's uncle told the police about the mix-up with the other account between the grandmother and Stephanie's account, according to the criminal complaint.
Between November 2017 and her arrest at the end of May 2018, police spoke with Stephanie three times.
In her response to the criminal complaint against her, Stephanie wrote she did not have a BB&T account and did not know about the account until October 2017, when her grandmother mentioned something. Williamson had asked Stephanie's grandmother not to tell Stephanie about the account, according to the response.
Williamson told Stephanie in December 2017 he had paid the account in full, according to the response. He had an answer to every question she had, including questions about loans for their home. She believed him.
Trooper M.C. Morgan spoke with Williamson on Jan. 7, 2018, about the fraudulent activity on the bank accounts. Williamson told Morgan that Stephanie had mixed up the accounts, but she was not home to speak with him, according to documents charging her with fraud and financial exploitation. Stephanie was in the shower and was not told that the trooper was there to see her, according to a response to the charges from her attorney.
Stephanie told Morgan that she was not aware that her grandmother's bank account had been used to make payments on their house nor did she know about any of the credit cards, according to the charging documents.
The private investigator had been hired by a couple in West Virginia. Curtis Williamson had stolen money from their mother, and they were not sure if Williamson's wife was involved. Monica Gabriel was scared. What happened to her was happening again. Another wife, a fifth wife, Monica wanted to help. She might have learned something that could help. She was willing to help anyone in a situation similar to hers. The private investigator wanted to know who Williamson is. But who Curtis Williamson is depends on who is talking.
Morgan pulled records on Stephanie's and Williamson's bank and credit card accounts and saw that they were listed to Stephanie and Williamson. From this information, he requested arrest warrants for both Stephanie and Williamson, according to the charging documents.
In Stephanie's response, her attorney wrote that Williamson opened the accounts in Stephanie's name and was able to do so because he had her Social Security number.
Williamson and Stephanie were arrested on May 31. Stephanie's sister posted her bail.
It is unclear why both Williamson and Stephanie were arrested event though Williamson handled all the finances. Morgan could not be reached for comment.
When Stephanie got home from jail the day after her arrest, she went through the documents and items that Williamson left behind. He was still in jail, with his bail set at $60,000.
Through bank and credit card statements, Stephanie learned that while Williamson was stealing from Stephanie's grandmother, he was also stealing from Stephanie.
"He left me with $1.54 and two kids," Stephanie said.
Like with his previous wife, Williamson declared Stephanie dead to two credit bureaus. He also declared her grandmother dead, Stephanie said.
According to the documents Stephanie gave The Frederick News-Post, Williamson stole four rings from Stephanie — two sapphire and diamond rings, an emerald Claddagh ring and a pink sapphire and diamond ring. Many of these were gifts to and from family members.
He stole the more than $40,000 she received as part of her severance package when she was laid off. And he cost her at least $48,383 for filing her taxes as if she was single and not married. The tax refunds went to Williamson, she said.
"The money I lost out on, I'm never going to see it again," Stephanie said.
Stephanie was left with $135,390 in debt from accounts that Williamson said he paid off, including student loans. She had an additional $25,887 in debt from new accounts he started in her name.
"This is still fresh and new," Stephanie said, "and I'm not sure how I'm going to get it resolved."
After Stephanie was released from jail, she reconciled with her aunt. She was ready to hear all the aunt learned from the private investigator. Stephanie and her aunt went through the documents Williamson left behind and documented the phone numbers, the addresses, the names they found in the papers.
Stephanie also found two copies of her children's birth certificates, according to the documents. She found copies of their marriage registers with Williamson's name as Curtis Williamson, not Kurt Williams, the name he gave when they married. There was also a change of name form that Williamson never mailed to the Social Security office, as well as tax statements.
Williamson had also opened a Sprint account in his son's name. At the time, his son was 3 years old, according to documents found by Stephanie. She does not know if this will affect her son's credit.
She found her lost Home Depot card, which had been mentioned by the West Virginia state trooper and a check from her grandmother to her, according to the documents.
Williamson had collected late notices and bills for the couple's utilities, such as letters about canceled car insurance due to nonpayment and a disconnection notice from a cable company, according to the documents.
In addition to his headphone collection, Williamson bought multiple burner phones that she found in the trunk of his car, Stephanie said. She found numbers listed for several of these accounts, all in her name, while going through the documents.
Stephanie and her aunt also found several items addressed to Stephanie's grandmother, including letters about foreclosure prevention for her house, a copy of her will, two copies of power of attorney letters and several pieces of mail that contained notices for overdrawn bank accounts or overdue notices.
"Well, my thought process was 'Thank God I'm still alive,'" Stephanie said.
Then there were the items addressed to people Stephanie had never met, including items for Monica Gabriel and Traci Williamson.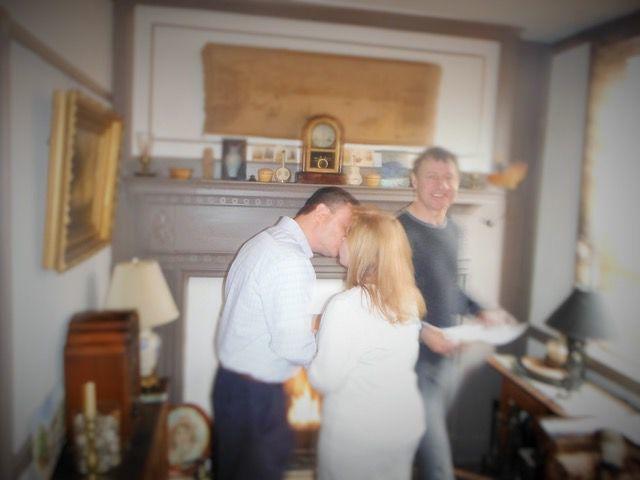 Hough had hired a private detective when her mother-in-law started to talk about missing money. Hough didn't believe "Kurt Williams" was Williamson's real name. She could never find anything on him when she searched Google for "Kurt Williams," Hough said. It was a red flag.
"He's dangerous," Hough said. "That's all I can say. He's dangerous and he needs to be in jail."
The private investigator had found Williamson's former wives. But Stephanie either was not ready to hear that information or could not be told. Her aunt and uncle had texted her or called her, but because Williamson had her phone, she never got their messages, Stephanie said.
But now she had proof of at least two other wives.
Among the hundreds of documents Stephanie found on Monica, and provided to The Frederick News-Post, she found Monica's protective orders against Williamson, and fake protective orders against Monica with forged signatures and images of abuse that he said Monica did to him, according to documents.
There were also credit card statements and utility notices, including some that indicated accounts were past due or had been closed. She also found a mail hold request for Monica's mail nearly two years before Williamson married Stephanie.
For Traci Williamson, Williamson's second wife, Stephanie found bank and insurance statements. The private investigator was able to determine that Traci and Curtis Williamson never divorced, Stephanie said.
Stephanie turned all of the documents and anything else that could help her case over to the state trooper, she said.
"In regards to evidence and stuff, I had three of those big plastic tubs full of documents and evidence and everything I had in the house that I gave to the state trooper," Stephanie said. "I even gave him my wedding album."
She also hired a separate private investigator to find Traci Williamson to prove Traci and Curtis Williamson never divorced. Stephanie was granted an annulment. While she had evidence she was one of Curtis Williamson's victims, she still had to go through the criminal justice system for being part of the alleged fraud scheme.
"I had to go through the whole process and be treated like a criminal," Stephanie said.
Eventually, the prosecutors recognized her as a victim instead of an accomplice and dropped the charges against her. Williamson's $60,000 bail was reduced to $15,000, which he was able to post. Stephanie does not know how he put up the cash.
Stephanie had placed many of Williamson's belongings in his white Mitsubishi Outlander Sport. Once Williamson posted bail, he came back to the house, grabbed the car and left the state. Stephanie said she has not seen him since.
Attorney John Lehman, the Berkeley County prosecutor handling the case against Williamson, said the next step is to take the case to a grand jury. At the earliest, that could happen in May, he said. Williamson does not have to be present for the grand jury.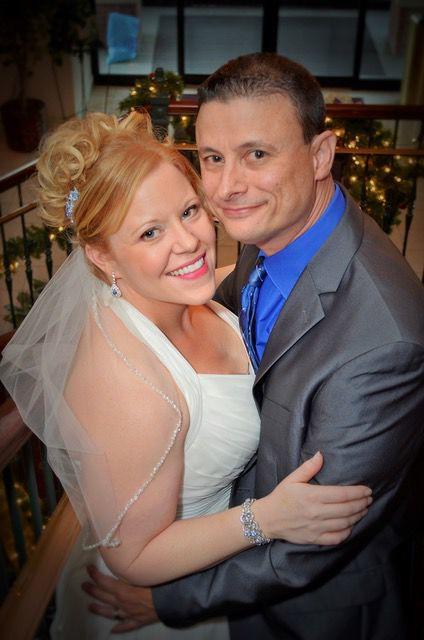 This is a document-heavy case, Lehman said, and the office has to go through all of the evidence before being able to present it. It was through the documents that Lehman determined Stephanie should not face charges.
"After a full review of the documents and the allegations, we took a second look at it. ... When you take a closer look at things, things don't always appear as they once did," he said.
If Williamson would be arrested in West Virginia or brought back to authorities in the state, he would have the right to a speedy trial before his peers, Lehman said. If Williamson is out of the state, there is not much the attorney can do with the case besides take it to the grand jury because a person cannot be tried in their absence.
"If you can't find him, then the case is basically put on hold. ... We can't try people in their absence," Lehman said.
Even if Williamson is arrested, he would not necessarily be sent straight to West Virginia, Lehman said. It depends on where he is picked up and if he faces any charges in that state.
"It doesn't really matter the order that you commit [crimes] in. It matters where you're found," he said. "That state gets to go first, then the other states line up behind that."
Stephanie has since moved out of West Virginia, she said. Williamson knows where she lives because the two had custody hearings for their son. She is concerned, she said, but not much can be done about it.
Stephanie said she is still picking up the pieces from her time with Williamson. She has spoken with Monica, Williamson's fourth wife.
"I look back at it now and can see the signs," Stephanie said in an email. "I can see what he did almost like a timeline."
A couple of months after her arrest, after Williamson had fled the state, Stephanie was scanning Facebook when she saw him. He was on the social media website again. Her aunt confirmed what Stephanie saw.
Williamson was with another woman.
The two felt obligated to warn the woman in North Carolina about who Williamson was and the crimes he had committed. Her aunt sent a Facebook message.
Staff writer Wyatt Massey contributed to the reporting of this article.