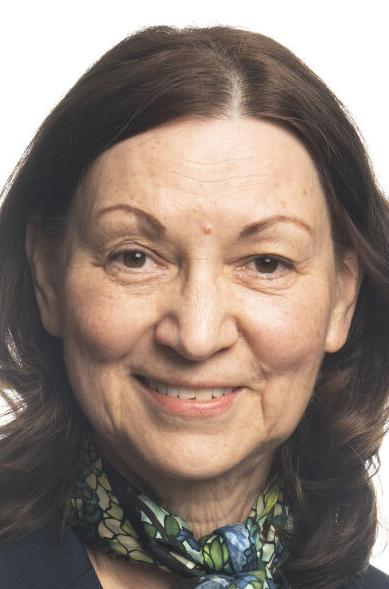 Political party: Democrat
Where you live: Frederick City
Current occupation and employers (may also list up to two previous jobs you've held); if retired, list your last job and employer: Retired electric power engineer. Previous employer: Federal Energy Regulatory Commission, Office of Electric Reliability.
Political experience (public offices held and when; as well as unsuccessful campaigns for office and which years; do not include political party positions): This is the first time I am running for public office.
1 – Why are you running for the County Council? (75 words max)
Friends asked me to consider running for the seat because of my work on several committees concerned with development and the environment, notably the Fort Detrick Restoration Advisory Board and an ad hoc group advocating that Christopher's Crossing bypass the Superfund site at Fort Detrick Area B.  As an environmentalist, I will evaluate legislation and promote policy that incorporates climate change mitigation.
2 – What is the most important issue in this race? How specifically would you address it? (100 words max)
Land management planning is the greatest concern. The West is experiencing the worst drought in its history due to climate change, where farms are failing as water is rationed. Productive farmland in Frederick County is ever more precious and must be protected from the threats of housing, industrial development and climate change. We need to maintain sufficient water for a growing population. The county is blessed with forests and wooded areas that clean our air and filter our water. County land-use regulations are critical to preserving this resource and should be viewed through the lens of climate change.
3 – What experience (work, political or other) has prepared you to hold this position? (100 words max)
My first career as a special education teacher will help me address the crisis in our special education services. As all teachers know, listening and negotiating are required skills. My second career, as an electric power engineer working for Con Edison of New York and later for the Federal Energy Regulatory Commission (FERC), gives me practical experience with highly complex urban infrastructure. I learned the codes and regulations required to manage budgets for large and complicated projects. Working for FERC entailed understanding how government works and the practice to stand up to some of the nation's largest utilities.  
4 – What is one major issue the current County Council has handled poorly? What would you have done differently? (100 words max)
The Sugarloaf Mountain Plan could have been handled better. In fairness, this was the first time the county was put under pressure from a global corporate giant. As a current member of the County Sustainability Commission, I have participated in properly conducted closed meetings. These procedures are already in place. The lesson learned is that the residents demand transparency when county government and any corporate entity are in communication about a major project. I propose that county elected officials and other economic development officials be restricted by law from signing nondisclosure agreements with corporations.
5 – What do you think of the county's goal of preserving 100,000 acres of farmland by 2040? (100 words max)
I am strongly in favor. I would like to increase this goal to 160,000 acres by 2040. Agricultural land is the county's most valuable asset. It provides flood mitigation and holds CO2 in the ground, helping to mitigate climate change. When farmers plant trees along streams, water is filtered and pollution is kept out of our sources of drinking water. Preserving farmland and encouraging local food production improves the reliability of the county's food supply. To help farmers remain profitable and therefore remain in farming, I support agribusinesses like farm stands, composting centers, and agritourism.
6 – How well does the county do at attracting new businesses and significant employers? What should the county do? (100 words max)
The county has done an excellent job in attracting a good balance of businesses, from high tech to small business and retail, higher education and agriculture. This balance makes Frederick County a desirable place to live and work and continues to attract the types of businesses we want as good neighbors. Unfortunately, our desirability also attracts businesses that would exploit and abuse us. We have no reason to take whatever business wants to locate in Frederick and can pick and choose the businesses that meet our criteria.
7 – What do you think of the Livable Frederick Master Plan? How should the county grow in population and development? (100 words max)
I am very much in favor of the Livable Frederick Plan. Though a guideline and not a statute, we must adhere to its vision in the face of development pressure. When I am canvassing, the most frequently voiced complaint is that we are overdeveloping. Residents are concerned about the loss of the rural atmosphere to which they were attracted; schools and roads are overcrowded; and we're slowly strangling the goose that has laid the golden egg of the county's success. We must question how much more development pressure we can take.
8 – Do you support a plan to widen interstates 270 and 495 and add tolls? Why or why not? (100 words max)
I oppose expanding I- 270. This is asking for trouble we don't need. During construction, traffic will only get worse. Once the lanes are in operation, traffic will not improve. The massive highway system in Southern California is a prime example of the "more roads/fewer traffic jams" myth. We should think creatively about mass transit options such as MARC trains at midday and on weekends, light rail and dedicated bus lanes.  Telework during the pandemic kept the nation's companies functioning. The county should continue to expand broadband to unserved and underserved parts of the county.
9 – How well is the county caring for a rapidly growing population of older residents? How would you address future needs? (100 words max)
Residents of means who retire here find Frederick a desirable place to live. For those of lesser means, the county has been making strides, but there is still work to do. We need more affordable housing for seniors — in communication with the neighborhood's current residents. The developments should be sized properly and include adequate parking, so seniors can shop for groceries, visit doctors, and engage in social activities. Currently, these transportation needs cannot be met with the available public transportation. Bus transit and TransIT-plus need to be expanded.
10 – Has the county spent its money wisely? Give specific examples. (100 words max)
The county has spent money judiciously. It maintained its AAA bond rating and present tax structure. The FY22 budget made the largest single-year investment in public education. Three newly opened schools help alleviate overcrowding. The county provided free COVID testing and vaccines and a full-time satellite testing site in the Hillcrest/Golden Mile area. Mental health services have been expanded, creating a 24/7 Mobile Crisis Unit and a medically supervised detox service. Food delivery service was expanded by over 600%. The Agriculture Innovation Grant Program helps farmers diversify, with ideas for value-added products and services coming from farmers themselves.