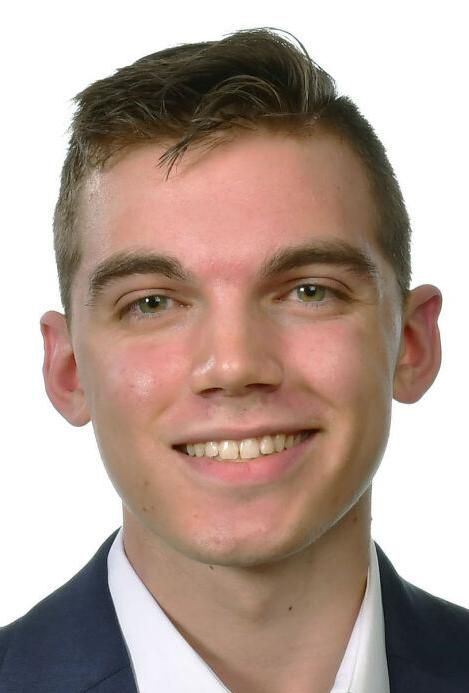 Political party: Republican
Where you live: Walkersville
Current occupation and employers (may also list up to two previous jobs you've held); if retired, list your last job and employer: Former government reporter at the Woodsboro-Walkersville Times
Political experience (public offices held and when; as well as unsuccessful campaigns for office and which years; do not include political party positions): Former campaign manager
1 – Why are you running for the County Council? (75 words max)
I am running for County Council because the people of District 5 have not been accurately represented. District 5 must be represented by a conservative Republican who believes the government works best when it stays off our backs and out of our pockets. I am also running because our county government lacks transparency and the ability to spend taxpayer dollars effectively.
2 – What is the most important issue in this race? How specifically would you address it? (100 words max)
Reinstating true representation. District 5 voters do not support higher taxes, audits on their sheriff, and unconstitutional lockdowns and mandates, which have been pedaled by the current "Republican" office holder. I look forward to instituting a constant yield on property taxes and taking a hands-off approach to government. Voters in the district have also expressed concern regarding non-resident bureaucrats working in our county government, which is why I will propose a bill requiring appointed positions only be filled by county residents.
3 – What experience (work, political or other) has prepared you to hold this position? (100 words max)
I was politically inspired in 2015 by then-candidate President Trump and have been a follower of politics ever since. I volunteered on the campaign of Neil Parrott in 2020 during his bid for Congress in District 6. In 2021, I was tapped as campaign manager for a Frederick City mayoral candidate, before stepping down to prepare this campaign. However, what prepares me to hold this position, above all else, is being a member of my community who is concerned about its trajectory.
4 – What is one major issue the current County Council has handled poorly? What would you have done differently? (100 words max)
There is certainly more than one. However, the leading issue the council and executive mishandled was their response to COVID-19. Had I been on the council, I would not have shut your business, deemed you "nonessential," force masked your children, or locked down your church. I would have stood up for We The People to ensure our rights, liberties, and freedoms are not stomped on or forgotten. This current council has also neglected to provide working families with much needed property tax relief, which should be done with a constant yield.
5 – What do you think of the county's goal of preserving 100,000 acres of farmland by 2040? (100 words max)
I think it is a great goal, and I look forward to aiding this process. We need to protect our agricultural land and family farms.
6 – How well does the county do at attracting new businesses and significant employers? What should the county do? (100 words max)
Not well enough, as was seen with Amazon. Losing Amazon's record investment in the county was a major disappointment, as it would have enabled us to lower taxes for our working families. I would like to adjust our commercial and industrial business tax credit, as the legislation gives the county executive too much power in determining the extent of the tax break.
7 – What do you think of the Livable Frederick Master Plan? How should the county grow in population and development? (100 words max)
I am not pro-growth or anti-growth; I am in favor of smart growth. Growth is inevitable and it can never be stopped, especially in a county like ours, which is ever growing. We have two choices: build enough housing to pay the bond debt or increase taxes across the board. Smart growth is ensuring the correct speed and location of growth, because rapid development in the wrong location creates problems with our infrastructure.
8 – Do you support a plan to widen interstates 270 and 495 and add tolls? Why or why not? (100 words max)
I support the widening of I-270 and I-495. We must improve our roads to decrease traffic and congestion.
9 – How well is the county caring for a rapidly growing population of older residents? How would you address future needs? (100 words max)
At the moment, the county is not doing enough for our older residents. The state of Maryland is already a difficult place to retire, meaning we must provide some level of support on the county level. Lowering their taxes with a constant yield would be a very important first step.
10 – Has the county spent its money wisely? Give specific examples. (100 words max)
No. The county has spent far too much money on illegitimate commissions and boards that do very little for the taxpayer, like the Police Accountability Board and the Equity and Inclusion Commission. I also disagree with the county bailing out the city of Frederick with funds for the downtown hotel. The budget has grown far too quickly. Although we are a growing county, our spending has outpaced our growth.