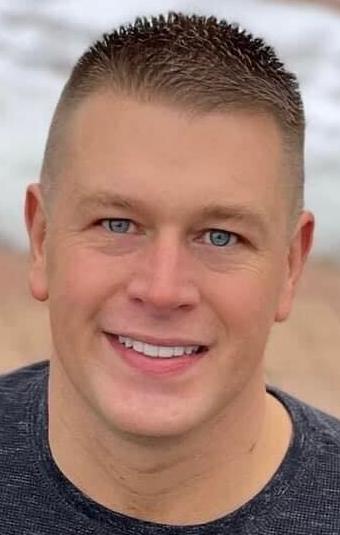 Political party: Democrat
Where you live: Frederick
Current occupation and employers (may also list up to two previous jobs you've held); if retired, list your last job and employer: Montgomery County police commander; Realtor
Political experience (public offices held and when; as well as unsuccessful campaigns for office and which years; do not include political party positions): n/a
1 – Why are you running for the County Council? (75 words max)
I want the future of Frederick County to be one that's safe, welcoming, and affordable for people in every stage of life. A new council member will be representing District 4. The community needs a candidate with experience ready to guide the future of the county.  I know my experience will allow me to immediately advocate for the constituents of District 4.
2 – What is the most important issue in this race? How specifically would you address it? (100 words max)
Housing issues must be a priority for the next County Council. Between 2000 and 2015, the median rent in Frederick County increased by 77%, but the median income only increased 40%. My immediate actions are to work with stakeholders to establish affordable rental options, increase availability of affordable housing for all stages of life, and restructure the Frederick County recordation tax for first-time homebuyers. Our smart-growth goals must not overload our transportation and education infrastructure.
3 – What experience (work, political or other) has prepared you to hold this position? (100 words max)
Working in local government for over 20 years, I understand the inner workings of government operations. I serve as a commissioner on the Frederick County Parks & Recreation Commission, which has increased my knowledge of land preservation and our park services. As a commissioner on the Maryland Commission on LGBTQ Affairs, I work to address issues affecting the LGBTQ+ community. Being a police officer and volunteer in Fire and Rescue Services, I understand the importance of our first responders. As a local Realtor, I have a vast knowledge on the housing market and legislative options to increase affordability.
4 – What is one major issue the current County Council has handled poorly? What would you have done differently? (100 words max)
Frederick County was found to have violated the Maryland Open Meetings Act when holding closed session meetings related to future opportunities with Amazon. The county did not provide significant information about the topics in the closed session meeting or maintain adequate minutes. I strongly believe in government transparency, which increases the community's trust of government.  As a council member, I will abide by the laws related to the Maryland Open Meetings Act and advocate that closed sessions are only held when necessary.
5 – What do you think of the county's goal of preserving 100,000 acres of farmland by 2040? (100 words max)
Frederick County has been at the forefront of climate and environmental conservation, and I support the goal of preserving 100,000 acres of agriculture land by 2040. This goal will increase the amount of land that cannot be rezoned for anything other than agriculture use and make certain the future of farming in Frederick County. Agricultural land preservation provides a cleaner environment, less traffic due to development, and a stronger agriculture economy.
6 – How well does the county do at attracting new businesses and significant employers? What should the county do? (100 words max)
The Frederick County Office of Economic Development has been successful by providing businesses resources to start, locate, or expand in Frederick County. The Office of Economic Development needs adequate staffing and financial resources to attract businesses of all sizes. As a council member, I would work with Frederick Community College to develop an in-person entrepreneur program that would teach students the skills needed to be a successful business owner and knowledge to navigate the regulatory processes.
7 – What do you think of the Livable Frederick Master Plan? How should the county grow in population and development? (100 words max)
The Livable Frederick Master plan is a great guide to the future development of Frederick County. The plan allows for smart growth in the county without overloading the infrastructures needed to support an increase in population. We do not want our transportation systems, public safety departments, and schools to play "catch-up," which will affect quality of service to our community. The Livable Frederick Master Plan promotes housing for all stages of life and walkable communities.
8 – Do you support a plan to widen interstates 270 and 495 and add tolls? Why or why not? (100 words max)
Traffic congestion and safety along the interstates in Frederick County (I-270, I-70, I-340) and U.S. 15 need to be addressed. Expansion of interstates for the creation of toll lanes is not the solution to relieve traffic congestion. Maryland has seen that toll roads are significantly underutilized and do not provide traffic relief. The council needs to continue to work with state and federal officials to find innovative solutions to reduce congestions and improve safety on highways within Frederick County.
9 – How well is the county caring for a rapidly growing population of older residents? How would you address future needs? (100 words max)
The fastest growing population in Frederick County is our elderly population. With a lack of affordable housing, availability of 55+ communities, and limited county services for the senior population, Frederick County needs to act quickly. As a council member, I will collaborate with the Senior Services Advisory Board to determine the immediate and future needs of the aging population and work with community developers to increase the number of 55+ communities.
10 – Has the county spent its money wisely? Give specific examples. (100 words max)
In reviewing the Fiscal Year 23 budget, I agree the county is correctly allocating funding to the needs of the community. Without a tax-rate increase in many years, the Frederick County FY23 budget continues to prioritize public education, safe communities, improving public health, value and protecting agriculture, advancing Livable Frederick, and taking care of people. The budget goes beyond the mandatory funding requirement for public schools to provide quality education and retain public school employees. With inflation, the budget funds salary increases for employees to ensure the county can recruit and retain those who serve our community.