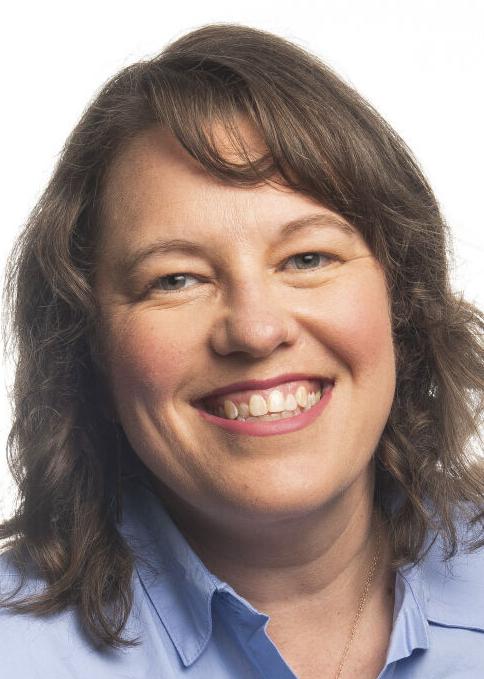 Where you live: Mount Airy
Current occupation and employer (may also list up to two previous jobs you've held); if retired, list your last job and employer: I am currently a stay-at-home mom of seven, all of whom will be enrolled in various FCPS schools in the fall. 
Political experience (public offices held and when; as well as unsuccessful campaigns for office and which years; do not include political party positions): This is my first campaign.
PTA or other school district-related experience: I have been a member of the Twin Ridge Elementary PTA for eight years. I have served as president of the PTA for three years and will begin my fourth year in this position next school year. I have also served as secretary and staff appreciation chair. I have been a member of the Windsor Knolls Middle School PTSA for three years.
1 – Why are you running for the school board? (75 words max)
I'm not comfortable with the direction FCPS has been heading. The stated mission of FCPS is to reach, challenge and prepare students for the future. I believe the board has strayed from this goal. Instead, what we have is school overcrowding, learning loss, questionable curriculum decisions and a heartbreaking DOJ investigation. Rather than complain, I decided to do something. 
2 – What is the most important issue in this race? How specifically would you address it? (100 words max)
The greatest challenge facing FCPS currently is meeting individual learning needs. Currently, our classrooms are too large. FCPS has one of the largest average class sizes at all levels in the state. We are also unable to attract and retain qualified teachers and staff members, exacerbating the problem. Additionally, Frederick County continues to grow at an exponential rate. Teachers cannot effectively teach when there are too many students in their classroom and they are left to cover additional classes due to staff shortages. Our students cannot receive the individual attention they deserve when our teachers are overwhelmed and overworked.
3 – What experience (work, political or other) has prepared you to hold this position? (100 words max) 
Before choosing to stay at home with my kids, I received a degree in medicinal chemistry from the University of Missouri. Following graduation, I taught middle and high school science and PE and coached softball. But honestly, parenting my seven children has prepared me the most. I regularly facilitate conflict resolution and compromise between my children. More than anything, I've come to learn that the same solution doesn't work for all my kids. They are each individuals and drive to be treated as such. I believe all 46,000 FCPS students must be seen as individuals, too.
4 – What is one major issue the current school board has handled poorly? What would you have done differently? (100 words max)
It's not one issue in particular, but general trust that the school board is acting in the best interest of the students first and foremost. Most parents are not particularly aware of what the school board is doing. I think garnering as much parental engagement as possible will only benefit FCPS.  Currently, the BOE feels out of touch with the actual families it is elected to serve. If elected, I would look to engage with parents at the various local schools, as well as evaluate if current communication methods are actually the best suited to inform parents.
5 – Has the district responded appropriately to the U.S. Department of Justice investigation into restraints and seclusions? (100 words max)
No. As a parent, I feel the entire heartbreaking report has been swept under the rug. I know of many FCPS parents who are not even aware that FCPS was involved in a DOJ investigation. Additionally, ownership of the conditions that led to the dangerous situations within the schools has not been taken. I am glad to see that a task force has been formed and is meeting, but unfortunately, those meetings are closed and it took nearly six months for the task force to begin meeting. 
6 – What do you think of the district's family life curriculum? (100 words max)
Students must learn the biological facts surrounding procreation, as well as the risks and prevention of pregnancy and sexually transmitted infections, should a student choose to enter into any kind of sexual relationship. Students, even our youngest, must learn about safe touch and consent. All children should know and have the language to ask someone if they may touch them or to tell someone to stop. Family life curriculum can be safety driven and factually accurate without assigning morality or requiring a particular ideology.
7 – What do you think of the school board's choice of Cheryl Dyson as superintendent and of the process for choosing her? (100 words max)
I think it was wise to bring in someone from outside FCPS. Fresh eyes and ideas are often valuable. I look forward to benefiting from Cheryl Dyson's expertise and vision.
8 – Frederick County ranks below other similar school districts for teacher pay. Does the district need to address that? How? (100 words max)
Absolutely. FCPS cannot continue to pay teachers less than our neighboring counties and expect to attract and retain the best, most qualified educators. FCPS will never be able to fill all of the open teaching positions, let alone implement the Blueprint for Maryland's Future, if we do not compensate our teachers well.
9 – The school district has an achievement gap between students of different racial and ethnic groups. How should the district address this? (100 words max)
Early intervention and education will help to close the achievement gap. Schools in areas of greatest need should be prioritized when establishing pre-K classrooms and other early childhood initiatives. Hiring teachers and administrators with diverse ethnic and racial backgrounds can help to lower the communication barrier between parents and educators.
10 – How well did the district handle instruction and safety during the pandemic? (100 words max)
FCPS was too conservative in bringing students back into the classroom. Waiting until February 2021 was way too long. Our children missed too much school and it will take years to recoup that learning loss. Unfortunately, the students who lost the most were the students with the greatest needs. COVID is here to stay. There will continue to be decisions to be made regarding quarantining, vaccines and testing requirements. I will always choose to put the well-being of students first, which will generally mean keeping them in the classroom as much as possible.