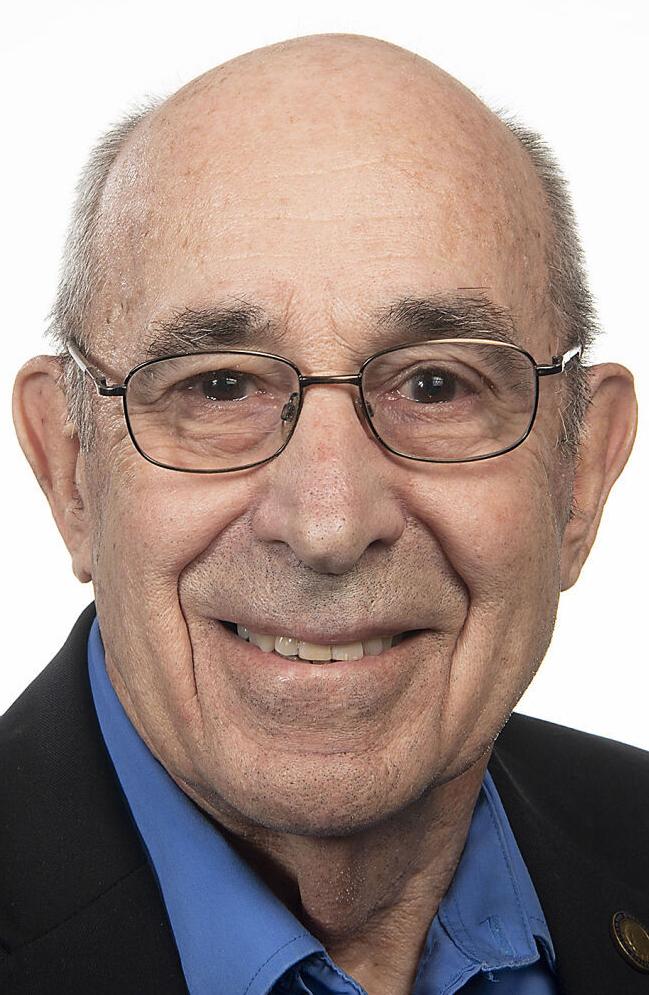 Political party: Republican
Where you live: Frederick city
Current occupation and employers (may also list up to two previous jobs you've held); if retired, list your last job and employer: Retired from U.S. Air Force after 28 years; retired elementary school principal, Archdiocese of Los Angeles
Political experience (public offices held and when; as well as unsuccessful campaigns for office and which years; do not include political party positions): Unsuccessful 2010 candidate for Los Angeles City Council, District 15.
Campaign information:
1 – Why are you running for the County Council? (75 words max)
I am running for the District 4 County Council seat to bring a genuine and influential voice into the "public square," the goal of which is to address the traditional values of my constituents and those of the citizens of Frederick County. I learned the strength of these values as a six-year prisoner of war of the communists. In District 4, with what I learned, we can lead the way in business, industry, agriculture, and an age-appropriate education system that teaches traditional patriotic American values, without indoctrination.
2 – What is the most important issue in this race? How specifically would you address it? (100 words max)
In view of the rapid growth of Frederick County the most important issue is addressing a burgeoning population, which brings with it a demand for adequate and affordable housing, crowded highways, sufficient school construction, and a well-funded law enforcement organization.
3 – What experience (work, political or other) has prepared you to hold this position? (100 words max)
My 28 years as an officer in the U.S. Air Force, retiring as a colonel; 14 years as an elementary school principal; a bachelor's degree in engineering; and master's degrees in political science and educational administration; and five years' service in the Pentagon have provided a solid foundation in budget preparation, management, and leadership to serve as a County Council member.
4 – What is one major issue the current County Council has handled poorly? What would you have done differently? (100 words max)
The council has not adequately developed a budget that avoids indiscriminate and profligate spending.
5 – What do you think of the county's goal of preserving 100,000 acres of farmland by 2040? (100 words max)
The goal of 100,000 acres is far too little. It is now 2022, and time is fleeting. In other words, the home builders will overtake not only the 100,000 acres, but population growth and urban sprawl will erase any good intentions.
6 – How well does the county do at attracting new businesses and significant employers? What should the county do? (100 words max)
The county has failed to adequately attract new businesses. The loss of Amazon and the negative signal that sent no doubt dissuaded other businesses from moving here. The solution is clear: Develop an incentive and taxation program to attract new businesses and encourage presently located businesses to remain.
7 – What do you think of the Livable Frederick Master Plan? How should the county grow in population and development? (100 words max)
The master plan needs to be revisited in light of the present and future financial constraints that were brought about by the current inflationary climate.
8 – Do you support a plan to widen interstates 270 and 495 and add tolls? Why or why not? (100 words max)
Interstates 270 and 495, if for traffic safety alone, need to be widened. I would opt for adding EZ lanes to speed the flow. The increase in population in Frederick County means more vehicles on the road and, consequently, more congestion.
9 – How well is the county caring for a rapidly growing population of older residents? How would you address future needs? (100 words max)
I don't believe the housing currently being built was planned sufficiently with the future in mind. With a "silver tsunami" growing, Frederick County will need more housing for older residents. As these older residents age, they'll more than likely not want to, or be able to, safely drive. That means more affordable public transit. Growth also means more outlying multiperson dwellings, clustered for convenience, increasing the need for transportation. There will also be a need for a support infrastructure to service the older citizens, especially in the medical field. Satellite medical centers might be an answer.
10 – Has the county spent its money wisely? Give specific examples. (100 words max)
There is only one source of revenue for the county: taxation. Large buildings or tracts of land is not good use of tax dollars. The county has made poor choices in this area in the past.