Name: J. Charles "Charlie" Smith III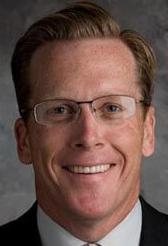 Political party: Republican
Where you live: Braddock Heights/Middletown
Current occupation and employers (may also list up to two previous jobs you've held); if retired, list your last job and employer: State's attorney for Frederick County
Political experience (public offices held and when; as well as unsuccessful campaigns for office and which years; do not include political party positions): Elected to this office in 2006. Serving my fourth term as state's attorney.
Campaign information:
1 – Why are you running for this office? (75 words max)
This is my profession and I am a career prosecutor and public safety servant.  I am dedicated to promoting public safety and fostering a sense of security in our communities by holding offenders accountable for breaking the law and victimizing our citizens. I pursue justice fairly and honestly, using discretion when good people make poor decisions.
2 – What experience (work, political or other) has prepared you to hold this office? (100 words max)
I began as a prosecutor in Baltimore City in 1991. After a few years, I entered private practice only to return to this office in 1999. Elected in 2006, I am finishing my fourth term as state's attorney. I have well-rounded legal and life experience necessary to exercise judgment, and lead by example within this office.
3 – What specific accomplishments have you had while in office? (100 words)