In the lead-up to the city's primary and general elections – on Sept. 14 and Nov. 2, respectively – the News-Post sent questionnaires to all the candidates for mayor and Board of Alderman. Here are their responses.
1.) What do you see as the biggest challenge facing the city over the next four years, and how would you fix it?
2.) How do you plan to continue the findings of the city's disparity study in contracting?
3.) What's one element of the budget that should see more funding? What needs less?
4.) What is your long-term approach to dealing with homelessness and affordable housing in the city?
5.) What can government do to support teachers and other professionals to be able to live in Frederick?
Ben MacShane (D, for aldermen)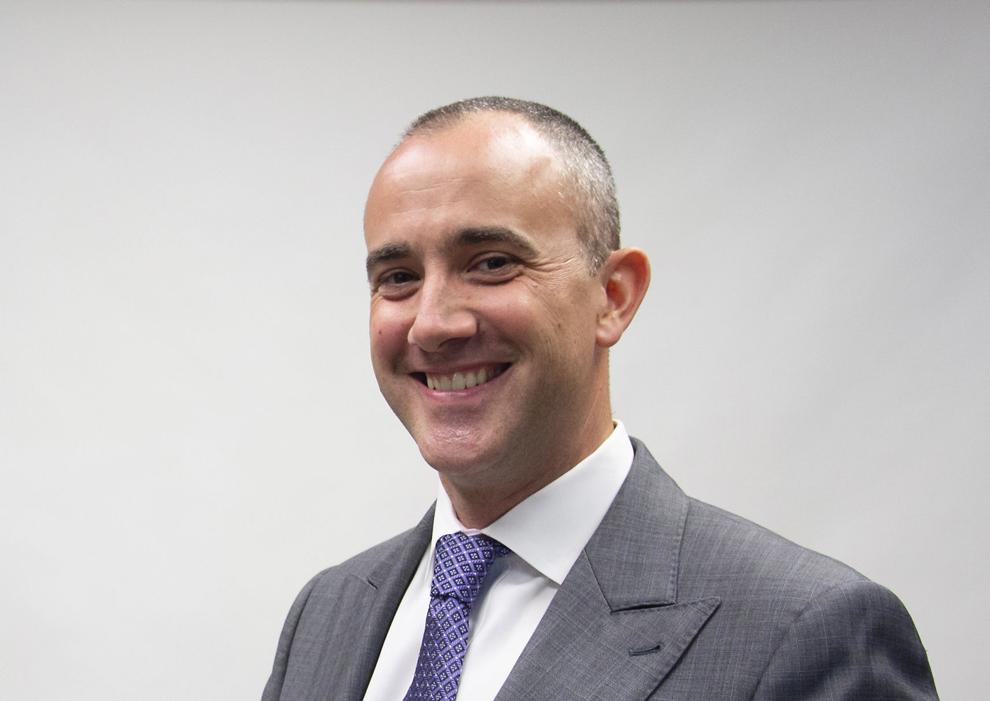 1.) Our biggest challenge is to ensure that our families can afford to build a future in Frederick and grow into their most successful lives. As housing prices rise, costs of living escalate, and decent jobs require increasing training and education; we risk leaving many residents behind. In the coming years we must expand the city's role and investment in affordable housing and focus on attracting and growing local employers who offer a broad range of jobs.
2.) For generations, the city has failed to appropriately hire women and minority owned vendors and contractors. The door was closed to those businesses. Until the last few years, the levels at which disadvantaged businesses were hired wasn't even being tracked. Now that the recent disparity study has laid that truth so clearly before us all, our economic development and procurement policies in the coming years must be oriented through a lens of correcting that wrong and hiring businesses that truly reflect our diverse city.
3.) Funding to maintain and develop affordable housing needs to increase in our upcoming budgets.
In the past, the Frederick Police Department was used as the clearinghouse for far too many things. As we have recently expanded human services, through programs such as Law Enforcement Assisted Diversion (LEAD) and Crisis Cars staffed by mental health professionals, we are better treating resident's problems appropriately and at their roots. As we increase budget to better serve our community's mental health and substance abuse disorder needs, we will see our share of budget for traditional law enforcement decline.
4.) We must continue to address the causes of homelessness by expanding and modernizing mental and behavioral health services, substance use disorder treatment, and employment programs. To expand and maintain affordable housing, the city must create greater options for price appropriate housing in our existing neighborhoods while also directly working with affordable housing focused development projects.
5.) We need to make sure that the residents providing for our most important needs can provide for their own needs as well. Affordable housing and childcare have been priorities of mine for that reason. The expansion of human services has been a priority of mine for that reason. Our city is full of opportunity and we must guarantee that the residents who are caring for our families, day after day, get to appreciate that as much as anyone.
---
Katie Nash (D, for aldermen)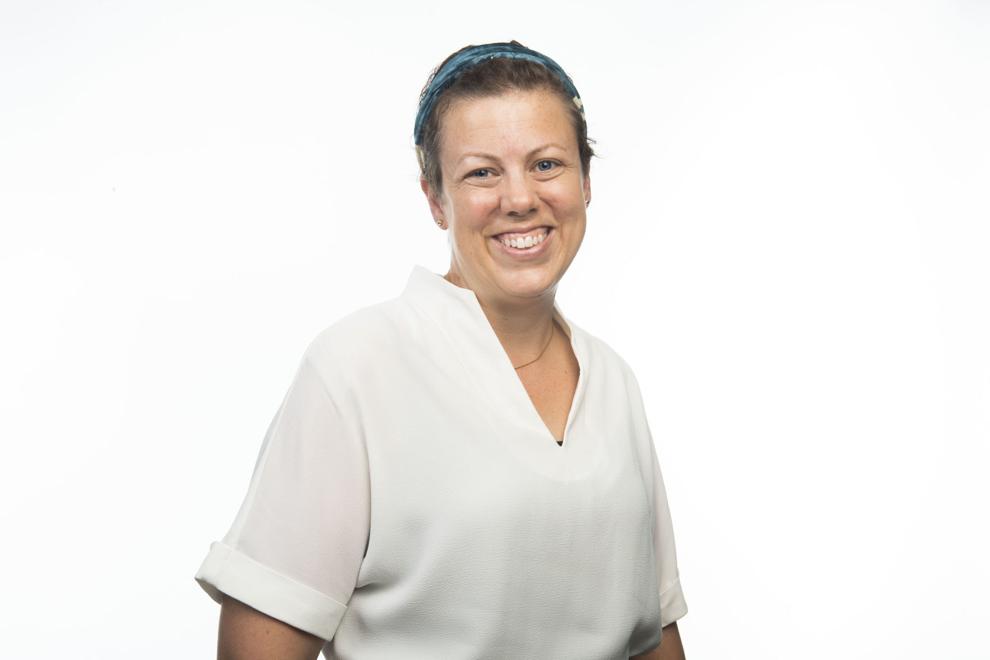 1.) We have several challenges that require immediate attention; one challenge that impacts all others is the work to manage growth. Fortunately, the 2020 Comprehensive Plan is our tool to ensure we keep pace and meet the challenge of our anticipated growth with a clear intention to improve resident quality of life. Preserving neighborhoods, addressing climate change, and advancing pedestrian/cyclist/transit/motorist safety improvements - these policy areas (and more) are impacted by how we grow.
My legislative process knowledge, professionalism, and experience will help us take action. We'll be impacted by a new County Executive/County Council and Governor/legislature and ongoing changes in Washington D.C. As an Alderman, I will be a fearless advocate to communicate our challenges and relentlessly seek opportunity.
I bring creativity and energy to the job. I love brainstorming new paths to get to "yes"and I'll serve as a worker bee that helps with implementation. In the context of managing our growth for future generations, I bring these skills to the Board and look forward to working with my colleagues for our City. We can do more to achieve community, health, economic, and environment outcomes for residents now and twenty years from now.
2.) As the Co-Chair of the advisory team to update City purchasing policies and conduct a legally-required disparity study to enable a minority/local/small business program, I am proud of our work. The City benefits from incredible experts who volunteer to serve on this team, the Disadvantaged Enterprise Review Panel- many who have worked and advocated for procurement change for decades.
We now face a pivotal point - procurement recommendations are now being considered and the program must be established. I commend Mayor O'Connor and Alderman Shackelford for their work to get us here with the unanimous support of the Board of Aldermen. Now, as a proven effective champion for this work, I am seeking to add my voice to accelerate impact and accountability.
Equity programming (such as creating a minority preference procurement program) strengthens our economy in numerous ways. We will attract entrepreneurs who see our leadership to improve economic opportunities. Major employers striving to make equity gains in their organizations will be attracted to the City of Frederick. I believe the Board of Aldermen should play a supporting role in our economic development - this work is a selling point for our City we can proudly discuss with prospective employers.
3.) Increased funding for safety improvements for pedestrians, cyclists, Transit, and motorists is necessary. I seek to dramatically expand the list of physical measures used for traffic calming. Proven solutions, put forward by experts such as the Institute of Transportation Engineers, will require additional funding yet arguably will save us money over time (not to mention improve quality of life and other benefits). I would like to creatively work with my colleagues to create a sidewalk improvement program. I am a passionate advocate for bus shelters - they improve safety from extreme weather conditions.
Importantly, it is always more expensive to retrofit for safety infrastructure. We must proactively ensure that improvements are required at sites granted development approvals and when we make road improvements. These safety improvements will benefit us all and move us toward our vision for our community - improved walkability/bikeability, reductions in carbon emissions, and a more equitable transportation network.
I would like us to spend less on regional assets and have the County contribute more funding. Consider the airport, a regional economic asset. Additionally, bus shelters, a shared-use path network, Westside Regional Park - these projects should enlist a greater portion of County funding. City residents pay County taxes.
4.) I will continue to seek a continuum of housing options - providing rapid housing for neighbors experiencing homelessness, utilizing case work to move residents to supported rental housing, and incentivizing multifamily rental housing units to meet our housing crisis. Maryland offers financing programs to build housing - we will be an aggressive strategic partner in development.
The Frederick Community Action Agency, a City agency, is the federally designated agency for Frederick County. This designation places the responsibility for the administration of services upon the City. As we reimagine programming in the newly-created City Housing and Human Services Division, we should seek to create a sustainable model with an increased County government contribution, particularly as the County's growth continues. That way, we'll be able to do more for residents.
The pending eviction crisis must be addressed to avoid longer-term consequences. As federal/state protections end, County government should be provided additional time to distribute housing assistance (the County was allocated and manages the funding). The City should partner in this advocacy - delays in tax sales, greater outreach opportunities and transparency to facilitate funding distribution - we need to address evictions head-on to avoid unnecessary suffering, virus spread, and waste of emergent housing needs funding.
5.) The Comprehensive Plan provides our benchmark: only 9,217 residents are employed and live here. We employ 39,000 people who commute to the City and we know that 25,000 live here but commute elsewhere. Skyrocketing housing prices punctuate our housing affordability crisis. We have the responsibility to ensure we are taking action to create a livable community and we know that housing options at all cost levels are desperately needed.
Families make decisions based on quality of life factors (including commute times) - they want expanded economic options for their loved ones. The percentage of those commuting to the City has fallen 7% since 2010. Making employment gains requires major employers - tourism will not be the panacea. Additional economic anchors are needed, I will support Economic Development. Our provision of amenities for residents needs to strive to match the perception of desirability in relation to taxes. These factors contribute to the decisions of our future residents.
I want to create a better City of Frederick. I see the big picture and how the day to day actions we take (or don't take) matter; I am fired up to take action. Thank you for reading these responses to learn more.
---
Donna Kuzemchak (D, for aldermen)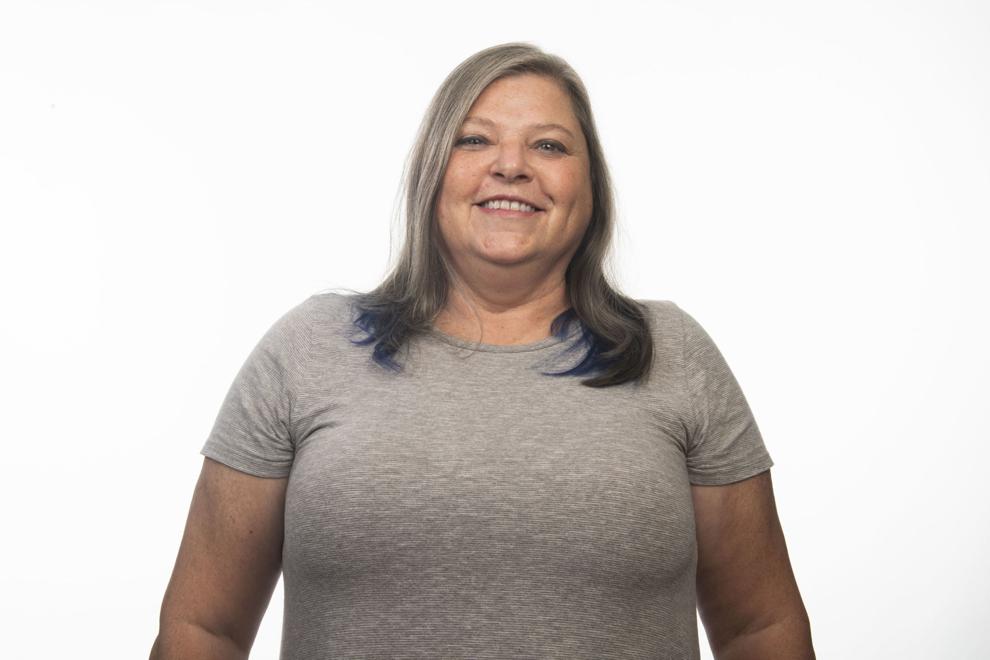 1.) I believe equality and sustainability are the biggest challenges facing not just the City, but the world at large. If we don't focus our efforts on both of these issues, we will lose the fight for humanity. In our City, we work on equality issues through ensuring residents in all areas are provided with the same quality of care. From North to South, East to West including the downtown area, we as elected officials need to provide exceptional roadways, parks, water and safety to all. Affordable housing programs, overwhelming support of people in need through the Community Action Agency and grant funding of nonprofits, community policing that includes units mixed with mental heal professionals, support of outside of school programming, a commitment to better diversify our City work force…these are all ways we can continue the path to bringing equality to the City of Frederick. But if we provide this programming while ignoring environmental concerns, our work will be for naught. We need to listen to our experts on environmental issues and find ways to expand sustainable programming as they suggest.
2.) I certainly have concerns about the city's disparity in contracting and believe our Economic Development Department should be working with various contractors to assist Disadvantaged Businesses to compete better with other businesses. Our Purchasing Department should also be working with DBEs to help them in contracting. However, disparities aren't only happening in contracting. The City has known racial and gender disparities throughout our workforce. If there's one thing we've learned during the pandemic, it's that certain jobs are absolutely necessary to run our City. Yet some of these jobs weren't even approved for extra pay even though those employees were just as at risk as others who were approved for that pay. It's time we look at who actually keeps the lights on and the City running and pay them appropriately for what they do. Management is important – front line and behind the scenes employees are just as important and I hope the salary and benefits study that is in process will bring those issues to light.
3.) Our aging infrastructure is in serious need of repair. Older streets and sidewalks all over the City need repairs to continue to keep our City a safe and healthy place to live. Parks need to be expanded to ensure we all have places to go, as exterior places to safely get together and keep healthy will be requisite for our 'new normal.'
I feel like the "What needs less (money)?" question is a trick. As an elected official, I have to make choices between how to spend tax dollars every month. If I didn't believe something wasn't necessary for the City to be a better place to live, work and play, I wouldn't have voted to spend money on it. The choice is actually – "What do we give up to provide something else?" And I can't answer that question on such a large scale. I can and do answer it each year at every meeting we make budget decisions. (Having said that, I will again state that I strongly believe City residents don't get enough back through our County tax differential and we should make that an election issue next year.)
4.) Affordable housing is only one of the reasons for homelessness. I'll be clear – I support affordable housing options. I support Accessory Dwelling Units. I've put forth a program for rental licensing and rehabilitation that would help property owners fix their properties up and continue to rent them at affordable rates. I support the Frederick Community Action Agency, which provides many programs for both affordable housing and our homeless population.
Homelessness is caused by myriad issues, and only by providing support in all those areas can we hope to reduce our homeless population. Drug and alcohol abuse assistance programming is key, as many homeless people are self-medicating because of trauma and/or mental illness. We as a society need to decide that health (physical, medical, dental) is indeed a human right; until then, we as a City will continue to provide as many programs as our residents are willing to pay for. It is, after all, our residents who are paying city, county, state and federal taxes to keep those programs going…
5.) I always find it interesting that we find it necessary to pull the teaching profession to all discussions on affordable housing. Interesting and sad – because it's true that the teaching profession is essential to move society forward yet teachers aren't paid anywhere near what they're worth. Maybe because teaching is a female-dominated profession? But I digress..
The City of Frederick provides help in the form of a grant in our Sold on Frederick II program, which is funded through Community Development Block Grant funding. I am certainly in favor of discussing other possible programs to get teachers, police officers, fire fighters, electricians, barbers, store clerks, restaurant wait staff, etc. a better chance to purchase a home in Frederick. I think, however, maybe we should go back to your second question and answer it the same way. If we paid people in their jobs what their jobs were worth, they would be able to afford a place to live, grow and love. That is a societal issue which we as a City can only be a partner in solving.
---
Robert A. Fischer (R, for aldermen)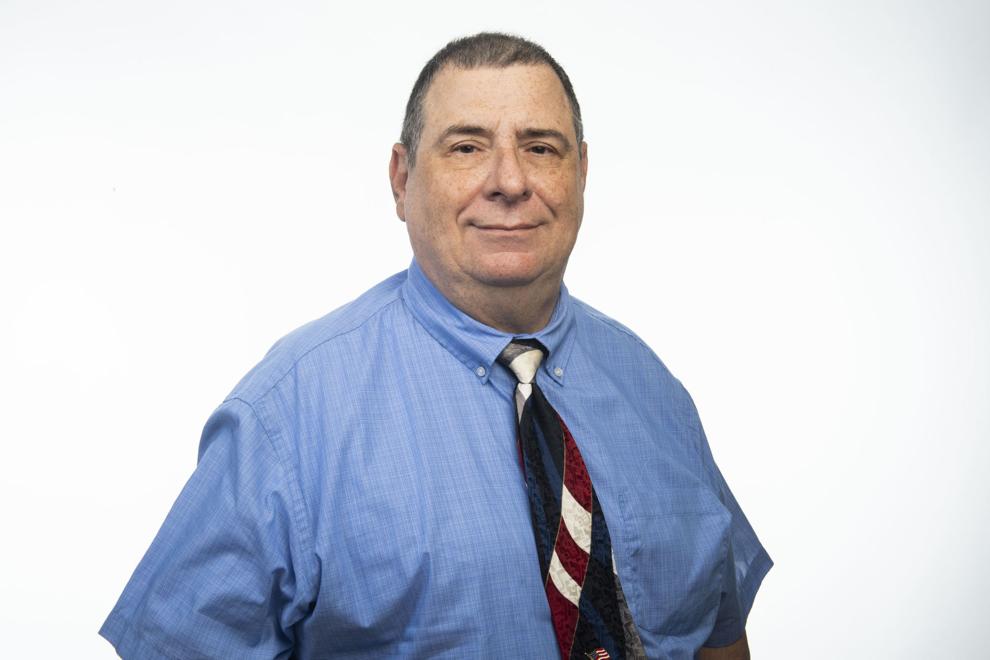 1.) For whatever the reason our city is boggled down in increasing crime. We need to mend the partisan and racial divide and bring back confidence in our police and public safety responders. This can be done through police-community outreach and by helping the police with the training and equipment they need to protect us into the future. We must teach our children that the police are our friends and not to be afraid of them. Provide the police with the resources and training that they need to do their jobs. I would also like to see each officer go through an intense course of crisis intervention and de-escalation of anger. I support the City's Crisis Car as an adjunct to the police and not a replacement. I have been in Frederick for over 24 years and walking downtown does not have the same feeling of comfort it used to have. If I am elected, I will work with Police Chief Jason Lando to meet these and more goals.
2.) Unfortunately, there continues to be a disparity when hiring contractors. Any hint of discrimination is NEVER acceptable. The best way to hire is not by race, color, or sex. Contrived quotas and percentages never work and, is discrimination for all qualified workers! Martin Luther King said it best "I have a dream that my four little children will one day live in a nation where they will not be judged by the color of their skin but by the content of their character." If the city continues in this direction, then the Board of Aldermen need to heed to the laws that they make. If you give a contract to a company out of state when a local minority-owned company can do the job, then you are not abiding by your own rules! I want to see more small contract firms have a chance to bid and compete based on best suited to do the job, not based on an artificial quota mandated by law.
3.) More funding- The single most important element of the budget is to ensure the safety of the city's residents! Supporting our Police Officers/Public Safety Officers is critical.
Less Funding- Bills full of wasteful spending, pet projects, and willful raising of Alderman salaries even when they fail to get things done for the citizens of Frederick.
4.) Homelessness is a world-wide issue and as such it will need to be resolved by the community. It has surely increased due to governmental overreach and the forced shutdown from the pandemic. We must look at the reasons why people are homeless. Unemployment, mental health issues, drug addiction, lack of affordable housing or other. The solution is not easy, nor will it be a single-faceted approach. It must include The Frederick DHHS, religious communities, mental health agencies, non-profit and private businesses, and increasing affordable housing opportunities. We also need to allow our Neighborhood Advisory Councils (NACs) to be involved since they are close to the people. Frederick City Alderman need to be elected to districts where they can assist the NACs and be in close proximity to the people they serve. Who is your representative when you elect an Alderman at-large? I support to a degree ADUs (accessory dwelling units) if they do not add unsightly structures to the beauty of our city. Many families have spaces to rent and can make a little bit of income on the side to help their financial status.
5.) My message for teachers and professionals who work here but can't live here is- "Come Home, Live Here in the City". The high cost of living in Frederick is because of our extremely high property taxes. Property taxes have increased exponentially because we have a governing class that does not hold itself accountable to wasteful spending. End unchecked budgets and wasteful spending. Ease the regulatory burdens and provide public employees opportunities to own in the city. Remember, CHANGE BEGINS LOCLLY! Get out and vote!
---
Kelly Russell (D, for aldermen)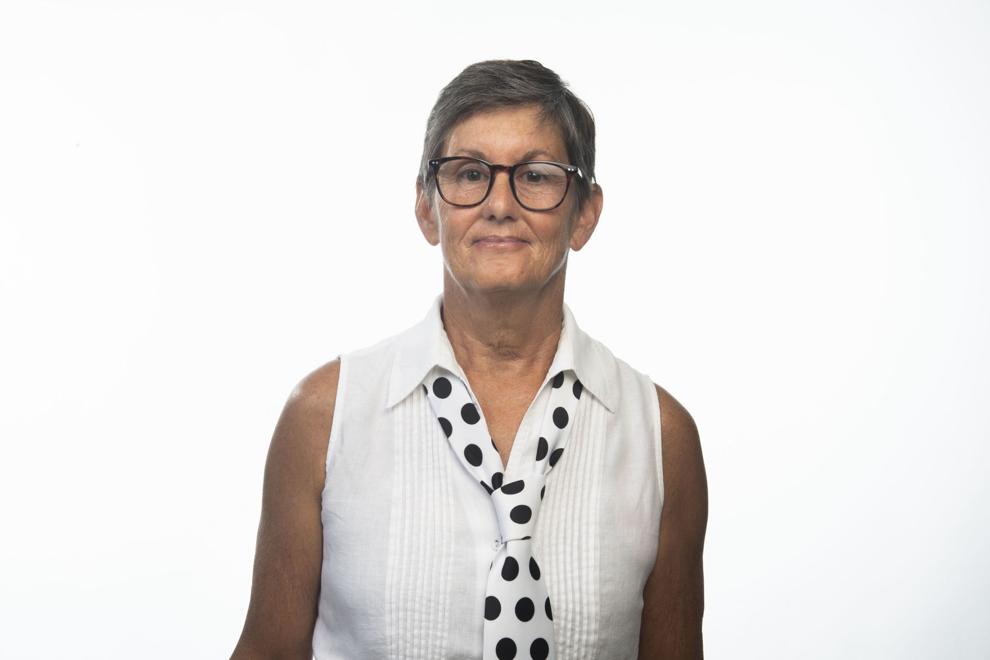 1.) While Frederick is a vibrant, welcoming, and safe city, we face the challenge of keeping our city affordable and accessible to everyone. A shifting economy has meant that some have become more prosperous, while others have been pushed to the edges or out of the city. I have and will continue to support efforts for more affordable housing such as the Payment in Lieu of Taxes (PILOT) program. I will continue to support the City's efforts to support small businesses through micro-grants. I supported the phase-out of the Business Personal Property Tax and continue to support areas such as Opportunity Zones to attract and retain good-paying quality jobs here in the City.
2.) I voted to support the Disparity Study that the City embarked on a couple of years ago. Before we could set specific numeric measurable goals, we needed to determine what disparity, if any, exists. I will support legislation and purchasing policy changes that will move us as quickly as practicable in meeting and exceeding the minimum goals. For all our residents and businesses to have an equitable opportunity to participate, we must be aggressive in getting more minority businesses registered and participating in our purchasing processes.
3.) Ensuring appropriate funding to keep people safe is always a priority, but safety is multi-faceted. Certainly, law enforcement is one component of this, and supporting the relocation of the FPD to a building that provides not only a high-quality headquarters but supports a building a closer, trusting relationship with people all over the City is a high priority. Safety also means we are making adequate investments in multi-modal transportation systems that incorporate proven safety strategies. Safety also means that we support infrastructure that protects our homes and families from weather-related events due to climate change such as flooding and drought.
With the City's population and footprint growing, and the needs of our residents and businesses with it, I believe that bringing more non-residential taxpaying entities that provide local jobs and opportunities will help us continue to appropriately fund the vast array of services that we provide to support the quality of life here.
4.) I serve on the Frederick County Coalition for the Homeless (FCCH) - Homelessness Safety Committee whose work is to ensure those who experience homelessness in Frederick County are provided even access to all necessary basic needs, services, and care. The committee is working to evaluate and address any known or learned hazardous conditions facing homeless residents. Each person experiencing homelessness has an individual story. I, myself have such a story. Addressing each person's individual needs is necessary to getting them the right assistance. Working closely with our community partners such as non-profits, faith-based organizations, businesses, and other government entities is the long-term approach that will help minimize the issues and the stigmas attached. The creation of our own Housing and Human Services Department is building on those relationships.
5.) These are professionals and should be compensated as such. Providing competitive salaries and benefits for our public servants will better enable those who desire to live in the City to do so. We compete regionally for professional talent. I look forward to the results of the compensation and benefits study that the City is conducting to bring us in to better alignment with our regional jurisdictions.
Additionally, as mentioned in the first question, working on innovative ways to support the availability of truly price-appropriate housing is one of our biggest challenges. Programs and legislation like the PILOT that provide support for these goals are key to more equitable opportunities for all our residents.
---
Robert Van Rens (D, for aldermen)
1.) I think the single biggest challenge currently facing the city over the next four years is in housing policy and the associated planning and development. Economic development in Frederick and in the county are driving an overheated housing market that is pricing lower-income residents right out of their current dwellings. Many Frederick residents who work in administrative or service-industry jobs are finding that their salaries are no longer adequate to allow them to continue living in Frederick. We need to consider a range of more affordable housing, including subsidized options for low-income workers and families, workforce housing for residents in the middle income ranges, and allowing higher-density development in some neighborhoods; i.e. a return to duplexes and other small multi-family units as less-expensive options in infill development. In addition to reconsidering our current and future housing needs, allowing more Frederick residents to stay in Frederick, we need to change our model of social service delivery, making things like energy assistance, rental assistance, and other relief programs less silo-ed and more accessible across all communities in need. The city and the county can and should work more closely together to ensure that these programs are administered as efficiently as possible and that Frederick remains a place where everyone can live throughout their lives.
2.) I would propose that the city adopt Federal contracting best practices. For example, the city's Office of Economic Development should establish a program parallel to SBA's (8)a Business Development Program, which "helps socially and economically disadvantaged small businesses grow by limiting competition for certain contracts to participating businesses, allowing them to become solid competitors in the federal marketplace." [From the SBA.gov website] . Further, the Office of Economic Development should incorporate its own Diversity Equity and Inclusion Office and that office should begin a mentoring program for minority business owners and entrepreneurs, ensuring that small businesses that intend to bid on city contracts are on the correct development trajectories.
3.) The City's Crisis Response Car program needs to be funded at a higher level and better integrated with mental health professionals. The concept is well-intentioned and will do some good, but the unit currently lacks both the manpower and the expertise to perform all that is expected. The Crisis Response team should be staffed 24 hours with a senior-level licensee available to perform field evaluations and sign emergency petitions in order to best realize the potential of the program.
The City of Frederick runs a tight budget with very little room to cut. A significant reduction in current funding levels for any existing agency or program would result in a corresponding degradation in delivery of municipal services, social services, or a deterioration of civic infrastructure. I think instead of reducing funding to existing budet elements, it would be more constructive to explore ways to make agencies and programs more efficient. In some instances. City departments should reconsider how they approach their mission and see if they are using resources as effectively as possible.
4.) The City of Frederick needs to return to the strategic plan to end homelessness adopted in 2015 by the Frederick County Coalition For the Homeless. So far, none of the 2020 metrics for the plan have been met, making the 2025 goal of eliminating chronic homelessness impossible. Permanent, or at least long-term, arrangements for transitional and supportive housing have to be established. These transitional and supportive models need to be integrated with public health care, mental health professionals, life skills development, and employment assistance, all provided at levels appropriate to each individual or family.
Affordable housing will have to include a wide range of options, including single-room occupancy models like boarding houses. Frederick will need to consider zoning and regulatory flexibility that allow for medium-density residential development for in-fill spaces. Incentive programs for developers and for property owners can bring about affordable housing for middle-income families; i.e. workforce housing. Directed federal grant programs can help develop low-income housing to help maintain an inventory of housing options for all Frederick residents. It is important to maintain the diversity and vitality of our city, and that means ensuring we aren't pricing out low-income residents and retirees.
5.) There are a number of steps that the city can take in this direction. The first is to develop and maintain a stock of affordable housing for which professionals in these salary ranges can qualify. Another is to utilize first-time homebuyer incentive programs like the 'Sold on Frederick Program" and the Community Partners Incentive Program. One of the most important things the city can do is work proactively to ensure that middle-income professionals living in the city or considering moving here are aware of programs like this intended to make living here more affordable and appealing. Finally, the City could consider offering teachers and other public sector employees tax rebates to offset the higher cost of city taxes.
---
Michelle Shay (R, for adlermen)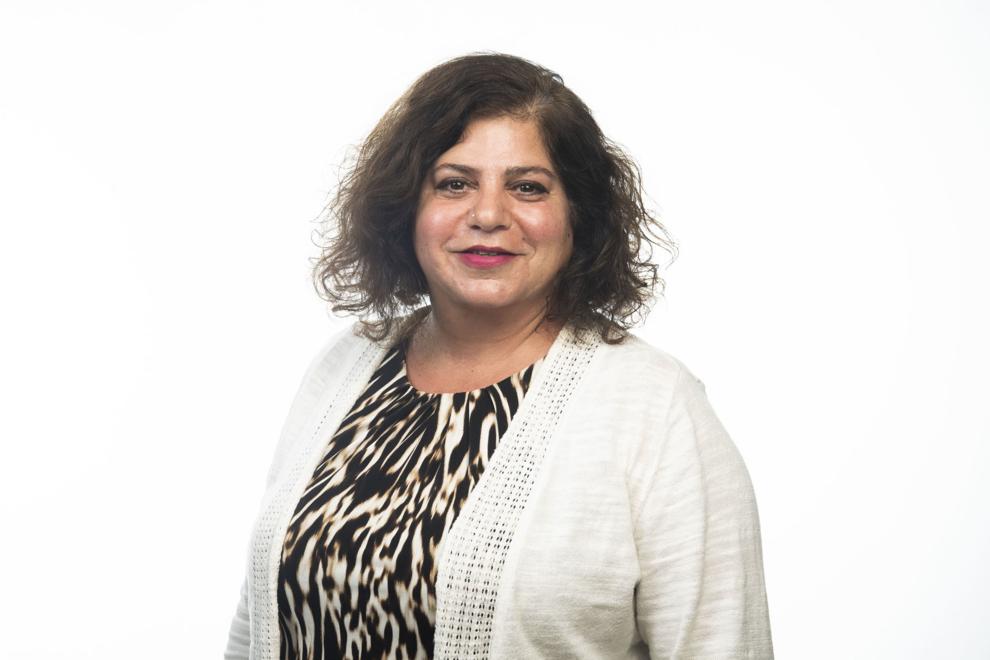 1.) I see the biggest challenge facing the city as the ability to maintain the wonderful quality of life here, particularly related to growth and development. I also think Public Safety is linked with this issue.
While I support that growth and development are a vital part of establishing a more secure tax base for our city, I strongly believe it must be done in a way that is responsible and sustainable from the perspective of current infrastructure - roadways, hospital and medical facilities, social services, etc. - and its impact on quality of life for residents. Public safety issues inevitably rise with increased population.
Continued building of dense residential areas at the current rate is creating more traffic and demand for basic needs.
Commercial projects can increase the tax base for the city in a different way. I'd look at how the city might maximize opportunities to attract some stable companies, and expand business capacity within the city while being aware of how these projects would affect the infrastructure. The added benefit to this approach is increasing job opportunities for current residents at the same time.
2.) Equal opportunities should be available to all. Contract bidding opportunities are no exception. The study has provided input into this issue as we seek to be a fair local government.
I believe the capability to provide quality goods and services of any prospective bidder, regardless of race, ethnicity, gender or other, is the standard, while also ensuring that MWBEs have equal access to and consideration for proposed contracts.
3.) I would be a thoughtful steward of the city's finances in deciding what allocations best serve the city residents. There is some 'nickel and dime' spending in the current budget that quickly adds up. Another approach I'd take is looking at whether line items allocated yield the anticipated outcomes as a consideration for refunding, and not automatically agreeing to spend the same or more on these items.
4.) Homelessness is not merely about affordable housing. There is also usually a difference between an acute or temporary episode of homelessness vs. chronic homelessness. Chronic homelessness often involves more challenging issues such as mental health, substance use/addiction, and difficulty with getting and keeping a job. These issues benefit from good social services - including case management - to help chronically homeless folks move toward more stability.
Affordable housing is an issue that affects the homeless population and beyond. Older persons on fixed/low-incomes have a need for affordable housing. So do low-income persons who work full-time jobs. Some of the options to support affordable housing are public and section 8 housing, lower-priced or moderately priced dwelling units in current and new developments. The city should support creative efforts to explore different levels of affordable housing based on the broad needs of the community, including the ability to purchase affordable homes as well as rent.
5.) Working to keep the high quality of life to live and work here. Everything I've answered above is related to this issue.
Stable and viable businesses that support professionals' skills sets, credentials, salaries that are comparable within respective industries. A good balance between public and private enterprises that reward good employees. Affordable housing, especially home ownership, and safe neighborhoods. Having core services and roadways that are able to support the community and not be overwhelmed with overpopulation.
For teachers in particular, they are mostly governed by the local school board. With quality academics, and students and families' needs as the highest priority, teachers need a good, supportive and well-informed school board that prioritizes these issues. As we've seen recently, teachers will quit their jobs when they feel school boards are not listening.
---
Derek Shackelford (D, for aldermen)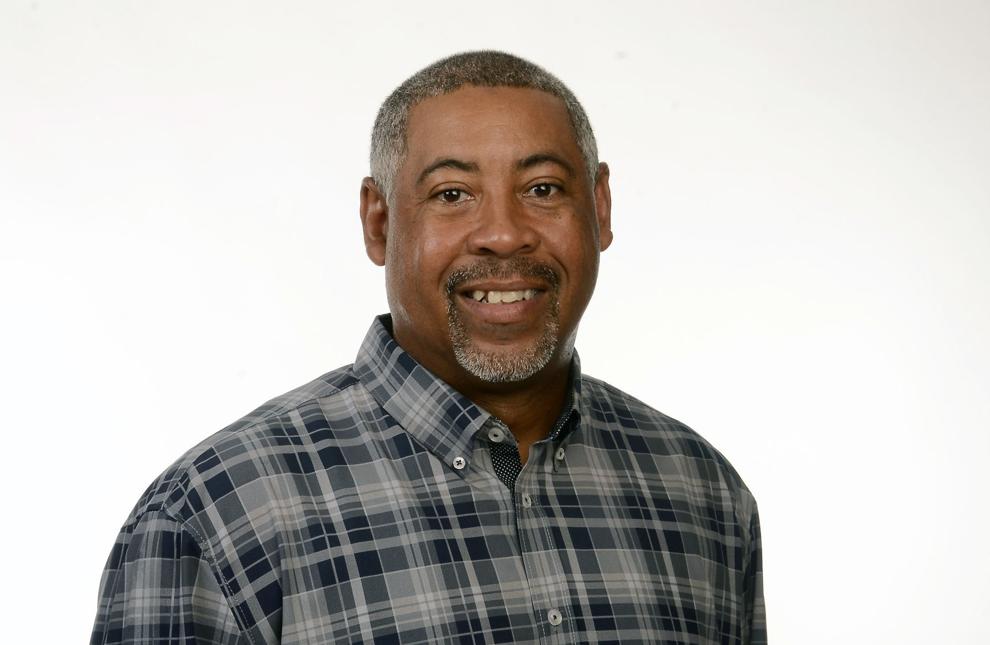 1.) Some of the biggest challenges facing the city is how do we navigate change, articulating a clear vision for the future, expand opportunities city-wide and be attentive to the importance of listening to the different viewpoints from our respective neighborhoods. This pandemic has illuminated and highlighted the needs of our city. We have people in our city who are doing well but still experiencing the angst and transition of what has happened. We have people in our city whose situations have worsened due to the Pandemic. How do we assist and help them in these challenging times of need? How do we "fix"? I would like to use the word solve. In problem solving the above-mentioned challenges is that flexibility will be necessary, being able to listen while processing the right information and working collaboratively with others. Life will not go back to the normalcy that life as we know it. Listening to the needs of our residents and actionable impactful policies must be at the forefront of addressing the challenges the city is facing currently and in the future.
2.) The city has just completed the Disparity Study and it will be having a robust discussion about the recommendations that will be translated into important objectives, impactful polices and the expansion of opportunities for Disadvantage Businesses and Minority Owned Businesses. Mayor O'Connor appointed the current panel that has done a phenomenal job of providing direction, making recommendations, and advocating for the necessary policy changes that will move this initiative forward. I was a part of that panel and have been a part of that work. It is now important for us to move these recommendations into action to expand economic opportunity so that our city has the diverse economy that everyone can be a part of.
3.) One element of our budget that could see more funding is how we address the flooding that has occurred over the last several years. Recently, The Army Corp of Engineers completed a study that looked at areas of our city that have been impacted by flooding. Over the last several years we have seen the impact of storms and how they have caused issues within various parts of our city. The investment in infrastructure is not only important within the aspect of the flooding concern but also how we are planning to grow in the future. Another important budget item is the investment to Westside Regional Park. The city has, should and will make the necessary budget investments to the West side of our city.
4.) Addressing homelessness will take the collaborative efforts and commitment from all of us. Addressing homelessness is not the city governments sole responsibility. The city will not solve homelessness by itself. What the city can do is lead on these efforts, do its part and partner with entities who are helping to address this issue. Homelessness is not they – it is we. We should not stereotype or denigrate our neighbors who may be experiencing a difficult stage in their life. We must be compassionate, supportive, and understanding. A multi-faceted approach to education in terms of job training, access to services such as mental health and substance abuse. Housing approaches that expand our Transitional Housing and Housing first initiatives.
5.) The City Government can support teachers and professionals by understanding the importance of affordability, ensuring economic stability that consists of working with our business communities, state, and regional partners. Another component is expanding housing options. The city can also advocate for the expansion of educational and economic opportunities so that no family is without the economic support that our families need. Affordability, Economics and Education goes beyond just the pricing of goods, small business brick and mortars and formal education. This is inclusive of after school programs, internships, mentorships, and opportunities for trade experience. Government is not the end all – be all. What is important is the balance. City Government should ensure opportunity but should not be the sole proponent of ensuring everything our residents need as the sole entity.
---
Chris Sparks (D, for aldermen)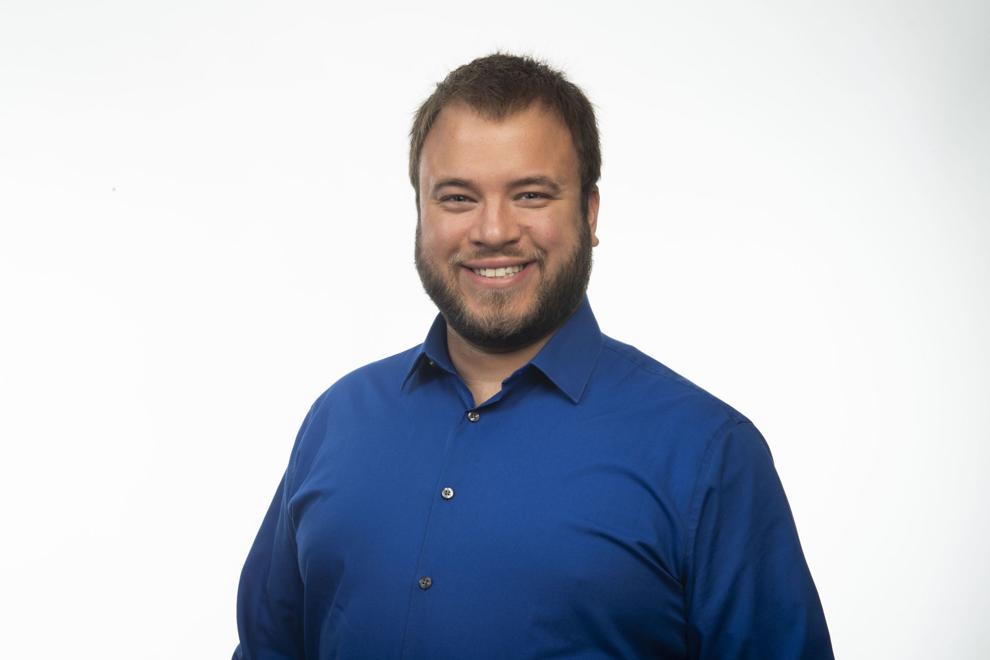 1.) Frederick has transformed, and the biggest threat is continuing to operate as if we live in the same old City from decades ago. The COVID crisis forced us to embrace innovation to survive, but that bold, creative spirit that is vital for forging Frederick's future is absent among the current administration.
What do I mean? Let's think for a second, readers:
The average age of our population is rising - a historic "silver tsunami" that will have the number of residents over 55 outnumber the number or students enrolled in FCPS. What is the City's plan to help these folks retire with dignity in the town that they helped build.
The cost of living is driving young professionals and families out of town, crippling the pipeline of talent that keeps Frederick fresh and flourishing. How do we see new families to put down roots when the City has no vision for dealing with housing, childcare, or transportation costs?
As we work to emerge from the COVID crisis, small businesses are having to adapt to a new normal daily. What will the City do to incentivize tourism to give these businesses a much needed boost?
Our city needs imagination, not stagnation.
2.) As a small business owner (I opened Surelocked In Escape Games on Market Street in 2016), I was disturbed by the finding of the disparity study. Even before the pandemic, opening a small business and keeping it successful was challenging enough without the added pains from prejudice.
When it comes to DEI efforts, all paths forward begin with intentional listening and intentional action. My fellow small business owners have brilliant suggestions and ideas, yet they continue to be blocked by a City Hall that prefers studies to solutions. The Board of Aldermen needs new leaders who want more than the status quo.
As for action, nearby communities already give us a roadmap to follow. Montgomery County, when faced with a similar problem, passed a bill directing their Office of Procurement to increase the participation of minority-owned businesses in procurement contracts and add additional tools for increasing that participation. Their Chief Administrative Officer must set an annual budget stating what percentage of purchases must specifically go to socially or economically disadvantaged groups. Frederick should follow in their footsteps.
Strong, vibrant economies are built by diversity, and the first step to solving a problem is admitting that we have one.
3.) The City budget exists to help Frederick's citizens, and every budget priority must reflect that mission.
We must invest more in programs that help people. Our citizens need access to housing, food, reliable child care, reliable transportation, and reliable broadband internet access. Essential quality of life components must be addressed, to ensure that Frederick is a safe place to stay, play, and thrive for all!
Such programs could be funded by reimagining one of Frederick's main industries: tourism. If we commit to completing the hotel and to establishing the Market Street Mall (a permanent, pedestrian only-zone like we have had every year for In The Streets), we transform Frederick into the top tourist destination of Maryland! Attract people to Frederick, tax the tourists, and use the money to help residents.
We must stop throwing taxpayer money away on useless logos and expensive studies. The current Board of Aldermen is quick to delay decisions by commissioning study after study, rather than taking the lead to act as they were elected to do. The mismanagement of taxpayer money is inexcusable and stems entirely from a timid Board that lacks the vision to forge Frederick's future.
4.) The most important thing to remember here: these problems have human faces, and the City has a duty to care for all human beings.
The path forward on homelessness and affordable housing are linked: we must advocate for affordable housing funds to be a part of our annual budget and work in partnership with the county and state to secure as much funding as possible for our community.
For those who do not have a home, the City must use these funds to get them housing first. Give someone a place to live, respect their dignity, and it will change their life!
For those who are looking for a home, the City must use these funds in coordination with the county, state, and non-profits to implement measures that are not redundant.
With some intentional communication and a clear vision, these entities can work together to help human beings and make Frederick a safe place to stay, play, and thrive!
5.) To help our teachers and professionals, we need to invest in employee incentives and city infrastructure.
The City should provide incentives like housing stipends for closing costs and aid in affording daycare services to give our incredible teachers the boost them need to call Frederick home. The City should invest in a free Frederick Flyer shuttle service to help professionals access the city in a green, clean, and convenient manner.
The recent report from the United Way of Frederick listed housing, child care, and transportation expenses as three of the biggest financial obstacles facing Frederick families. So many working professions want to put down roots in town, but such economic obstacles are keeping prospective home-owners from buying their first home here where they work. We must create an environment where working professionals can afford to stay, play, and thrive in Frederick!
The resources are there to bring this vision to life, all that we need are leaders bold enough to enact them. The City must take the lead in these conversations – not only because FCPS is one of the largest employers in the area – but because investments in teachers are direct investments in the next generation!
Editor's note: The responses have been lightly edited for misspellings and grammar. The News-Post received responses after deadline from Republican mayoral candidate Steven Hammrick. They have been added to the online version. Additionally, Republican mayoral candidate Steve Garrahy did not provide a photo.