With the arrival of The Great Frederick Fair this week came some great food options. Of course, you can still go to the fair and get your typical fair fare — see what I did there?
You can get your funnel cakes and your popcorn and your deep-fried Oreos, which I admit I did purchase and they were fabulous. But instead of eating the same old thing why not try some of the different and exciting options offered?
I spent the week driving to the grounds, parking my car in the grass and walking around to all the different food vendors to figure out what the best option for hungry stomachs is at all times of the day.
Let's start with breakfast.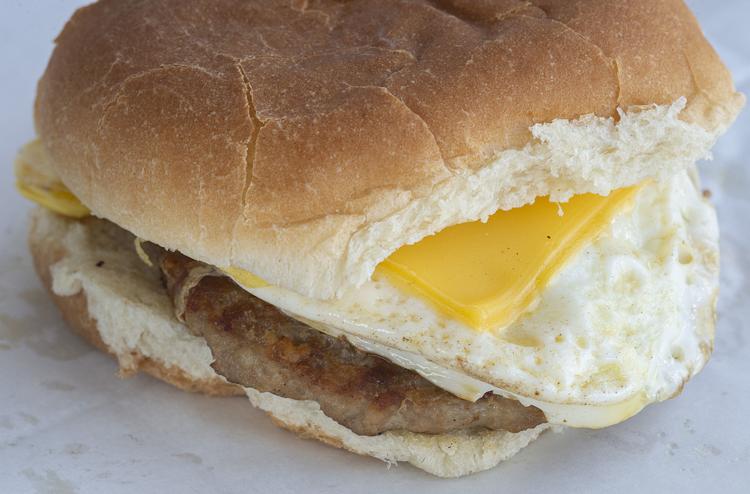 To be honest, there is really only one option here. Dougherty's Country Kitchen located near the South Side Beef Barn. There is a line at almost all hours of the morning and I understand why.
Not only do they offer your standard egg, cheese, and breakfast meat sandwich, they also have a variety of other options: full plates of eggs and hotcakes, pudding and hominy, and chipped beef over everything from toast to more hotcakes.
I chose to get a classic sausage, egg and cheese sandwich and while it's not the best I've ever had it was perfect for a fair setting. It is wrapped in a way that makes eating with one hand easy, which allows you to continue traversing the grounds while munching down a juicy sausage patty and hot-fried egg.
After breakfast, all bets are off as there are so many things to eat. You could probably spend the whole week going to the fair and still not get through every food stall. Tacos, barbecue, crepes, grilled cheese, the list goes on and on.
I tried a lot of these, but my favorite were the tater tots from the Hometown Harvest Kitchen food truck. Not only is it some of the most local food you can get at the fair but it's also versatile — the tater tots work as both a meal or a quick snack, in my opinion.
And they come in all forms. Whatever flavor or taste you're craving, Hometown Harvest has it.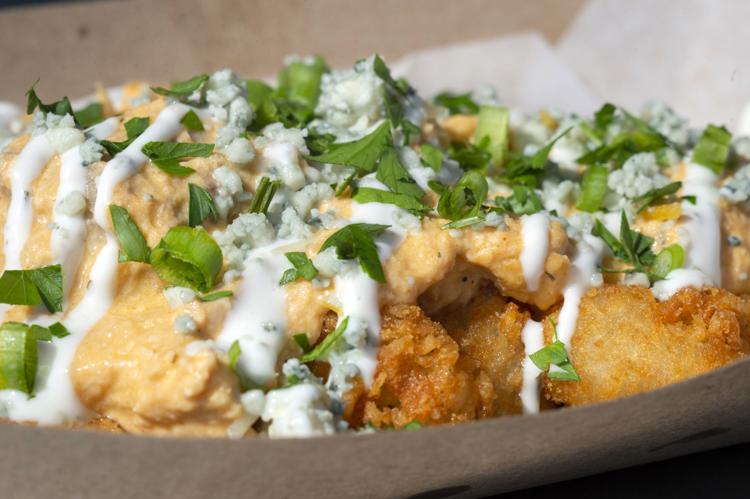 There are the "Tropic Thunder Tots" which are topped with chopped pork, pineapple-mango barbecue sauce and jerk slaw. Then there are the "Buffalo Chicken Tots" which are topped with buffalo chicken dip, blue cheese, scallions, and parsley.
The "Breakfast for Dinner Tots"— which are apparently their best seller — made up of a carton of tater tots drenched in sawmill gravy and topped with bacon, cheddar, a fried egg, sriracha, scallions and parsley.
My guests and I tried the "Bacon, Cheddar, Ranch Tots." Perfectly crisp on the outside with soft potato-goodness on the inside, then covered with bacon bits, what tasted like a ranch-cheese sauce duo, and a little more shredded cheddar and parsley.
The only thing I would have changed is having sliced scallions instead of parsley in order to give it a little extra bite, but c'est la vie.
If you're looking for the best value at the fair, and you don't care whether it's sweet or savory, I would head straight down to Valley Concessions near the Milking Parlor right before the entrance to the Ferris Wheel and other fair rides. They offer an apple dumpling that is without a doubt the best bang for your buck.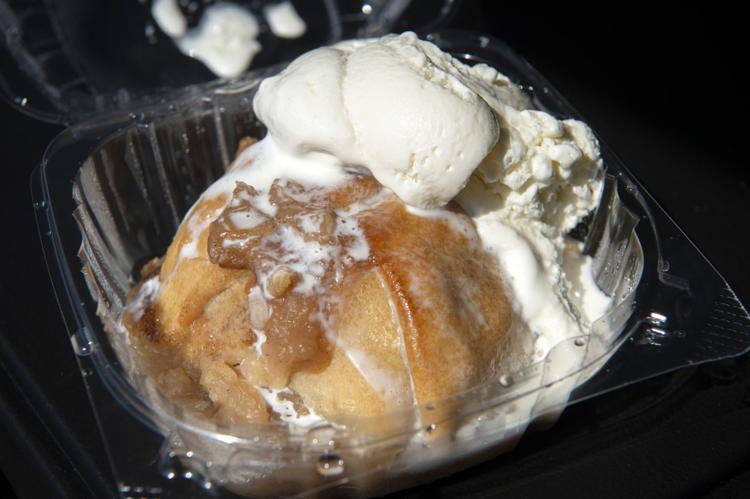 It can be ordered two ways — with and without ice cream — I highly recommend it with. When it was our turn to order one of my guests suggested we get two and for some reason I had this gut feeling that we should stick to one. Thank goodness I listened to my gut because what was finally delivered into my hands was the size of a small loaf of bread.
The apple dumpling itself is huge and then add a pile of soft-serve vanilla ice cream on top and you've got enough to feed six people. Which happens to work great because it costs $6, meaning it would end up being a dollar a person.
And again, not the best apple dumpling I've ever had, but for fair fare — I love this wordplay — it's great.
So, go to the Great Frederick Fair and get some great Frederick food! And for all our sakes please wait a while after eating before getting on a ride and causing a scene that I can assure you no one wants to see. Have fun!
Follow Katryna Perera on Twitter: @katrynajill