Missing arms and legs were some of the most common injuries that Mildred Winkler would see among soldiers as a nurse at Tripler Army Medical Center, a military hospital near Honolulu. Harder to absorb, she said, were the mental injuries — soldiers with traumatic brain damage or lingering psychological scars from the battlefield.
"Some of them — they just didn't know what was going on," Winkler said. "Every once in a while, they would say, 'I'm home. I'm home now.' Things like that. I think it was harder to see the mental because you don't know how to treat it."
Even at 99, Winkler remembers some of the details from her time in the Army Nurse Corps, where she served from September 1941 — even before the United States entered World War II — to January 1944.
One vivid memory was the morning — that infamous morning in December — when Japanese kamikaze pilots launched a surprise attack on Pearl Harbor and the news seemed to travel around the country like wildfire. Winkler had worked the night nursing shift at Camp Lee, Virginia, she said, and was trying to sleep when her co-workers first heard the report.
"Everyone was screaming and hollering and then I started screaming," Winkler said. "I said, 'Be quiet down there! I'm trying to sleep. I worked all night.' And then they told me Hawaii was attacked."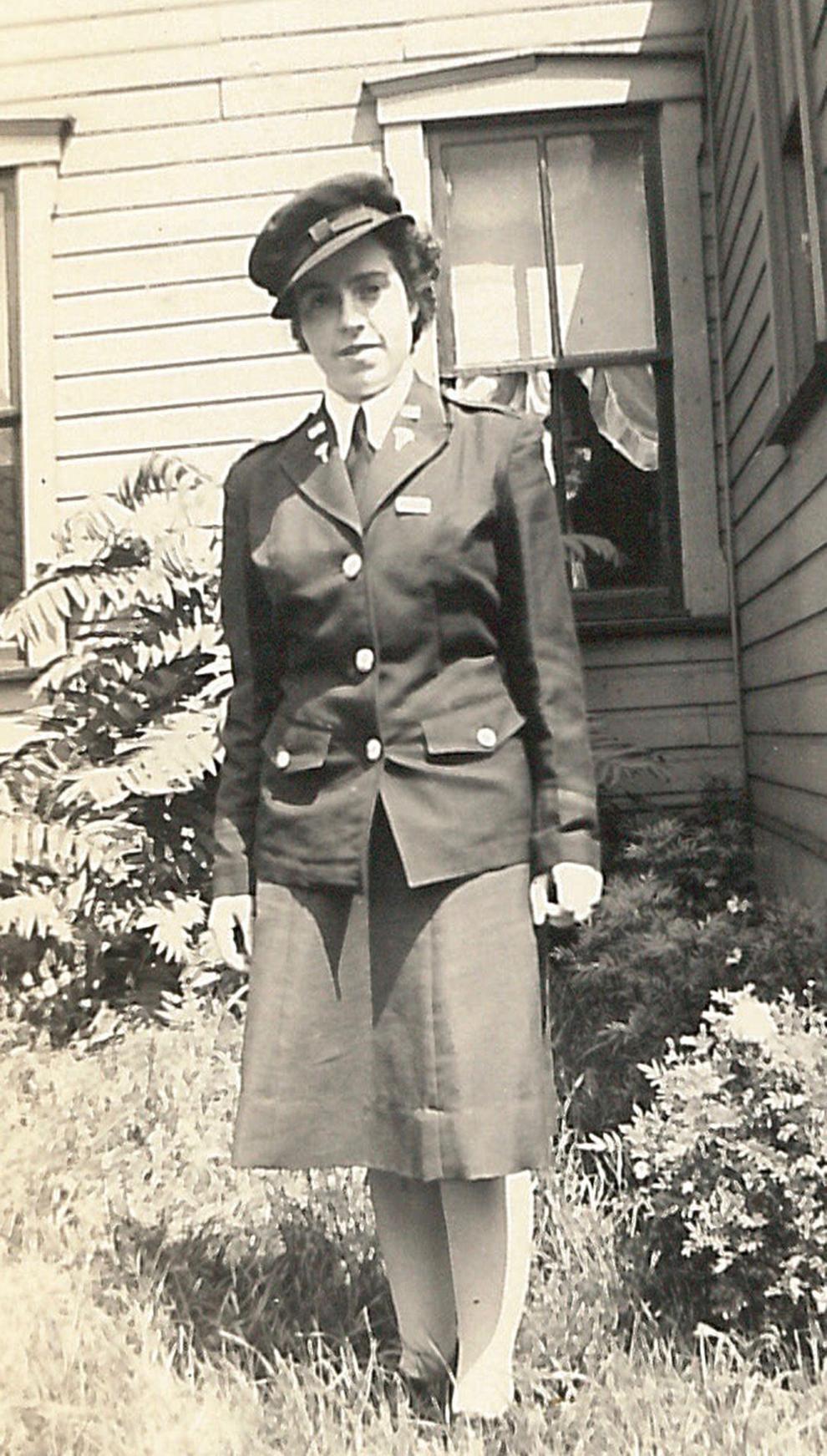 Just a few months later, Winkler was sent to Hawaii to treat soldiers sent to Tripler from the Pacific theater. As a young nurse working in the surgical ward, she found herself caring largely for injured sailors, though she herself had been rejected from the Navy for being half an inch too short.
The most severely injured, Winkler said, generally came through Tripler before being airlifted to larger hospitals back on the mainland. But there were still men who died at the base, an impactful experience all these years later.
"I know that I felt sorry for some of them, who would never see their families again," Winkler said. "Some of them would not make it out of the hospital. But others would recover, even though it might take them months."
Not every memory, though, involved injury. One particularly happy recollection involved a sailor named Clarence Floyd, a young man who had lived with the family off and on for years as a foster child. Floyd was like a big brother to her, Winkler said, but it had been years since the last time she had seen him. That made it all the more astonishing when she recognized him in uniform one day in Hawaii.
"And of course, I ran up and hugged him and kissed him," said Winkler, who by that time was a lieutenant in the Nurse Corps. "And everyone thought, 'Oh, she's an officer, she shouldn't be doing that with an enlisted man.'"
Winkler also tested the barriers between officers and enlisted soldiers when she married Thomas Winkler, an Army surgical technician who had been transferred to Hawaii and was working at Pearl Harbor when it was attacked by the Japanese. According to family lore, Thomas was supposed to be off that day, but was told by a commanding officer that he had to go into work. His response, said Winkler's son, Richard, was to say, "I just hope this whole damn island blows up."
Though officers and soldiers weren't supposed to fraternize (or particularly encouraged to marry at all), Mildred and Thomas later married in secret and honeymooned at an officers' hotel on Waikiki Beach. When Thomas finally told his commanding officer, he was soon stationed back in the Pacific islands, Richard added.
About a year after that, Winkler took terminal leave in California before she was discharged from the Nurse Corps in 1944. Thomas stayed in the Army, and the couple continued to travel for years, even spending time in Japan after the war as he served in the occupational forces.
Despite those experiences, Winkler described her time with the Army as "just regular work." What lasted, she said, were the friends she made.
"It was all about the friendships you had," she said. "And I had them for a long time."