Five years after the end of World War II, Tom and Norma Day met as schoolteachers at Bethesda-Chevy Chase High School. But it was only a few months before they got married, Norma said, that they spoke about their service during the war.
"We never had any reason to," she said. "We were busy in today's world. The war was old. And life was different."
That same humility and quiet dedication also defined their two years of service, where they worked as support personnel both stateside and overseas. Tom was drafted into the Army weeks after his graduation from high school in June 1943 and ended up serving as a combat engineer, traveling to Germany and the Philippines after much of the fighting had passed. Norma, on the other hand, enlisted in the nascent Women's Army Auxiliary Corps earlier that year and served as a mess officer at Army bases around the country.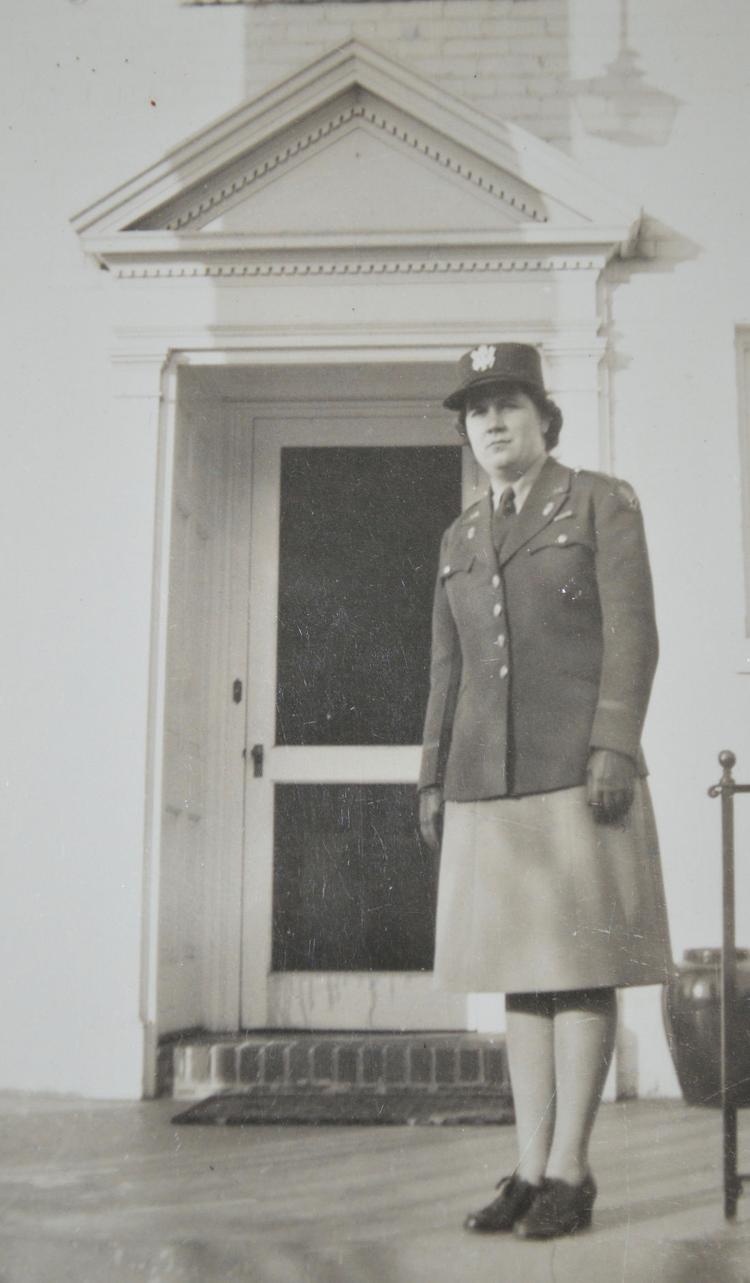 For both young service members, support and cooperation were a key part of their roles. As a sergeant responsible for all the meals at the headquarters where she served, Norma quickly learned to supervise cooks in the kitchens and plan meals around the rations delivered by the Army. Enlisted men, she said, had to eat the food that was sent to them. Officers, though, often had a different menu. Some bases, such as the 4th Air Force headquarters in San Francisco, also had separate mess halls for officials and lower-ranking soldiers. That often translated to more planning, she added, and more meals that needed to be coordinated every day.
Norma was also quick to learn that the men had certain culinary preferences. For the first few weeks of her time at the Air Force headquarters, she included lamb on the menu, which had been a staple growing up in Cottage City, Maryland. But a peaceful rebellion by the soldiers at the base made her realize it wasn't as popular in other parts of the U.S.
"One day, I heard a very large group — I would say at least 1,000 men — going 'Baaaah. Baaaah,'" Norma said. "And banging on their trays on the table. Lamb was on the menu. That was my first knowledge that nobody in the whole country apparently likes lamb like my family was raised on."
Tom also confronted some challenges. After 17 weeks of basic training at Camp Croft in South Carolina, he applied for an Army specialized training program, winding up at Lafayette College in Pennsylvania for a semester of engineering training. But at the same time, he said — March 1944 — military leaders were planning for the invasion of Europe, pulling 150,000 soldiers out of college and into infantry divisions. Tom was one of them, and trained to become a reconnaissance radio operator before shipping out to Gloucester, England, and later Bitburg, Germany.
By the time his unit arrived in Germany, Tom said, most of the fighting was over, and his headquarters company was stationed there until Germany surrendered in May 1945. On the other side of the globe, the war against Japan was still being waged. Almost immediately after the surrender in Europe, his company was sent to Marseille, France, and placed on a repurposed luxury cruise liner en route for the planned invasion of Okinawa. Before they arrived, Tom said, President Harry Truman made the decision to drop atomic bombs on Hiroshima and Nagasaki.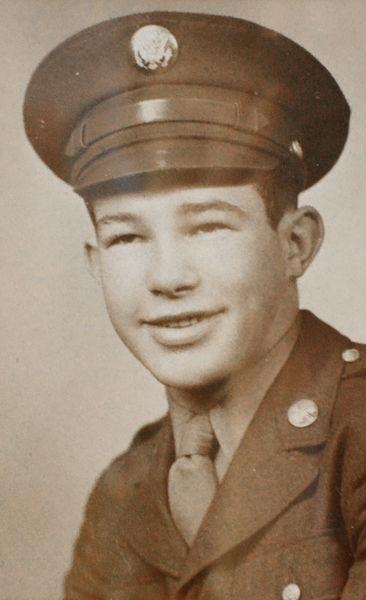 "I was gleeful because of where I was and what I was headed for," he said. "So, to this day, I'm pleased with Harry Truman. We were a combat engineer battalion, and we would have built bridges to get across streams while we were under fire. We would have used Bangalore torpedoes to cut barbed wire and placements. It would have been deadly."