With protests in Frederick against racism and police brutality in their second week, both protestors and organizers are thinking about what the next phase of the movement will look like.
In the coming weeks and months, the diverse movement sparked by the death of George Floyd in Minneapolis may increasingly move more online and into conference rooms and community centers rather than on Frederick's Square Corner and other spots on the city, leaders and protestors said at an event Tuesday night.
In Frederick, groups will probably move away from daily protests, but set up regular events to keep the energy that has been captured across the country said Tyrell Price, who helped organize Tuesday's event on the Square Corner.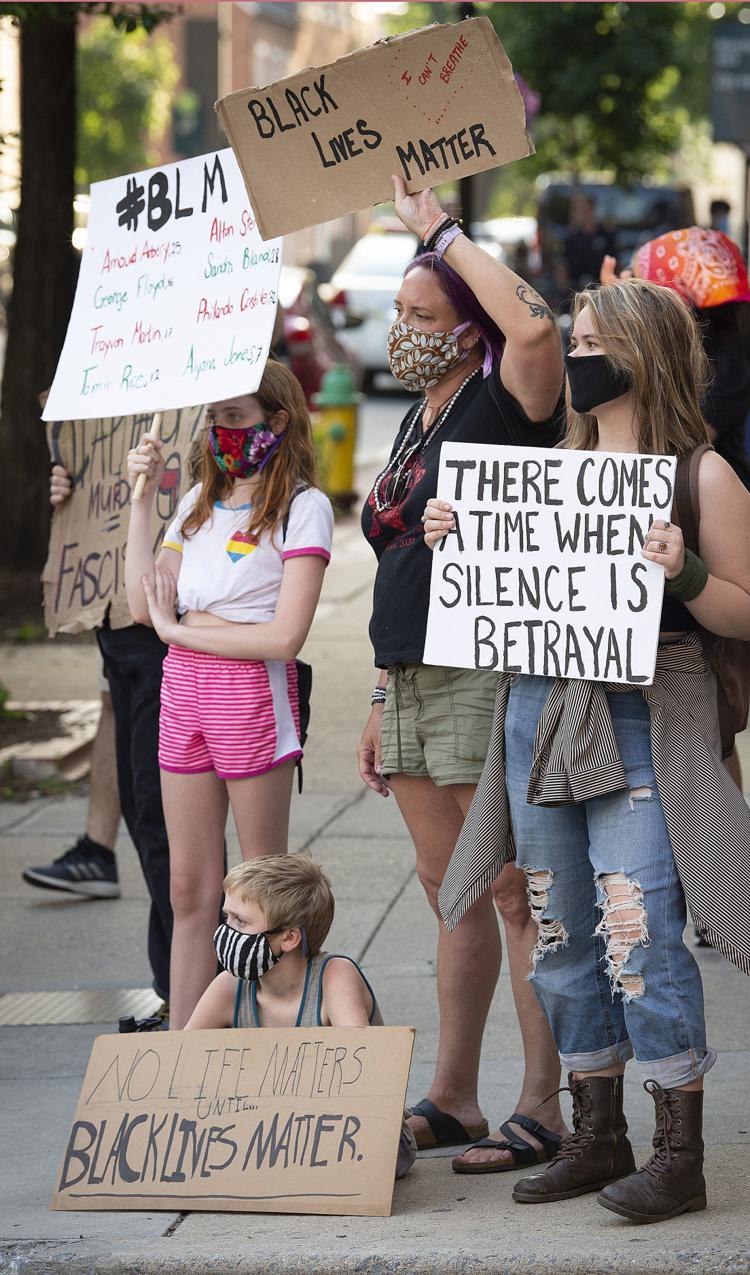 Several dozen protestors waved signs and chanted the names of Floyd, Breonna Taylor, and others killed by police.
Vehicles honked and drivers shouted their approval out of their windows, to the cheers of the crowds on the sidewalk.
If they do protests every day, people will eventually stop seeing them, Price said. But if they set up a few events a month, it can help keep the energy alive.
And there's more to do than just protest, said Blair Hudnall, as she helped collect email addresses from people who had come out. She mentioned voting, petitions, and donating to funds to provide bail for people who are arrested while protesting as some other activities people could take part in.
Sabrina Smith of Brunswick, who attended Tuesday's protest, said people can keep their energy up by continuing to watch what is going on in the world around them.
A one-day push won't be enough, and a sustained effort is needed, she said.
A teacher in Virginia, Smith noted that she teaches her students that the more diverse any system is, the healthier it tends to be.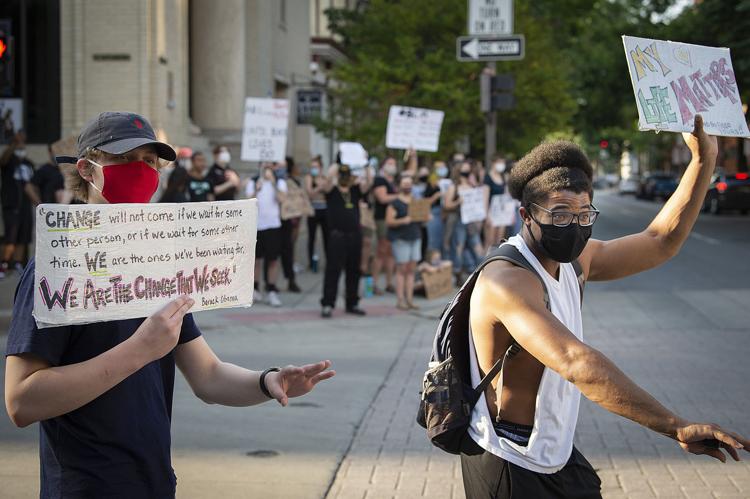 The same is true for society, she said.
Aje Hill, a mentor with "I Believe in Me," a program for boys in Frederick, said movement organizers want to sit down with County Executive Jan Gardner, Sheriff Chuck Jenkins, leaders from the Frederick Police Department, and others, to find better approaches to the problems that have become more visible in recent weeks.
They're also organizing email lists, websites, and other ways to keep the momentum of the protests alive.
"The protests may stop, but the work continues," Hill said.