Elementary school-aged girls, some of them wearing reflective fluorescent vests, waved handmade signs at passing cars in Braddock Heights along Jefferson Boulevard Thursday afternoon.
Signs bent in the wind. About eight girls dashed back from the side of the road to take a break and play. They climbed a tree, swung from ropes and flew past on a small zipline. Nearby, a Frederick County Sheriff's Office vehicle and deputies, armed with a handheld radar, sat waiting for vehicles.
They were all there to send a message: Slow down.
Ten-year-old Claire Heritage wants to be able to walk to her friend's home, a few houses down the road, without vehicles whizzing by well over the 25 mph speed limit. Her mother, Carrie Heritage, says speeding has been a problem in the community for years.
"We want to be able to play outside ... and not be worried of speeding cars," Claire said.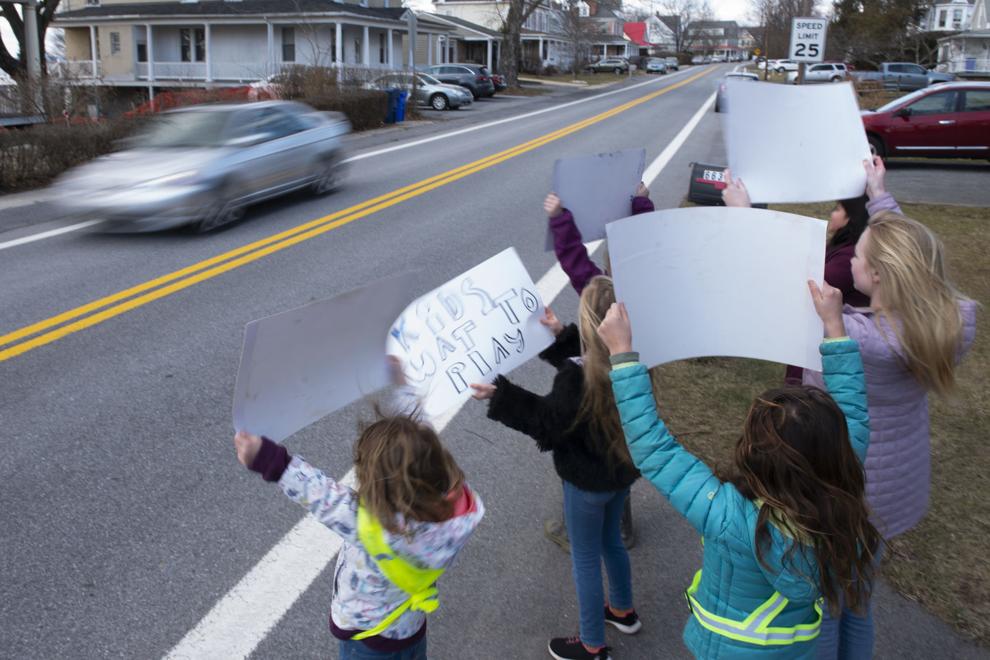 Her mother is one in a long line of community members who she said have been trying to address the speeding problem on Jefferson Boulevard, particularly in the 6600 and 6700 blocks. Heritage has welcomed a group of neighborhood children to her front yard to safely encourage passersby to hit the brakes.
"We can't let them walk to each others' houses without safety belts" or a parent, Heritage said. She's seen cars traveling double the speed limit, despite the signs and clear markings on the road.
This problem isn't new. Heritage has lived in Braddock Heights 11 years and said speeding has been an issue since before she moved to the area. She recently had a meeting with Frederick County Sheriff Chuck Jenkins, who sent deputies to the neighborhood for extra traffic enforcement.
Deputy First Class Nathan Rector said they've had deputies out there 50 times in the past three weeks. He's been with the sheriff's office 16 years, 10 of which have been focused on traffic. He estimated roughly half of the cars he sees on that stretch in Jefferson Boulevard are moving at least 10 miles over the limit.
"We could write tickets up here until we're blue in the face," Rector said.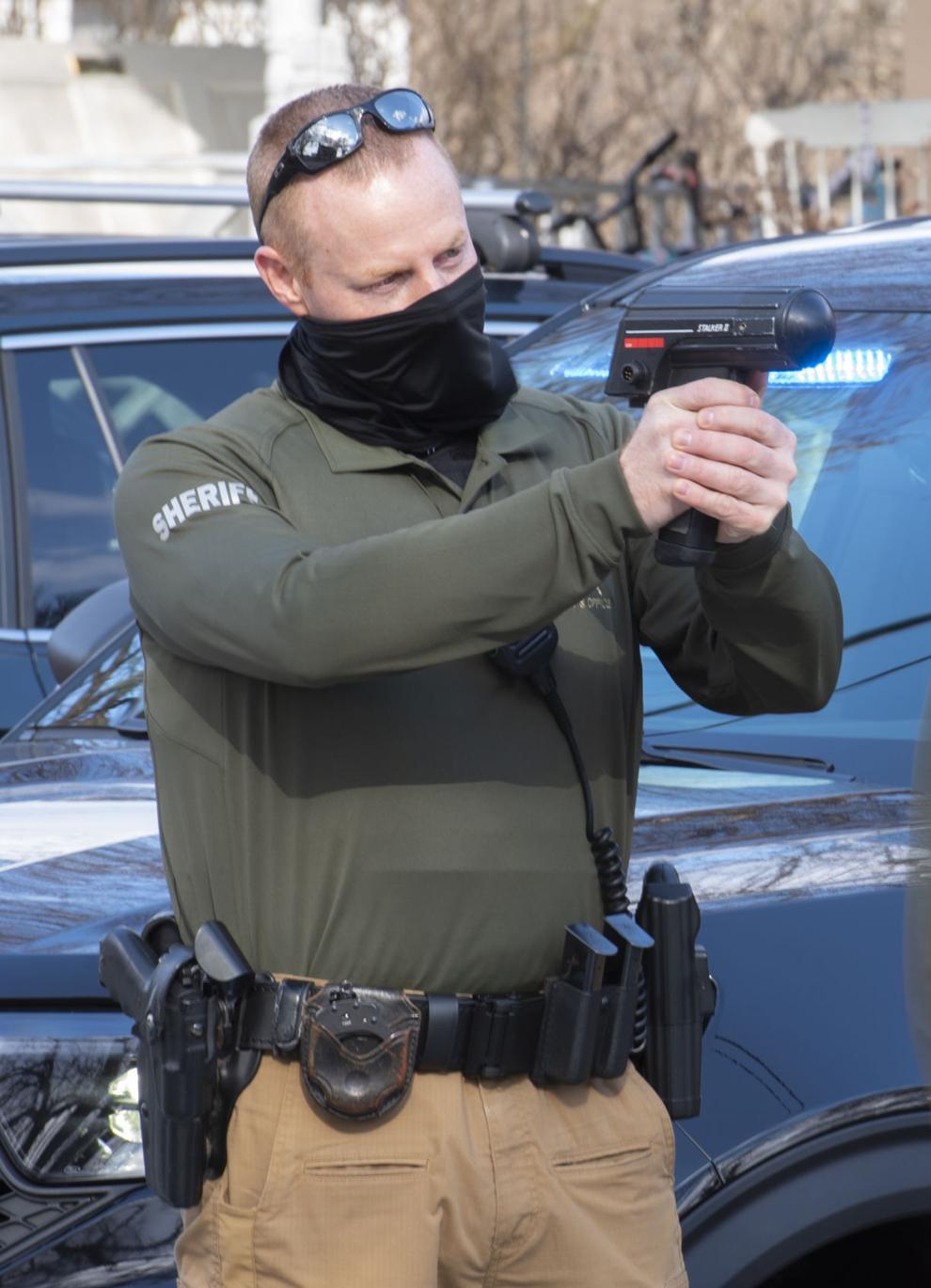 They ramp up police presence when residents call with concerns, he said, but they can't be there all the time. Typically, Rector said they'll prioritize the area for some time, the speeding problems die down, then they start back up again. Right now, Jefferson Boulevard in Braddock Heights is listed as "important" in the deputies' database, and 17 different deputies have come to patrol in recent weeks, he said.
"You wouldn't want someone flying past your kids in your front yard," Rector said.
Rector and the sheriff's office are trying to raise awareness about the issue and encourage drivers to take the speed limit seriously — even when police aren't there. On Thursday, he filmed a public service announcement the sheriff's office plans to push out on social media, spokesman Todd Wivell said.
The sheriff requested the county install a speed survey unit in the area, which tracks vehicle speed, the number of vehicles and times a vehicle passes, Rector said. It does not track vehicles' identifying information. The sheriff is also seeking to install signage to inform drivers there are residents who are deaf in the area.
Heritage said she's brought her concerns and suggestions to County Councilman Jerry Donald (D), who represents Braddock Heights, and has spoken to county transportation department officials, as it is a county road. She said there's a local committee of Braddock Heights community members who are seeking to improve the traffic situation.
While she applauded the sheriff's office's efforts, she suspects a permanent solution will require a change in the physical road — like speed bumps — or a shift in the drivers' attitudes.
"I feel like we have to change the culture," she said.