Jeremy Arias, the colorful, compassionate, widely respected public safety and courts reporter for The Frederick News-Post who died Monday of a sudden illness at the age of 34, had a unique way of introducing himself to strangers.
Whenever a new reporter stepped into the newsroom at The Frederick News-Post, Arias welcomed them with the cannibal question: Would you eat another human being to stay alive?
It was quite the icebreaker, to be sure. But Arias was more interested in making a memorable first impression and learning how a new colleague would react when a curveball was thrown their way.
When Jeremy Bauer-Wolf began his News-Post career as an education reporter in March 2015, he was promptly challenged to a duel outside the building.
"Nice name. But there is only room for one Jeremy here," Arias wrote in a rather blunt introductory email.
Bauer-Wolf's reaction: "Oh my God! Who is this guy?"
Or, during tours of the newsroom, whenever children would pass by his desk, Arias often threw on his Batman mask to try and elicit a smile.
Whatever or however the introduction, people always warmed up to Arias and gained an appreciation, not just for his reporting but how much he truly cared about them.
"Being a little bit tough comes with the cops beat. But Jeremy never lost his compassion," News-Post publisher Geordie Wilson said. "Truth be told, he was a bit of a softie, and he cared deeply about journalism and the people of this community."
News of Arias' sudden passing rocked his family, friends, the News-Post newsroom, former colleagues and many of the subjects that he covered.
At just before 5 p.m. Wednesday, the Frederick County government expressed its condolences on its Facebook page and posted a video of Arias being honored in June of 2017 at the Frederick County Division of Fire and Rescue graduation ceremony for Recruit Class 21.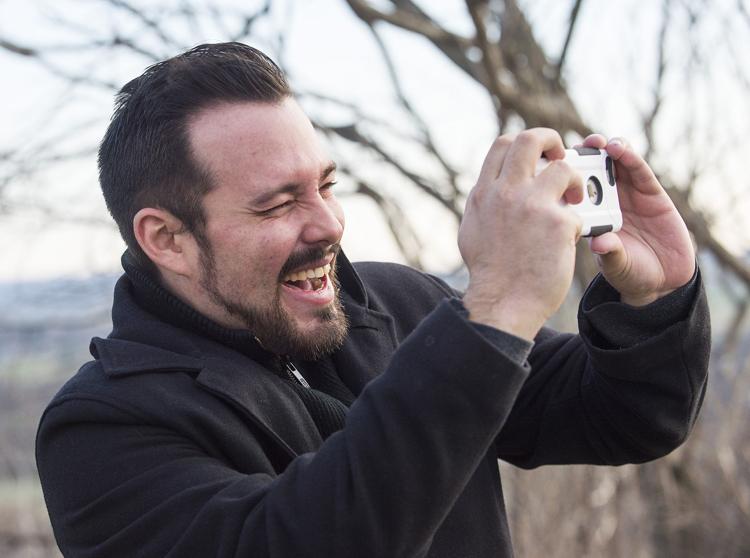 Arias was embedded with the class over a six-month period and filed weekly reports about life as a fire-fighting recruit that was well-received by the community.
He took part in some of the training exercises and received an authentic firefighter's helmet as a token of appreciation for his work. Arias displayed it with pride on his desk, where it still remains.
"Jeremy's passing is a huge loss for the Frederick community," said Tom Coe, chief of the Frederick County Division of Fire and Rescue Services. "He was so interested in getting all of the facts and telling an accurate story. The ease in working with Jeremy was hard to match. You knew he would get the story right."
When Stu Alcorn was promoted to first lieutenant for the Frederick Police Department, one of the first congratulatory phone calls he received was from Arias.
"He was one of the first reporters I had exchanged my cell phone number with," Alcorn said. "Over time, you build a professional relationship, and it becomes a personal relationship."
Arias usually interacted with his subjects at life's most difficult junctions. It was usually after an arrest, a fire or some other traumatic event.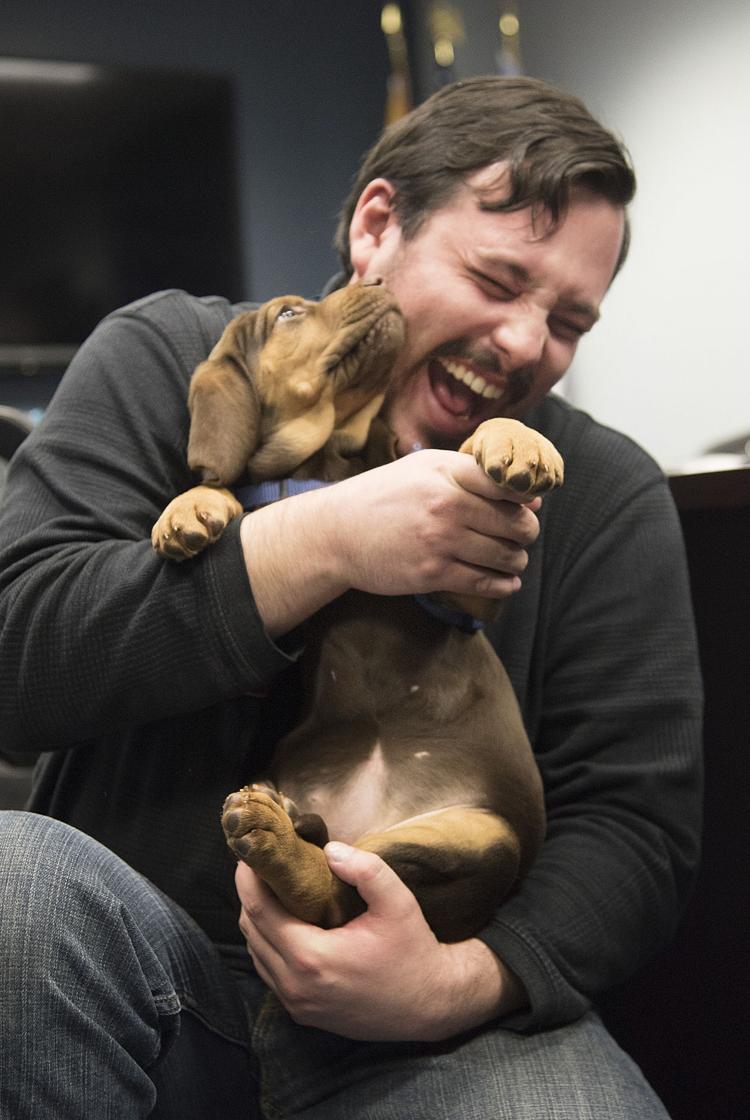 Yet, no matter the struggle, Arias found ways to connect and relate to the people he covered.
"It takes a rough exterior and a tough mind to cover Jeremy's beat," said Steve Bohnel, Arias' friend and the News-Post's county and state government reporter. "I was always impressed with Jeremy's ability to balance that with compassion and care for the people he covered."
Paul Milton, the News-Post's managing editor, added, "For all of the underdogs out there, Jeremy was in their corner."
Jeremy Keegan Arias was born on June 30, 1986 at Washington Adventist Hospital in Takoma Park. He grew up in nearby Burtonsville and attended Paint Branch High School.
"Growing up, his imagination was phenomenal," his mother, Patricia, said. "He could play by himself for hours."
Arias loved Star Wars and comic books and camping trips. His mother would have to yell at him to turn off the light at night. Otherwise, he would be up all night reading books.
"On the SAT, he got every question right on the English and writing portion except for one," Patricia Arias said. "He was so proud of the fact that he almost got a perfect score."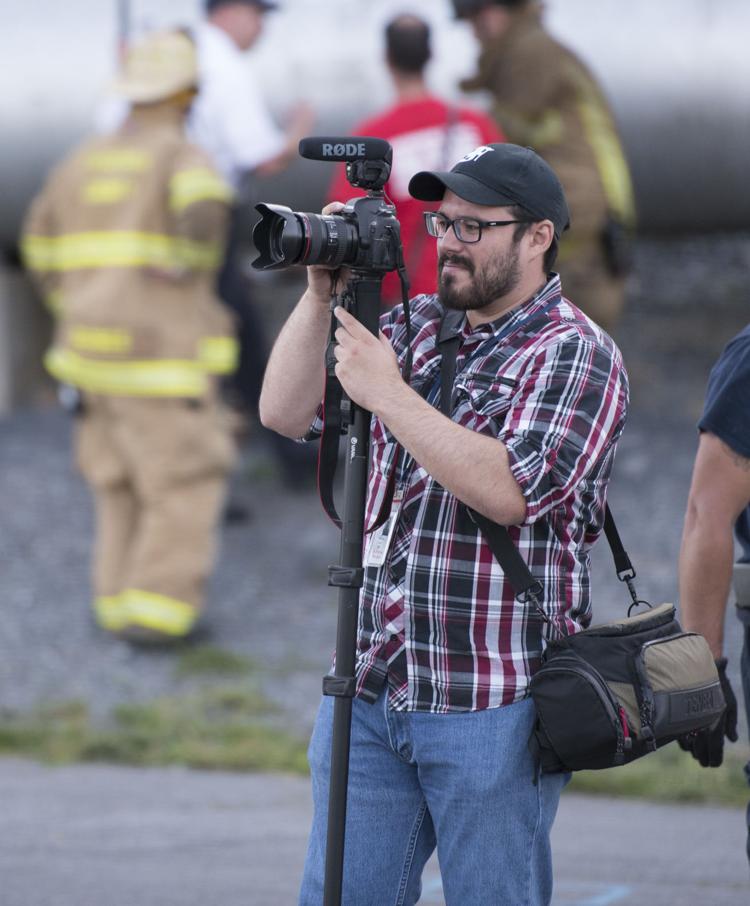 Arias' father, Gabriel, served as a police officer in Howard County for 25 years. On most nights, he would come home with stories that would grab Jeremy's attention.
"He would learn of people being victimized, and he wanted to find ways to speak for people that couldn't speak for themselves," Gabriel said.
During Arias' childhood, the family made regular trips to Costa Rica. That's where Gabriel was born prior to immigrating to the United States in 1976. It's also where Gabriel's sister, Rocio, lived and worked as a journalist. Rocio's husband, Eduardo, was the director for one of the big newspapers in Costa Rica.
"[Jeremy] got to pick my sister's and brother-in-laws's brains on what it was like to be a journalist," Gabriel said. "He had very good examples of what it was like to be a successful journalist."
In high school, Jeremy won a Washington Post writing contest that earned him a $10,000 college scholarship.
He was quickly accepted to the prestigious Phillip Merrill College of Journalism at University of Maryland and, prior to graduating, did a five-month internship in Costa Rica for an online publication, AM Costa Rica.
"He was interested in becoming a foreign correspondent," Gabriel said. "He would interview people for stories in Spanish and then would write his article in English. He walked a lot or he would take a bus or taxi to get to assignments."
Upon graduating from college, Arias worked for The Gazette newspaper chain in Montgomery County before moving on to The Patriot-News in Harrisburg, Pennsylvania.
In September of 2014, Arias arrived, full of his trademark bluster, at the Frederick News-Post to take on the cops and courts beat.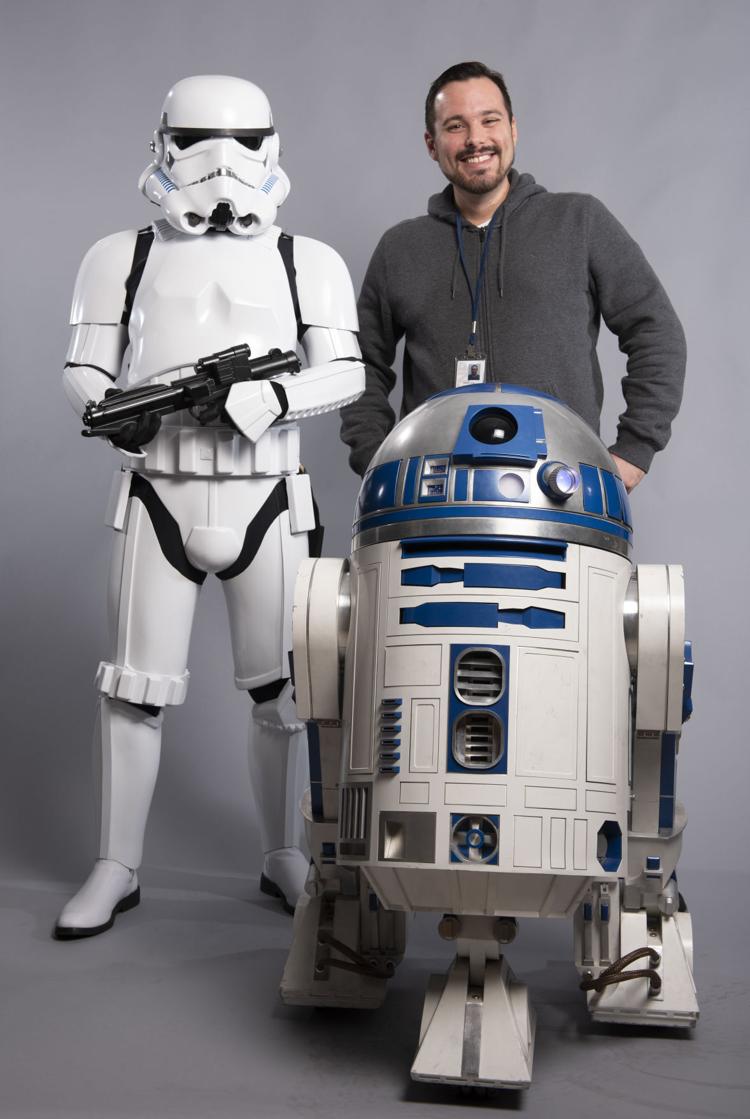 "I thought, man, this guy has a ton of energy. How am I going to keep up with him?" said Rob Walters, a former assistant managing editor at the News-Post who now serves as the managing editor at the Bristol Herald Courier on the Virginia-Tennessee border.
"I immediately came to appreciate his wicked and wild sense of humor. For example, in May he sent me a text about working from home amid the pandemic: 'Unforeseen bonus of extended work from home; if I have to go court and it's 80 degrees outside I can wear shorts [because] no one is around to enforce the stupid dress code.'"
The end of Arias' life arrived quickly and sooner than anyone could have anticipated.
A bacterial infection in his lungs got into his blood, and his condition rapidly devolved from there. The family said he tested negative for COVID-19.
"We didn't realize how sick he was until it was too late," his mother said.
Arias is survived by his parents, his sister, Kimberly, his brother-in-law, Christopher Kitchen, and a large contingent of aunts, uncles and cousins.
"I think people should know he was a very good person," Gabriel said. "He was very bright, very intelligent, very committed to the causes he took up. He believed in a lot of principles that a lot of people don't believe in everywhere.
"He cared deeply about his family, people that were suffering. He had a deep sense of justice and wanted to speak up for people who couldn't speak for themselves ... I think this was his nature. He was a naturally empathetic person who could put himself in place of other people who were in distress."