Not long after protesters rallied outside the Frederick County Law Enforcement Center June 8 to demand police accountability and transparency, a petition appeared on Change.org calling for the sheriff's office to begin using body-worn cameras.
Launched by 16-year-old Alex Cumber, the petition — which had more than 3,800 signatures as of Monday — calls on Sheriff Chuck Jenkins and Frederick County Executive Jan Gardner to include body-worn cameras for sheriff's deputies in the budget for fiscal year 2022. Citing data from the Police Executive Research Forum, an independent law enforcement research group, Cumber's petition covers a basic cost analysis for the equipment, and emphasizes the need for body cameras to ensure the safety and equal treatment of county residents and especially people of color, according to the website. 
"I want, eventually, [the petition] to be brought to the sheriff's attention that, even if this is something that [he] may not want implemented, the majority of the Frederick community would like to see it happen," Cumber said in an interview June 28.
Jenkins said his agency looked into purchasing body-worn cameras in 2016. The agency ran several training scenarios, including use-of-force situations, to allow the sheriff and his command staff to evaluate the cameras, Jenkins said. 
"We found many deficiencies in what the cameras actually captured. In force situations we were not getting the video we expected to get. Actions taken by deputies were not captured on video that you would expect would be captured," Jenkins said. "That reinforces my belief that it is a mistake to rely on [the] technology. … The video did not capture entire sequences of events which is critical in investigating and reviewing uses of force."
Jenkins also said body cameras can fall or be knocked off of officers and will sometimes fail to record. Jenkins said he determined that the cost of buying the cameras, the equipment to store data and potentially hire new staff to maintain the database outweighed "the very limited benefit" of the devices.
"The other part of the equation is the fact that we do not experience the types and numbers of situations in Frederick County that necessitate the implementation of body-worn cameras," Jenkins concluded.
Cumber acknowledged some camera footage, particularly during a physical struggle, can be unreliable. But with careful policy writing, an agency could ensure the cameras are used to put police interactions with members of the public into context, she said. For example, if an agency dictates that cameras be turned on before an officer makes contact with someone on a call, the information captured could be very useful.
"Every part of an incident, even leading up to a use of force is important to understand the situation and maybe the escalation of that situation," she said. "Even words exchanged between an officer and a civilian can be incredibly important to finding out how that incident occurred and how the use of force started."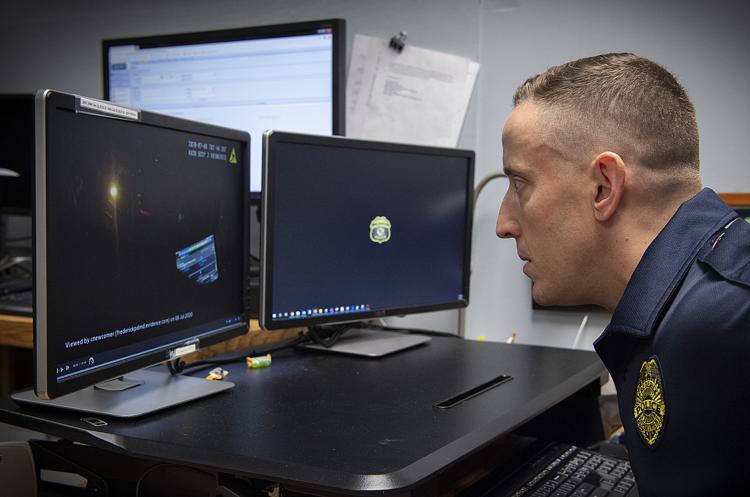 Frederick city officials, including commanders of Frederick Police Department, also differ with the sheriff when it comes to the benefits of body-worn cameras. City police rolled out the technology in 2016, the same year the sheriff's office completed its assessment. 
While not all of the department's hopes for the technology came true — agency commanders originally predicted the cameras would help reduce use-of-force numbers, which have actually increased each year since 2016 — the department stands by it decision to implement the technology. In fact, by the end of the summer, police commanders plan to add close to 60 new cameras to its initial compliment of 18 chest-mounted devices. 
Moving beyond the data captured by the cameras, acting Chief Patrick Grossman said the cameras provide other important benefits to police agencies, especially at a time when tensions are high and law enforcement is under intense scrutiny. 
"There are so many facets to a body camera program. It provides a multitude of things, from an evidentiary standpoint to providing proof beyond a reasonable doubt in court," Grossman said. "It also provides a level of transparency for a public agency like the police department. [The cameras] can help us build and maintain credibility within the community, and that's incredibly important."
Jenkins was not alone in his opposition to body cameras, however. Frederick County State's Attorney Charlie Smith has argued against adding more body-worn cameras to area police agencies.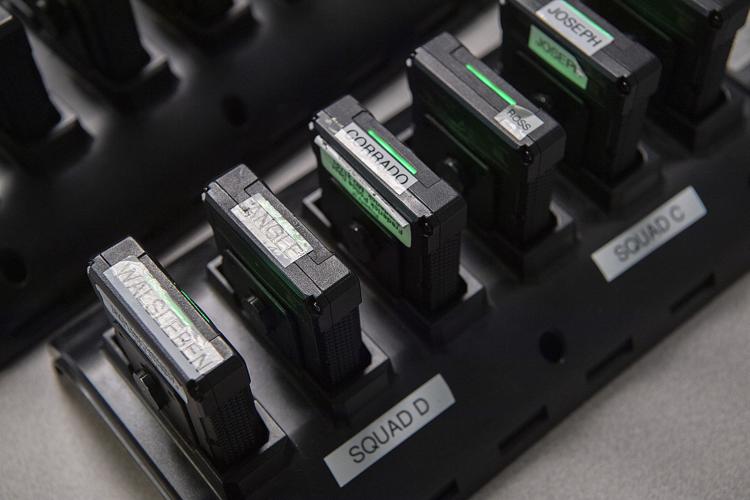 Smith's conclusion weighs the cost of implementing the technology, along with the cost of storing the data and the expense to review the footage prior to its use in court against the "marginal benefit" the cameras provide, he said.
"Yes, they have benefit, especially to dispel or confirm reports of police use of force. But what looks to be millions of dollars in the long term to primarily aid in a handful of cases does not make sense to me, especially with the proliferation of camera phones," Smith said.
As a direct result of the Frederick Police Department adding new cameras, Smith said he was forced to request $353,512 be added to the state's attorney's office's budget. A total of $7,205 was needed for new technology to review and store the footage and $346,307 was to hire an additional assistant state's attorney and four investigators, according to data provided by the state's attorney's office.
On the other hand, the Montgomery County State's Attorney's Office accepts the expense of county police using body cameras, said Ramón V. Korionoff, that office's public affairs director.
"The Montgomery County SAO supports the use of [body-worn cameras] by law enforcement. The benefits do outweigh the costs: the public is protected, the police have a record of how well their officers have interacted with the public and we often have video evidence in our prosecutions," Korionoff said in an email.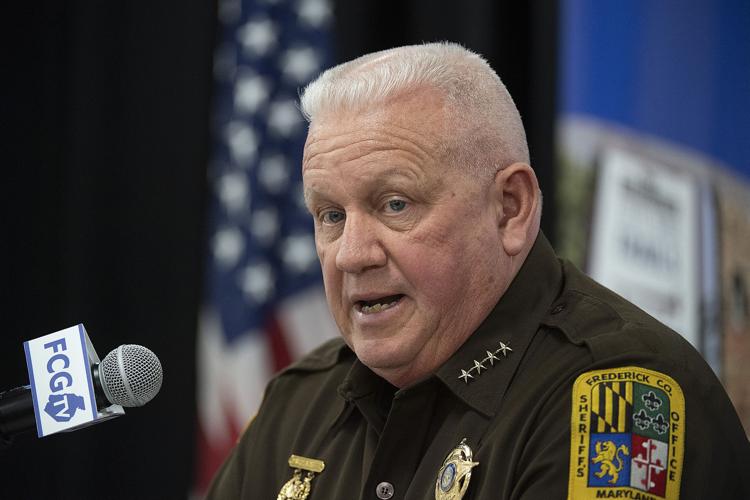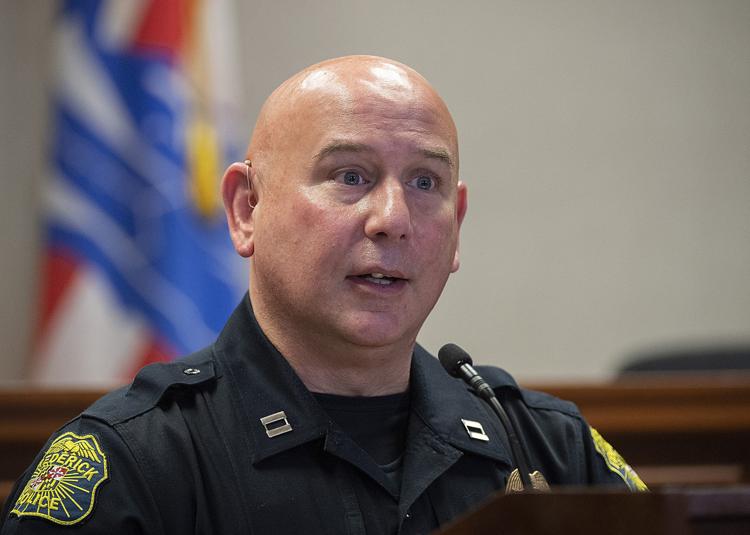 Rather than resisting county elected officials' decision to fund cameras for police officers, Montgomery County prosecutors tried to work as closely as possible with police to prepare their budgets and determine what additional expenses would be reasonable for the implementation and continued use of the technology, Korionoff said.
As of 2020, approximately 950 Montgomery County police officers were trained and equipped with body cameras, according to Sgt. Rebecca Innocenti, a department spokeswoman. Each officer is equipped with two cameras, one of which is worn while the other is left charging at a district station. The department also has spare cameras, bringing the total number of cameras to 2,096, Innocenti said.
Montgomery County police also employ one full-time quality assurance professional, a sworn officer and four additional civilian staff in its body-worn camera program, according to Innocenti's data.
The department's set-up was designed to ensure the maximum possible number of camera-equipped officers were assigned to a given shift.
"Forward-facing officers that are in uniform and interact with the public on a daily basis wear a camera. This includes every patrol officer who is on a shift in a police district. So, every officer on a shift wears a camera," Innocenti wrote in an email.
Cumber said she would like to see such complete coverage in Frederick County. But even taking steps toward implementing a program, like Frederick Police Department did in 2016, would be a positive step for the sheriff's office, she said.
Body cameras aren't the only solution, Cumber said. But, until more holistic solutions arise to decrease use-of-force incidents and police violence they're a beneficial tool, she said. 
"Body cameras are necessary to hold not only the police accountable with the amount of power they have, but just to make sure that they're staying safe with the community," Cumber said.