Lori Wriston wants women to dream bigger than they have been.
Wriston was the keynote speaker at the International Women's Day Expo at the Elk's Lodge on Saturday. Although International Women's Day is Sunday, March 8, the event was meant to have women come together and celebrate one another.
Wriston said that her biggest challenge in the past, despite facing many obstacles being a woman in business, was herself. She didn't believe that she could do the things that she wanted to do.
"You don't have to be limited by other people's opinions," she said.
Susann Posey and Peggy Corley, who attended the event, said that they like to attend women's events and support women creators. However, they couldn't find many events for women's day in the area.
The women drove down from Waynesboro, PA. Posey said that she heard about International Women's Day on TV multiple times this week and was surprised that there weren't more events.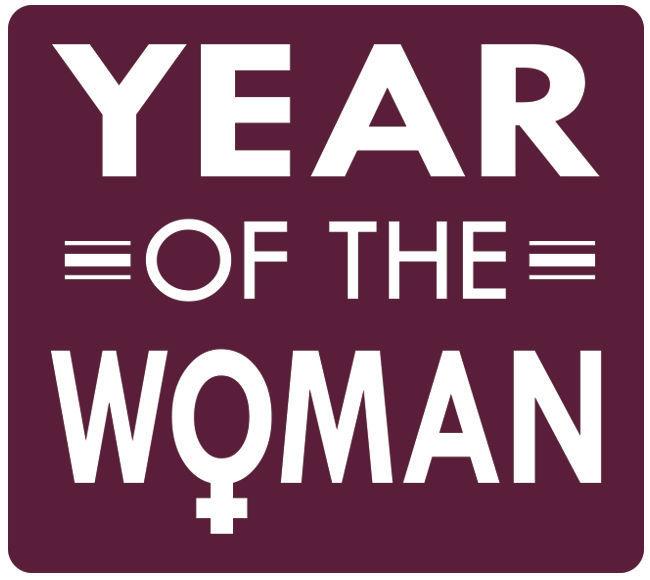 They were excited that it was getting a bit more attention, though. The two said that equal opportunities for women are much more plentiful than they were when they were growing up.
"We've seen a lot of changes throughout the years," Corley said.
International Women's Day has been celebrated for well over a century, but was officially recognized by the United Nations for the first time in 1975. This year, the theme is "Each for Equal," pushing for gender equality across all aspects of society, including businesses, government, healthcare and sports.
The expo was moderately attended — Cindy Burgener, the owner of Tri-States Events, who planned the event, said that about 45 people had purchased tickets and another 70 tickets were given away over the radio and other outlets.
In addition to speakers, there were several vendors selling both handmade goods and items from larger companies, such as Mary Kay and the Pampered Chef.
Renee Tiffany of Montgomery County was selling her homemade coasters under the company name Moms are Best Designs. She doesn't consider her items to be gender-specific because her coasters come in all designs and, as she put it, "anybody can use a coaster."
The Frederick County Health Department WIC (Women, Infants and Children) Program also had a booth, handing out information about WIC benefits, who is eligible and how to apply. Katie Li, outreach coordinator, said that this was a great opportunity to interact with the women in the county.
The program was invited to the event, and Li was especially receptive because the proceeds from the event benefited Heartly House.
"We were really excited to be supportive of that goal," Li said.
Before Wriston's keynote address, Miss East Coast World 2020 Carisa Fazenbaker, emceed a fashion show from Posh Boutique in downtown Frederick. Other Miss Maryland participants, including Miss Frederick Jill Thomas, modeled the items.
In addition to Wriston's talk, there were speeches from Fazenbaker and activist Isabella Levy.
Wriston said that at one point, she didn't like going to events meant only for women. She once went to a women's retreat at her church for a weekend because her husband encouraged her. By the end of the weekend, she loved it, and sought out other events like it.
"I think anytime we cannot together with other women and celebrate ... it is a good day," she said.