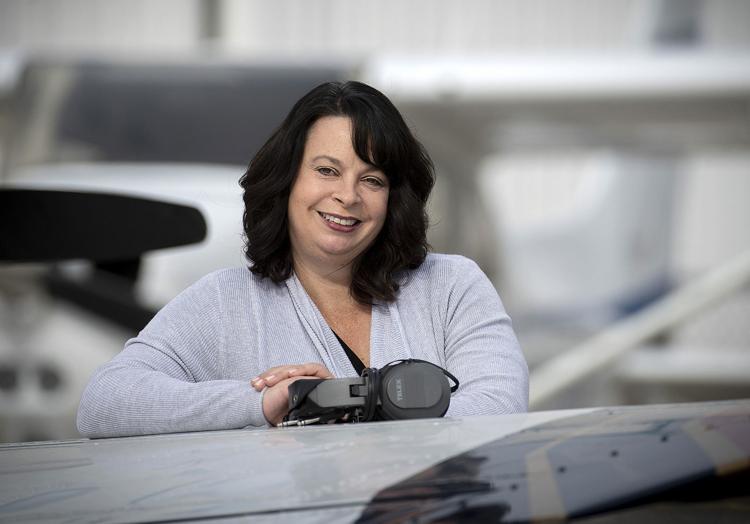 When Elizabeth Tennyson began flight school about 20 years ago, she did not have a single female instructor.
It wasn't out of the ordinary — only 7 percent of active pilots are women, according to FAA Airmen Statistics. But Tennyson grew up following the career of astronaut Sally Ride, who had attended her high school years before she did. She never believed that she couldn't fly.
That didn't stop men from making sexist remarks to her during her training, and well after. She was groped and grabbed by male pilots. They called her "little girl."
"Thankfully, I think that would be totally unacceptable today and I don't think you would run into it so much," Tennyson said.
Women play plenty of roles in businesses in Frederick County, including in industries that are usually male-dominated, such as aviation, craft beverages, clergy and construction. And while many of these women have experienced challenges along the way, they say that for the most part they feel welcome.
They feel welcome enough to want to encourage other women to join these career paths, too.
Now, Tennyson is the director of the You Can Fly program at the Aircraft Owners and Pilots Association (AOPA) at Frederick Municipal Airport. She encourages more people to learn to fly, which she says is much easier than most people would think.
"I hear all kinds of things, you have to be a math genius, you have to be really good at science, understand physics. You really don't," Tennyson said. "You can learn everything you need in the process, and most people could learn to fly — almost everyone."
The You Can Fly program brings aviation curriculums to 5,500 high school students in 34 states. About 22 percent of the students enrolled in the program are female.
"We're not there yet, but we're showing young women that there's a place for you here," Tennyson said. "And there's an opportunity for you here, and you can do this."
According to Boeing, about 212,000 new pilots and 193,000 technicians will be needed before 2038. Tennyson hopes that programs like You Can Fly can encourage more people to join.
"There's a huge awareness in our industry that there are great opportunities, and that if we're going to grow in aviation, and we're going to fill the pilot shortages that exist right now, we need to attract people who we've never attracted before," Tennyson said. "And women are a big part of that."
Kristine Yaroschuk is a civilian pilot for Maryland State Police Trooper 3 in Frederick. Although she always knew she wanted to fly, she didn't realize that it was a viable career option until she was in her 30s.
She was paragliding in California when a helicopter had to come pick somebody up during a rescue. When she saw the helicopter land, she knew that was what she wanted to do.
"If you've ever been under a helicopter and felt the thump, thump, thump, through your body, it's an incredible experience. That's honestly what got me," Yaroschuk said.
Working for the state police worked out well because it would allow her to stay in one place instead of moving around a lot, which was important to her because she wanted to start a family.
Looking back, she realized that she did not have a single female flying instructor, either.
She's the only woman at the Trooper 3 aviation hangar, but she gets along fine, she says. She did have to claim a restroom as her own, however, since beforehand, the bathrooms were only used by men.
She hopes that she can inspire more kids to go into aviation by bringing the helicopter out and doing demonstrations, which she says the children always enjoy.
"The parents are saying, 'You can do this.' And they should say that," she said. "I didn't know."
Opportunities in construction
The construction industry might bring to mind images of men operating heavy machinery in hard hats, but several women in Frederick have been breaking the mold by owning their own construction businesses.
Similar to aviation, a labor shortage in construction has been plaguing the industry for years. Denise Jacoby, executive officer of the Frederick County Building Industry Association, has been trying to encourage more women to get into construction through apprenticeships and educational opportunities.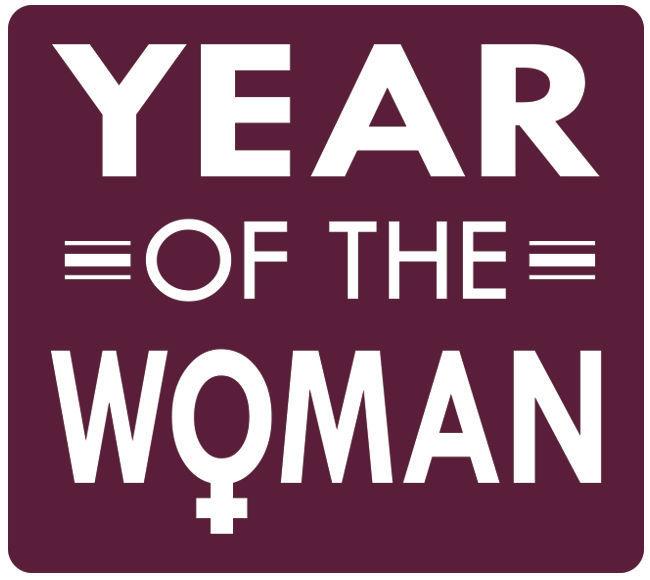 She believes the more young people who see that a career in the trades is possible, the more likely they will consider it a future career option. She also sees fewer barriers for women in the construction field than there might have been in previous decades, when much of the equipment required brute strength. Most construction equipment nowadays is automated.
"We're at such a critical shortage, if we're not looking at our female employment, then we're not doing our job," Jacoby said.
She still sees a gap in women who work in construction, but recognizes that many women own their own construction businesses, especially in Frederick County.
"We do everything that we can to show young women that they have opportunities in the industry, all the way up to business ownership," Jacoby said.
Melody Hurd, co-owner of Hurd Builders, has been working in the construction industry for 33 years. The main challenge she experienced when she started out was being paid less than her male counterparts. She took it in stride as an educational experience.
Now that she owns a construction company with her husband, she says that she feels respected in her position.
"For any young woman out there, I would say that going into the industry is fantastic. If you don't know something, you just ask and you'll find that people are willing to help, as in many other industries, and if you work hard and you work hard at what you do, you will be respected by the men in other positions," Hurd said.
Jessica Underwood, who owns JR Capital Real Estate in Frederick, agrees.
"I believe the issue is simply that many women just don't know it's a possibility for them. My experience is that men in construction love having women around, including the unique talents and perspectives they bring to the table," she wrote in an email.
Making their mark in brewing
Craft beer reaches a much farther audience than men with beards and beanies, especially in Frederick — but the industry is still struggling to bring more women into employment roles. According to an Auburn University study, about 29 percent of craft brewery employees are women.
Carly Ogden, co-owner of Attaboy Beer, admits that she doesn't really love brewing beer herself. Her husband and their team of brewers handles that. But she does love the marketing side, drawing on her experience in design, and she essentially runs the show.
"I think it's just like any industry that's very female-dominated or very male-dominated, it's hard to be those early people, that you know, storm in and start changing things," she said. "And when you do have women at the top ... as just a young woman, you can aspire to it."
Ogden said that craft beer is an industry that is becoming more welcoming and open to women. In the past, she has seen beers named crude or sexist things, oftentimes by breweries whose entire staffs are male — but she says that's definitely out of style now.
"When you come here at night, I would say half the people here are women," Ogden said. "And they're drinking beer just alongside of men. So to act like they're not valuable members of the beer community … is so out."
Monica Pearce, owner of Tenth Ward Distilling, has always loved whiskey. When she saw the craft distilling industry begin to boom, she decided to open her own distillery.
While she doesn't do the distilling herself, she handles customer service and marketing. And she's an expert on Tenth Ward's spirits — even if her customers don't always believe it. She's had several men talk over her and her female employees while they are doing tastings and explaining the distillery's different spirits.
"Those are the guys that are what we call the mansplainers, where no matter what you say, they're still going to talk over you and tell you what they know and seem to think that they know more than you do," she said.
Overall, though, she said that being a woman-owned distillery has become part of her brand and that the craft distilling community, especially in Maryland, is accepting.
She encourages women who want to get into distilling to look for local opportunities, since the industry is coming up.
Ogden advised women start with home brewing, since beer can easily be made at home. And it's much easier to get a job at a brewery if you have done some home brewing.
While the industries may be different, the women mainly echoed the idea that there is a place for women in any male-dominated industry.
"If it calls you, go charge at it," Yaroschuk said. "Don't stop."