Frederick County's economy has been consistently growing for years, with the arrival of new businesses big and small. And there are lots of people to thank for that, from the Offices of Economic Development to the Frederick County Chamber of Commerce.
But there are also lots of individuals pushing for the success of Frederick businesses. Some are small business owners carving out a space for themselves. Others are leaders of nonprofits. Still others are turning around 175-year-old companies.
Here are five Frederick County women who have been influential in the business community.
Amanda Haddaway
As many great stories start, Amanda Haddaway found her passion in human relations by accident. She had interned for an IT company while she was in college that later extended her an offer to write reports, putting her new communication degree to use.
After the project she was working on lost government funding, the company asked her to internally apply for a human resources position in recruiting. She got the job.
"I really liked the fast paced environment," Haddaway said. "A lot of things going on at once, I was responsible for dozens or more positions at one time so there were a lot of moving pieces and every day was different."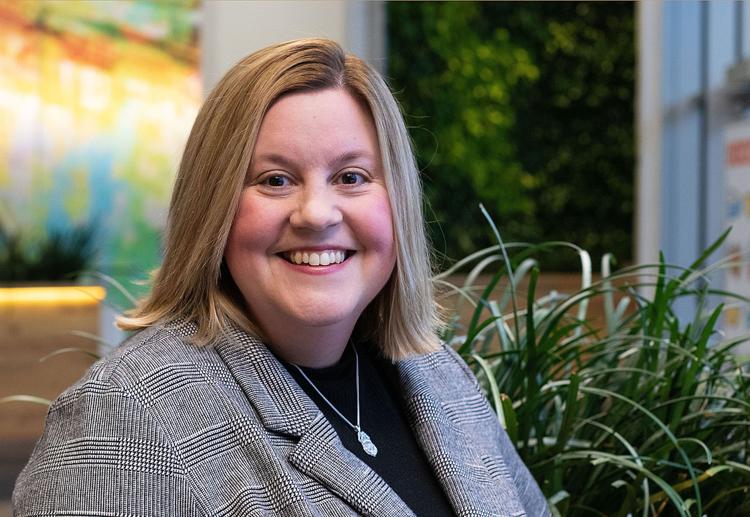 After 11 years of working in internal HR positions, Haddaway decided to make the leap to open her own consulting business. She had been doing freelance consulting work for about three years at that point, and wanted to expand those services into an entire business: HR Answerbox.
While she was confident about consulting, starting her own business and leaving her full-time job was still daunting.
"I remember having a conversation with my husband and saying, 'I'm going to give this a shot for six months and see how it goes... if it doesn't work out after six months, I'll go and look for a real job,'" Haddaway said.
That was five years ago. HR Answerbox continues to provide consulting and training services to a wide variety of clients.
Haddaway is continuing to expand her offerings during the pandemic. In October, she'll be launching a virtual managerial program called New Manager Bootcamp for people who have just been promoted to managerial positions.
"One of the best things [about having my own business] is the flexibility particularly during this crazy pandemic time," Haddaway said. "It's been really great that I have been able to still run my own business. Ultimately, I'm responsible for the success of the business."
Kara Norman
Kara Norman loves cities. She likes walking around instead of driving, looking at the historical buildings, and speaking with the owners of the small shops and restaurants. So it makes sense that her job works so closely with downtown businesses, as the executive director of the Downtown Frederick Partnership.
During her tenure, Norman has overseen the partnership's rollouts of new programs and events, and seen a variety of businesses open downtown.
"I feel there are so many opportunities in downtown Frederick that the biggest challenge is sometimes identifying what to work on first and how ... to say no to things you really want to do," Norman said. "But there also has to be a realization that one human being, or even a group of human beings can only accomplish so much."
While the partnership has plenty of projects and accomplishments to be proud of, Norman is most pleased by the downtown businesses that have withstood the unprecedented global pandemic. With the lack of events like Alive @ Five, the partnership is currently relying on donations from the community in addition to state and local funds.
"And I'm really grateful and proud that the community sees us as a valuable and important resource in our community and they make not only a commitment of time but a commitment of their financial resources to support the organization in that way," Norman said.
Her favorite part of her job is interacting with the business community, which she gets to do on a very regular basis.
"It's really interesting to see the paths that people have taken to become small business owners, and it's also interesting to learn more about what they're passionate about," Norman said. "... You see how that comes through in what they offer in their business and how they operate their business."
Cheryl Cioffi
When Cheryl Cioffi was a kid, she wanted to operate her own ice cream truck one day. But her path ended up taking a much different route after she took a nursing assistant job at Frederick Health Hospital in 1995.
After graduating from Frederick Community College's nursing program and working her way up the leadership path, Cioffi is now the chief nursing officer and chief operating officer of Frederick Health.
"Health care is such a fantastic industry to be in, not only do you have the chance to serve other people simply by helping them in their most vulnerable moments when they're experiencing health care issues and have health care needs," Cioffi said. "But also as a person who works in health care, the opportunities are endless."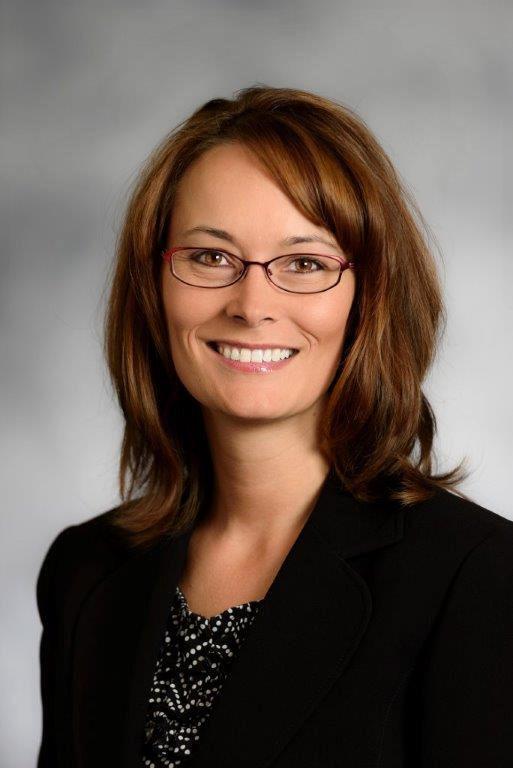 Cioffi thrives on the collaboration she has with her colleagues, who span a variety of roles within the hospital. She likes being a part of decisions that will better the care of the patients, and make the hospital a better place to work.
She said a lot has changed in the industry since she started, including the workplace culture, and the amount of women in leadership roles.
"It was typical and traditional that in health care, especially on hospital senior leadership teams, it was typically in the only role in that group that was female was the [chief nursing officer]," she said. "And we've seen so much change. In our organization, about 60 percent of our leadership team is female."
Cioffi has been leading Frederick Health toward magnet recognition from the American Nurses Credentialing Center, which only eight percent of hospitals in the United States have received.
Looking back on her previous achievements, Cioffi is most proud of being able to help other professionals along their health care journey.
"I've had the opportunity as a leader, as an educator, as a clinician, to mentor people and help them grow in their roles and help them grow along their career paths," she said. "So I think that's what I'm most proud of is having the opportunity to do that for other people and be part of their success.
Nancy Newmister
Nancy Newmister didn't expect to end up in the insurance business. But once she started — after a suggestion from a lady at her church — she knew it was the field for her.
Newmister got her first insurance job at just 19 years old, while she was studying at Rutgers University. By the time Newmister moved back to Maryland to take the job as president of Frederick Mutual Insurance Company in 2016, she had worked at large firms in both North Carolina and Virginia. All that experience gave her the expertise she needed to look at FMIC, its people, its products, and figure out how to best move forward.
"We emerged as a team saying, you know what, we're a 174-year-old startup," Newmister said. "And we declared that in the marketplace. We're changing everything. We had new agents, new products."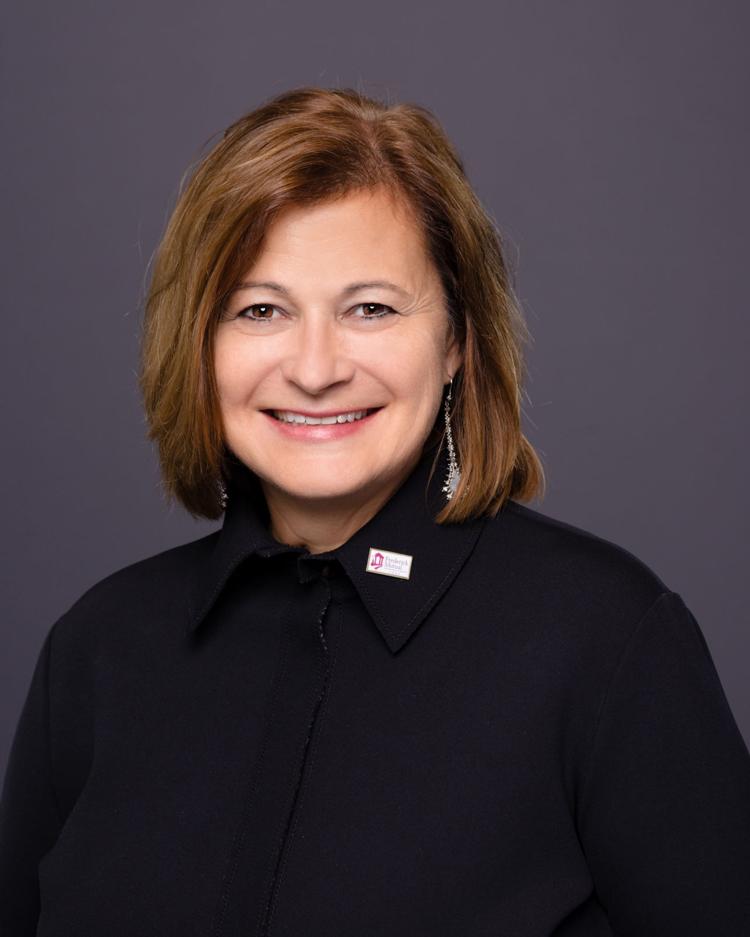 Newmister loves working with people who are passionate about the company and helping them develop a plan for themselves. She finds it especially important to learn about the hopes and passions of the women at the company, who are at least slightly less likely to advocate for themselves as their male employees, she said. Over the years, she's seen women juggling families and work and not be sure what to prioritize, as well as women who know exactly what they want and work hard to get it.
"We have to promote ourselves to some degree to let people know that we want to move up. It's not going to just be a tap on the shoulder, no matter how good a job you do," she said.
She encourages young people to look at insurance as a career path, although it may not be something they learn about in early schooling or see as a popular college major. There are several different paths to take within the industry, too.
"When I think about Frederick Mutual, I think our future is in the next generation as well," she said. "And I'd love to see more young people seeing the opportunity for insurance."
Monica Pearce
Monica Pearce has been a game-changer in Frederick's craft beverage scene since she opened Tenth Ward Distilling, the first woman-owned distillery in Maryland, in 2016.
A long-time whiskey enthusiast, Pearce knows her stuff. Since opening Tenth Ward, the business has moved to a location on Patrick Street and introduced cocktails to its lineup of offerings.
After being inspired by the craft brewing and distilling movements, Pearce was ready to quit her job and open her own distillery in Frederick, where she grew up.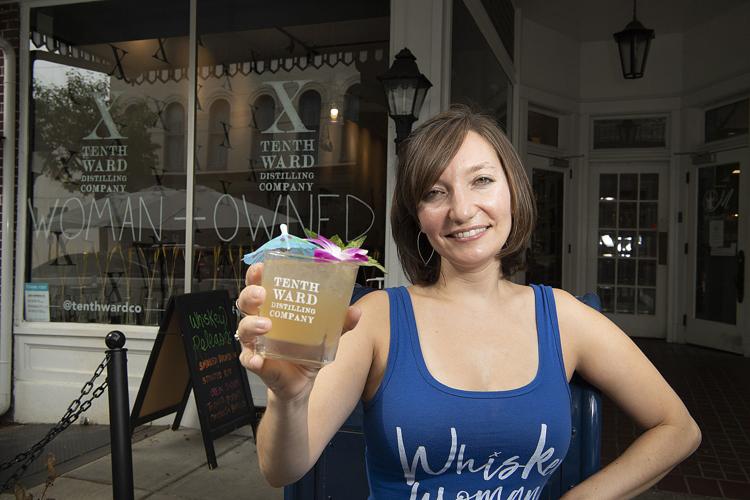 She said she's had many challenges to overcome. First getting the business off the ground without expensive consulting or a handy how-to guide in how to open a distillery. She ended up taking lots of people out for lunch or drinks to get their advice and opinions on the business.
Throughout her time as owner of Tenth Ward, Pearce said there have been several times where male customers do not take her or her female bartenders seriously. At tastings and festivals, she's had men question her knowledge of whiskey or the other spirits Tenth Ward produces.
"I think 50 percent of our customers that enjoy even just straight spirits and whiskey are women," she said. "And people don't realize that."
Pearce would tell women who are interested in the craft beverage industry to put themselves out there for jobs that they feel might be too niche for them to pursue.
"People sometimes see these places as being these really cool, untouchable places to work. But I've hired so many people just off of an email that said are you hiring and then I check their references and their resume and it's amazing," Pearce said. "And you can always start at the bottom. You can ask if you can apprentice, offer your time for free on the weekends and grow from there."