Despite pandemic-induced delays and presumed restrictions in the months ahead, the Holzberger family is looking forward to finally welcoming guests to their family-friendly Fourth Dimension Fun Center in just a few weeks.
The indoor entertainment center will bring a central location for laser tag, arcade games, bowling and escape rooms to Frederick.
General manager and co-owner Brian Holzberger said the business only needs to obtain one more permit before its grand opening on Dec. 28. The center was originally supposed to open this summer, but it got pushed back after delays related to the COVID-19 pandemic. While the delays were frustrating, Holzberger said the desired feel and atmosphere of the center has been achieved.
"I'm hoping that we provide the quality experience that we expect to be able to provide," Holzberger said.
The 37,000-square-foot space will initially operate at 50 percent capacity due to COVID restrictions and will also not hold events for the time being. It's a complicated time to get into the indoor entertainment industry, the owner said.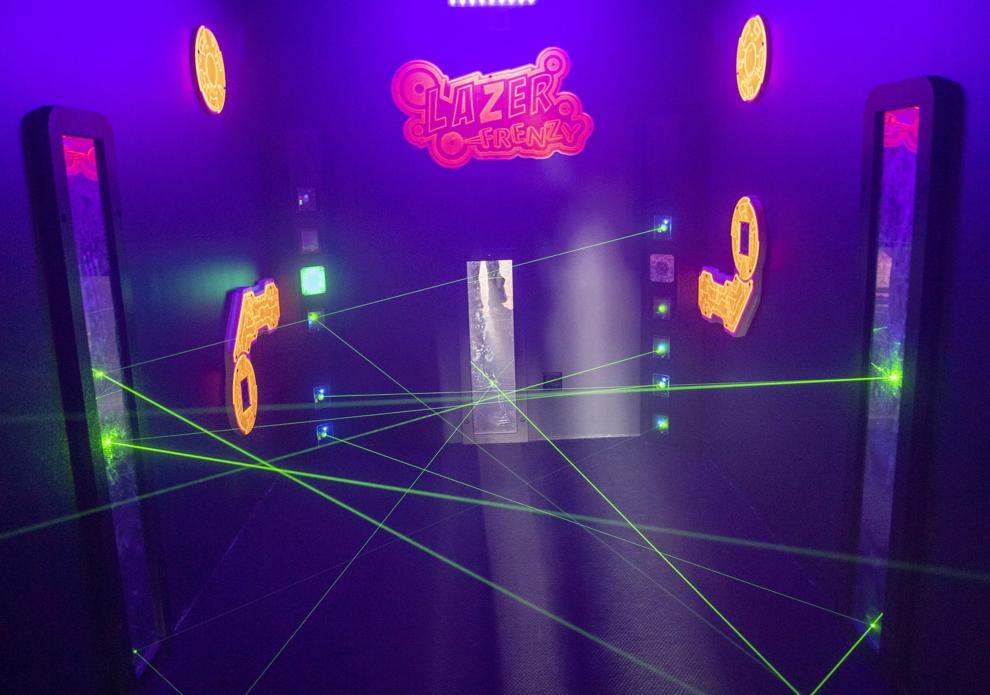 "I'm relieved and stressed out at the same time," Holzberger said about finishing work on the facility. "I'm happy that we're through the construction phase, but very concerned as to what the future will hold with us getting through COVID and getting our name out into the public."
Holzberger suspects demand for entertainment options will be high, especially for families who have been stuck in the house and looking for an outlet for their kids. He said the staff will remain vigilant to ensure the 50 percent capacity and social distancing rules are followed.
"We'll have people roaming our arcade, sanitizing machines, the balls on the bowling lanes will get sanitized in between games," Holzberger said.
The building has 10 bowling lanes, which use string bowling technology. It's less finicky than normal bowling lanes, said co-owner and Brian's mother Diana Holzberger, and doesn't require as much upkeep. However, during the pandemic, only every other lane will be in use.
"It will change by the hour," Brian Holzberger said. "So if it's an odd hour you'll bowl on an odd lane, if it's an even hour you'll bowl on an even lane."
The bowling area will be serviced by waitstaff for food and beverage and also features four, 200-inch screens. There are also two other dining areas within the building.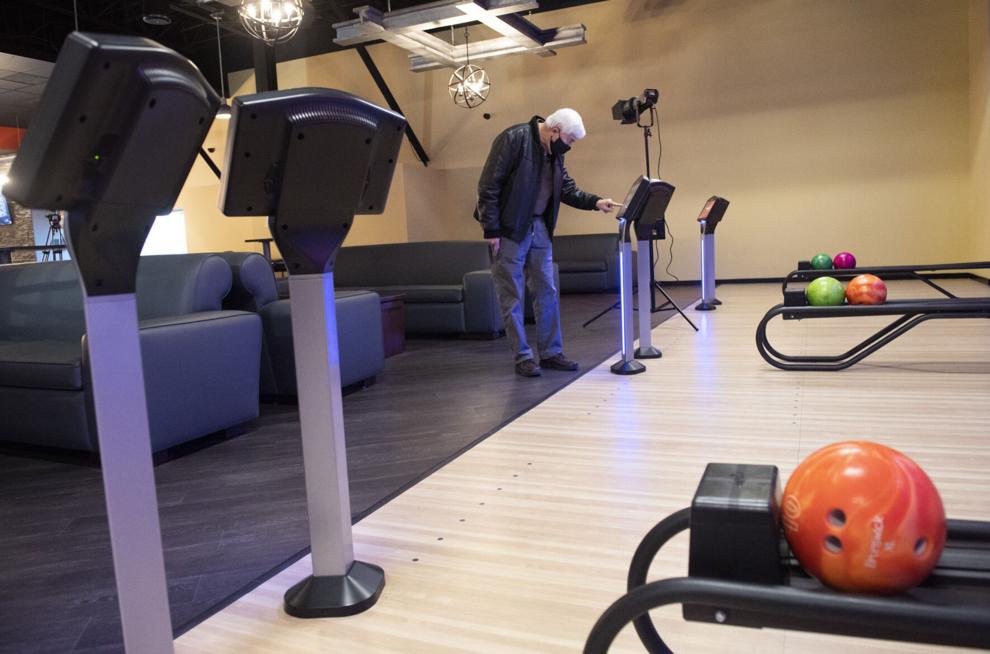 Shuffleboard, billiards and other table games are available by the bowling alley, while another 6,000-square-foot arcade space offers more for kids. One of its offerings is a 3D virtual reality ride where riders will use blasters to shoot targets at the screen while seated in moving chairs. The Holzbergers compared it to the "Toy Story" ride at Disney World.
The laser tag is loosely based off of "Back to the Future," Diana Holzberger said, with a clock tower and a car resembling the DeLorean hanging from the ceiling. Players will have the option of playing with different styles, including regular teams, Capture the Flag, and "Zombie Mode." There is also a laser game where players must navigate around the lasers and beat the clock.
Lastly, two escape rooms are also on-site, one that is themed like a mineshaft and another like a submarine. The escape rooms were designed by Studio 41b, a company based in Florida.
Fourth Dimension Fun will operate 11 a.m. to 10 p.m. Monday through Friday and 9 a.m. to 10 p.m. on Saturday and Sunday. Brian Holzberger said the company planned on staying open later on the weekends, but they are currently at the mercy of Gov. Larry Hogan's order that food and drink establishments must close at 10 p.m.
In addition to pizzas, burgers and appetizers, Fourth Dimension will have a full bar with 20 taps of local beer. Brian Holzberger said he is still hiring line cooks.
Despite the tough times, Holzberger looks forward to welcoming patrons.
"I always wanted some place that I could take my parents and my kids, and we all have something that we love in the same place," he said. "And I think that's what we've got here."