With ways of preventing the spread of the COVID-19 virus occupying everyone's attention, two Frederick distilleries are using byproducts from their distilling process to create hand sanitizers to help limit the spread of germs.
McClintock Distilling Co. recently received a shipment of vegetable glycerin, a product used to make hand sanitizer, and will make a first batch of about 270 gallons of sanitizer for emergency responders, assisted living communities and retirement homes, said Braeden Bumpers, the company's co-owner and distiller.
"We want to make sure the people who actually need it most get it," Bumpers said.
While the company will stay in full production of its usual products and use part of the distillate byproduct to make the sanitizer, they wanted to do what they can to help.
They have the alcohol production aspect down, and they're using Food and Drug Administration guidelines for making the sanitizer, Bumpers said.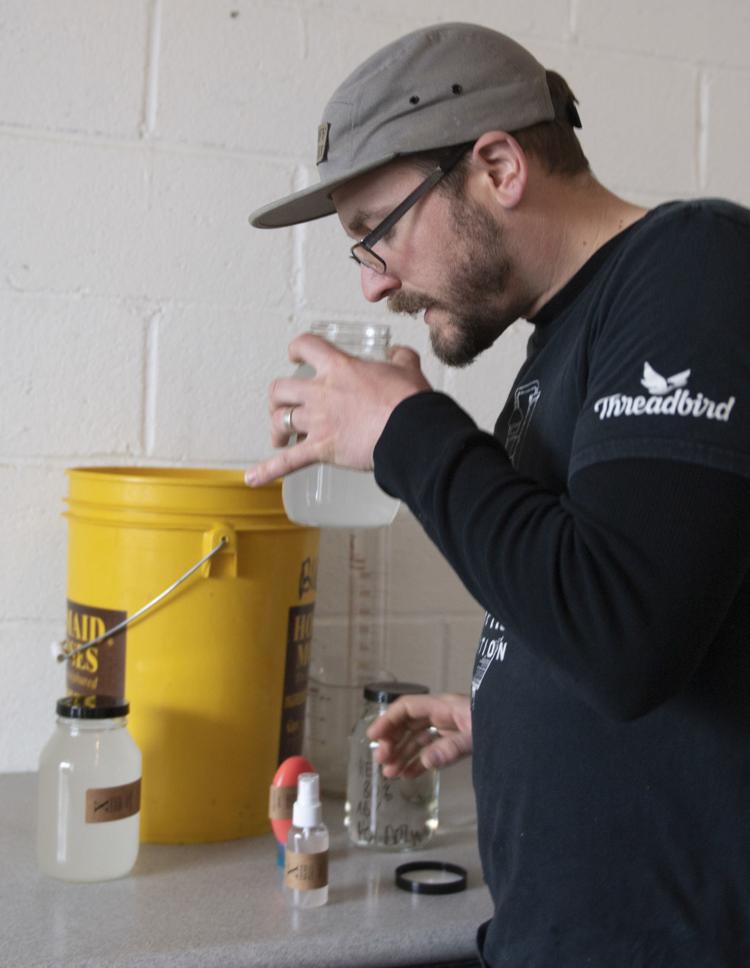 "We're built to produce large quantities of ethyl alcohol," he said.
Meanwhile, Tenth Ward Distilling Co. has been producing small bottles of sanitizer made from their distillate to give away to their to neighbors and customers, said Monica Pearce, the distillery's owner.
Some distilleries already use the distillate as a cleaning product, she said.
So far, they've made about 40 individual bottles, and just ordered about 200 bottles that they'll fill.
Pearce said she's not sure whether they'll continue to make it after those batches are done.
Like McClintock, Tenth Ward will continue to make their spirits.
With Gov. Larry Hogan's order limiting restaurants to drive-through, carryout and delivery options affecting the company's East Patrick Street tasting room, Tenth Ward has moved to credit card-only curbside pickup to get their products to customers.
Because of government regulations, they're not allowed to sell the sanitizer or use it as a promotional item. And Pearce was quick to add that they're not making any medical claims about the product's use, and it shouldn't replace precautions such as people washing their hands.
"It's kind of become a fun little side thing that we do to support the community," she said.