Sabillasville Elementary School will remain open for the 2020-2021 school year.
The Frederick County Board of Education took an unexpected turn Wednesday night and voted unanimously to extend the discussion regarding the possible closing of the school until the end of the year.
Parents, staff and community members from Sabillasville have been advocating to keep the school open after the topic of closing it was brought up at a board meeting in January.
The decision to delay a vote on the future of the school was brought on after a report prepared by FCPS staff was presented to the board that examined factors such as financial considerations, student relocation and transportation if Sabillasville Elementary were closed.
After the report was presented, board member Liz Barrett said she did not feel comfortable making a decision of such magnitude in so little time.
The board was originally scheduled to make a decision on whether or not to close the school on March 25.
"I feel a little artificially constrained by this deadline which we set for ourselves," Barrett said.
By law, the board would have to make a decision by April 30 to close a school for the following school year.
Barrett said she thinks there are possibilities that would allow the school to remain open that have not yet been explored, such as bringing alternative educational or county programs to Sabillasville Elementary to maximize the use of the space.
Barrett then motioned for the board to have a conversation with officials from Frederick County and other organizations in the Sabillasville community to examine and discuss those possibilities that would bring more people or students to the school in order to keep it open.
The board voted 6 to 1 to approve Barrett's motion. Board member Michael Bunitsky opposed it.
After that vote, board President Brad Young motioned to extend the conversation and decision around the possible closing of Sabillasville Elementary until Dec. 31, 2020. This would mean that the school would remain open for the 2020-2021 school year while the board examines more options and data and continues their discussion with members of the community and others.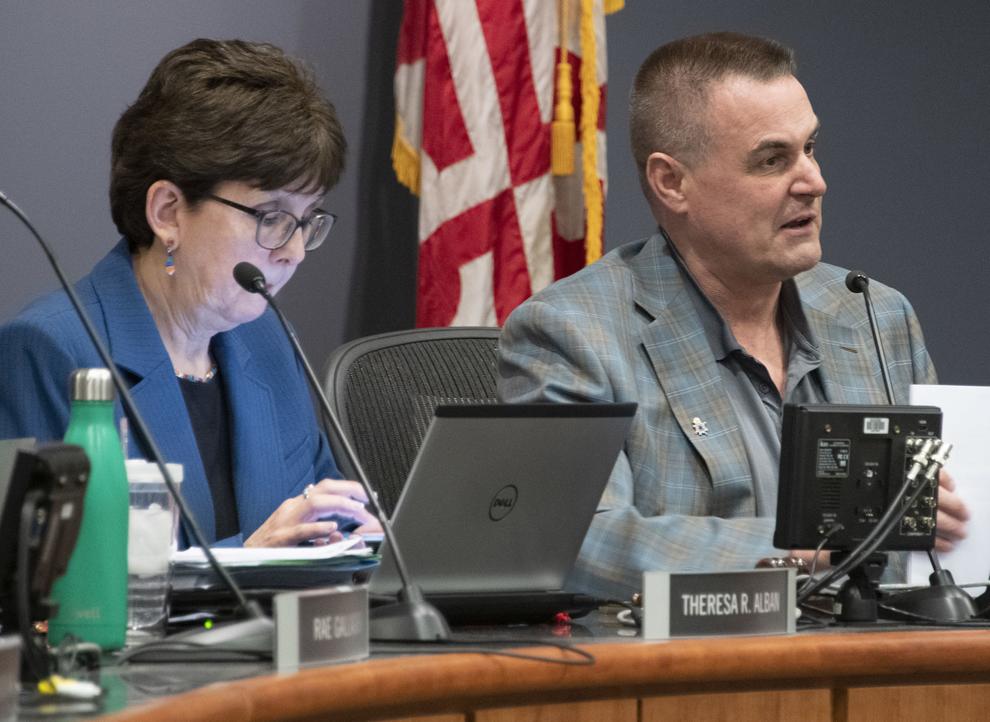 Kelsey Norris, a parent of a student at Sabillasville Elementary, said she was relieved by the board's decision.
"I think we're going to sleep tonight, finally," she said.
Heather Sparkman, who also has a child who attends Sabillasville Elementary, agreed and said she was more shocked than anything.
"We did not come in here thinking that [would happen] at all," Sparkman said. "We're very thankful, because they didn't have to do that."
Although the school will remain open for the next school year, it is possible that the board could vote to close the school for the 2021-2022 year by the new Dec. 31 deadline.
Norris said she understands the possibility and knows the fight is not over, and she is happy to have the opportunity for a more inclusive and in-depth conversation.
"We know there's a lot of work ahead of us, but ... this is what we wanted — a chance to work with them," Norris said. "And hopefully we do get to continue to work hand in hand with them to find a solution."
School Superintendent Terry Alban said she feels the board took the right direction for this moment in time.
"I think it was a good place to land," Alban said, adding that she is open to looking at other ways to keep the school open.
"The community gave us some options. Some of them aren't going to work. I'm hoping we'll find some more out there," she said.
The public hearing that was supposed to take place on March 11 at Catoctin High School regarding to possible closing has now been canceled.
Young said at this point the next steps are still unclear but that meetings with the Sabillasville community and other relevant organizations would be scheduled in the coming months.
"The community asked to step up and come up with other options, and I'm ready to step up," he said.