Julian Nelson has always loved the crossing guards at his school. Every morning when Julian walks over to Lincoln Elementary School from his Frederick home nearby, he gazes at crossing guard Sherelle Edwards and her stop sign with wonder.
Julian, 4, attends a pre-K program at Lincoln Elementary and is nonverbal, said his father Dave Nelson. The youngster isn't able to say how much he admires Edwards or the work she does, but one can easily see the esteem Julian holds for the crossing guard as he interacts with her.
The two's relationship was commemorated in a heartfelt moment this month, when Nelson was given a chance to be a crossing guard himself thanks to school resource officer Sgt. Rebecca Carrado.
"He adores [Edwards], and every morning he wants to hold the sign and stop the cars, so we thought it would be fun to get him his own outfit," Carrado said.
Julian was given his own neon yellow traffic vest and a little stop-and-go sign that lights up.
"He was so excited," Carrado said. "He put on [the vest] right away."
Nelson described his son as energetic, unique and someone who gets along with everyone.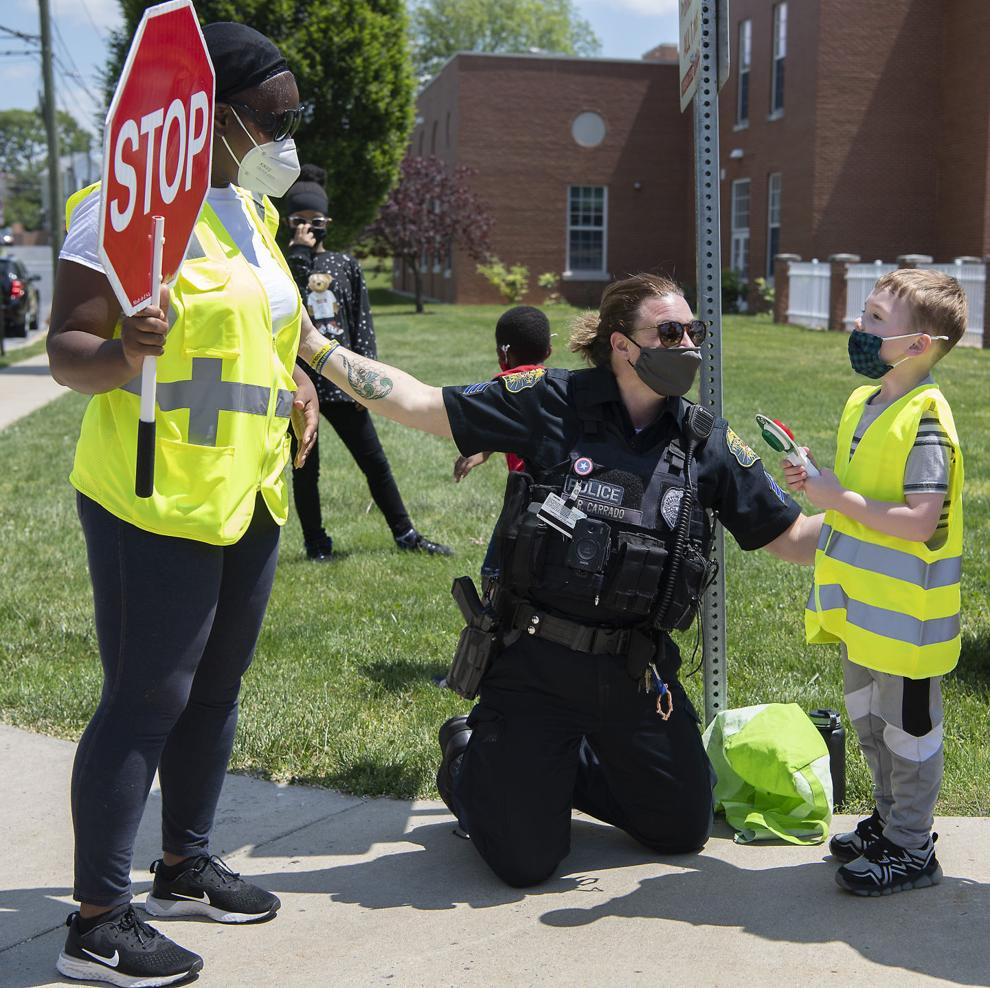 "He just warms people's hearts. He just has that ability — there's nothing you can get mad at him about. He's got a lot of energy, and he's optimistic," he said.
The gesture by Carrado to give Julian his own crossing guard uniform meant the world to both Julian and his father.
"It's incredible that she's looking out for him. I know she looks out for all the kids but him especially," Nelson said.
Carrado said being able to give Julian this fun experience and seeing his face light up was the highlight of her week. She also praised Edwards — who was unable to comment for this story due to a recent procedure — for the work she does.
"The crossing guards are a tremendous help to us. I can't be at every crosswalk every day ... and she goes above and beyond, she knows all the families, and she reminds the families of half-days and when there's no school," Carrado said. "She's always there, she's a constant figure that the children respect and look up to ... so it's just wonderful to see that bond between them."