People for the Ethical Treatment of Animals has named Frederick one of the top vegan small cities in the United States.
Frederick earned the number three spot on a list of 10 that PETA released late last year. The first and second spots were grabbed by Asheville, North Carolina, and Dayton, Ohio, respectively.
In years past, PETA has put out a list of the top 10 big vegan cities in the country but decided to shift their focus this year due to the pandemic, said Crystal Silmi, a spokesperson for PETA.
"With the pandemic, a lot of people were kind of exiting the big cities and moving out to small cities so we wanted to kind of push home the message that you don't have to live in a major city to have vegan options available to you," she said.
The top 10 was curated by analyzing data of vegan-eating options from PETA travel campaigners, Silmi said. Cities were placed on the top 10 list if they had both a variety of vegan-friendly restaurants and seemed to have been influenced by vegan culture.
Frederick had both, especially a number of specific, vegan-focused options for diners.
Hippy Chick Hummus and Glory Doughnuts & Diner were both mentioned in Frederick's designation as two of the mainstays of vegan food in the city.
Hippy Chick Hummus, on Market Street downtown, offers a fully plant-based menu with no imitation meats and everything made in-house.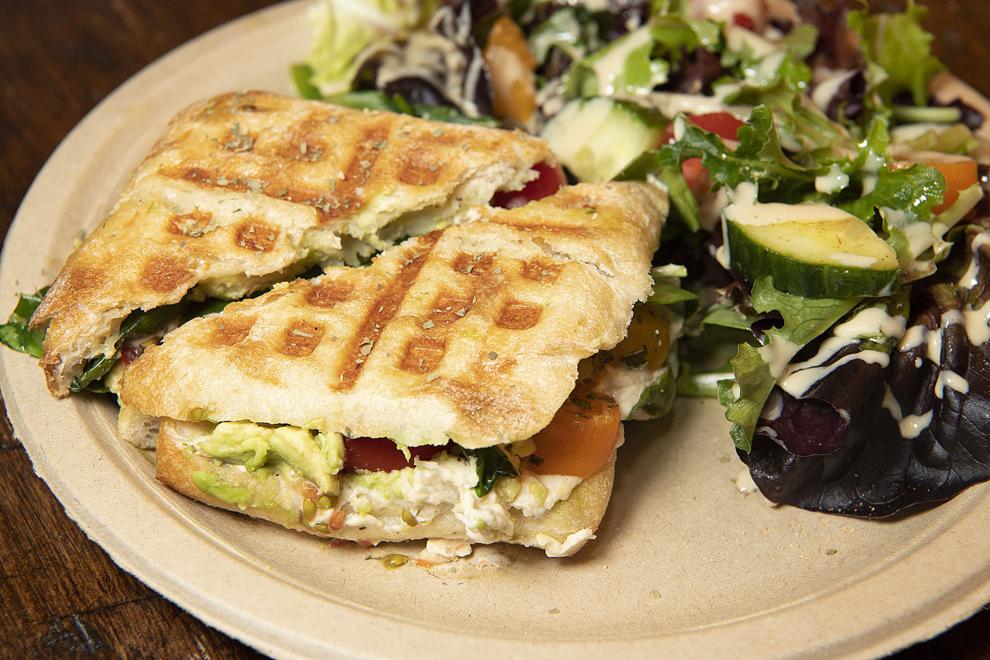 Owner Erika Brown began selling hummus in farmers markets in 2015. The business has since grown exponentially to include a brick and mortar location that has 20 regular menu items including smoothie bowls and house-made falafel. Other notable items include a lentil "meatball" sub and a chicken sandwich with a patty made of chickpeas.
Brown said when she initially opened, she was worried about how the community would accept her business.
"I had so many people tell me that it would never be successful as a vegan café and that I need to offer some meat options. And that just went against what I personally believe and what I eat," she said. "I ended up just going with foods that I knew I wanted to eat and offering that to start off with and it just kind of took off. People loved our funky creations."
Glory Doughnuts & Diner at the corner of East Church and East streets has also seen vast success with their donuts known far outside state lines.
Founded by Alissa and Keirsten Straiter in 2013, Glory Doughnuts offers a full American-style diner menu that is 100 percent plant-based and almost completely almond-free.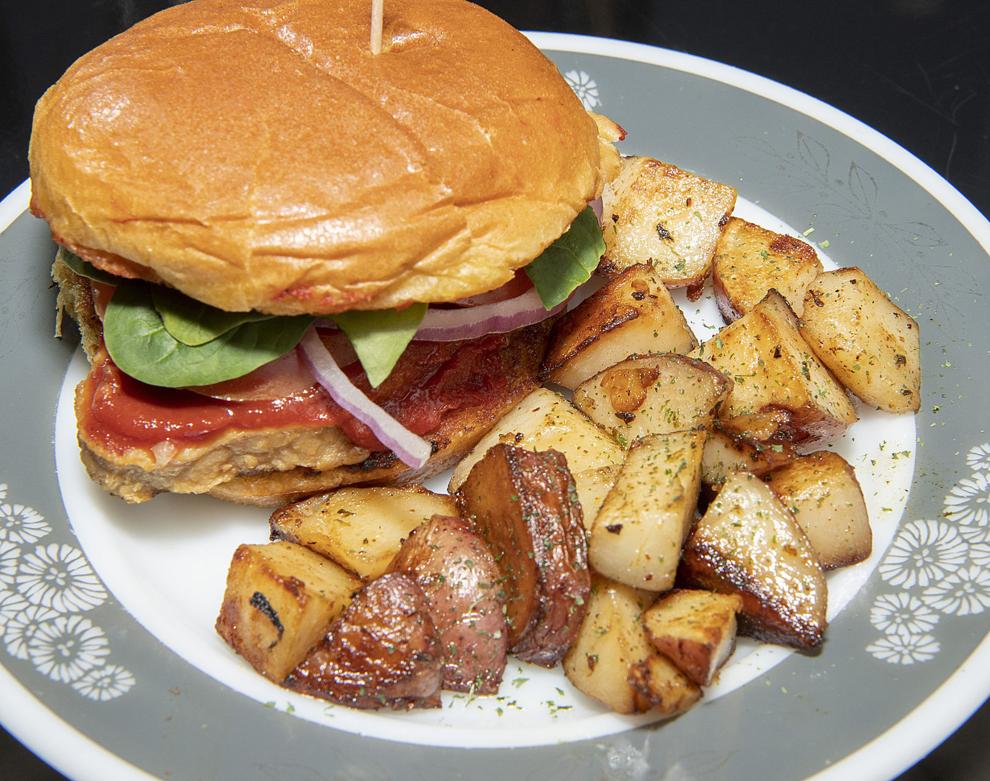 Menu items include salted apple pie stuffed French toast and a "just egg" sausage, and cheese griddlecake sandwich.
The whole mission of their restaurant is to destigmatize vegan food.
"We don't advertise that we're vegan very often, we don't really scream it from the rooftops, we don't have a big vegan sign on our front door. That's on purpose, that's for us to help normalize and destigmatize veganism," Alissa said. "Showing people that it doesn't all have to be salads and lettuce and beets; vegan food can be really good food."
Good food is good food whether or not it's plant-based, she added.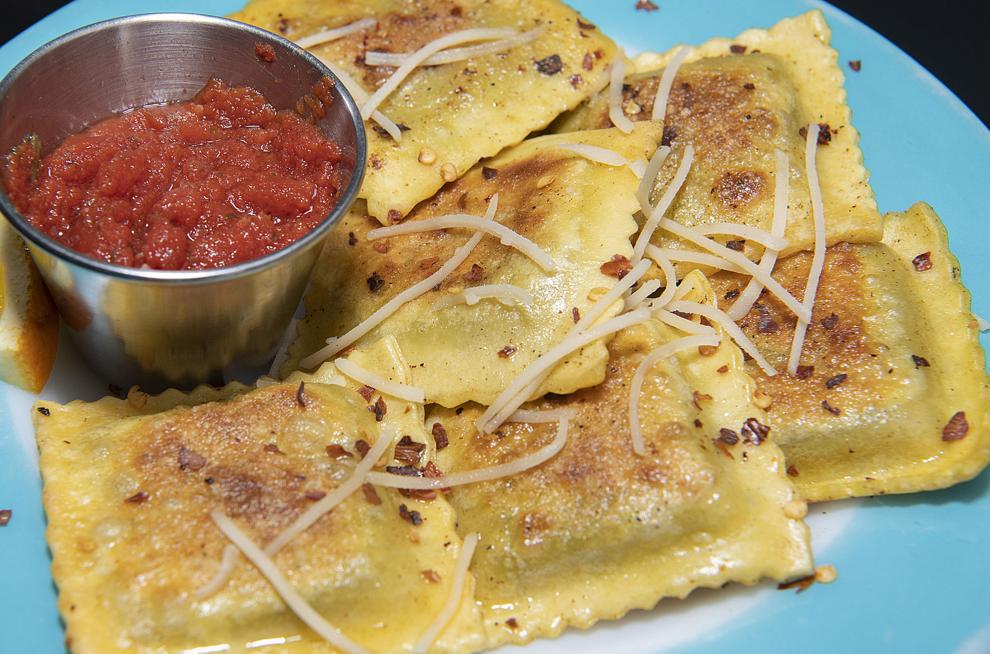 Along with these main-stay vegan eateries in Frederick, Silmi said PETA was impressed by the number of meat-friendly eateries that had vegan options on the menu.
"You kind of have these mainstream eateries like Pistarro's that offer vegan cheese, vegan crust, and a lot of vegan options for the pizza. There's Hunan Gourmet that's got vegan shrimp on the menu," she said. "So it just looked like Frederick had a number of options and then people seemed to identify Frederick as a vegan-friendly city."
Brown was thrilled to hear Frederick had made PETA's list.
"Frederick is a different landscape than it was even five years ago ... now I can eat almost anywhere and they have a vegan option which is really nice to see in addition to the fully vegan places," she said. "I'm just happy to see that Frederick is accommodating to the plant-based lifestyle because it's the future."
Silmi agreed and said the pandemic has shone a light on the importance of eating a plant-based diet.
"The pandemic started in a wet market so we know that animal agriculture and slaughterhouses are breeding grounds for diseases," she said. "We really would love for everyone to take that stance not only for the animals but for the climate as well. We know that the number one contributor to climate change is animal agriculture."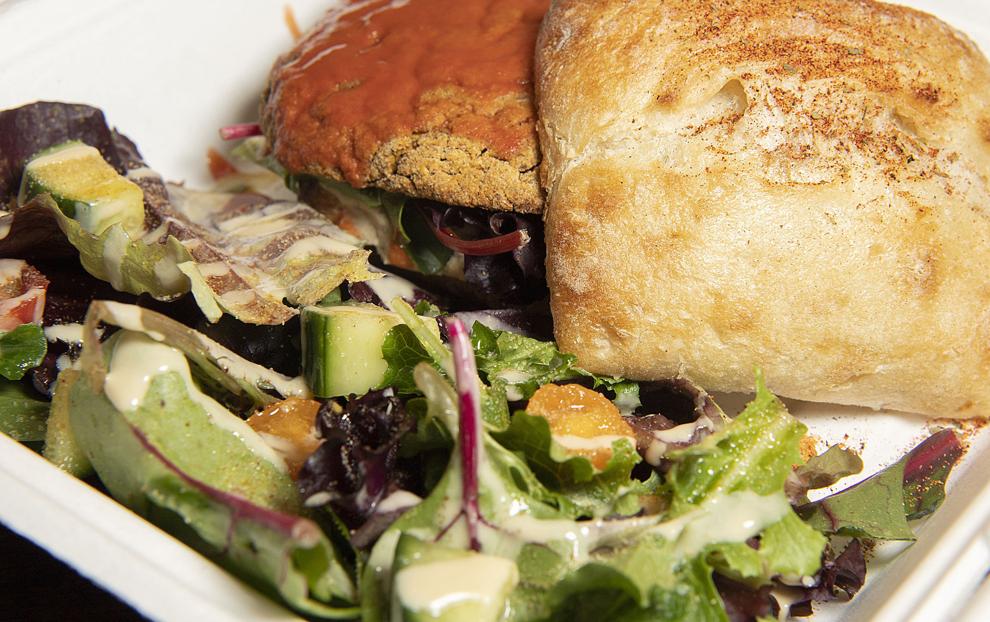 And with more small cities like Frederick offering vegan dining options, adopting a plant-based diet is becoming easier.
Straiter said she is grateful that plant-based diets are gaining popularity and specifically for Frederick would like to see the "vegan-friendliness" grow outside the city.
"I do think that the bulk of our vegan options are located in kind of the immediate downtown area and so eventually what I would love to see is more vegan options around the county or past the city limits," she said.