Meghan King has been sober for almost four months.
The 32-year-old Baltimore native lives in a sober home in Frederick. She has a sponsor to help guide her through the journey. It is not the first time she has had a sponsor, stayed in a sober home, started on the path of recovery. Nor is it the second time.
She described her journey with opioids as a cycle. She detoxes, stays sober for months, relapses. But this time, she said she hopes that she found a path that will keep her sober.
Maybe this time she is ready to be in recovery for the right reasons. She wants this for herself and for her two sons.
"They say you can't get clean for somebody else, and you can't," King said. "You can't. You have to want it. And it's true, because I've tried. I have tried over and over and over to get clean and stay clean for somebody else. But the hurt that I have caused them, the pain that I've caused them, do I really want to continue to do that? The hurt that I've caused myself?"
King first used heroin at 14 and said she started using more regularly when she was 15. She dropped out of school. The first time she entered recovery services was when she was 18.
She had just had her first child, and she needed to be sober for him. But it has been a nearly 15-year struggle to be sober, she said, mentioning that she has gone through the cycle of using and recovery multiple times, which involved overdosing 13 times, as recently as 2019.
She is now one person in a growing network of people in recovery in Frederick County.
According to data collected by the Frederick County Sheriff's Office, law enforcement agencies responded to 293 opioid-related overdoses in 2019, the lowest since 2015 and well below the peak of 409 overdoses responded to in 2016. Still, the number of fatal overdoses remained relatively close to recent years in 2019, which saw 48 deaths, according to the data.
The actual number of overdoses may be higher when the Maryland Department of Health releases its annual report later in 2020, as not all overdoses are reported or handled by law enforcement. Additionally, a widespread belief among law enforcement is that the real number of overdoses is likely higher even than the health department's data because of the availability of naloxone, a drug that can reverse the effects of an opioid overdose.
"Citizens have naloxone, maybe more prevalent than law enforcement and emergency medical services," Frederick police Lt. Kirk Henneberry said of the drug, which is commonly branded as Narcan. "So if a family member finds somebody in their household unconscious, they might administer Narcan and we might never know about it, so that's one theory, is that there might be a lot of overdoses that we never hear about."
Naloxone has been available without a prescription in Maryland since June 2017 and, in addition to the health department's efforts to train people in how to administer it, the Frederick County Division of Fire and Rescue Services has more recently begun handing out naloxone kits to family members and others after emergency rescue personnel respond to opioid overdoses.
"The Leave Behind Narcan program started on Aug. 13, 2018, and allows us to leave Narcan after on scene, real-time training is completed to the patient, family members, close friends [or members of the] public, specifically those at risk for an opioid overdose. The patient just has to have reached their 18th birthday," said Sarah Campbell, a spokeswoman for the Division of Fire and Rescue Services.
Since the program began, EMS personnel have handed out 149 doses, including 114 last year, according to Campbell's data. This is in addition to the approximately 160 doses of Narcan EMS administered to patients in 2019.
Most law enforcement officers are equipped with naloxone doses as well, increasing the chances that someone who is overdosing can receive a potentially lifesaving dose in time.
King certainly benefited from the availability of naloxone, she said. People have administered it on her, she said. And she's given it to others.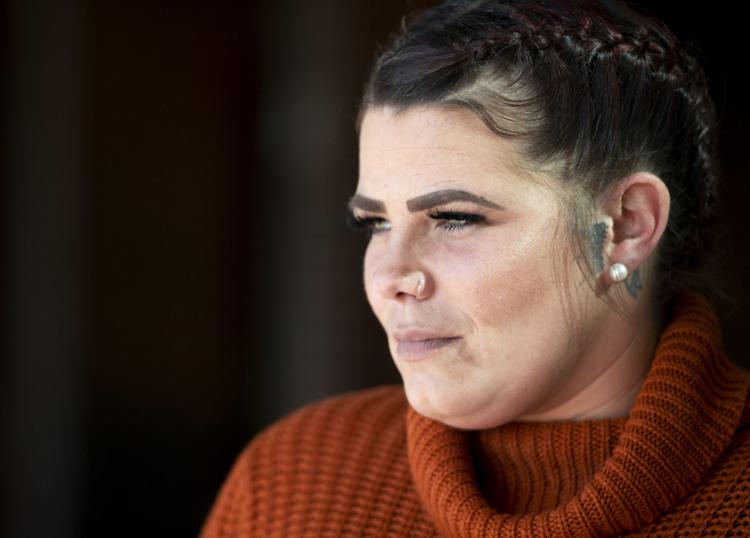 "And Narcan, I carry it on me even when I'm using, in case I overdose or someone around me overdoses, I carry it, I have it," King said. "One hundred percent, Narcan has been helpful and saved a lot of lives."
Most recently, she used Narcan after overdosing in a hotel room in Baltimore where she lived with her boyfriend.
That day, she bought heroin, and despite the warning that it was a strong batch, she and her boyfriend prepared it and administered it.
Then she remembers coming to and being violently ill. When she recovered, she used heroin again in the bathroom of the hotel room. When she walked out, her boyfriend overdosed. She gave him Narcan. Twice.
Seeing him lying on the bed freaked her out. She lost a previous boyfriend to an overdose. She saw people overdose in Baltimore. But this time freaked her out, and she said it helped ready her to enter treatment again.
While most local law enforcement agencies have embraced the ideology that most opioid users are themselves victims, state law has also changed to ensure that approach is foremost. Since October 2015, Maryland's good Samaritan law has prevented police from arresting people who either overdose themselves or who call 911 to report the overdose in most circumstances.
This attitude has helped many police agencies, including those in Frederick County, to develop leads and build cases against dealers, Henneberry said, especially when the approach is combined with the department's policy to send detectives to every overdose that is called in to 911.
"Overdoses have opened up an avenue for more drug investigations basically because we have a user on-scene and we have evidence on-scene, whether they tell us they bought it from a certain dealer or their phone contains that dealer's phone number in it, we're able to backtrack and open up investigations that way," Henneberry said.
The lieutenant pointed out several investigations, including one that resulted in the arrests of more than 20 suspected opioid dealers in April 2019, that benefited significantly from information developed from detectives responding to overdoses.
For some, the threat of jail can be a roadblock to treatment. In other cases, it can be the impetus for getting into a program.
Amelia Ranneberger, 30, wanted to get clean for a while, she said. She knew there were resources available but the circumstances did not seem right.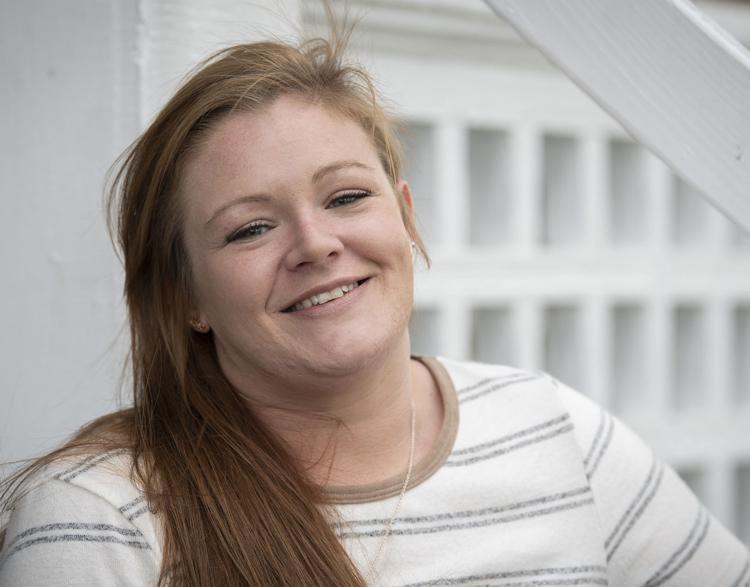 She knew of an inpatient treatment facility, the Orenda Center of Wellness, but it did not have detoxification capabilities. And the threat of jail was looming because there was a warrant out for her arrest, she said.
She was arrested, as was her boyfriend. While in jail, she was approached by a peer recovery specialist, hired by the Frederick County Sheriff's Office and working with the public defender's office. The specialist helped her get into the Orenda Center's inpatient services.
The Orenda Center has a mental health-based program, which she said helped her with her recovery journey.
Ranneberger said she started drinking when she was 17 and started using harder drugs when she was 23. Alcohol helped her come out of her shell, despite her social anxiety. The harder drugs were another way to escape.
She lived with her parents, but she "messed that up," she said. She was homeless, living in hotel rooms and on friends' couches.
It was not a choice, she said, but at the same time, she takes responsibility for her lifestyle because she knows it was tied to the drug use. As someone in recovery, she has been able to reconnect with her parents.
Ranneberger had toxic relationships in the past with people that she did not want to let go, hampering her ability to go to treatment, she said. Her daughter's father also dealt with substance use disorder, dying from an overdose. That was an influence in her life, she said.
"That was kind of like a big, toxic part of my life that was no longer there. And I'm not saying like it's a good thing that happened at all, but it gave me that, wow, this is real kind of feeling," Ranneberger said. "And then just seeing just the cruddiness that goes on in the life of addiction, just the things people do to get things and you think you are close with somebody coming to find out they're stabbing [you] in the back kind of thing like that really made my view on people like really negative."
She no longer wanted to be involved in that life, she said.
Having a boyfriend also going through recovery helps, she said. But she is committed to continuing recovery, even if that means she will not be with him. She does not want to mess up her future just to stay with someone, she said.
That's not to say recovery is an easy journey, she said.
"It was scary, but there is so much recovery here in Frederick," she said.
But being in recovery is "awesome," she said. She gets to be part of her daughter's life and enjoy it. She repaired her bond with her parents. She earned their trust again. She no longer worries about her next high.
"I'm just at peace," she said. "Even my bad days aren't bad compared to before."
And to others in recovery or thinking about it, she offers her story as an example. If she can do it, so can they.
"I just want people to know it sounds impossible when you're in the mix of everything, but it's so possible," she said.
The county health department started the peer recovery program in 2015 at Frederick Health Hospital as a partnership with the Frederick Police Department, said Andrea Walker, director of the county's Behavioral Health Services division.
The health department expanded it after the program's success in the hospital, with peer recovery specialists in the Frederick Community Action Agency, public defender's office, adult detention center, mobile crisis and others.
"Anywhere that individuals would come in contact with the system, whatever that is, where we can reach them and they would be able to get help," Walker said.
Partnership is important in addressing opioid use in the county, she said, as no agency can solve it on their own.
The health department recently started a pilot where the peers do ride-alongs with officers as a way to collect more data in real time and connect people with resources. The ride-alongs with Frederick police started in December and Thursday night with the Frederick County Sheriff's Office.
But there are still areas of work, including addressing stigma and prevention, Walker said. And there are still only a couple of agencies working 24 hours a day, seven days a week.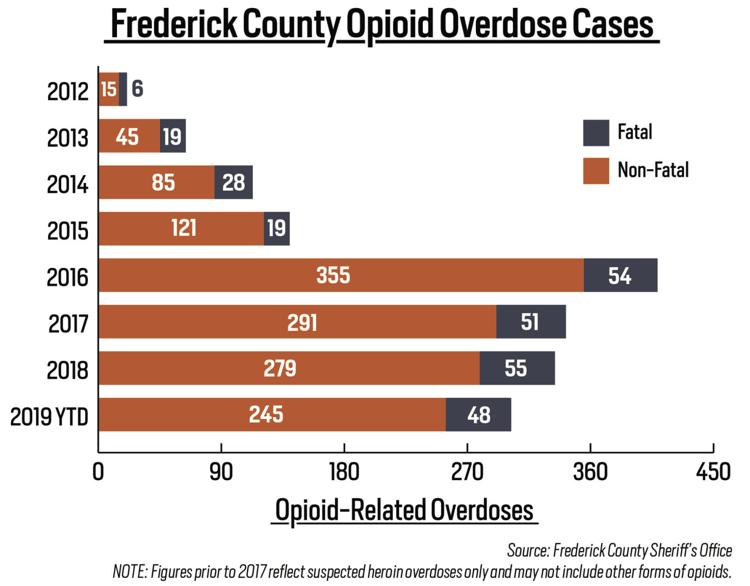 The Frederick County Local Overdose Fatality Review Team looked at 107 cases in 2019, although some cases come from 2018, Walker said in an email. Fentanyl continues to be the No. 1 cause of death, with cocaine the second leading cause.
The emergence of cocaine as a leading cause of death is a new trend. It might be that some use cocaine thinking it is fentanyl, she said. Of the 107 reviewed fatalities, 30 were due to cocaine. But fentanyl still accounts for the majority, with 88.
Overall, fatalities and non-fatalities are down, Walker said. And attitudes continue to change, even if there is still a stigma, she said. More people understand that addiction is a disease that affects the brain's structure.
"I do think that more and more people are feeling like they are able to reach out for help," she said.
It is a disease, King said. She wants people to understand that.
"A lot of people look at heroin addicts, and I've seen it before where they're just like junkie and junkie," she said. "Just remember this is a struggle that we struggle with every single day. It's hard."
She knows she has not always been the perfect mother. She gets choked up when she talks about the guilt, the shame she feels about how her drug use affected her children.
But she is trying with small steps. She does not want to move too fast. That did not work for her in the past. Every day she competes with the voice telling her she can just give up, to use again, to find that high.
She is learning to be a typical, normal 32-year-old. She wants to go back to school to get her GED. She is getting her driver's license back. She goes to work. She hopes to move her family to Frederick where they can be together.
"But at least today, I'm working towards that," King said. "I'm not sticking a needle in my arm."