With the COVID-19 virus spreading around Maryland and the world, members of the Frederick County community are pitching in to donate supplies to Frederick Health Hospital to help its doctors, nurses and staff fight the spread of the virus in the county.
The community knows that the hospital and emergency workers need help right now, said Hong Gao, who on Tuesday morning helped drop off a delivery of donations from the Frederick Chinese School and its surrounding community at the hospital's development office on Seventh Street.
Hospitals are the first line of defense against the virus, with workers risking their lives to help other people, she said.
The boxes of supplies included a variety of masks, gloves, gowns and disinfectant, as well as food, said Scarlett Shi, a scientist at the National Cancer Institute who also helped with the delivery.
Even though a shortage of masks isn't critical now, it could be when we're facing a pandemic, said Jenny Wang, a nurse in the hospital's endoscopy unit.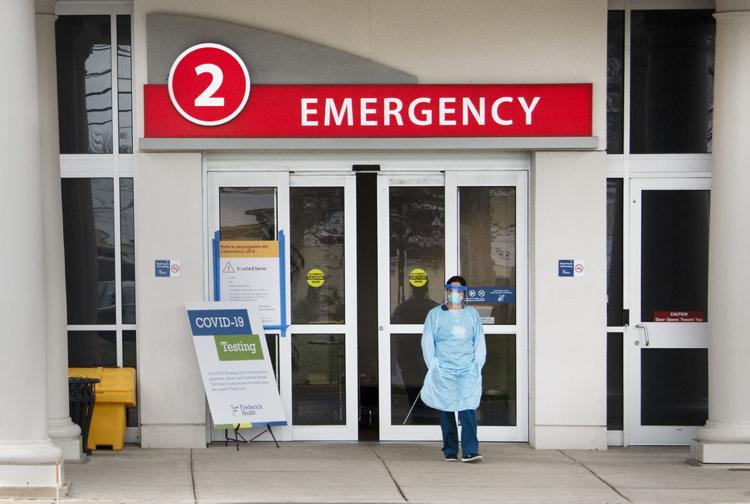 As a nurse, she's grateful to see the community come together to hep health care workers, she said.
The community where their donations came from is made up mostly of Chinese-Americans who have uprooted themselves and now consider Frederick their home, she said.
Tuesday's delivery was far from the only one that the hospital has received since the outbreak began.
A room at the development office was filled with boxes of medical equipment, along with packages of chips and other snacks, cases of Gatorade, and other supplies.
Donations should be brought to the development office at 405 W. Seventh St. in Frederick.
Mark Denn, of Woodsboro, donated about 30 N95 masks that he found in his garage.
He saw a social media post from a nurse at FHH who had gone to Walkersville High School with his daughter Casey, an ER nurse at a hospital in Ohio.
"I thought I had some masks in my garage but wasn't sure if they were the right ones. I looked and they were what she was looking for," Denn wrote in an email. "It is so important that we help as many folks as we can especially our front line nurses."
Like Denn, Wang said the entire community needs to show solidarity at a time like this.
"It can affect anyone at any time."