In a darkened room lit only by the sunlight streaming through its blinds, Ella Rae Ash slept soundly in her father's arms, her chubby cheeks squished against his chest.
Just outside the door, Hudson Bradley Martin wiggled sleepily inside of a mobile bassinet, his tiny fingers curled around his dad's index finger.
They had only been on Earth for about 24 hours — Hudson was born at 10:15 a.m. and Ella at 8:10 p.m. — but they had spent much of that time within a few feet of one another, right across the hallway of the Frederick Health Birth Place. And considering who their mothers are, that's not likely to change anytime soon.
Moms Katie Martin and Amy Ash, the daughters of Billy and Laurie Winpigler of Frederick, are identical twin sisters who live 12 minutes away from each other. They also work together as hair stylists at East Patrick Street's Belleza Hair and Nail Studio.
So, it seems like fate for newborns Hudson and Ella to be close.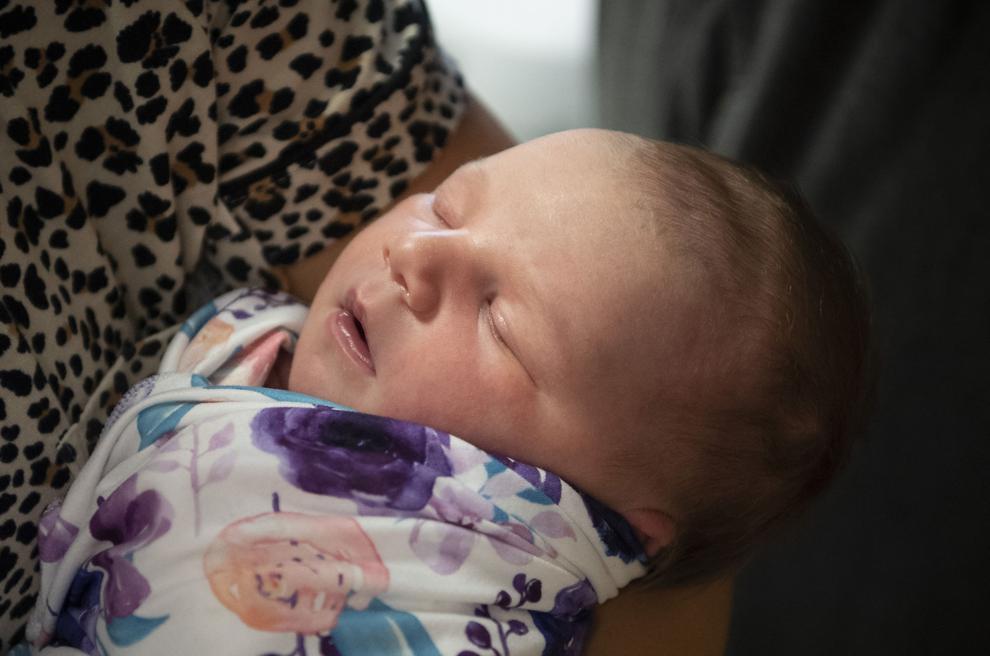 "I think they're going to act like siblings," Martin said. She was cradling Hudson and standing beside her sister, who sat in her bed holding Ella.
"They'll probably fight," Ash said.
"Yeah, probably," Martin agreed.
"You know, like normal siblings," Ash continued, nodding. She smiled. "Even though they're not actually siblings."
Hudson and Ella weren't supposed to share the same birthday. Hudson's mama was actually due on Friday, and Ella's mom was scheduled to be induced at 5 p.m. on Sunday. But at around 8 p.m. on Saturday, Martin started having contractions. Twenty-four hours later, Ella joined her cousin in the world, her tiny head covered in dark, fuzzy hair.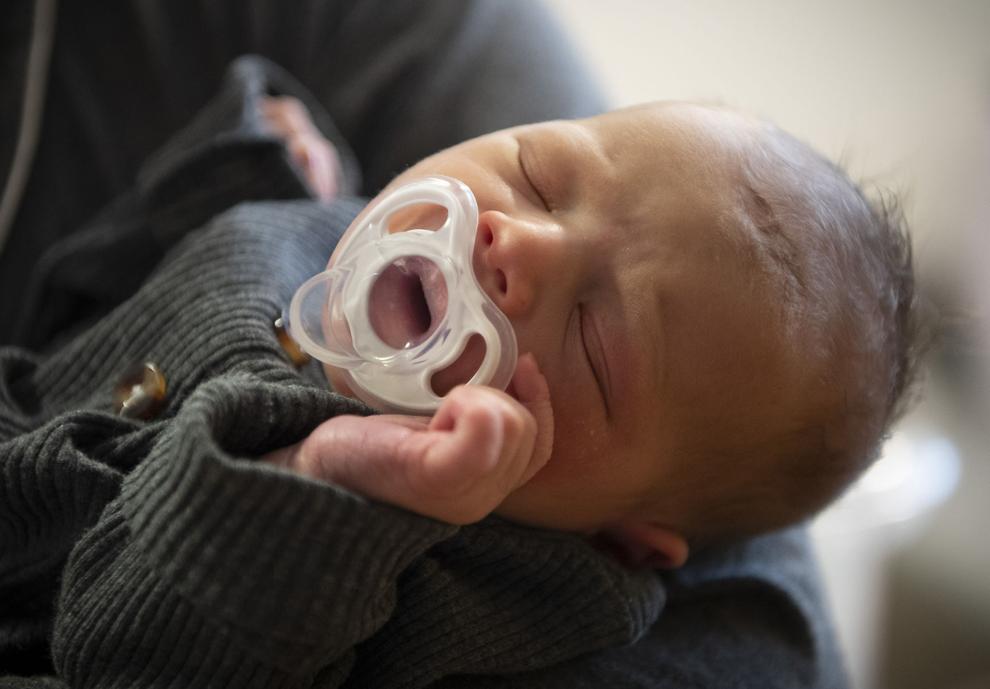 Martin's husband joked that the twin sisters had been planning all along for things to wind up as they did. Indeed, despite their due dates, Martin and Ash said they always suspected Hudson would arrive before Ella, falling right in line behind their moms (Martin is just a little bit older than Ash).
Since entering the world, the cousins haven't had much time to get to know one another — they spent most of their first day asleep.
"I think maybe I'm running on adrenaline right now," Martin said, laughing.
Over the next few days, Martin and Ash said they're most looking forward to bonding with their babies and falling into their new routines. Ash is also looking forward to having her 2-year-old daughter meet her new little sister. But at that moment, it was Ash's turn to introduce herself to someone. She handed Ella off to her husband, who sat back down on the room's couch, staring into his daughter's face, utterly transfixed. Then, for the first time, Ash took her nephew into her arms.
"Hi, Hudson," she said softly. "I'm your Aunt Amy."