He fills his days drawing pictures, braiding necklaces from threads of discarded clothing, writing letters and rereading old documents.
Seventeen years ago he was an athletic, handsome 40-year-old man. When he'd go to bars, women offered to buy him drinks. Now his brown hair is balding, and his beard is patched with gray. His face wrinkles up when he smiles. He was a gifted basketball player, but some days his knee pain has him walking with a cane.
His peers like him. Good at sewing, he mends clothing for them. They don't often subject him to the violence they once did.
Malee calls his mother often. She's his main lifeline to the outside world. But when she visits, they have to almost shout to hear each other through holes in a plexiglass divider. They're allowed to hug only once when their hour together is over.
That's all the physical contact you're allowed when you've been sentenced to 450 years in prison.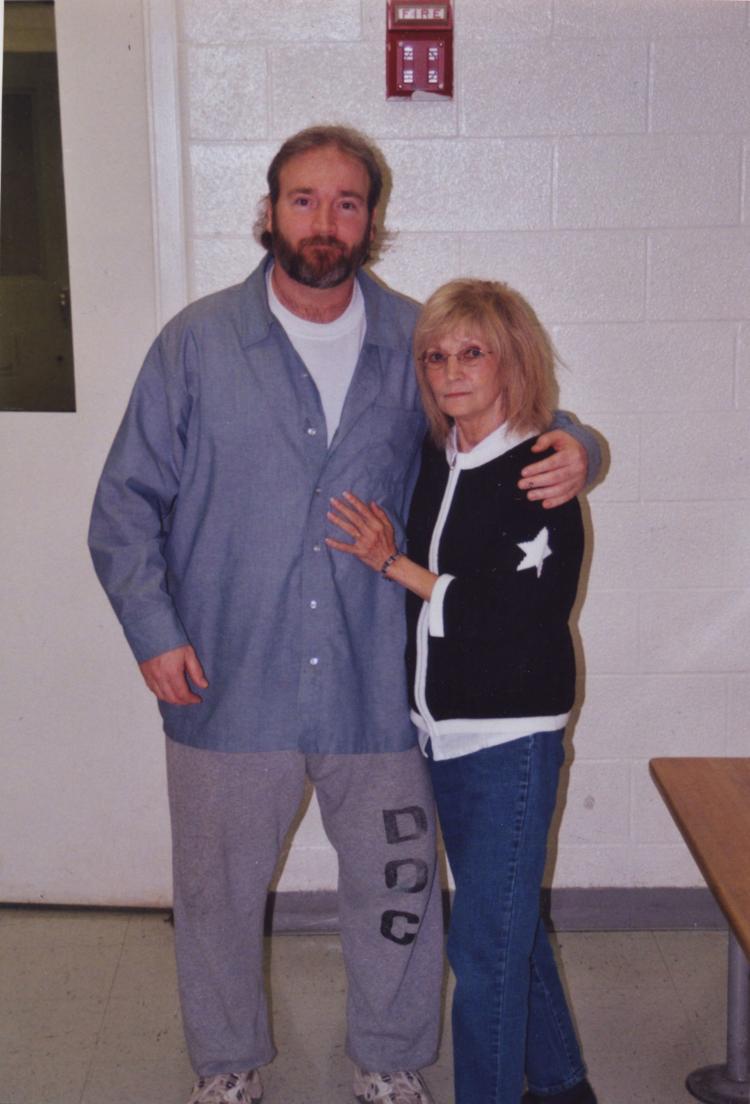 In 2001, a Frederick County jury convicted Malee of more than two dozen sex offenses and several counts of child abuse. Although the allegations were disturbing, there was no conclusive physical evidence. The boys' mother and grandmother denied the allegations. The case was based largely on the testimony of two boys, the alleged victims, the sons of his then-wife.
The jury found the case believable and pronounced Malee guilty beyond a reasonable doubt. Both boys — now men — today say the allegations were never true.
Malee had rejected a plea agreement that would have had him serve 10 years. He wouldn't admit to something he says he didn't do. Had he taken the deal, he'd be free today.
"An innocent person is in prison right now," Kyle, one of the boys, said in a recent interview. "No one in the family believes it truly happened — because it really didn't."
He was 7 when the abuse allegedly occurred and 12 when he testified against Malee. His brother, Eugene, was even younger: 8 when he testified about what allegedly happened when he was 3. Kyle, now 30, and Eugene, 26, agreed to speak with The News-Post on the condition they be identified only by their middle names.
The prosecutors who tried the case stand by Malee's conviction. It was a horrendous case that deserved substantial prison time, State's Attorney Charlie Smith said in a recent email, and it was backed up by the investigations of experienced social workers and police officers.
Kyle started trying to recant the testimony he gave as a child in 2015. But the gears of the justice system turn slowly, and Malee is still in prison.
Malee has written dozens of letters, petitions and motions to the court. He's working with a new lawyer. But unless something changes, he could spend the rest of his life behind bars for a crime the alleged victims say never happened.
On the surface, the case against Ricky James Malee seemed simple. Two young brothers, at the time living in separate foster homes, made similar allegations of abuse against the man their mother had been dating several years earlier. Experienced police officers and social workers diligently investigated the boys' stories. The state's attorney's office aggressively pursued justice against the boys' alleged abuser. A respected local judge imposed a sentence that is astonishingly long, but to his mind fair, considering the crime.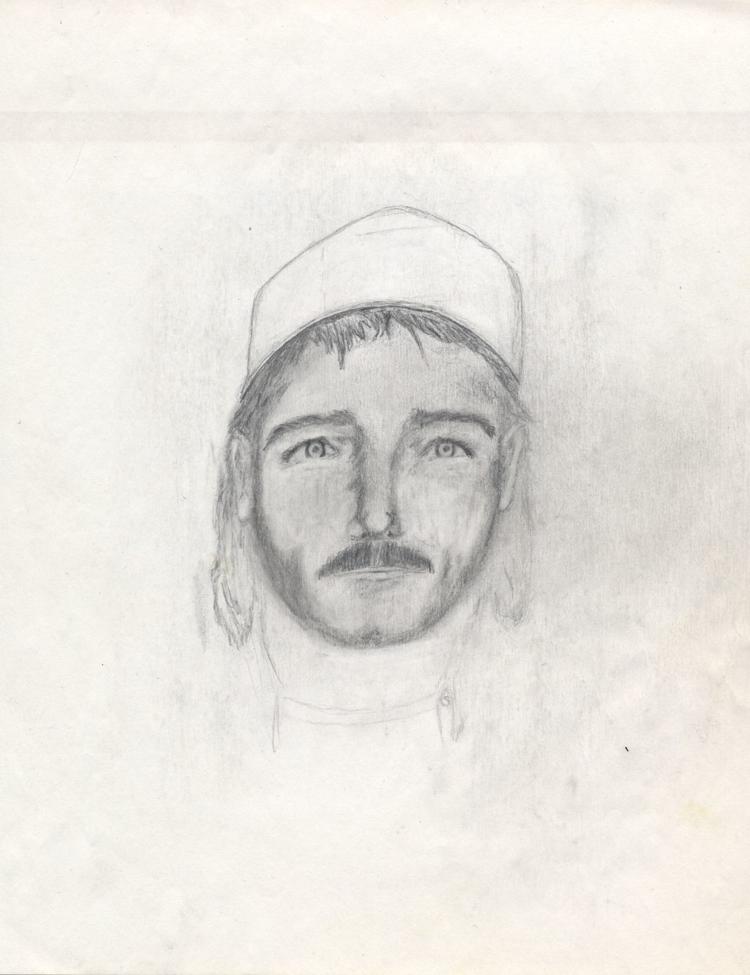 They all cast Malee in the abuser role. He had family and friends in the Frederick community, but they weren't rich. He couldn't afford a private attorney. He wasn't a career criminal, but he did have a short record with law enforcement.
For more than 18 years he has refused to play the part.
Malee had an endless positivity from a young age. His mother, Woodsboro resident Dollie Born, said Malee always had a happy-go-lucky attitude. Her oldest child, he was hyper and frequently needed stitches in his head from doing "Evel Knievel stunts." As a teen, he tired of his father's harshness and began running away from home. He eventually went to live with other family members near Pittsburgh before joining the Army and later landing in Frederick.
Tall, strong and creative, he found work in construction, on farms and in hospitality. He built houses, managed a storage facility, clerked at a hotel, and made hay bales on a farm. He switched easily between office work and manual labor. A former employer said Malee was kind of rugged but got along extremely well with his co-workers. He was fun-loving and never seemed to have a bad day.
But for all his hard work, he had a way of finding himself in trouble.
"[Rick] would fall into things that just shouldn't have had to happen," Born said. "A good kid, but really active and always in the wrong place at the wrong time."
Malee was 24 and living in Frederick in 1984 with his first wife and two kids when he faced his first serious criminal charges. One night he was at a bar with Andre Sewell, with whom he'd recently started working at a pizza restaurant. The night ended with an older man beaten and robbed and his van set on fire. Malee said he was merely a bystander, that he tried to break up the fight between Sewell and the victim. He pleaded guilty to his role in the assault and robbery and was sentenced to three years in prison. He testified against Sewell, who also did time for the assault and, 10 years later, was convicted of a double murder.
Malee's marriage didn't survive his incarceration. He went back to working odd jobs.
Things were going well for him in 1996. He was in his mid-30s and living with his mother in Frederick. Save some theft charges, he'd mostly stayed out of legal trouble since his release from prison. He swears that he even played chess one night with then-Gov. Parris Glendening, who had stopped into the bar at McGurk's Inn while visiting Frederick. And he was happy in a new relationship with Hilda Smith, mother of Kyle and Eugene.
The brothers were young troublemakers in a household that already had plenty of trouble.
Smith was 16 when Kyle was born. The two were close, and Kyle fought for her attention when Eugene and their sister came along later. Smith tried to be a good mother. She took classes at the Family Partnership support center. But she was frequently unemployed and broke. The Department of Social Services helped her with money for utility bills, her bus fare and for her sons' YMCA summer camps. They sent parent aides to assist her, and social workers made sure the kids regularly saw counselors and doctors.
Kyle was hyper, talkative. He demanded attention. He was chronically tardy to Parkway Elementary School, and when he was in class, he was disruptive and struggled to keep up with his peers. A principal from the school later said in court she'd never forget a kid like Kyle. He was "that 1 percent of children."
In 1996, the family was living in the Housing Authority's Lincoln Apartments. Smith had lived there for years but let the apartment's condition slide. She was busy with a newborn daughter and two rowdy boys. Plus, she says, she didn't feel safe in the high-crime neighborhood after a man assaulted her there. She didn't let her kids play outside, and she often put off carrying the garbage through an alley and around the corner to Bentz Street.
"I'm not going to say it was in tip-top shape," Smith said of the apartment. "That was not my priority. My priority was making it to the next day."
Smith made sure they spent as much time away from the apartment as they could, at a family friend's farm near Myersville, at her mom's house across Frederick or playing in city parks.
Smith's sister introduced her to Malee in early 1996, and the two hit it off. He didn't hide things from her, she said. He told her he had been in prison and was honest about everything about himself. She rushed into the relationship, but as with any boyfriend, she was never quick to bring him around her kids. She didn't introduce them until she'd really come to care about and trust him.
"At the beginning, she kept her personal life away from us kids," Kyle said. "My grandmother would watch us. [Smith would] go out and do her date night thing, which, you know, an adult deserved to do."
Kyle remembers thinking Malee seemed like a nice guy when they finally met. They all went to the park together. Malee would bang on the bottom of the slide, shaking it as Kyle and Eugene rode down.
As much as he liked Smith, her living situation was disappointing, Malee said. The dangerous neighborhood, the garbage collecting inside, the sink full of dirty dishes, the mice. He wanted to get her and the kids out of there.
They finally did move out around May 1996. Smith unexpectedly bumped into the man who had assaulted her and spontaneously decided to go. She and the kids took only a bag of essentials and never returned.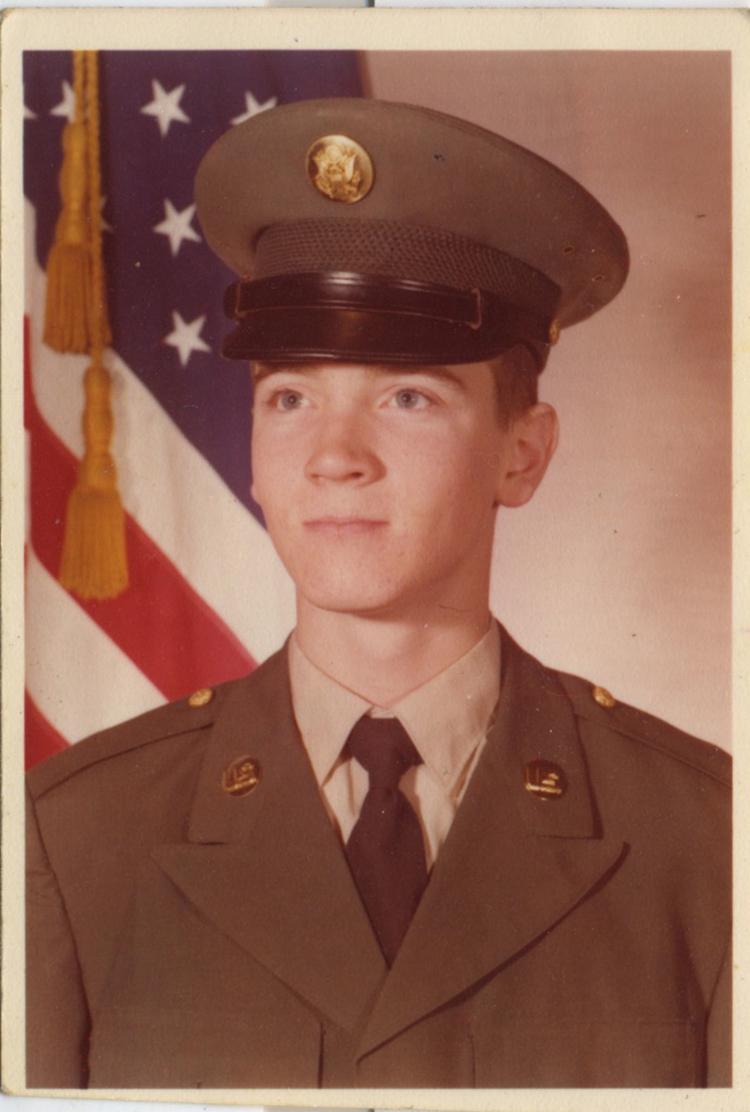 The Housing Authority had also started trying to evict her, according to court records. They believed she had an extra adult living with her, a violation of her lease, after an inspector took a Polaroid photo of Malee asleep in her bed.
They moved with Malee, first briefly to West Virginia, then to DuBois, Pennsylvania. They intended to build a new life there, Smith said.
But Malee ended up in trouble again. In July 1996, Pennsylvania police arrested him on a warrant out of Maryland. This time he was accused of abusing a female relative.
He swore, and still maintains, his innocence. And prosecutors were unable to convict him. Two trials that year ended in hung juries.
Child Protective Services, however, viewed Malee as guilty regardless of the mistrials. Documents from the department's 1998 investigation into Kyle's and Eugene's allegations identify him as a previously named abuser.
While Malee was in jail, Smith returned to Frederick County with the kids. She was unemployed and homeless. They stayed with her mother and briefly with another friend, but she needed a long-term solution. She contacted DSS for help that November, but the department was not immediately receptive. They had closed her case while she was out of state.
In a phone call with social workers, a frustrated Smith asked if she had to hurt her kids to get them some help. DSS recorded the remark as a threat to her kids' safety and placed all three children in foster care. It was supposed to be temporary while Smith got her life together, but the children never returned to her custody.
Kyle, Eugene and their sister switched foster homes three times from November 1996 through 1998. First, all three kids were with the same Walkersville family. Less than a month later, Smith's sister and brother-in-law asked to take them in. But in January 1997, the kids were again moved back in with the original foster family. Throughout all the moves, they regularly saw doctors, social workers and a therapist.
The brothers' rambunctious behavior continued. Kyle says he knew his brother was struggling with the instability and tried to keep him in line. He calls it "brotherly love." To social workers, according to records, it just looked like fighting.
Eugene doesn't recall much from that time other than one visit with Smith. She brought a model C-130 military plane for his birthday. It was from a discount store, but it was huge. He and Kyle fought over it.
The kids were separated in November 1997. Their foster parents asked DSS to remove them and social workers thought it would help the boys' behavior to be split up.
Kyle went to live in the Ballenger Creek neighborhood of Frederick with Nicole and William Anderson. Shy at first, he eventually came to feel at home there and grew close to his foster mother. Nicole Anderson declined to be interviewed for this story, but court records reveal a picture of her relationship with Kyle.
The Andersons didn't have children of their own but created a close-knit household with multiple foster kids. Nicole Anderson stayed home and spent a lot of time with Kyle. He'd had to compete with his brother and sister for Smith's attention, but Nicole ate breakfast with him in the morning and helped him with his homework after school. He was used to shopping at thrift stores, but Nicole bought him new clothes and toys. She was involved with Kyle's elementary school and signed him up for a basketball league.
At Malee's trial, Nicole testified that Kyle was like the baby of their family. He behaved well most of the time he lived with her. Even after he left her home, she considered adopting him.
Kyle said in court that Nicole was the first adult he trusted not to judge him. Prosecutors said she was the first person to whom Kyle alleged he had been sexually abused. She notified DSS, who told Maryland State Police, launching an investigation that would ultimately lead to the arrest and trial of Ricky Malee.
In early 2000, Malee was staying in Melbourne, Florida, near an old friend from Frederick. He and Smith had impulsively married in 1997 but separated a year later. He traveled south, stayed in a hotel and earned money building seawalls for homeowners there.
But trouble found him again. Local police picked him up on more Frederick County warrants, this time for overdue child support for his own kids. But then police told him he was wanted for abusing Smith's sons.
The charges shocked him, he said. He had tried to help them by getting them out of Lincoln Apartments. He hadn't seen the boys in years, and even then, he'd never been alone with them for more than a few minutes.
Malee didn't contest extradition back to Frederick. He didn't have anything to hide, he said. Still he thought there must be a mistake. After Judge John H. Tisdale set his bail beyond anything he could pay, he sent the judge a letter from the Adult Detention Center regarding the abuse allegations.
"Your honor," he wrote, "Something is very wrong with the way I am being charged."
In a seven-day trial in July 2001, Malee faced 45 counts of child abuse and sex offenses. Prosecutors Charlie Smith, who at the time was an assistant Frederick County state's attorney, and Lindell K. Angel alleged he had lived with Hilda Smith in the Lincoln Apartments between January and June 1996, during which time he subjected the boys to repeated acts of sexual abuse.
Although the charges were against Malee, prosecutors also attacked Smith's credibility and parenting skills. They had charged her with abuse as well but dropped the case before trial after she agreed to testify at Malee's trial and to give up her parental rights to her sons.
When Smith took the stand, prosecutors brought up the alleged threats she made to DSS about hurting her children. They showed the jury the photographs the Housing Authority took of her dirty apartment, including the Polaroid of Malee asleep in her bed.
In her testimony, Smith said the same thing she's said for 20 years: The abuse allegations were impossible. She never hurt her kids, and Malee couldn't have touched them. He was never alone with them longer than the time it took her to shower.
A doctor who evaluated the boys also testified about inconclusive physical evidence from Kyle's examination.
Eugene and Kyle, though, were the prosecution's key witnesses.
"[Kyle]. The most telling witness of all," Charlie Smith said in closing arguments. "[He] described all the sexual acts that took place. As did [Eugene]."
Angel questioned Kyle at trial. They chatted about summer camp, school and Tech Deck skateboards. She asked him repeatedly if he understood the importance of telling the truth and the consequences of lying.
When they discussed the alleged abuse, Angel went through a list of acts Kyle had alleged Malee and his mom did to him and his brother. With each one, he answered "Yes" and sometimes elaborated.
Under cross-examination by defense attorney Stephen Harris, though, Kyle got confused. He repeatedly asked Harris to clarify his questions, especially those about inconsistencies in his disclosures regarding who abused him, when and where.
The trial was neither of the boys' first time talking about sex abuse.
Kyle says he had been questioned about sexual abuse repeatedly since the summer of 1997. According to court documents, he had been caught "playing doctor" with a neighbor's daughter. The girl's parents called the police and social workers started investigating if Kyle's violent and sexual behavior, apparently advanced for his age, was indicative of past sexual abuse.
"It was just constant, constant, constant," Kyle says now. At first he told the adults no, but they kept asking him about it. When he moved to the Andersons' house, Nicole showered him with gifts and experiences he'd never had. He felt extra pressure to validate everyone's concerns, he said.
"That's when it started going on and on and on," Kyle says. "Here you have her constantly saying, 'We're going to adopt you, we're going to adopt you, but we can't because of your mom.'"
Malee was among at least five adults, including family members, Kyle accused of abusing him — abuse he now says never happened. According to DSS records, the first person Kyle accused of sexually abusing him wasn't Malee but one of Smith's other ex-boyfriends. The more Kyle was asked, the more the allegations grew. He alleged Malee and Smith abused him and Eugene. Kyle allegedly told investigators that Smith was a prostitute and that men paid her to let them have sex with him and his brother.
Investigators kept asking, and Kyle kept accusing more people. He told investigators his grandparents abused him and sometimes videotaped Smith and Malee abusing him. They allegedly buried the tapes in West Virginia. Kyle told investigators Malee and Smith had grotesque ways of punishing him. They whipped him with a spatula, made him eat feces and drink urine, he claimed. They even allegedly put a funnel in his anus and poured in salt, pepper and sugar.
Of all the people accused, only Malee and Smith were charged.
Before trial, Angel prepared him to testify, Kyle said.
"I remember constantly going over everything, word for word, what they're going to ask, how to answer it," Kyle said. By the time the trial started, Kyle testified he had been to Angel's office more times than he could remember. "She was very pushy."
The state's attorney's office, however, denies intimidating alleged victims or practicing any testimony before trial.
"To be clear, the boys were in foster care in separate homes when the disclosures were made," Charlie Smith said in an email after declining an in-person interview for the story. "The State never interviewed the boys together, nor did we 'practice' with them in the courtroom or otherwise."
Answering the state's questions was easy because of the constant practice, Kyle says. "[Angel] goes, 'OK, I'm going to ask you this now. You're going to say this.' ... When it came to his lawyer asking me questions, that's when I was getting tangled up because I didn't know what to say."
Eugene said he doesn't remember any abuse. His memory is less clear than Kyle's, but he doesn't think of himself as a victim. He doesn't remember how the whole case got started. He doesn't remember seeing Malee at all until the trial.
"The only time I remember seeing him was in the courtroom," Eugene said. "I remember going in, pointing him out."
Eugene's testimony was the point in the trial when defense attorney Harris felt the jury really turn against Malee.
Eugene was short, even for an 8-year-old, and sank into the witness chair. Judge Tisdale asked if the witness had disappeared. The clerk produced a pair of phone books to place underneath him, and the jury made a collective "Aww" sound.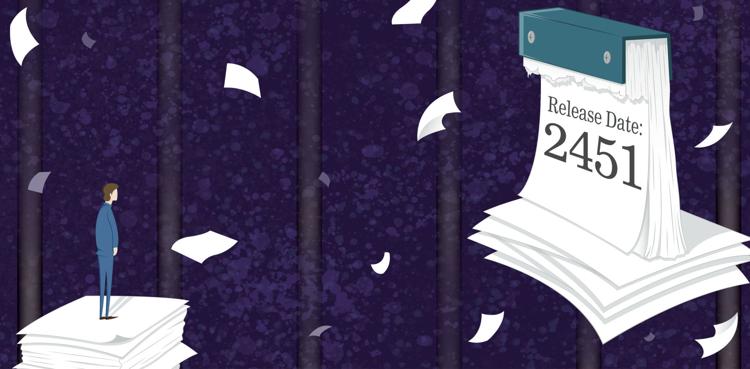 It was all a show for the jury, Harris said; the prosecutors must have known the witness chair would swallow their young witness.
"All you can see is this little patch of hair," Harris said. "It was all staged. You have this innocent little kid who is now a 'victim,' and he can't even see over the stand."
Harris said he believes the state's aggressive prosecution stemmed from their mistrials in Malee's first child abuse case.
"From the beginning, the state was doing what they could to make sure they weren't going to lose this one," Harris said. "They used some heavy-handed tactics."
Malee's sister, Debbie Harris, skipped going to court the day the jury announced the verdict. She was confident they'd acquit her brother.
"I wasn't even worried about it," she said. "I didn't even go to the court proceedings that day, because I knew that this just couldn't happen."
The jury was split on several charges at first, but after Tisdale sent them to deliberate further, they returned guilty verdicts on 31 counts.
Of all the times to be convicted of child abuse in Frederick County, 2001 was particularly bad. The November before, a city of Frederick employee found the body of 9-year-old Christopher Ausherman in a dugout at McCurdy Field on South Jefferson Street.
Police quickly arrested Elmer Spencer Jr., who was later convicted of the crime. Spencer had previous convictions for violent crimes, including sexual assault of a child. He'd been paroled after serving less than half a 10-year sentence and was released less than a week before he murdered Ausherman.
The case ignited public outrage over apparently short sentences for dangerous criminals. In the aftermath of the murder, The News-Post published dozens of letters to the editor about Spencer. Readers insisted Ausherman would still be alive were it not for a system that allowed inmates to earn credits toward early release. Some called for the prosecution of state officials who approved Spencer's parole.
That's the climate in which Malee's sentencing occurred.
He'd been patient during the seven-day trial. He listened as the boys pointed at him and repeated the allegations. Like most defendants, he chose not to testify, which jurors were told to not hold against him. Other than whispering to Harris, his lawyer, he was quiet throughout the proceedings. But before receiving his sentence, Malee used his right to stand and address the court.
He again swore his innocence and expressed regret that someone had apparently hurt the boys. He recalled sitting in their apartment's living room and hearing mice run through the walls. He had tried to help them by getting them out of Lincoln Apartments, he said.
Toward the end of his speech, Malee did something unusual for convicted defendants: He thanked the prosecutors. They worked hard, he said, and did their best to find justice for two boys who said they'd been victims of horrible abuse. They just had the wrong man, he said.
"I thank the state," Malee told the court. "They care about these boys, and that's why they're doing this. ... The only thing I'm worried about is if these two boys was [sic] assaulted, that [the perpetrator is] still out there."
Tisdale sentenced Malee to 20 years in prison for each of his 20 second-degree sex offense convictions, and five years for each count of third-degree sex offense, all to run consecutive to one another. The result was a cumulative sentence of 450 years.
"I thought what he had done was horrific," Tisdale said recently. "I thought what he had done justified the sentence."
The Maryland Court of Special Appeals upheld Malee's conviction. They found Kyle's testimony alone sufficient to support all the verdicts. And the sentence was legal, they said, because it was actually a series of consecutive 20- and five-year stints.
By the time of the trial, Kyle was living with a couple in Middletown who would later adopt him. In late 1998, as the investigation was ongoing, the Andersons had asked DSS to find him a new home. Nicole had become pregnant, and she wrote to Kyle's therapist that she didn't trust him after realizing he had lied to her multiple times.
Kyle's adoptive family never talked about Malee or the case, he said.
Eugene and his sister lived with a foster family in Washington County. They rarely saw their brother until after high school.
Kyle and Eugene both joined the Army after graduation and were deployed to Afghanistan at the same time. They were stationed on nearby bases in Kandahar province. They never saw each other on deployment, but at night Kyle could see the entry lights to Eugene's base shining across the desert.
On deployment, Kyle had a lot of time to think about his life, his childhood and the hate he had developed for Smith. He ultimately decided he'd like to reconnect with her. When he returned home, he started revisiting the case and the allegations. They seemed impossible to him.
"You start reading over everything, and it's like, 'This is bullshit. How the hell is this even possible?'" Kyle said. "A kid would be crazy if that happened to him."
Around the time Kyle was revisiting the abuse case, he was contacted by private investigator Tom Chase, a former Frederick police detective.
Chase had been hired by the Office of the Public Defender. One of Malee's handwritten motions to the court had caught the attention of Frederick County Circuit Judge G. Edward Dwyer, who ordered a hearing in the case. The Maryland Office of the Public Defender assigned Frederick attorney Michelle Martz to represent Malee.
Kyle insisted on having an attorney of his own before speaking with either side in the case but eventually expressed his desire to recant the testimony he gave in 2001.
Movement on the case, however, stalled.
Martz and Chase declined to comment for this story. Emails from October 2016 between Martz and the state's attorney's office, obtained by The News-Post, show details of their discussions of the case. In the emails, Martz described speaking at length with Charlie Smith about the implications of Kyle's recantation and offered to let them interview Kyle with just his own attorney present.
But the prosecutors never spoke with Kyle about it. They wanted to interview him independently and felt Martz was resistant to that, Charlie Smith said. They told her to put any new evidence in a motion with the court.
Meanwhile, Kyle says he didn't trust the state's attorney's office and wouldn't have spoken to them without a lawyer.
The news that Kyle planned to recant reached Malee and his family. It offered a glimmer of hope.
"I remember thinking 'He'll probably get out tomorrow. This is amazing,'" Debbie Harris said. "But then it dragged and it dragged and it dragged."
The hearing date came and went. It was postponed. Martz handed the case off to an attorney in Baltimore. Dwyer later retired.
Kyle turned 30 in November. He's grown from a hyperactive child into a hardworking adult with kids of his own. He lives in Pennsylvania and lets Smith and her current husband babysit for him, something he said he would never allow if she'd abused him.
When he thinks about Malee being in prison now, he's regretful.
"I'm surprised he didn't just come forward and say it all did happen, just to get out," Kyle said. "It's a [bad] situation. That's why I'm here now, to try to undo it."
Eugene hit a growth spurt in high school. He's now 26, tall and blond. He hasn't read the court documents like his brother. The case hasn't been part of his life since the trial, he said, but he's certain Malee and his mom didn't sexually abuse him.
"It's pointless to keep an innocent man behind bars," Eugene said. "That's not something I want to be a part of if I know that I can change that."
Malee, now 58, has lost almost two decades to incarceration. He spent about 10 years in the Jessup Correctional Institution before transferring to another maximum-security prison in Cumberland. He missed the funerals of a nephew, his stepfather and his brother.
He's not any closer than in 2001 to accepting the legitimacy of his conviction. He doesn't regret turning down the plea agreement, he said. He just regrets spending 17 years in prison for something he says never happened.
Glimpses of his positivity appear occasionally. When he talks about the boys' recantation, his release seems inevitable to him. He speaks of friends he hangs out with and employers he works for in the present tense. And he has his mom and sister waiting for him.
Until then, he continues to be patient.