The residents of Frederick County are represented by women in government at every level. From municipal and county boards to the executive department of the state, women are serving their constituents.
They draft legislation, advocate for funding and fight for change through the systems in place.
Below are six examples of women who continue to work for the residents of the county and who strive to make their home town and state the best it can be.
Patty Washabaugh
From the day Patty Washabaugh moved to Mount Airy almost three decades ago, she loved it and wanted to make sure it rose to its full potential.
Since then, Washabaugh has been involved with large projects in the town and surrounding area including the remodeling of Linganore High School — which her children attended — and the annexation of farmland from a property developer.
Washabaugh has been so involved since the start that she was personally asked by the mayor to join the planning commission. She did and served for six years until a special election in 2018 was held for the Mount Airy Town Council. She ended up defeating two opponents and claiming the seat.
"This is sincerely something that I've always wanted to do...it's much different when you're sitting in the seat in the audience than when you're sitting in the seat in the council," she said.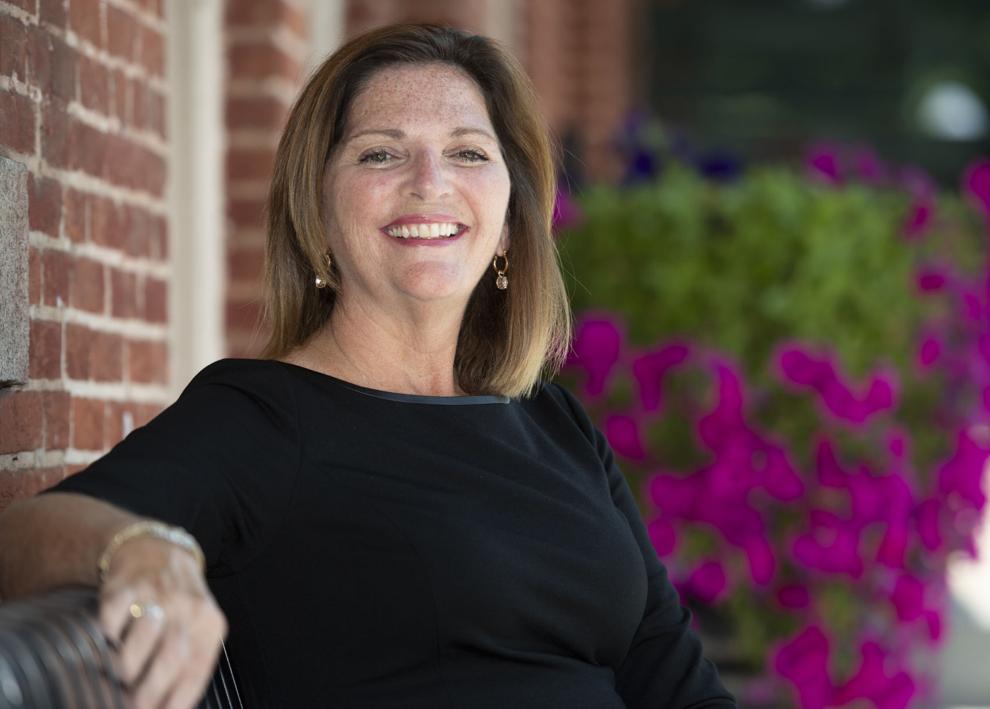 Being only the fourth woman elected to the Mount Airy Town Council, Washabaugh said it's important to have women in local politics because it allows for issues to be seen through a broader lens.
"I remember going to the town council meetings and I just remember some of the decisions...and I thought, we need a woman on the council," Washabaugh said. "I didn't feel as though they were peeling the onion to the next level, and I think sometimes women do that a little bit more."
Looking back at her work, Washabaugh said there is nothing that stands out as her biggest accomplishment. All her projects have been important, but what she is most proud of is that she has always been dedicated to her work and listened to the residents of her town.
"I really try and listen to what the people want and that's the one thing I miss the most with COVID is that we don't get to have a lot of people come to our meetings...because there have been many times where I might think a certain way, but after I hear what people have to say, it definitely does change my opinion," she said.
Kelly Schulz
Before she knew it, Kelly Schulz had caught the politics bug.
A former real estate agent, the mother of two moved to Frederick with her family in 2003 and began volunteering in local campaigns such as the mayor's election. Soon she was running and winning a seat on the state legislature and today, through many pathways and opportunities, Schulz finds herself as a member of the Hogan administration, leading the Maryland Department of Commerce.
The Maryland Department of Commerce supports many teams at the state level including the Maryland State Arts Council and the tourism division. But the primary focus is on local Maryland businesses.
"The Department of Commerce is there to be able to support businesses at every level. We look at the growth of businesses, expansion of businesses, and attraction of businesses to the state of Maryland, and we provide resources and some incentives to be able to facilitate the growth," Schulz said.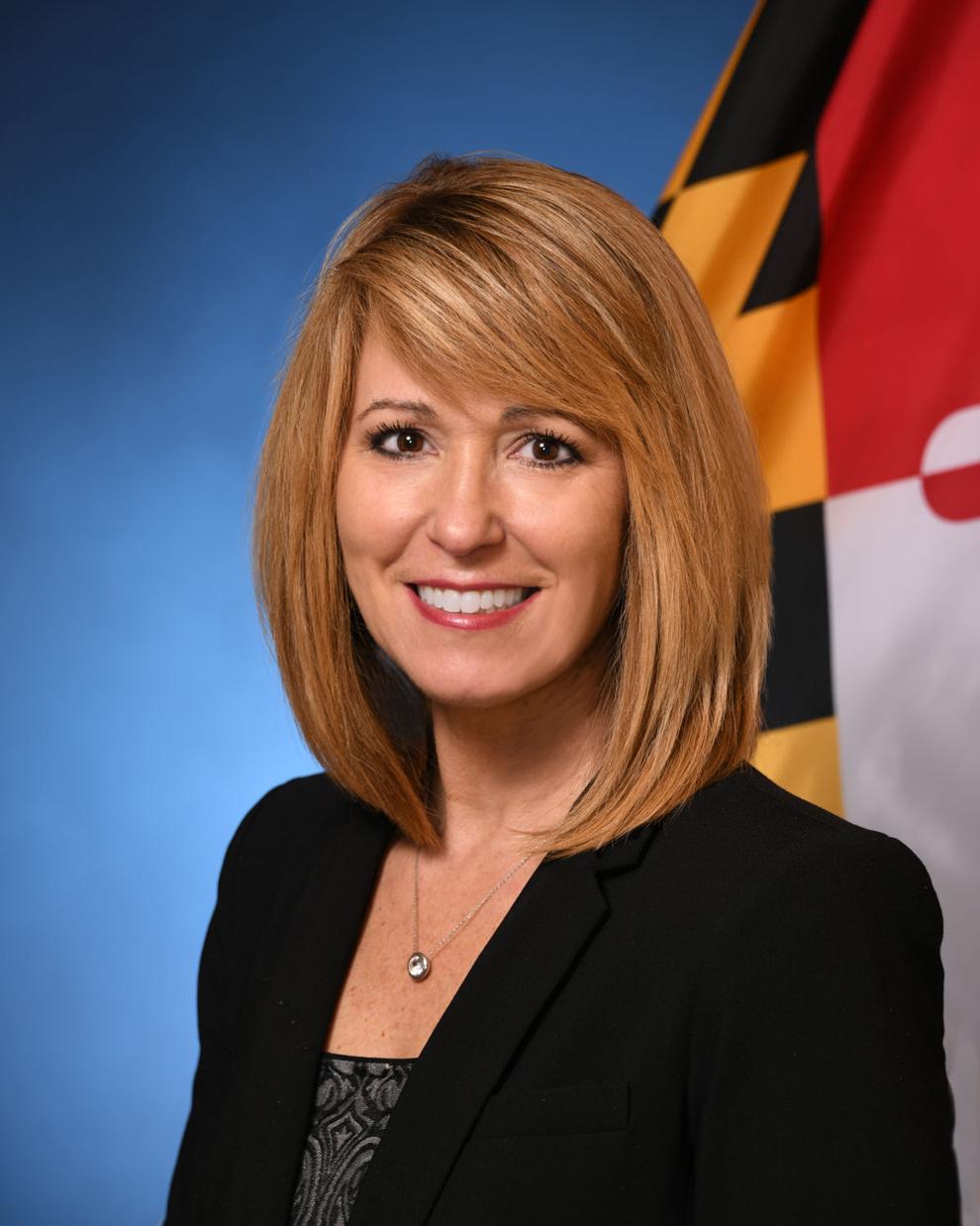 The secretary says through all her years working in different political positions, she is most proud of her work to promote the idea of apprenticeship within the state. Schulz said she knew that starting apprenticeships would be beneficial to not only young students but also to the larger business community.
"There was, at that point in time, a great need for a qualified workforce in every industry," Schulz said. "The employment rate was very, very low, people were having a difficult time finding qualified employees, so starting apprentices at an early age in the high school years was something that we pushed really hard and I'm really proud to say that...that continues statewide."
Schulz, who still resides in Frederick, said it's important to celebrate weeks like S.H.E. Week. Schulz said it allows for the celebration of not only the past accomplishments of women but shows future generations what is possible.
"[Young women] are going to need to know that that path has been paved and that they have the opportunity to conquer," Schulz said.
Jessica Fitzwater
From an early age, Frederick County Council member Jessica Fitzwater was taught the importance of serving her community. Her parents were involved with local organizations in Washington County, and after becoming a Frederick County Public Schools teacher, Fitzwater said she began paying more attention to who the decision-makers in the community were and how she could advocate for change.
By 2011, Fitzwater became highly involved with the Frederick County Teachers Association and was also a part of the first class of Emerge Maryland — an organization that trains and empowers local Democratic women to run for office.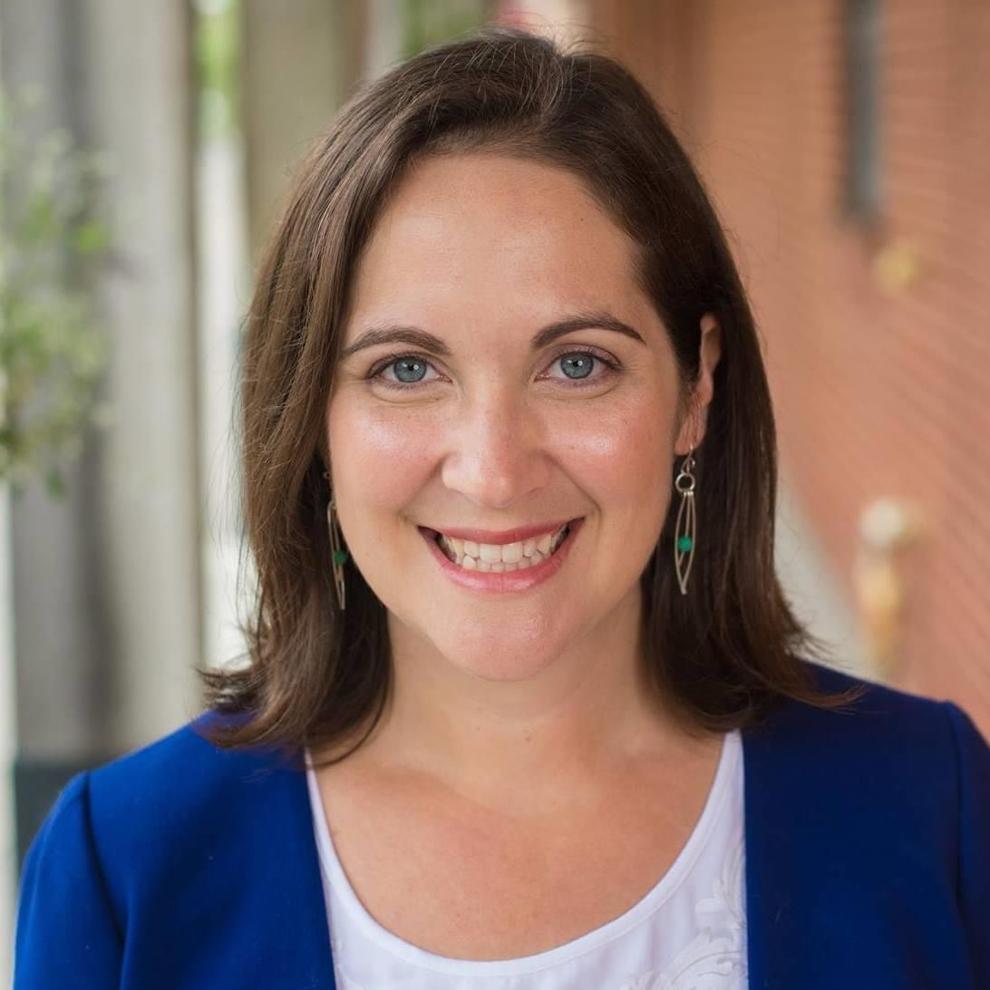 During this same time, Fitzwater saw how schools in the county were being funded and felt she needed to take on a bigger leadership role to see the change she wanted. When the charter government of the county was formed in 2014, Fitzwater ran and became part of the first Frederick County Council.
Since then, she has overturned county ordinances that she says made the county less welcoming — such as the English-only ordinance — she has worked on several social justice issues such as human trafficking, passed a climate emergency resolution, and worked closely with the affordable housing council.
Having women in positions like hers is critical, Fitzwater said, because women bring their own perspectives and priorities.
"You see progress made in things like paid family leave, you see progress made in equal pay for equal work...[men] are going to focus on issues that affect them which are different than the issues that affect many, many Americans," Fitzwater said. "It's critical to have a diversity of folks at the table so that issues that affect everybody can be addressed."
When asked about the importance of S.H.E. Week, Fitzwater said it's all about lifting up women and highlighting their importance in society.
"If you look back through our nation's history, women have played an integral role in every step of the way, in every time of change," Fitzwater said. "All the men of the world wouldn't exist if we hadn't given birth to them. We are powerful."
M.C. Keegan-Ayer
When asked how she got to where she is today, Frederick County Council President M.C. Keegan-Ayer recites a Beatles song.
"It was a long and winding road," she said.
She has lived in Frederick for 32 years but spent a majority of her early days running around Capitol Hill finding, as she says, creative legislative ways to solve problems.
Keegan-Ayer did that until she got a call from County Executive Jan Gardner asking her to join the county's newly formed charter government.
"She wanted somebody on the council who understood what the legislative component would be, and I said fine, I'll run, but I'm only doing this for four years," she said.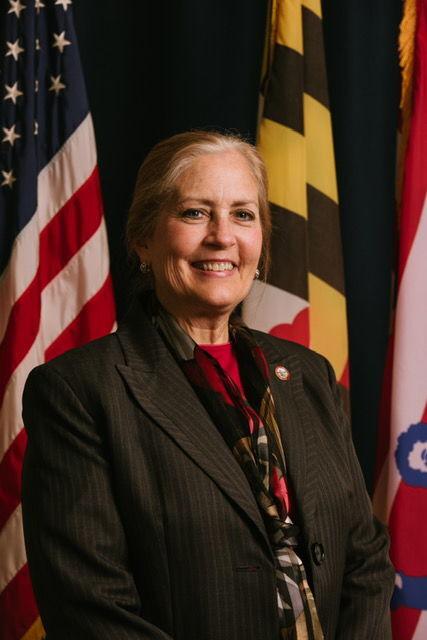 Five and a half years later and Keegan-Ayer is still going.
Her biggest accomplishment, she says, has been a simple but important one — getting the council formed and bringing it to a place where it functions properly.
When asked why she decided to jump from D.C. back to Frederick, Keegan-Ayer said it's important to work in one's own community.
"If you're not going to invest in your own community why should anyone else?" she said.
Additionally, having weeks like S.H.E. Week that celebrate local female leaders is an important thing to highlight for the community.
"It's important that everyone recognize that we have women in our community who are doing incredible things but are unsung heroes," she said.
It also celebrates and recognizes all the barriers women have had to break through, she said. Women are critical to leadership positions because of these barriers.
"We understand that sometimes you don't win everything but if you're willing to lose a battle or two on the way you might ultimately win the war and I think it's because we've had to work so hard to break through all of those glass ceilings," Keegan-Ayer said. "Women are used to having to buck up against barriers."
Marie Fischer
Marie Fischer wants people to know there is room for them in the Republican Party.
"I strongly believe in the phrase that it's a big tent party and I work hard to try and bring everybody in that has the same values," she said.
Fischer, who moved to Frederick six years ago, currently serves as the third vice president for the Maryland Federation of Republican Women and is the president of the Republican Club of Frederick County.
Since being elected as president in 2018, Fischer has worked to expand the club's social media presence and increase its membership.
"We've been trying to attract different groups of people. One of the things I was very proud of was we started reaching out and being active in organizations or fairs that people didn't expect us to be at," Fischer said. "We did the PRIDE festival for two years in a row, and that was interesting because I was surprised at how many people came up...and a lot of them said they were Republican."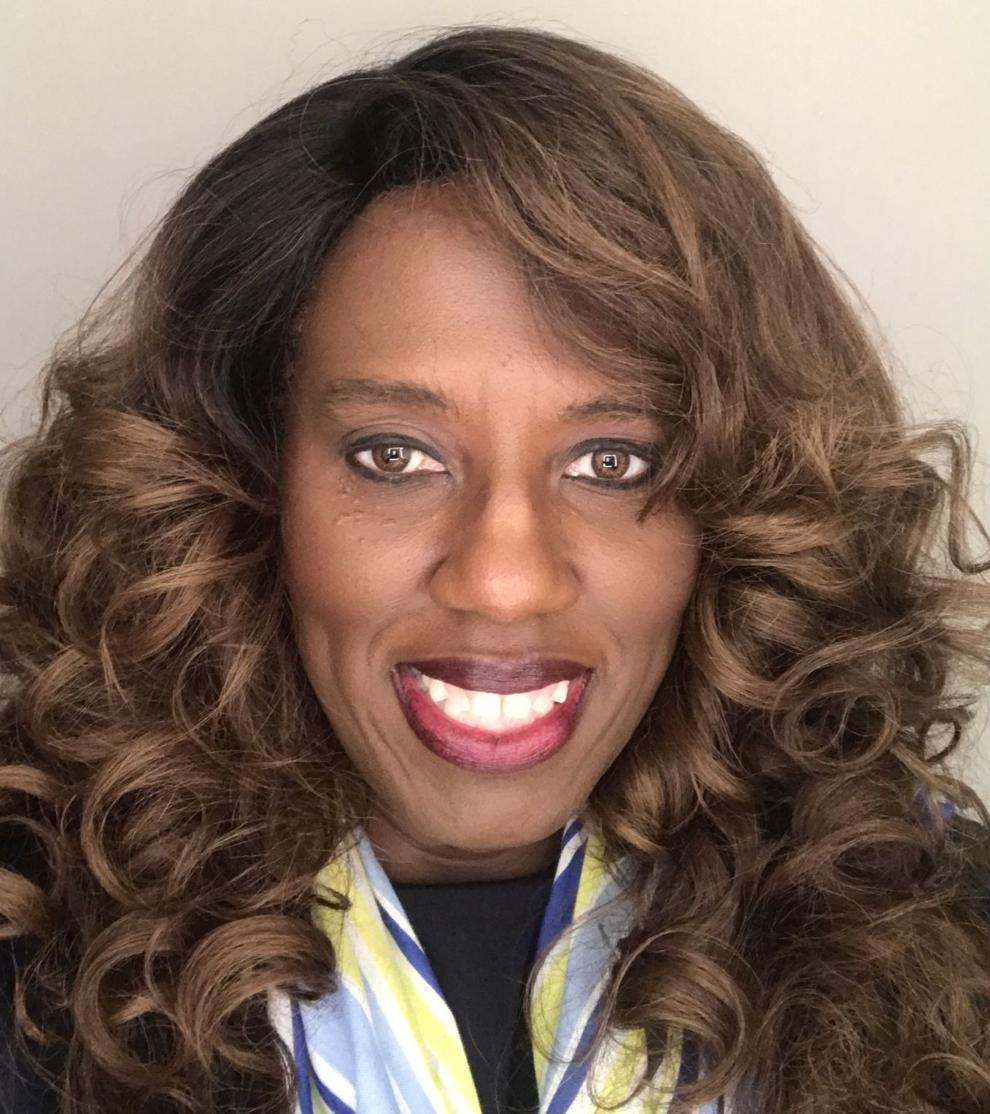 Fischer said women need to be involved in politics because statistically, women make up a majority of the vote, and therefore can drive the issues. Women also bring a unique perspective to the table.
"We deal with everything in life. As a mom, you're a cook, chauffeur, engineer, everything. And so because we take on all these tasks, just in our general life, we have a tendency to see the big picture of everything and that includes politics and how it affects us, our family, and our future," Fischer said.
She hopes weeks such as S.H.E. Week inspire more women to become involved in local politics because sometimes, Fischer said, people tend to forget that local issues impact residents more than national issues. She recited a phrase she heard on a radio show one day to prove her point.
"Pay attention to your politics because the government closest to you can reach into your pocket the fastest," she said.
Jan Gardner
After spending years advocating as a regular citizen for her children and other students in Frederick County on education-related issues, Jan Gardner realized she wanted the ability to make the change herself.
"I wanted the power of the vote instead of trying to convince others how to vote," Gardner said.
That's how the current Frederick County Executive started her more than two-decade long career in local politics.
She is the first person and woman to serve as county executive and has spent the last six years revamping Frederick County. Before that, she served on the former Board of County Commissioners for 12 years, including four years as its president. Through her leadership, the county has maintained quality nursing homes for its aging population, secured a Triple-A bond rating, and passed "Livable Frederick" — a comprehensive master plan that is policy-driven and focuses on the county's planning goals.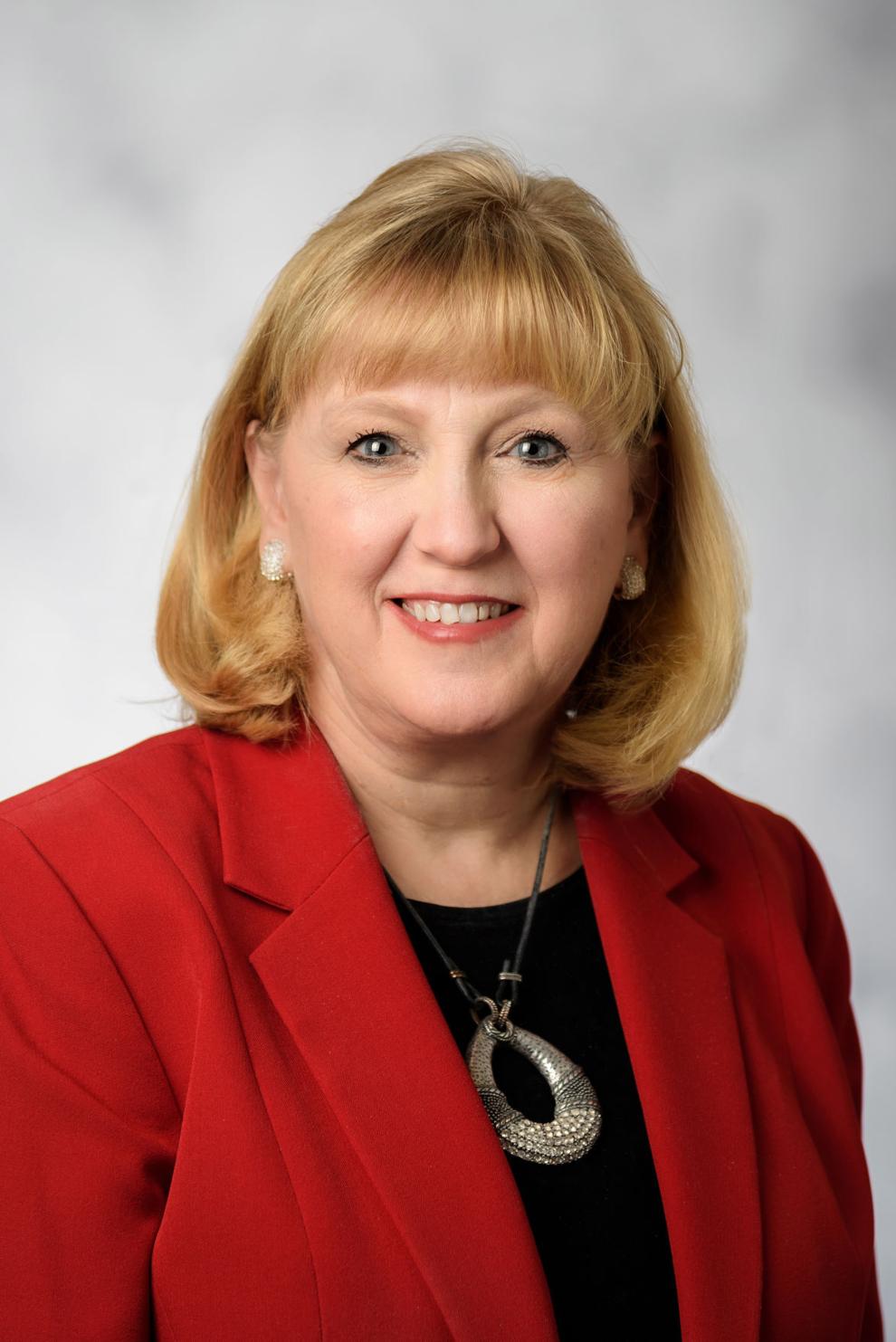 But to Gardner, her story of success is not unique.
"My story is not unlike a number of other people who got involved...and it really does show the power of individual people to get involved and make change in their community," Gardner said.
When asked why it's important to have local female leaders like herself, Gardner said women are great problem solvers and listeners, among other things.
"Women set the values and standards for their own families and for society at large...and I always tell other women that they should seize their power and participate in the public process and consider running for office. It's a great way to have a say and help shape the future of your community," she said.
S.H.E. Week, said Gardner, is especially important because it shows the power of unity.
"It's important for women to support other women and I think there is always something that we can learn...and it's part of the whole concept of together we're stronger and together we can achieve more," she said.