The back patio of Ayse Meze Lounge in downtown Frederick looks and feels like a scene out of the early 1900s — surrounded by greenery, brick floors, white linen cloth tables, stringed lights hanging overhead and vintage metal chairs painted in white and shades of blue.
Kate Winslet dressed as she was in "Titanic" should be sitting at one of the tables, daintily sipping on a cup of tea. Instead, on a Tuesday night, the patio is filled with families, couples, and friends of the Frederick area sharing meze while a dance lesson takes place against the back wall.
The dance lessons occur the first and third Tuesday of the month and are free to the public, providing the perfect opportunity to work out all the meze that undoubtedly will be consumed when dining at Ayse.
The Shab Row restaurant serves Eastern Mediterranean cuisine, meaning more often than not there will be a Turkish spin on the most recognizable Mediterranean dishes.
Most of the menu is also meze, which means small plates. These plates are meant to be ordered in abundance and shared. A full meal could be had off meze alone, because although it means "small plates" the portions at Ayse are substantial and filling.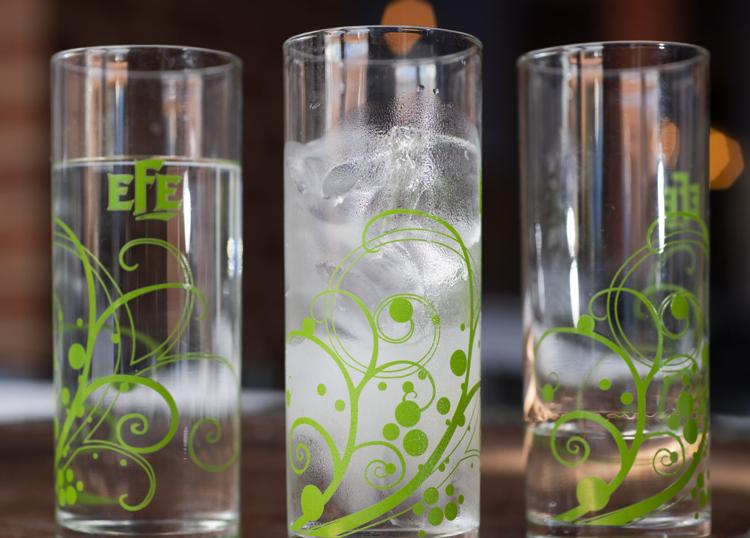 Whether or not this your first or 25th time having Mediterranean food, start with the Raki. The corporate chef of Ayse, Rick Ade, said Raki is a traditional drink meant to be paired with meze. Similar to Sambuca, the liquor has a licorice flavor and is served with water and ice allowing the drinker to mix everything together and be in control of how strong their cocktail is. Once combined, the aperitif is sweet and easy to sip on.
Ayse's signature dish came as a big surprise, as it as an item on the menu that can be easily overlooked compared to some of the more known Mediterranean fare. The Brussels sprouts, or more specifically "Bruksel Lahanasi," was recommended by both Ade and the waitstaff, and surprisingly lived up to and surpassed the hype.
"It's a little bit of everything," Ade said.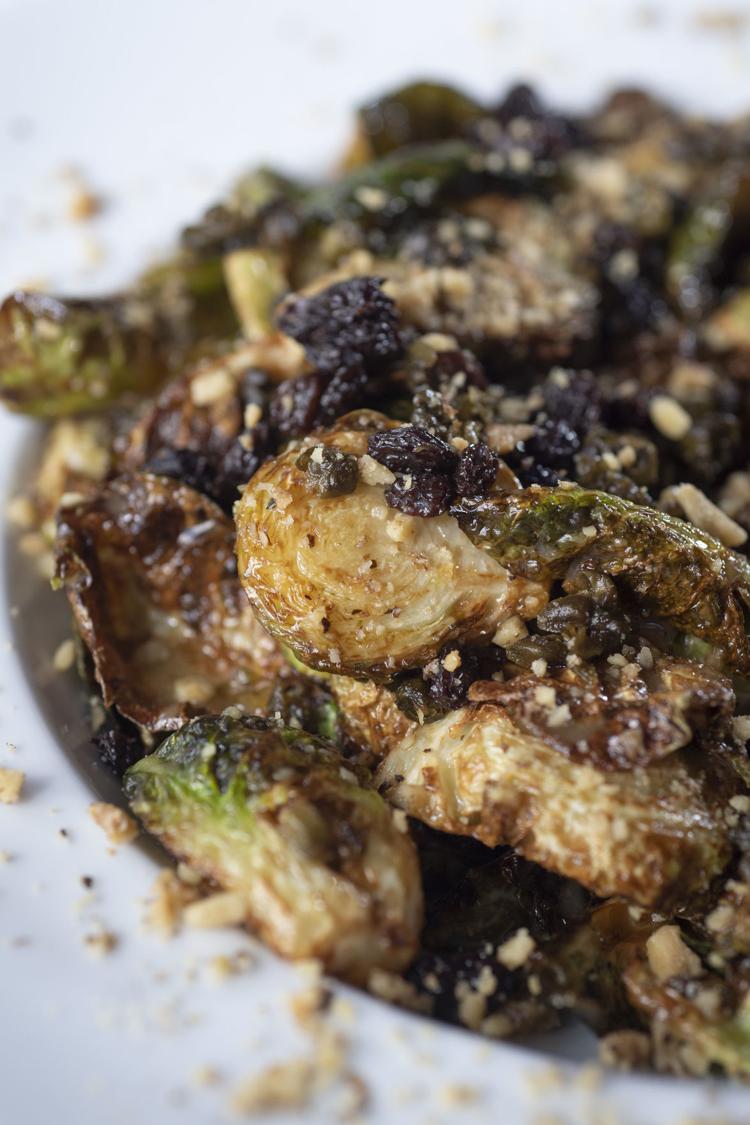 Almost fully charred and tossed with walnuts, capers, currants and honey, this meze was addicting. The flavor was reminiscent of the sweet-savory tang present in many Chinese takeout dishes — like a General Tso's chicken — but on a much more elevated level.
For everyone who's dislike of Brussels sprouts has been a constant since childhood, try these and you'll be converted.
For a chance to experience the variety of flavors available at Ayse in one dish, turn to the spread sampler. It presents a fantastic baba ghanoush and another lovely dip called "muhammara" which is chili-red in color and looks like it could put your mouth on fire but instead reveals a crunchy sweetness after one bite.
The crunch comes from walnuts and the sweetness comes from a combination of bell pepper, hot pepper and pomegranate.
The tzatziki, which also comes with the sampler, holds its own. Oftentimes tzatziki can become runny and watery, but Ayse's maintains its thickness and is incredibly creamy.
The spread sampler is served with freshly baked pita but can also be delivered to the table with a plate of raw vegetables such as broccoli and carrots for a small up-charge of $5.
Ayse's hummus, which is also included in the spread sampler, is different in a good way. The slightly grainy texture and nutty flavor of the chickpeas are present but then comes a surprising tang of lemon, which along with the Brussel sprouts makes the hummus addicting.
The falafel was a bit disappointing. Dry and flavorless, they didn't add much to the array of meze on the table but were edible due to the tahini and diced cucumbers and tomatoes that come alongside it.
The other disappointing bit was the service. When attending the restaurant for dinner it took over five minutes once seated, to be greeted by a waiter. And although attentive afterward, the service as a whole was slow, dragging dinner out much longer than it needed to be.
The lunch service was better but there were fewer customers and most guests were seated in close proximity to each other in the main dining room.
If feeling extra hungry for either lunch or dinner, the moussaka is thick, tall and full of comfort. The eggplant was a little harder to taste and identify in Ayse's version than in more traditional Greek moussaka but it was a welcomed difference in what is one of my all-time favorite dishes.
For dessert, stay traditional with the Baklava. Crunchy and soft in all the right places and not overly sweet as some baklava can be, it is the perfect way to end a Mediterranean journey at Ayse.
Normally, I can eat baklava by itself but Ayse serves it with whipped cream and a small scoop of traditional Turkish ice cream called "Sakiz" which extracts its flavor from the tubers of orchids.
Whether the ice cream and whipped cream add anything to the desert is up to the individual diner — I couldn't decide — but I will admit that it makes sharing the dessert easier as there is more to go around.
And "more to go around" seems to be the continuous theme at Ayse, with a never-ending list of meze to try and a presentation of a different side of Mediterranean food that is both unexpected and enjoyable.
Katryna Perera is the food reporter and critic for the Frederick News-Post. A long time "food enthusiast" she has taken cooking classes both domestically and internationally and is continuously following food trends and restaurant openings. She also briefly studied food reporting while attending Columbia University's Graduate School of Journalism.
Follow Katryna Perera on Twitter: @katrynajill.