Ask most people what their favorite cut of beef is and many would name filet mignon, sirloin, rib, brisket, maybe even a rump roast.
But there is more to beef than just choice and prime cuts — like liver, tongue, kidneys and heart.
When it comes to those parts, it is the heart that is often overlooked. Kidneys have found a place in Vietnamese stews, the tongue makes for an awesome street taco and liver goes well with its longtime partner in crime, onions.
But the heart? It hasn't gotten enough attention. However, it's time to give the beef heart some love.
Why? Because it's good for you. USDA's FoodData Center, which lists the nutritional information of beef heart, reports that it's packed with protein, and rich in folate, iron, zinc and selenium. And beef heart contains B-complex vitamins like B2, B6 and B12. Studies have shown that B-complex vitamins help with blood pressure and reduce high cholesterol.
One person who would like to see more beef heart on the plate is Chef Chris Spear, an in-home personal chef and culinary instructor who owns the Frederick-based Perfect Little Bites. Spear practices the culinary belief of head-to-tail eating.
"I think chefs, in general, try to appreciate the whole animal," he said. "I've been into the whole idea that if we're going to raise animals solely to kill them and to eat them, you should at least make use out of everything."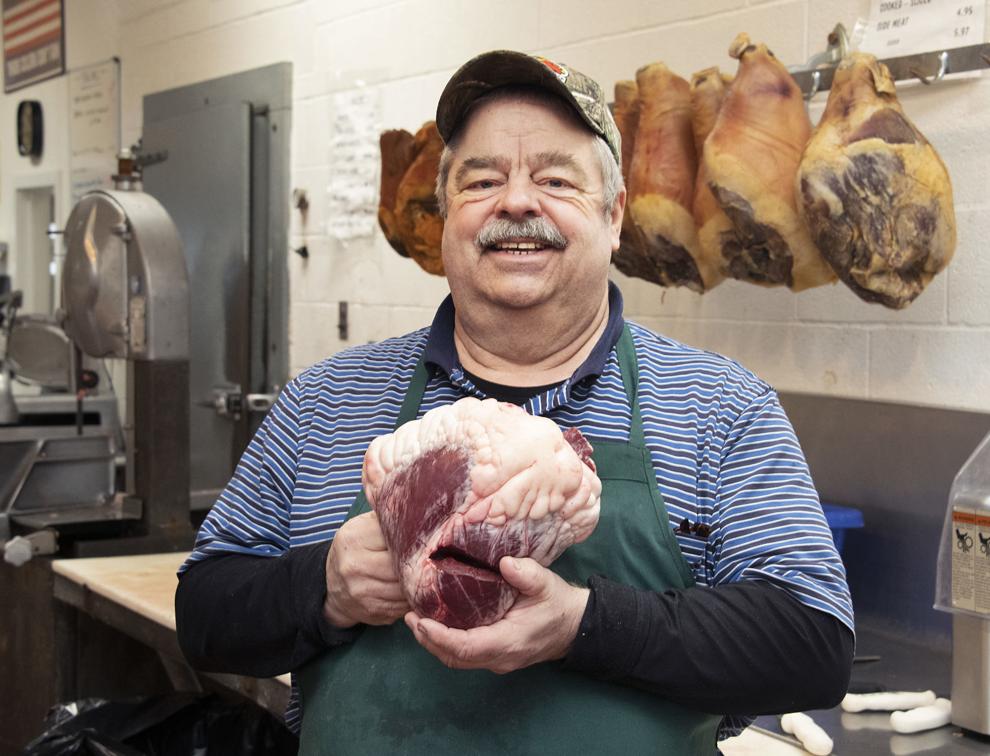 Bill Hemp of Hemp's Meats in Jefferson said he sells beef heart. He is rarely told, though, that it's for that evening's supper.
Usually, people will buy hearts to prepare for their dogs' food, he said. Hemp said that isn't a reflection of the quality of the meat, but more on how much people love their pets. But every once in awhile, he said he sells to people who want to eat them.
Hemp said it's also a good bargain. He sells beef heart for $2.19 a pound. Most hearts weigh between 3 and 4 pounds.
Spear said he doesn't understand why more people don't consume the heart.
"Why is it that it's weird to eat a heart but not weird to eat the leg?," he asked.
Spear said as a society we have allowed the marketing of cuts to influence us.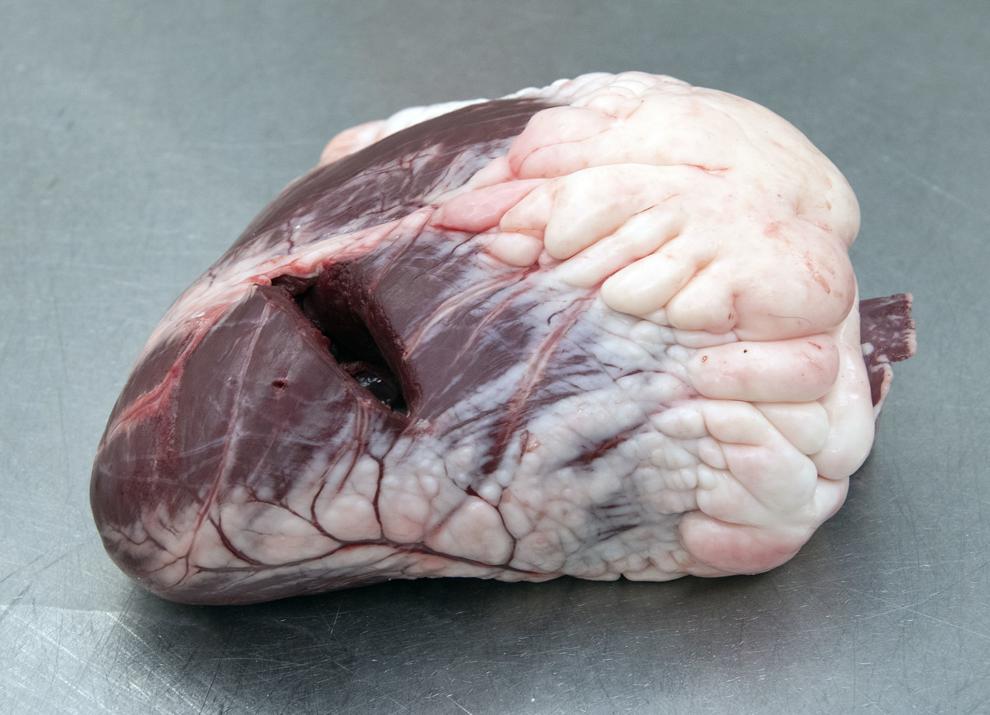 "Why is a filet mignon so expensive and heart not, when it comes from the same animal? Especially because it has a pretty similar taste?," he said.
Beef heart is actually pretty tasty, according to its fans. Just Google "beef heart recipes" to find hundreds of ways to prepare the dish. Many people with dietary concerns or plans are using it in their meals, including those who follow the low-carb, high-fat Keto diet.
"It really just has a stronger beef flavor," Spear said. "You can tell that it's not one of the prime cuts, but it doesn't have that organ-y taste that liver would. And it's not gamey."
Spear also said he makes beef heart for some of his personal chef clients.
"It does take a certain person to want to eat that," he said.
Oftentimes, Spear said he brings beef heart as a "bonus dish."
"I think when people are paying money and picking from a menu, they're more likely to order a filet mignon or a steak than a heart," he said.
His business model, he said, allows the customer to choose from a select menu and then he provides complementary dishes, such as a heart. But, he said, he makes sure to vet their eating preferences beforehand to learn what they will not eat before adding beef heart to the bonus menu.
Spear said the biggest obstacle for preparing beef heart is that it has to be thoroughly cleaned before it is prepared. The heart should be broken into quarters to make it more manageable to cook and serve. He said most people are not going to grill or use an entire beef heart at once.
His favorite way to serve up beef heart is "quick grilled."
Beef is "kind of like calamari. It's really good if it's grilled really quickly at medium-rareish, or well done in a stew," he said.
When he grills heart, he said he won't grill the entire organ. Instead, he said, he will break it down into manageable pieces. After grilling, he will let it rest, slice it thin and then serve it with some type of acidic sauce like a chimichurri or salsa verde. He said he loves serving beef heart on grits or polenta and then adding chimichurri.
Beef heart, he said, also makes a great protein for stew, like a beef bourguignon. And, he said, the heart cooks well in a pressure cooker, which can help speed up the process.
Beef heart, he said, can also be served as tar-tar like a steak tar-tar.
"That's one of the popular things I see chefs do," he said.
For those who might be overwhelmed with the size of a beef heart, Spear suggested trying one a little smaller like a lamb's heart, which is also more tender.
However, Spear said he hopes people will be willing to try beef heart.
"What's the worst that can happen? It's only one meal," he said.