Creating a simple syrup for your cold beverages
Christine Van Bloem, the owner of The Kitchen Studio Cooking School, continues her series of live cooking demonstrations today at 10:30 a.m. on The News-Post's Facebook page showing how to create a simple syrup.
Since sugar doesn't dissolve well in cold beverages, Van Bloem said a simple syrup is perfect for sweetening everything from cold brewed coffee to cocktails.
"It goes right into the drink and mixes in right away," she said. "And you don't get that sugary sludge at the bottom [of your drink.]"
Van Bloem, who always keeps at least two bottles of the syrup in her refrigerator at home, said a bottle of store-bought syrup can cost as much as $8.
"When people see how easy it is, it'll be really cool," she said.
1 cup sugar (white, brown, or even my favorite, turbinado!)
Place sugar and water and a saucepan over medium-high heat. Stir together and bring to a simmer until the sugar has all melted, about 5 minutes. Allow to cool, then package and store in the fridge. This will keep for about a month in the fridge.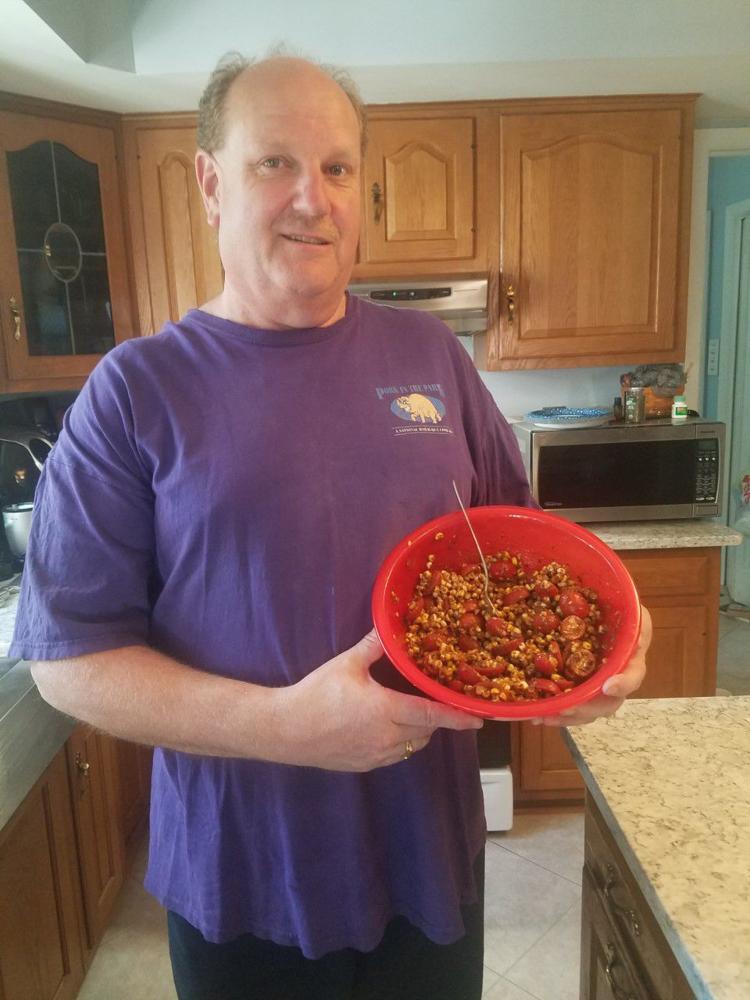 Last week Van Bloem showed viewers how to make a corn and tomato salad, asking viewers to send in photos of their finished product.
This week, if you follow along with the recipe ask a family member to photograph you during the process and send it to Christine via Facebook or to us via email at Gcullen@newspost.com.