Gambrill Mt. Food Co. has only been a presence in Frederick for a little over two years, but their game has proven to be strong.
Starting out as a food truck in June 2018 focusing on vegetarian and vegan dishes, the business has since expanded and opened a brick-and-mortar location right off North East Street in Frederick.
They are so popular and busy that they consistently ask prospective customers on their daily Facebook posts to have patience with their phone line.
"Please know we are aware of how frustrating it may be to get through. Our phone lines do work," is a line always included along with their daily menu features.Unfortunately, right now, calling the restaurant and ordering and paying over the phone is the only way to get their food.
Gambrill Mt. Food Co. is operating a contactless carry-out service. Everything is done over the phone, they will not take pre-orders unless it's a party of 10 people or more, and when customers arrive at the restaurant, they point to which take-out bag is theirs through the front window and a staff member unlocks the front door and hands it over.
Such are the times we live in, I guess.
The whole process honestly, sounds a lot more complicated and annoying than it actually is. Every time I ordered I got through on my first call and the food was always ready and waiting in the window for me within 15 minutes. Not to mention everything is packed exceptionally with cardboard containers that can easily be recycled.
Gambrill Mt. still offers a good number of plant-based items on their menu but through my tastings, I came to feel that their meats are where they really shine.
The Beef Dip sandwich was one of my favorites. It's a very simple sandwich – thinly sliced pit beef, white onions, and horseradish cream on a toasted Kaiser roll. Honestly, the sandwich is good just as is but in traditional French Dip style, Gambrill Mt. serves a small cup of au jus alongside it.
The meat is so ridiculously tender it's hard to put into words. My favorite thing about it was there was still a good amount of fat on the beef making it extra juicy and soft. Dip the sandwich in the au jus and it's like eating French onion soup on a sandwich. A win all around in my book.
The Gambrill Mt. Burger was also delicious. The patty seemed like it had been formed by hand and was incredibly savory and juicy. It was fresh and held a lot of flavor.
The burger was topped with white American cheese, smoked mayonnaise, pickled red onions, and a bacon-onion jam.
For me, the jam was where the burger went a little over the top. I felt like the sweetness of the spread was all I was tasting. I think the smoked mayo was enough of a condiment itself and complimented the umami flavor of the patty better than the jam.
I found the same condiment domination to be the case with the "Mountain Star" Chili Dog.
The presentation alone is delightful and makes you want to dig right in – two all-beef hot dogs topped with beef chili, diced onions and Gambrill Mt. Food Co.'s own house mustard.
The only reason I ever order chili dogs is because I want to taste the chili. But with Gambrill Mt. all I was tasting was the mustard. I've always thought mustard is a tricky condiment. It has such a strong flavor that can very easily overshadow the flavor of any food, and that's unfortunately what seems to be happening at Gambrill Mt.
Luckily though, this is an easy fix. Just stop squirting maybe five seconds earlier. And the chili itself is so delicious — very smoky, very smooth — it deserves to be the dominating taste.
Another aspect of the Gambrill Mt. Food Co. menu that I love is their fusion of Asian flavors. A dish that epitomizes this is the KimCheese Fries — cheesy fries taken to level 3,000.
House-cut fries come topped with their own house cheese wiz, kimchee, scallions, chili mayo, shredded nori (seaweed), red chili sauce, cheddar and cilantro.
It's honestly a meal in itself. The fries are the perfect cut – a few inches long and not thin. They're the kind that you can easily pick up with a fork, which you will need to do given the number of things on top of them.
The kimchee flavor comes through brightly and the creaminess and paleness of the cheese wiz is a nice companion. The only thing that I think would make this dish even better is a squeeze of lime.
If you decide to order some food from Gambrill Mt. I also suggest adding a few beers to your tab. The restaurant offers a selection of unique craft beers such as a coconut porter from Maui, Hawaii, a brown ale from Portland, Maine, and a Mexican-style American lager.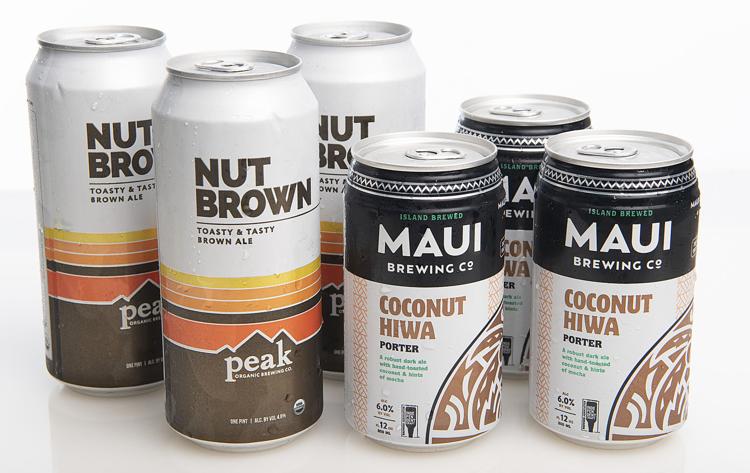 All are delicious and refreshing in their own way. You can even ask for a six-pack of either the same beer or a variety and Gambrill Mt. will package them up for you in a nice carrying container.
I have no idea what the inside of the restaurant looks like — I don't even know if there is seating inside — but I can imagine that the space is just as fun as their menu and hopefully one day we will also be able to experience it.
Until then, hit up those phone lines and get some food and some beer. I promise that pointing through the window for a bag of hot food will be worth it.
Katryna Perera is the food reporter and critic for the Frederick News-Post. A longtime "food enthusiast" she has taken cooking classes both domestically and internationally and is continuously following food trends and restaurant openings. She also briefly studied food reporting while attending Columbia University's Graduate School of Journalism.
Follow Katryna Perera on Twitter: @katrynajill; on Instagram: @kjp_eats.