Hi everyone! Wow, it's been a minute, hasn't it? The last time I wrote to you all was in mid-March and I was saying something along the lines of "if restaurants open again in two weeks here's where you should go."
For those wondering where I myself disappeared to over the past three months, I'll give you the short answer of the pandemic ended up affecting me in multiple personal ways that I could have never imagined.
To be honest, I lost my love for food for a little bit and things were a little scary but now I'm back and feeling better with a new zest for life. A friend recently messaged me and said "I know you're feeling better because you're close to food again." Boy does she know me well?
Anyways enough about me! You all are not here to read about me. For my first week, I'm not doing a traditional review but instead a more feature-type piece of a few restaurants around Frederick County that are offering family-style meals on their take-out menus.
I noticed that many establishments started offering these take-home meals and kits during the pandemic as an easy way to eat out at your favorite restaurant and also feed your entire family.
I know restaurants around the county have begun opening back up and offering outdoor seating but I have a feeling these take-out meals may last for a while – or at least I hope they do.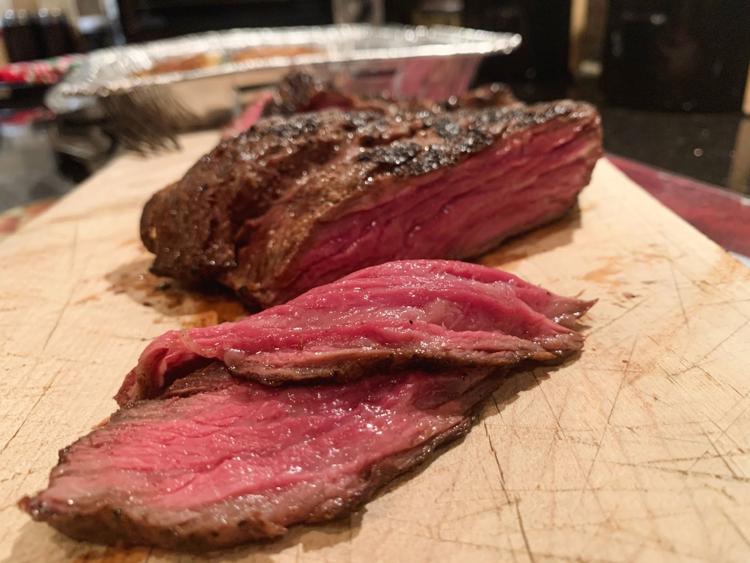 First up is Firestone's Culinary Tavern downtown on North Market Street. The gastropub known for its raw bar and 80-plus beer selection is offering multiple options for take-out family meals, including a pastrami sandwich kit, and a "Happy Hour Kit" which consists of assorted meats and cheeses, crostini, pickled vegetables and various dressings.
I chose to try their "Surf and Turf" family meal for dinner one night. The meal comes with four crab cakes, a 16 oz. Wagyu sirloin meant for slicing, and a medley of roasted potatoes and seasonal vegetables. The meal also comes with two dressings — a remoulade and a truffle vinaigrette.
In case you aren't familiar with remoulade, it's traditionally a French condiment that is aioli- or mayonnaise-based. It's used a lot in New Orleans cuisine and is often used as an accompaniment to red meat or seafood.
The entire meal from Firestone's was delicious. The potatoes and vegetables were seasoned perfectly and soaked up some of the juices from the sirloin giving them a nice savory flavor.
The sirloin itself was exceptional. It always amazes me how tender Wagyu meat is — if you've never tried it, it will change your life.
The sirloin was cooked perfectly. Seared nicely on the outside with a warm pink center.
The four ounce crab cakes were truly some of the best I've ever had. Big chunks of crab with little to no filler and surprisingly moist and creamy. It made me realize how dry previous crab cakes I've eaten have been.
The truffle vinaigrette on the sirloin was kissing my fingers to my lips and myself and my two guests ate the entire meal in one sitting even though it was meant for four people.
If you want to do a family meal but are looking for something a little more kid-friendly I suggest the taco meal kit from Mariachi Restaurant on Urbana Pike.
First of all, you get so much food you could probably feed between five and six people with this kit, which is essentially a "make-your-own-taco" kit with all the fixings — pico de gallo, cheese, lettuce, sour cream and salsa.
You get a choice of 10 hard taco shells or soft tortillas and a choice of meat — grilled steak, chicken, shredded beef or shredded chicken.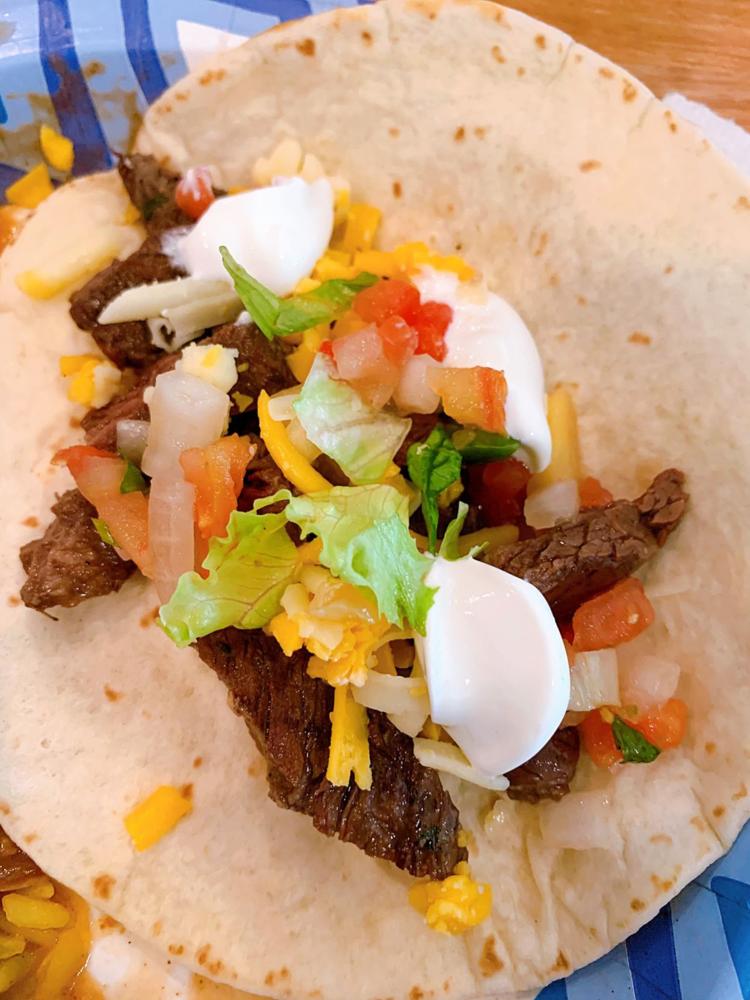 I chose the grilled steak which was unbelievably flavorful and I found myself putting on fewer toppings with each taco so I could actually taste the meat.
The meal also comes with a large side of Mexican-style rice and beans and chips for the salsa.
I was eating the leftovers for days, there was so much food. It's fun, it's easy, and if you want to add some drinks to the mix Mariachi is offering half and full pitcher margaritas which I will say from experience are strong and satisfying.
If you don't feel like one of these two restaurants I mentioned or if you live in another part of the county there are still plenty of options including Thurmont Kountry Kitchen, which offers a different family meal deal every day and the Atlantic Grille offering an awesome family brunch option on the weekends.
If you're wondering whether your favorite local restaurant is offering a family meal, I suggest either checking their website or social media pages or simply calling them up and asking! Times are tough and as much as restaurants are hurting, I know a lot are also offering up many deals and doing good to help out their customers.
Until next time ... stay safe and keep those bellies full by supporting local restaurants!
Follow Katryna Perera on Twitter: @katrynajill.