I'm going to let you all in on a little secret. These reviews are done about a week in advance of when they run in the paper. Meaning while you're reading this review I'm already almost done with the next.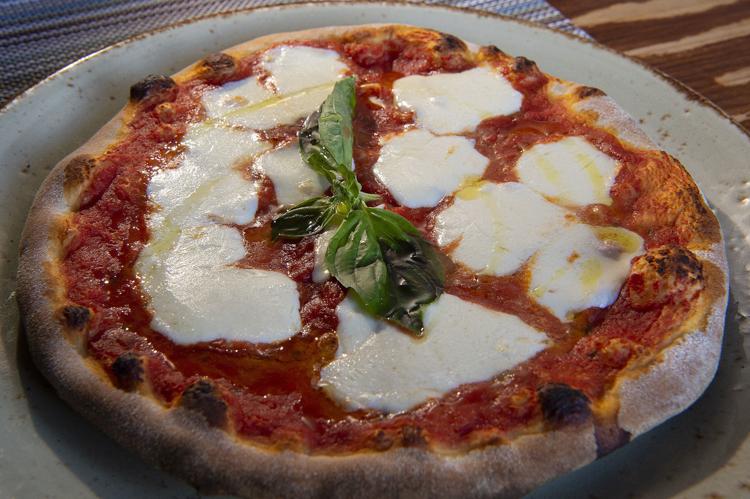 It's the magic of newspaper production I guess. I'm telling you this because by the time you open the paper on Thursday and read this particular review, who knows what the state of the world will be.
Things are changing daily and sometimes even hourly. By the time you read this review, all restaurants and bars have been closed for several days, per an executive order Gov. Larry Hogan issued Monday. I'm not saying this to instill a sense of fear or anxiety, I know we're all dealing with enough of that, but we have to be real with the reality of the situation.
So maybe, you read this review — which is about Mangia e Bevi in Urbana — and you really want to try their food but they're closed. Oh well, I guess that just means you and everyone else will have to wait for a little. No big deal. We can do this!
Brush up on your home cooking skills! Pull out those dusty cookbooks and learn to make a mean marinara sauce or something.
But once Mangia e Bevi opens back up, I highly suggest you visit — if you're not sick — and actually try their marinara sauce, because it is mean. In a good way.
I got a little taste of it through their eggplant parmesan dish — five large slices of fried eggplant covered in the stringiest mozzarella atop a bed of spaghetti doused with marinara. The marinara is thick and clings beautifully to the strands of spaghetti. It's a perfect shade of bold, bright red and has the perfect flavor profile of a little salty and sweet.
I'll admit I would have liked the eggplant a little crisper. Mangia e Bevi breads and fries their eggplant, and I know there is debate about breaded versus non-breaded eggplant in eggplant parm, but I like a little breading on mine. However, if you bread it, it needs to be fried enough that it maintains a little crunchiness and the eggplant at Maniga e Bevi was a little mushy for my liking.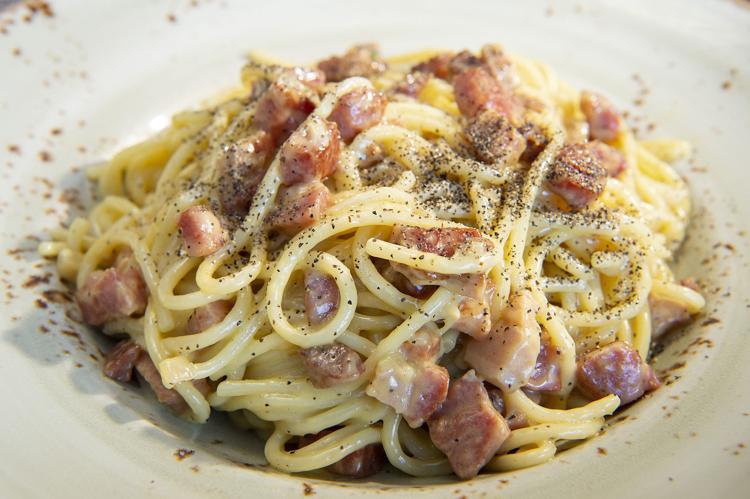 I was, however, highly, highly impressed with Mangia e Bevi's spaghetti carbonara. I have an unbelievably high standard for this dish. I got used to eating it at a trattoria in Florence while spending a semester abroad and no spaghetti carbonara has ever come close. I even made it a point to go back and eat it again the last time I went to Italy.
Mangia e Bevi's spaghetti carbonara comes as close to that Florence trattoria's version as I've ever experienced.
Creamy, peppery, the right hint of egg and parmesan and perfect size chunks of salty pancetta. Try this dish. That's all I'm going to say.
Mangia e Bevi also offers a selection of artisan pizzas. You could go for the typical cheese or pepperoni but if you like seafood you would be missing out on the flavor burst of a lifetime if you don't try the shrimp scampi pizza.
This might be one of the best things Mangia e Bevi has on their menu. It is quite literally everything about shrimp scampi without the noodles on top of a pizza. Why this hasn't become a more normal pizza offering blows my mind and Mangia e Bevi is clearly living in the year 3000 with this dish.
The garlic, the white wine, the hint of chili flakes, the plump shrimp – every single flavor you crave and love from a good shrimp scampi is perfectly placed on this pizza and it is truly incredible. Just wow.
If you love all those flavors but aren't really feeling shrimp on pizza try the Oyster Oreganata which is a special appetizer the restaurant is offering for the month of March (hopefully they will open back up before the end of the month).
You will get a plate of five baked oysters topped with breadcrumbs, garlic and herbs. It holds the brininess of the oysters with all those beautiful and refreshing Italian ingredients and flavors.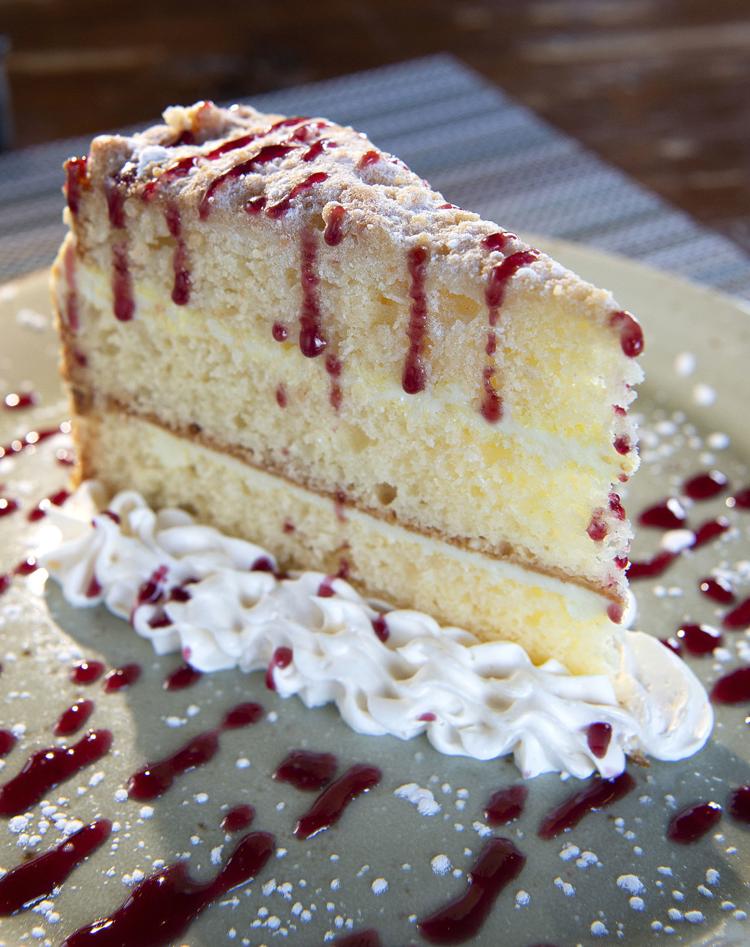 For dessert, I recommend the Torta Limoncello. A beautiful layered cake with ribbons of limoncello infused Chantilly cream and drizzled with a raspberry sauce. It's light, it's refreshing, it doesn't have that syrup-like flavor of limoncello but still gives you some nice bites of citrus.
So there you have it, a plethora of dishes to try whenever you eventually make it to Mangia e Bevi. I know it's a stressful time right now, but I've always found that food has the ability to bring people together and put them at ease.
Maybe you can't go out right now but you can still have a beautiful meal around your own table. Now is not the time to make sure whatever you make tastes just right or looks exactly like the picture, it's just about sharing a meal with the people you can right now and hopefully having some conversation to reconnect and center.
Forget about everything else happening in the world and take some time to slow down, it may be the one chance you get to do that. I will leave you with a quote that I often turn to in stressful times – the sun will rise again and we will try again.
Katryna Perera is the food reporter and critic for the Frederick News-Post. A longtime "food enthusiast" she has taken cooking classes both domestically and internationally and is continuously following food trends and restaurant openings. She also briefly studied food reporting while attending Columbia University's Graduate School of Journalism.
Follow Katryna Perera on Twitter: @katrynajill; on Instagram: @kjp_eats.