New parents Kelly and Erik Pitzer of Frederick were on their way to get a Christmas tree in Buckeystown on Dec. 5, when they noticed a new sign and white lights decorating the former Alexander's restaurant.
After a quick Facebook search, the Pitzers saw that it was the opening night of Tinsel, a Christmas Celebration House pop-up bar.
"We thought, while we're out …" Kelly said.
Her husband nodded. "... And they opened at 5 and it was 4:45 p.m. ..."
"So we decided to stop after we got our tree," Kelly said.
So with their fresh Christmas tree tied to the roof of their vehicle, the Pitzers, along with 7-week-old Isla sleeping soundly in her carrier, dropped in to enjoy a quick drink and a light appetizer at Tinsel.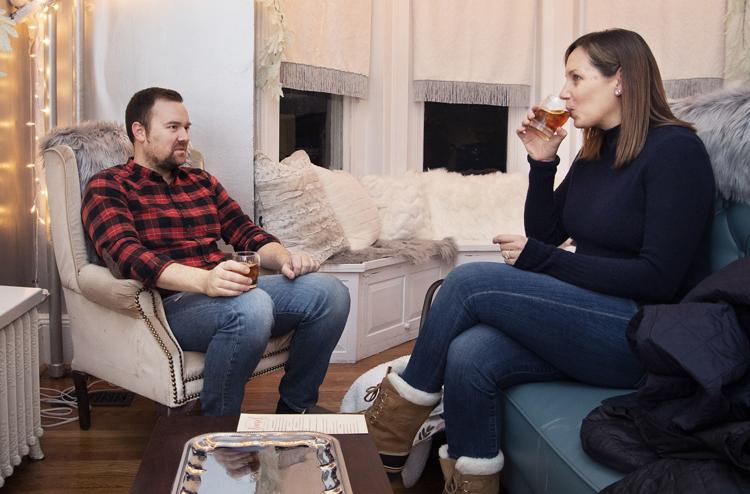 Business partners Hilda Staples and Julie South Rudzin are hoping for that kind of deciding on a whim to visit Tinsel. Because as quickly as Tinsel has opened, as quickly it will close, which is the nature of a pop-up bar.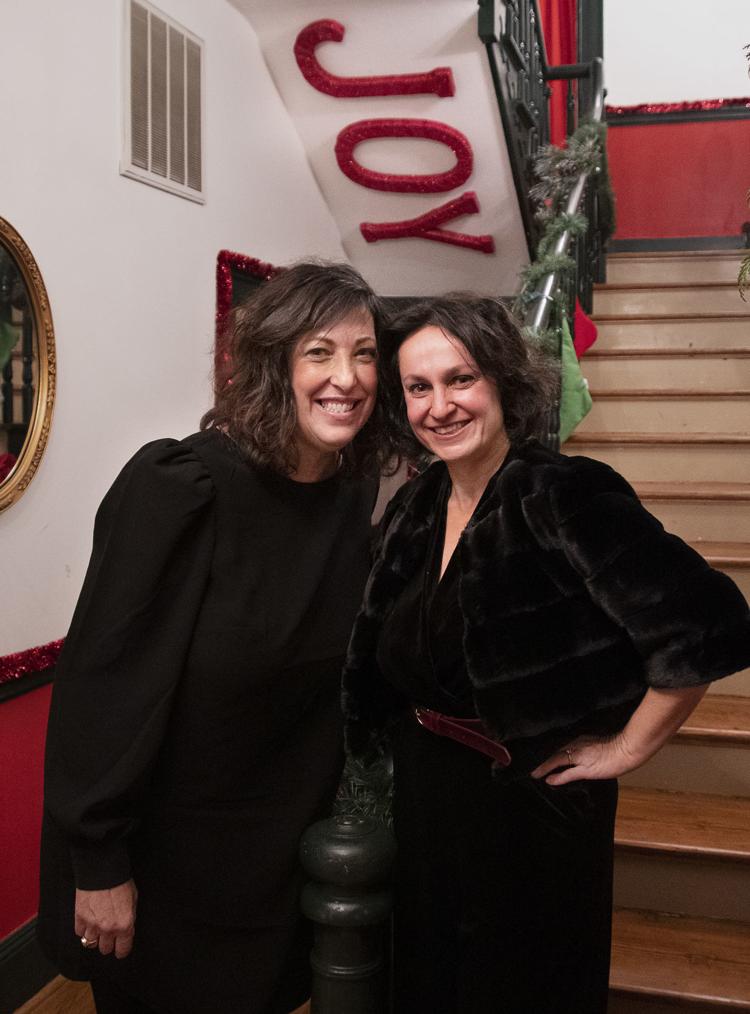 Tinsel is open Thursdays through Sundays through Jan. 5.
Kelly Pitzer said she's wasted no time telling friends about the bar.
"I've already texted friends to tell them how cute it is," she said.
Staples and South Rudzin's idea was quickly becoming a reality because on opening night, a sociable crowd had already started to order drinks and appetizers by 6 p.m.
Staples said the property is beautiful but has been closed since last year when Alexander's restaurant shuttered. Before that it was the Catoctin Inn.
With a background in restaurant experience as well as South Rudzin managing the property, the partners thought they wanted to show off the house.
"I mean, it's perfect for Christmas decorating and entertaining," Staples said. "And we thought 'Wouldn't it be wonderful to open up the house for Buckeystown and just have somewhere people can entertain without having them in their own house?"
The women said it's been a quick six weeks of getting permits, coming up with a drink and food menu, and decorating the first floor of the inn. Each room is decorated to a theme, like North Wood Lodge, which includes a feature wall with a large deer on a wallpaper that is perfect for selfies; Jewel Nutcracker Room; and Ice Dream room.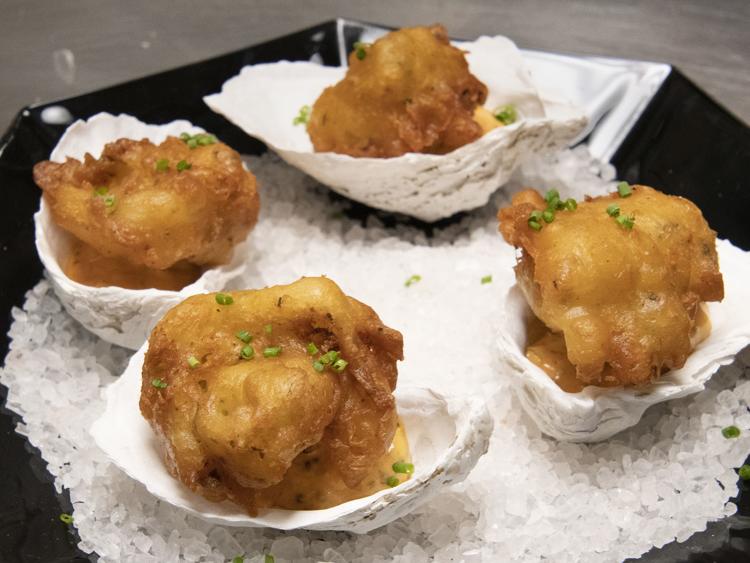 The light appetizers and cocktails are designed by Volt Restaurant and beers by Vanish. The drink menu has festive drinks such as gluwhein, Mistletoe Punch, Mr. Claus' Old-Fashioned, and Tinsey Royale as well as favorites such as Hot Toddy, alcoholic hot chocolate and egg nog. Wine is also available. Nonalcoholic beverages are offered as well.
The nibbles include a cornet with trout mousse and smoked trout roe, Marcona almonds with Old Bay and warm olives, and Maryland crab stuffed mushrooms. And those who wanted to get in some holiday shopping, the Nollypop Mobile Boutiques also is set up outside.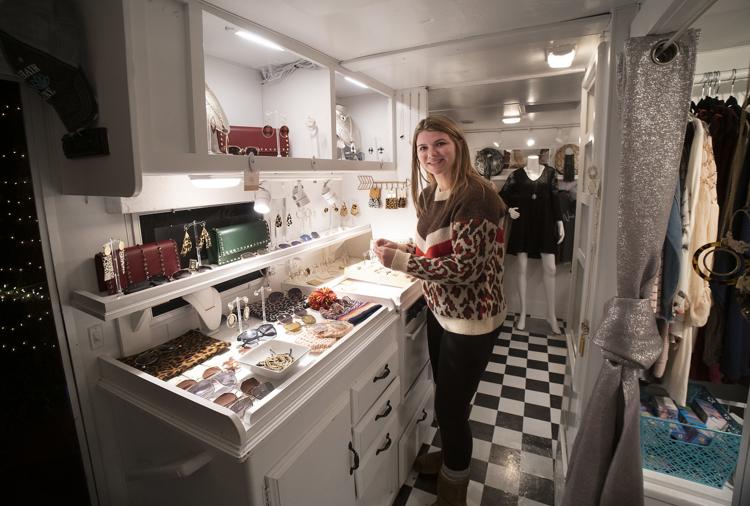 During the event, canned goods are being collected for Collective Church for Frederick Rescue Mission. The first night, South Rudzin said, a portion of the proceeds were donated to the Women's Giving Circle of Frederick.
Walter Olson of New Market also stopped in Tinsel for opening night. He said he had heard about it from a friend of Staples' and made a point to see what they had to offer and get a peek inside the building.
"I think part of the attraction was to see just the beautiful building," he said.
Olson added that he hopes that the event will spark interest in the property. Alexander's restaurant, formerly the Catoctin Inn, closed last year.
"I hope they make a success because this is a landmark and it deserves to have a new generation discover this," he said.
Friends Crista Driscoll and Jennifer Clark, both of Thurmont, decided to make it a girls' night out by visiting Tinsel.
Driscoll said she was excited that Buckeystown was getting a popup bar similar to the ones she's read about in Georgetown.
Clark said they were looking forward to enjoying something new, especially with the names attached to the food.
"The people doing this, you know the food is always great and the drinks are always good," Driscoll said. "So it's always nice to come up with your friend to check it out."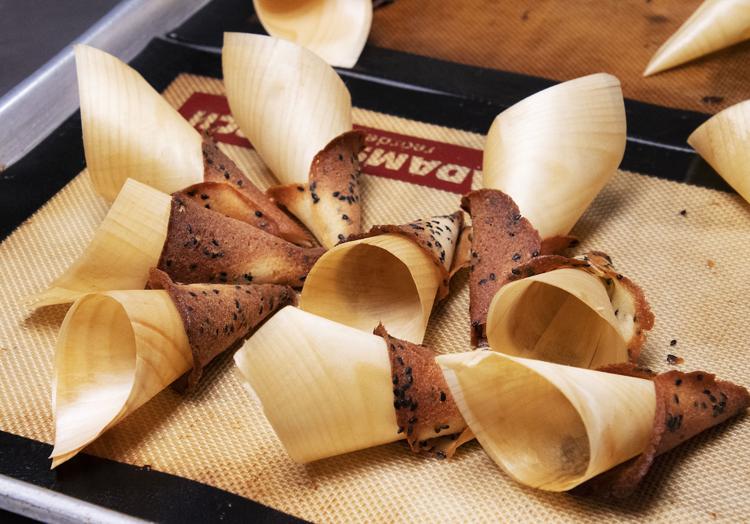 They said they had no plans to go shopping or any other stops for the evening except to catch up.
"So this is the highlight of our night," Clark said.
Follow Crystal Schelle on Twitter: @crystalschelle.