Mount Airy voters will head to the polls next month to choose between two candidates running to serve out the remainder of the late Patrick Rockinberg's term as mayor.
Affectionately known as "Mayor Pat," Rockinberg was reelected in May of this year. He died in August at the age of 58 due to complications of cancer.
Longtime town residents Larry Hushour and Pamela Reed are competing in a special election to serve Mount Airy as mayor until Rockinberg's term expires in 2025.
Both have experience working for the town in volunteer and elected capacities — Reed currently serves on the Town Council and Hushour served on the council between 2017 and May of this year. Hushour ran against Rockinberg for mayor earlier this year and lost by four votes.
The special election will be held from 7 a.m. to 8 p.m. on Nov. 2 at the MAVFC Reception Hall at 1008 Twin Arch Road.
Pamela Reed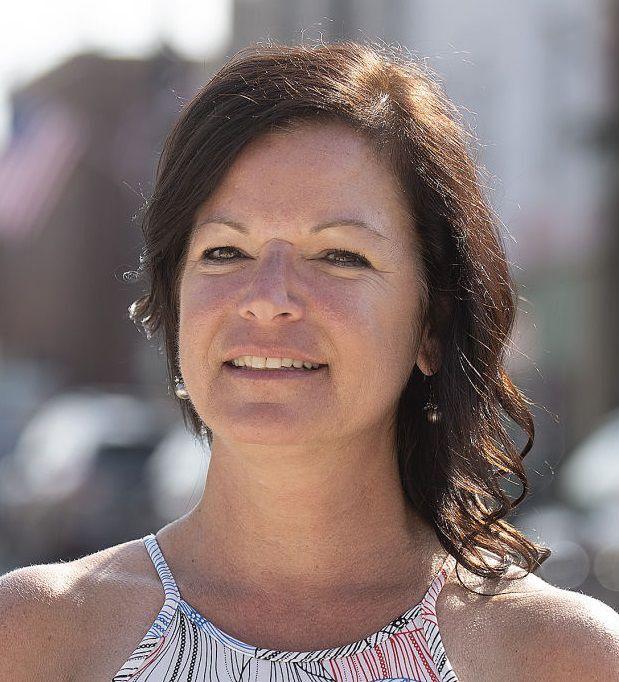 Reed moved to Mount Airy in 1999 when her son was about 6 or 7 months old. She and her husband had been looking for a safe place to raise their family — somewhere with fresh air, lots of open space and a welcoming community — and the town checked all of those boxes, Reed said.
Some two decades later, Reed still loves Mount Airy. She said she's running to be its mayor because she believes the town deserves "servant leadership."
"Mayor Pat taught me what that meant," she said. "Serving for the community, not for ourselves."
Though Reed was elected to council in 2019, she said she has been advocating for Mount Airy residents since long before that.
In 2015, she teamed up with a friend who has a daughter with Down syndrome to host a 5K race to raise money for the National Down Syndrome Association and F.R.I.E.N.D.S., a Down syndrome advocacy group based in Frederick County. The event was so successful, Reed said, that she and her friend co-founded Ava's T21 Foundation, Inc., a nonprofit that aims to promote the inclusion and acceptance of people who have the genetic disorder.
The 5K was special for another reason, too. It's where Reed met Rockinberg, who officiated the event.
"That jumpstarted our friendship," she said. "And if you ever had the pleasure of speaking with Mayor Pat, you would know that when you became friends with him, you were instantly put into community service."
After the event, Reed started volunteering on town committees and eventually served on the Economic Development Commission. She later became president of the Twin Arch Crossing Homeowner's Association, where she instituted a community watch program for the neighborhood, and president of the Mount Airy Main Street Association.
Reed said she decided to "take a shot" at running for council after realizing that so many issues facing the town had been discussed for more than 20 years with almost nothing changing. She wanted to help Mount Airy get moving in the right direction on projects , such as the connection of Center Street, the development of the Beck property, and determining the future of the flat-iron building on Park Avenue and Main Street.
Now, she said she's running for mayor to help the town continue protecting its borders from overdevelopment; bolster the sort of amenities that attract Millennial and Gen Z residents like walk-ability, bike-ability, shopping and restaurants; ensure that seniors have the resources they need; and support local businesses.
At the town's first citizens nomination meeting on Sept. 22, Sierra Rockinberg, Patrick Rockinberg's daughter, nominated Reed for the position. Rockinberg said that though she wishes the special election wasn't needed, she believes Reed would be the best person to carry out the promises her father made for his fourth term in the office while implementing her own goals and ideas.
"My father did not do this job for the notoriety," she said through tears. "He thought of himself as a servant to this town and felt honored that the residents had elected him for four terms. I know Pam will do the same to serve the town in a way my father would have wanted."
Larry Hushour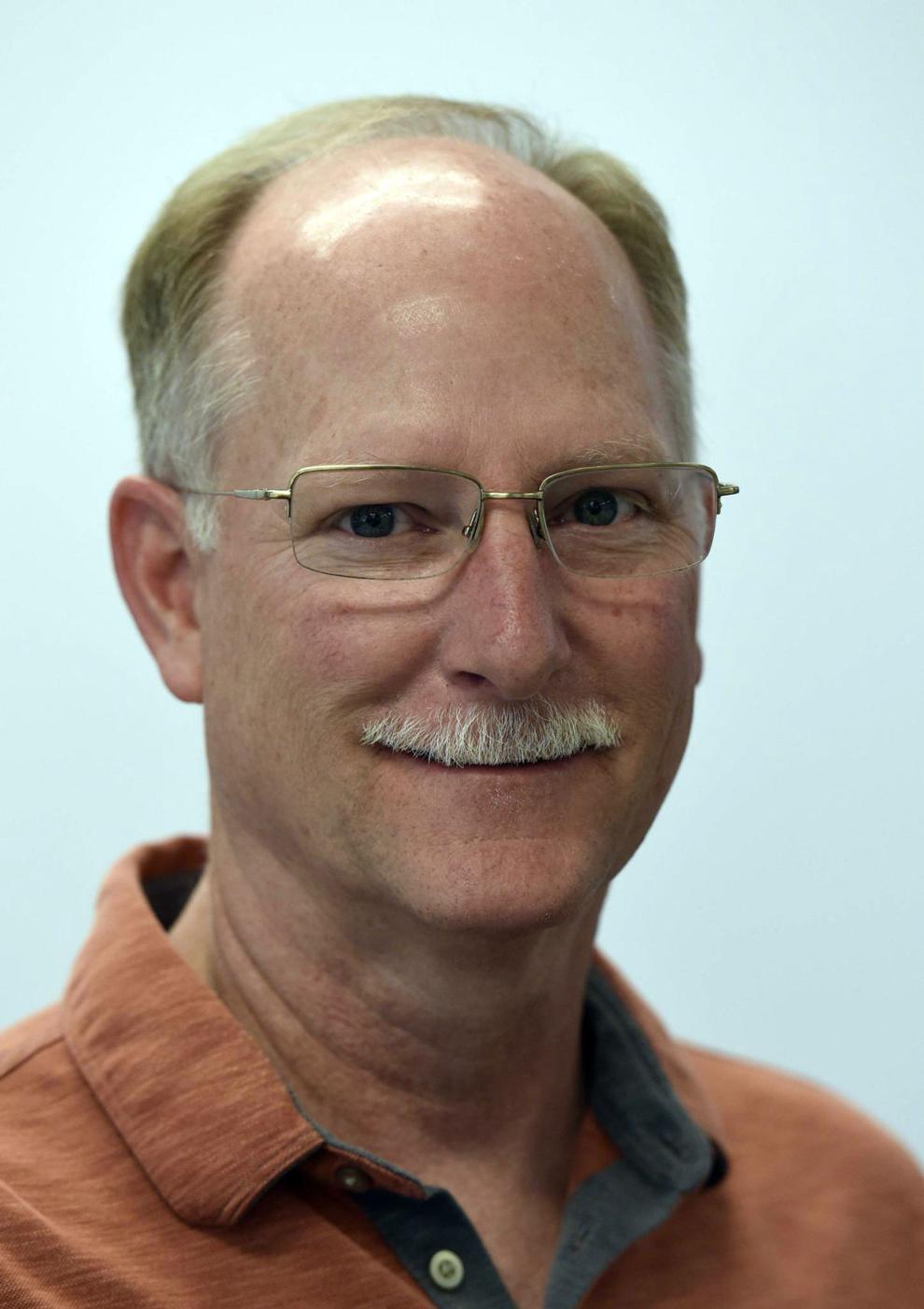 Though Hushour lost the mayoral race earlier this year, he already feels like he has a grasp on what the job would entail.
For two of the four years he served on council, he was its president, where he would have been charged with stepping into the role of mayor if that official hadn't been able to fulfill their duties. During this time, he said, he became familiar with the day-to-day operations of the town, its staff and all the duties associated with the title of mayor.
"I kind of got a firehose education into what it takes to be the mayor of the town," he said with a chuckle.
Hushour said this experience would be helpful in tackling what he sees as one of the biggest issues facing Mount Airy: the potential development of the Harrison Leishear property, a 250-acre parcel of land north to the town that is owned by Carroll County.
Currently, Hushour said, the county has two plans in front of it for the property, both of which would lead to a lot of population growth in the area. He worries this would overwhelm Mount Airy's police and fire departments and infrastructure and create traffic issues at a major intersection in the town.
"Our town government should be talking to [Carroll County] to make sure that land is not over-developed," he said. "That's something I feel I can bring to the table right away — I have the experience as the council president to step into the role of mayor and seamlessly start picking up on the day-to-day activities that go on."
Hushour also wants to be active in discussions involving the flat-iron building on Main Street, he said, and the expansion of the town's "Rails-to-Trails" initiative.
He helped start this project in 2013, when he was serving on the town's recreation and parks board. Members of the board had long discussed turning the abandoned rail line that runs through the downtown area into a nature trail, and that year they had the opportunity to do so when the town received an easement on one piece of the property.
Now, a trail that's about half-mile long connects Watkins Park to Main Street. Mount Airy recently purchased another piece of the rail line property on the Frederick County side of town, which stretches about 0.6 miles. The town now needs to secure a grant to turn that land into a trail, too, and Hushour said he could help Mount Airy accomplish this.
Hushour started volunteering with Mount Airy's scouting program when his children were in elementary school, which he said led him to become interested in the town and its history. Today, he and his wife are active in the town's historical society. He volunteers as a docent at the Caboose Visitor Center, where he enjoys meeting people and talking about the history of the rail car.
Hushour was nominated by his daughter at the town's first nomination meeting.
"Dad really does believe in the town of Mount Airy and the families that live here," she said. "By electing my dad for mayor, we are electing someone who will keep the small town charm that we all love, while preserving our open space."
"So please join me in voting Larry for Mount Airy on Nov. 2," she added.